According to the Direct Selling Association, 91% of Gen Zers and 88% of Millennials are interested in flexible entrepreneurial opportunities. In addition, 79% of young people have a favorable attitude toward Multi-Level Marketing while 89% consider the gig economy an option.
MLM business is not as simple as it may seem. In addition to independent sales, there are complex ordering and commission calculations. To manage all the MLM business processes, companies and sales representatives need electronic tools that handle most of the routine functions.
Creating MLM software for your company can be a good long-term investment. If you wonder how to build your own MLM website, dive in to know all the nuances of its development!
What is MLM?
Multi-Level Marketing (MLM) is a product distribution model that allows companies to sell goods through sales representatives rather than online or in brick-and-mortar stores. MLM is also known as network marketing, direct selling, or referral marketing.
MLM works as a network of sales representatives who operate on multiple levels distributing the company's goods in exchange for a commission and bonuses.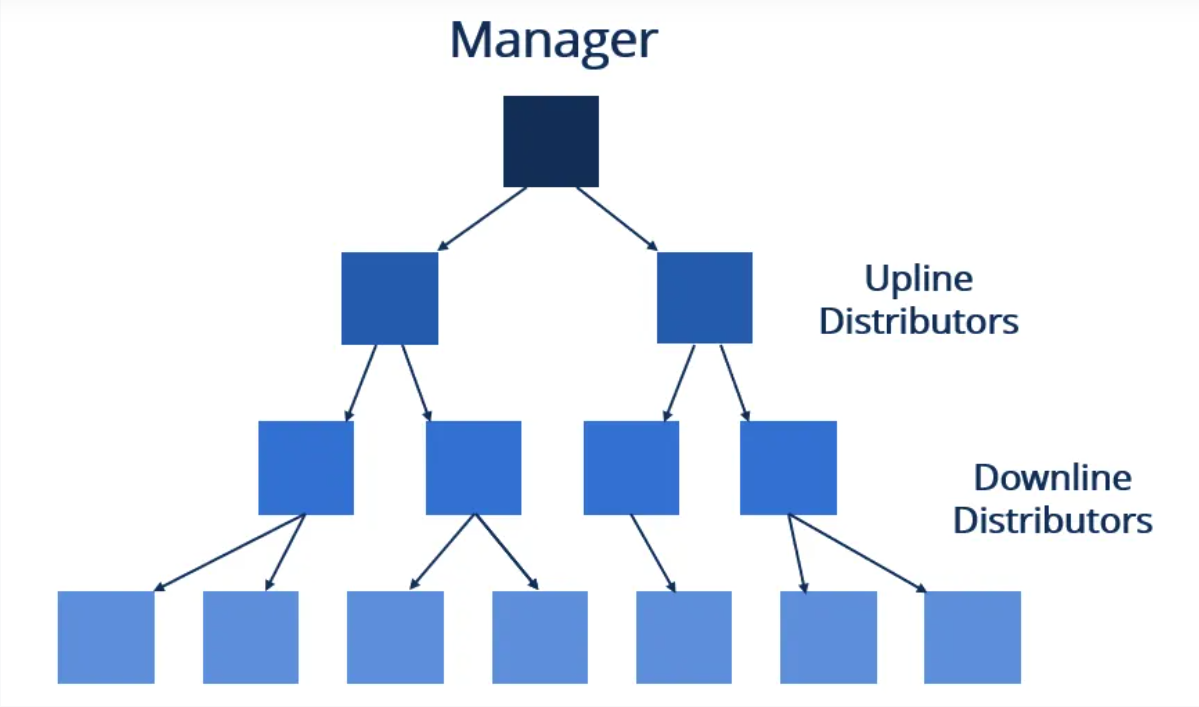 To manage all the relationships between the participants (genealogy tree), compensation plans, sales, and inventory, the MLM companies need robust software.
Why Create an MLM Website?
There is a global tendency in all industries to automate most of their routine processes to save time while increasing the effectiveness of their staff. The MLM is no exception. Let's see what benefits you can get with MLM software:
Having a transparent overview of the whole system of up-line and down-line distributors
Automating distributor's compensation calculations, earnings tracking, and payment delivery
Effective order and inventory management
Keeping all client contact, financial, purchase, and preference information in order
Instant access to deep and detailed analytics
Easier online training and support of recruits through the corporate Learning Management System
More effective leadership through scheduling tasks, setting group goals and controlling their completion
MLM Business Model
Before you come to MLM website development, you need to decide on a range of important questions. One of them is the monetization of your platform.
The MLM business generates revenue from sales representatives who sell products and recruit new sales reps. For their efforts, they receive a commission, discounts on products, and career promotion. Each advancement brings distributors bigger commissions and more bonuses.
But how does the company generate revenue?
The most common ways to monetize an MLM are:
1. Selling products The company's aim is to sell products. Unlike traditional producers, they save on personnel. MLM companies do not hire employees; therefore, they do not pay salaries and taxes. They save on brick-and-mortar stores. Independent distributors can earn from 5 to 50% of the product price. But sometimes more! For instance, Primerica's members can make a commission of up to 95% by selling insurance.
2. Initial investment New distributors are required to invest in their own starter kit (product samples, learning materials). For example, Tupperware requires its recruits to buy a Basic Business Kit for $60 or a Standard Business Kit for $109.
3. Membership fee To become a member of Nature's Sunshine, an investment of $40 gives users access to webinars and discounts.
4. Subscription Members who make MLM their primary business need to manage a lot of clients and order data. To get access to online MLM software that includes such features as CRM, Learning center, and Analytics, a company may charge a subscription fee. For example, Amway charges all users $62 per year.
MLM Competitive Landscape
Top network marketing companies like Amway and Avon were created in the US before the 2000s. They are still the MLM leaders.
However, a number of multilevel marketing startups appear on the market each year. Enersource International, iCoinPro, Jerky Direct, and Lifebrook are some of the most recent MLM companies that have established a foothold in the market.
According to the Direct Selling Association, the Wellness category (vitamins, health foods, cosmetics, dietary supplements, etc) has been a top seller for years.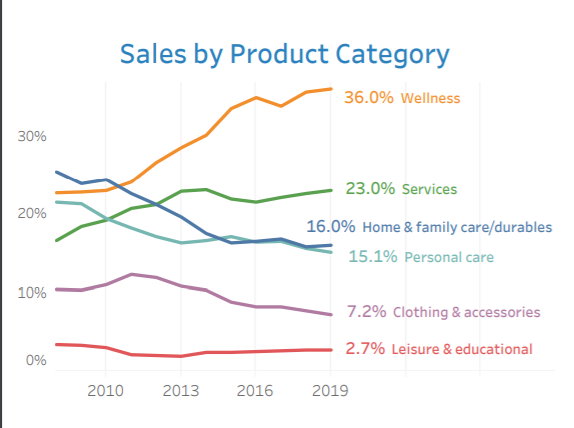 If you are going to start an MLM company, first of all, you need to check the competition:
| | |
| --- | --- |
| Category | Representatives |
| Beauty and Cosmetics | Avon, Amway, Mary Kay, Oriflame |
| Health & Wellness | Herbalife, Quanjian, Infinitus, Melaleuca |
| Household appliances and kitchen utilities | Tupperware, Vorwerk, Cutco Cutlery, Princess House |
| Jewelry | Stella & Dot, Origami Owl |
| Clothes | Captain Tortue, 31 Gifts |
| Kids toys and clothes | SimplyFun, Discovery Toys, LuLaRoe, Shrimp & Grits Kids |
| Food | Pampered Chef, Tastefully Simple |
| Books | Usborne Books & More, Barefoot Books, Mary & Martha |
| Travel | Coastal Travel Package, Pro Travel Plus, GoodLifeUSA |
| Insurance | Primerica, World Financial Group, Symmetry Financial Group |
Each category is subdivided into narrower niches that cater to specific audiences. For example 'Health' can be divided into Weight Loss (Herbalife), Nutritional Supplements (First Fitness Nutrition), CBD (My Daily Choice), and more.
After choosing your niche, try to go deeper and understand how to enhance the user experience. For example, study the trends.
Trends in MLM software development
MLM business started far before computers and the Internet. Live communication, offline parties, and paper catalogs are still indispensable attributes of an MLM business. But every modern business strives to automate the processes and transfer data electronically:
Lead generation is facilitated with the adoption of social media and messengers.
The integration of different sales channels in one central system allows companies to manage data more effectively.
Online catalogs and ordering through the internet
Electronic client databases
Electronic accounting
MLM team-building software for effective communication and assigning responsibilities
What is next for MLM software?
1. Online parties
Parties are one of the essential aspects of the MLM business. However, due to the Covid-19 pandemic, live events are difficult. Parties have moved online. It's easy to throw a virtual party through Facebook, Zoom, or other platforms from anywhere in the world. Participants can view the products, ask questions, place orders, become recruits, play games, and win prizes.
2. Electronic wallets
Previously, payment turnaround took weeks after the order was placed and delivered. Then the commission was calculated and sent. Today, companies use e-Wallet apps and debit cards to pay their sales reps almost immediately.
3. Chatbots
Now that everything is getting faster and there is no time to explain, chatbots can be a salvation for marketing and lead generation. A chatbot that can answer questions about the products, and is able to take orders and convert leads to customers and recruits. Chatbots can answer most questions, collect contact info, and add the information into CRM.
4. Personalization
This is an indispensable feature of modern eCommerce websites. Because they know customer preferences, track their purchase history and analyze their interests and orders, Artificial Intelligence mechanisms can effectively offer personalized recommendations to customers. Recommendations are powerful sales-boosting tools that should be added to each MLM platform.
How to Create an MLM Website: Key Features
MLM software is usually a web application used to help businesses streamline customer management, sales, commissions, and marketing.
Distributors (or sales reps) use MLM software to view their own sales performance, tasks, earnings, and network.
Admins control the processes from the back office where they manage users, orders, transactions, and website content.
The multi-level marketing software price depends on the complexity of the platform. There are features that are common among all MLM software. Let's take a look at the basic features.
The MLM platform can be divided into several main blocks:
1. eCommerce
This is the Shopping part where customers can find products, find a sales representative, or apply to become sales reps themselves. This part is integrated with the back-office to connect orders with the sales representatives and calculate their commission. The main features include:
Product Catalog
Product Search
Shopping Cart
Customer Registration
Sales Representative Registration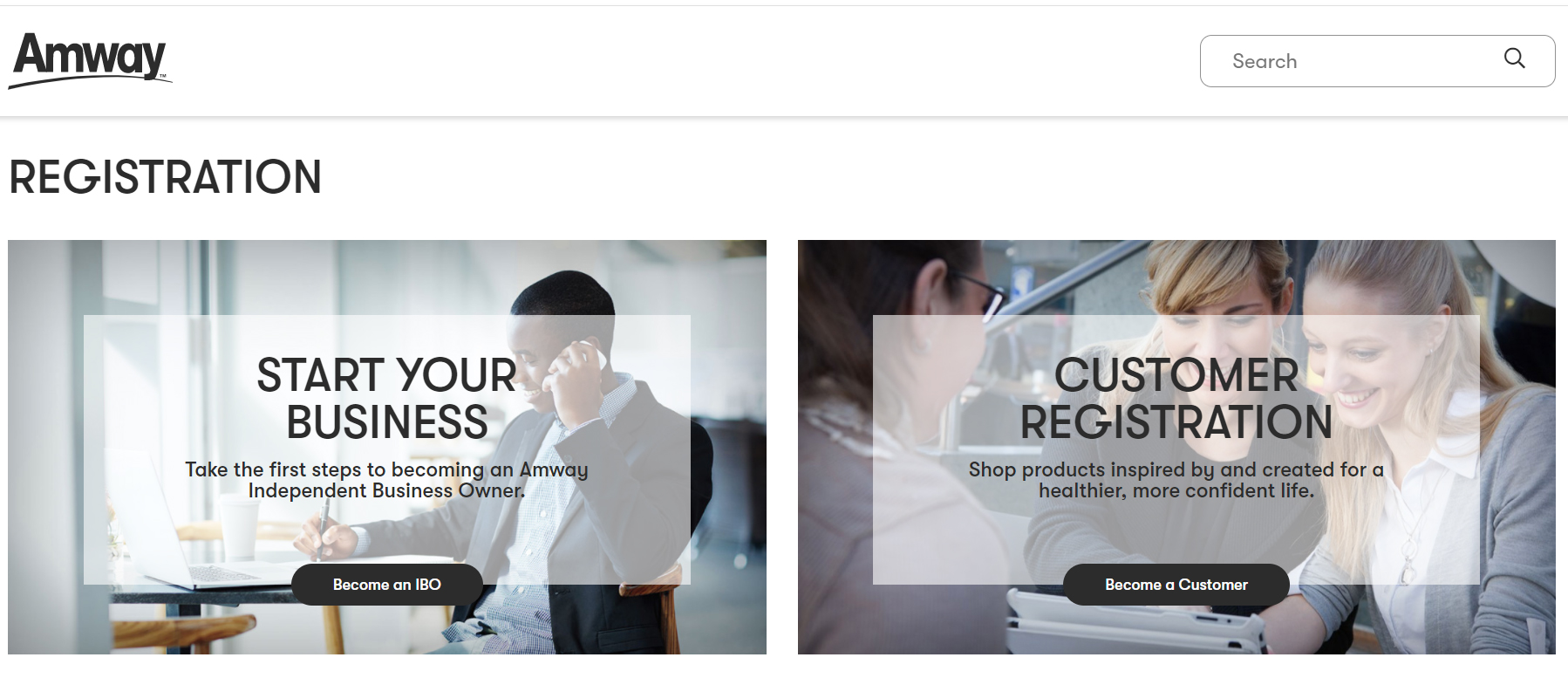 2. Distributor Profile
Distributors or sales reps should have their personal back-office where they can manage their leads and clients, track orders and earnings, communicate with upline and downline teammates, and get the reports on performance. Some features:
User Dashboard

(sales and performance statistics)

User Profile

(personal information, settings, and preferences)

Commissions calculator

(estimates earnings according to commission rates, downline size, average personal sales volume).

Genealogy Tree

(all the upline and downline users)

Orders Management

(order details)

Lead Management

(database of leads and tasks on how to convert them into clients)

Tasks and Activities

(personal and team to-do list)

Party Scheduling

CRM

(client database)

Earnings Management

(reported earnings)
3. Learning Center
To sell the products effectively, recruits should have knowledge about the company, its mission, and its products, and their characteristics. Also, they need to know how to sell and how to develop sales campaigns. Previously, MLM companies arranged live training sessions for sales representatives. But today, the eLearning platform effectively handles this task. Integrating a Learning Management System (LMS) into your platform allows you to systemize and control the entire education process: you can add video and reading materials, create tests, and track performance.
For example, for one of our clients, we created a Human Resource Management System; one of the main purposes was to train applicants. The system allows Admins to assign training material, track task completion, and notify the manager when the applicant is ready for promotion to employee status.
We created a series of solutions for a large pharmaceutical corporation (listed in the Top-10 in the US). The company employs a salesforce of more than 300 sales representatives and requires them to regularly upgrade their level of competence. Sales reps must take at least 70 hours of training annually — including medical and sales knowledge. The solution we created represents a holistic learning system:
Easy to use CMS to upload, update, and manage courses on sales, new products, and health conditions
Educational portals of medical sales representatives with personalized learning curriculum and relevant learning materials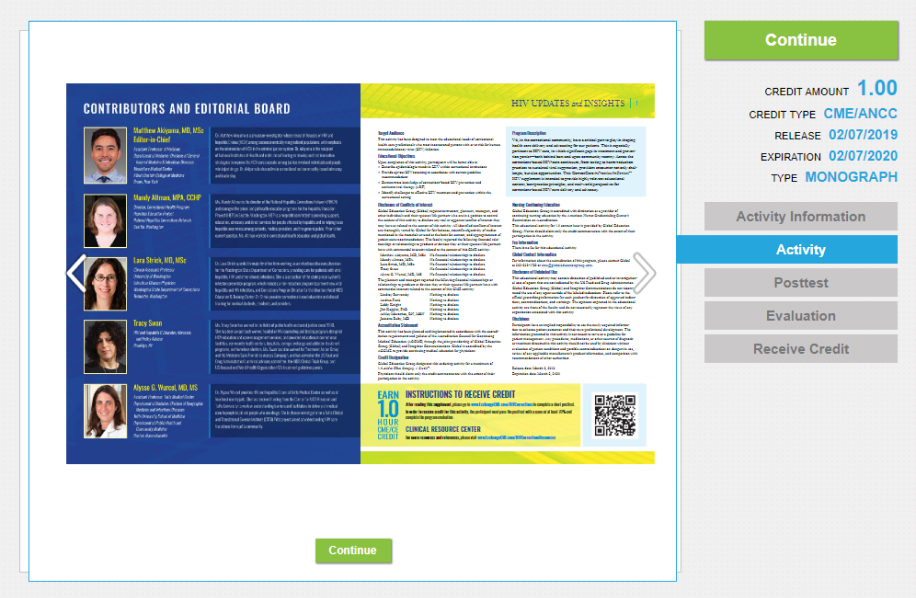 Knowledge assessment and progress tracking
Certification
Leaderboards to demonstrate progress and stimulate competition
Calendar of training events and conferences
Educational games for interactive education. Click HERE to view the demo versions of our games!
Similar learning features can be implemented for MLM to train sales representatives and increase sales productivity. This type of learning allows individuals to learn online without leaving their homes and do it in an interactive and entertaining way. Tracking and leaderboard options will motivate members to keep on studying and get high scores among the team.
4. Affiliate Marketing Management
Apart from direct selling, MLM companies can attract attention from affiliates. Affiliate marketing works like a referral program for partners who promote MLM products or bring traffic to their website. Depending on the arrangement, the affiliates can earn a commission for traffic generation, for orders, or for other user actions on the website. The merchant pays the affiliate for the amount of traffic or sales generated by the advertisement. Affiliates are typically bloggers, influencers, or publishers with a large online network.
For one of our clients, Atlantic Coast Brands, a large US cosmetics company, we created an Affiliate management system that collects data from partners who send traffic to the company's sales landing pages. The system was integrated into the company ERP for seamless data synchronization between the company's departments. The system can now automatically track the traffic coming from them and calculate their commission. Read the Full Case Study.
5. Administration
Company administrators use MLM software to manage content on the website (add products, set commissions, and compensations plans), establish KPIs for distributors, create learning courses, and track sales performance. The features may include:
MLM Admin Dashboard (the most recent statistics on sales KPI)
Commission Management (editing the commission rates and plans)
Payments Options Management (managing integrations of the payment methods)
Genealogy Tree (view the entire MLM community)
User Management (database of all registered users)
Alerts and Notifications (setting and scheduling email and push notifications)
Affiliate Management (managing affiliate rates, conditions, and payments)
Comprehensive List of Reports.
Steps to Create an MLM Platform
Now that you have an understanding of what product you want to have to increase the effectiveness of your MLM business, you need to create a plan of how to make MLM software. To start with, you can follow the steps below:
1. Think over the concept workflow and unique features
There is a lot of ready-to-use low-cost MLM software, but it can be hard to find the software that fits your needs exactly. They may lack important features or fail to correspond to your company structure and workflow. You may need to create a suitable custom solution. One of the ways to understand what you need is to work with several off-the-shelf software products. You'll soon get an idea of what features you need and don't need. Then you will be able to list your own requirements.
2. Write Requirements Specifications
To explain to the development team what you want to build, you need to describe your features. The SRS (or Software Requirements Specifications) is common way product owners deliver their ideas to the development team. Based on this document it is easy to estimate the development efforts and costs. You can find a lot of templates of SRS on the Internet, or you can dedicate this task to a professional Business Analyst.
3. Create an MLM website design
Before you move to development, you need to know what it will look like. You can order a design from an independent web designer or from our web development agency. Our front-end developers will make a layout for your design using the latest technologies.
4. Find an MLM website developer
There are several kinds of MLM software development.
First of all, if you have a programming background, you can build it with Wordpress or another CMS. The advantages of this method are the low MLM website price, and the ability to start development right away. However, even an MLM software price of such solutions seems attractive. The disadvantages are not worth it. One of the Wordpress (and similar platforms) disadvantages is its low flexibility and difficult customization. The time from start to finish is longer because you are building it yourself. There are also high-security risks. Finally, Do-It-Yourself software can be a nightmare to modify or to integrate with other software. This method is suitable for testing purposes when you are not sure what exactly you need and just want to try different approaches to understand how the program should behave.
Second, if you are not technically savvy, you can find a freelance MLM software developer to build it for you. This method is more expensive than doing it yourself and finding a reliable freelancer can also be a challenge.
Thirdly, you can contract with an MLM software development company that will provide a full range of services from SRS creation to software launch and maintenance. This method is more expensive at the outset, but you won't need to worry about implementation details and issues; you can focus on business rather than development. A professional team of developers will make your software correspond precisely to your needs and make sure it is usable, scalable, and secure.
| | | |
| --- | --- | --- |
| | Development with CMS Platforms | Custom development |
| Security risk | Unsecure | Secure |
| Flexibility | Low | Very flexible |
| Reliability | Reliable | Reliable |
| Cost | The cost may be low if you are enough with the provided features and costly in case of later changes | The development of a full solution is high at the beginning but cost-effective at the end. Start with MVP to test your project before spending too much. |
5. Launch the platform and gradually enhance it
It can be hard to anticipate from the very beginning what features you need. To save time and money, start with feature prioritization and a minimum viable product (MVP). After launching and testing the MVP 'in the wild,' it will be clear what to add and what to remove. Thus, you will gradually enhance your software.
How to Apply This to Your Business
Hopefully, now you have all the necessary tools to get ready to develop your MLM software. The MLM software cost will depend on the method of development you choose and the number and complexity of features.
From our side, we offer you a helping hand. Having vast experience creating complex ERPs, Affiliate Management Systems, Learning Management Systems, and Event and Conference apps, we can help you create a custom solution that meets your business needs and corresponds to the highest security standards. Ask us how to create MLM software in PHP, and we'll be there for you.
Rate this article!
You should be
logged in
to be able to rate articles