Laravel Web Development Services
Laravel is a popular custom software development PHP framework that allows making scalable, feature-rich, and secure websites and applications. Though this technology is relatively young, it has already established among developers around the world. We have provided Laravel website development services since 2016 for building full stack web apps with Laravel 5.
We choose custom Laravel software development for the large solutions that need serious backend tasks and REST API. Advantages of Larvel web development:
Laravel development

fits for any project - from small startups to complex web applications.

This

modern

framework has inbuilt security 'guards' that protect code from SQL injections, Cross Site Scripting, Cross Site Request Forgery, and reduce some other vulnerabilities.

Laravel makes the web development process easier and quicker reducing efforts for configuration of general tasks like authentication, routing, sessions, and caching as many common services go out-of-the-box.

It allows maintaining several versions of a website which is convenient for testing and development needs.

The technology has a good community and well-written detailed documentation.

We use

Laravel Dusk

, an

easy-to-use browser automation, and testing API

tool.

Due to it, tests are run in more natural conditions. This allows discovering

bugs early during the testing process to save the developers time.
As an experienced Laravel development company, we are glad to propose our services to you!
Physiotec
Physiotec is a large database of more than 75000 exercises (weekly adding new exercises) for different parts of a body to quickly build home exercise programs. Each exercise includes an online video clip and instructions the patients need to follow. The company has been working since 1993. Their database provides exercises for more than 15 specialties including orthopedic, pediatrics, geriatric, aqua therapy, speech, pilates, amputee, pelvic floor, conditioning and more. We joined the project when it was already launched and worked mainly on the backend side. Previously, when a physiotherapist wanted to create a program and send it to a user or print there were no consistent templates for this. Also, there was a lot of useless code and slow search. Laravel software development fitted best for the requirements of the project. What we did:
Admin tool for managing exercises, users, permissions and etc.

We created tools for uploading and matching of exercises

Search optimization with help of Elasticsearch technology

Code optimization

Creation of templates for exercise program transformation into PDF files

Unit testing creation and running with help of Laravel Dusk.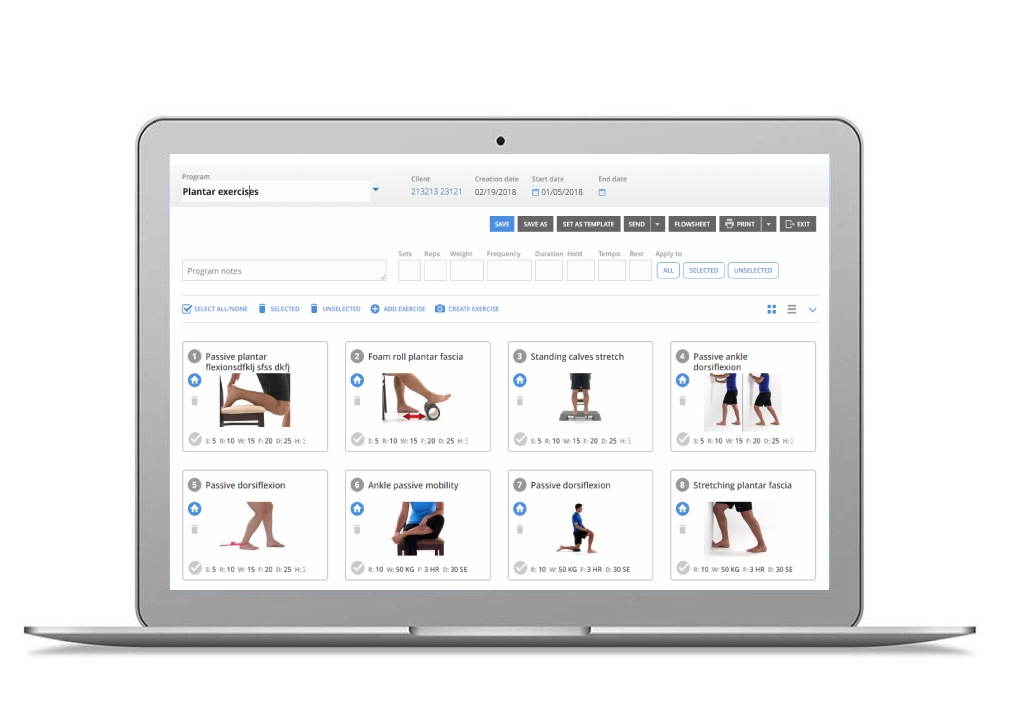 Get Your Estimate Now
LEAVE YOUR EMAIL AND WE'LL CONTACT YOU WITHIN THE SAME BUSINESS DAY