About the Client
Atlantic Coast Brands creates iconic beauty brands by developing scientifically advanced consumer products designed to deliver real results for its more than 10 Million customers worldwide. Its brands include Christie Brinkley Authentic Skincare, Keranique, Miracle Skin Transformer, and Hydroxatone. Since 2005, Atlantic Coast Brands has been the pioneer in 360 degree marketing, revolutionizing how customers access beauty solutions.
They are a multi-channel company and our beauty brands are sold online, on TV and radio, through TV shopping, Print, Direct Mail as well as in retailers like Nordstrom, Ulta, Kohl's and Costco. By allowing their customers to buy when, where and how they wish, ACMG secures lasting customized relationships while strengthening brand awareness, brand messaging and loyalty.
The company was also recognized by INC 500 as the 29th fastest growing consumer product company in 2011.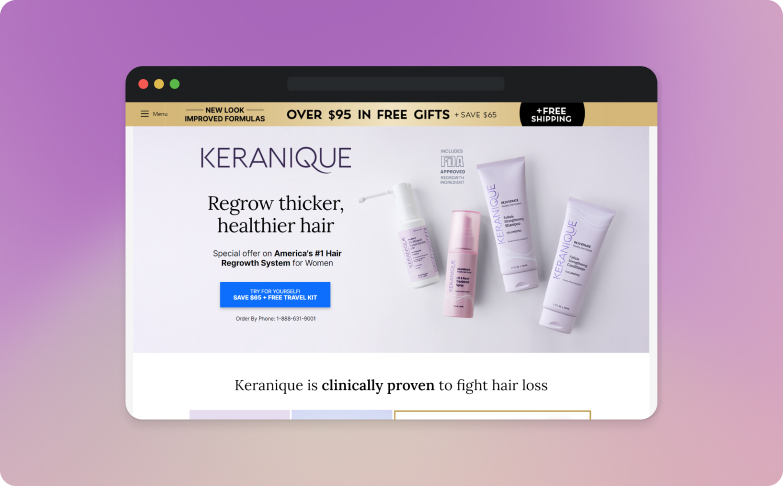 CHALLENGE
Needed to develop a dedicated online store for each of the six brands that it owns.
The company needed to develop a dedicated online store for each of the six brands that it owns. These stores had to possess all of the standard online store functionality, such as products display and shopping carts, as well as specialized mechanisms for upsell/cross-sell and autoship.
SOLUTION
We've developed and continue to support six fully customized online stores. Each store has a unique set of features, but here is a list of the main ones:
Products display
Shopping cart and billing
A mechanism that generates relevant offerings to users, depending on what the client is interested in and/or is ordering (up-selling and cross-selling), e.g. offering a bigger package for a better price or suggesting another product that 'goes well together'.
Payment by subscription, where a client has an option to receive products at regular time intervals (1–6 months) and is billed accordingly.
"Risk-free trials" is an option to receive a product and test it for 30 days, without paying for it (only for shipping). After the trial period ends the customer is either billed or asked to return the product at his own expense with explanation of the reasons for dissatisfaction.
Lead-generation forms
Integration with company's custom ERP and web app that detects affiliate traffic and assigns commission to partners.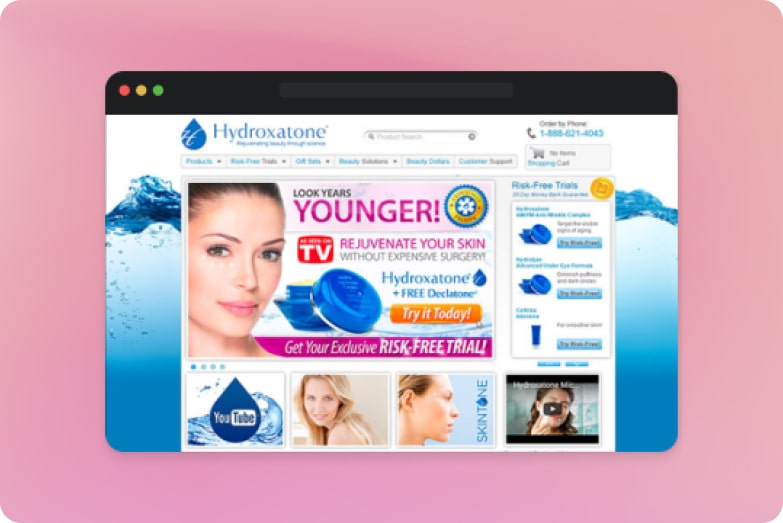 TECHNOLOGIES
Want to develop
a custom online store?
Let's discuss the details together!
Contact Us