Greenice has been providing CRM development services for more than 10 years. Trust us build your own CRM system that will perfectly match your business!
Our CRM Development Services
Greenice specializes in building customer relationship management systems of any complexity level, for large or small businesses, in different domains from all over the globe. Whether you need to build a CRM from scratch or improve an existing software solution, you can rely on us.
Custom CRM development
01
Need to improve your business workflow?
We will help you automate your routine with a comprehensive CRM solution!
Our team provides full-cycle CRM software development. Send us your requirements and our Business Analysts will develop a plan to digitally transform your business while taking into account all challenges.
You will walk away with a 100% unique, secure, and reliable solution that will drive your business to the next level!
New features implementation
02
Need to upgrade your custom CRM software?
As your business grows and evolves, you may feel that your current CRM solution does not meet your needs, or even slows your business down.
Allow us to redesign the existing functionality to develop and integrate the missing features into your system that will reinvigorate your present system, making it modern and competitive.
Data migration to custom-built CRM
03
Does your current system fail to keep up with today's business? But at the same time you cannot simply move for another CRM because your current system stores tons of valuable data?
Before migration, we first make sure that the existing data is updated, cleaned, and restructured if needed.
Next, we extract and migrate all data from the existing system or systems into a newly created CRM. By designing an accurate data map, we migrate each piece of information to the corresponding position in the new system, preserving all connections between the current system and the new platform.
After migration, we check that integrations with third-party applications are still viable in the new CRM solution.
CRM integrations
04
Need to exchange data with other company applications and third-party provider systems?
Our development team is highly experienced in API development, and integration between different software — namely accounting systems, marketing automation, calendars, websites, social media, and team communication tools. We will link your CRM application to other solutions that provide API, thereby creating a seamless and secure data exchange.
We integrated the CRM of a large U.S. cosmetics company with their inner ERP and call center. This integration allowed the company to automate and speed up its order management system and increase sales tremendously.
CRM modernization
05
Is your current CRM too slow? Revitalize it for better efficiency!
Legacy code is one of the most frequent reasons for low performance and security problems. Long-lived CRM solutions need periodic code-refactoring and migration to newer technologies.
Trust us to migrate your solution to the newest version of the PHP framework. We have already helped many clients increase performance, enhance security, fix old bugs, integrate new services, and facilitate future CRM improvements.
Mobile CRM development
06
Is your CRM solution going to be used by sales representatives or specialists who often work "in the field?"
We will develop a mobile version of your CRM that will perform superbly on all devices. The mobile app will enable your employees to access necessary customer data and manage it in real-time from any location.
Instead of copy-pasting the entire CRM, we'll equip the mobile version with only the most critical features needed out of the office.
Build a CRM That You Want
Our web development agency has experience developing unique feature-rich CRM applications. We are business-oriented and always take into account your specific workflow. Below, we listed the key CRM features that can become the core of your solution. Just add the details!
Leads/Customers/Contacts management
Task management and reminders
Dashboard and reporting
Email campaigns
Sales pipeline management
Automated workflows
Invoicing
File sharing
5 Benefits of Custom CRM Development over Off-the-Shelf Solutions
Should you create your own CRM or buy a ready-made solution? Here are the key reasons to choose a custom CRM:
01
Uniqueness
A custom-built solution is 100% tailored to your unique business needs and you do not have to compromise.
02
Flexibility
As your business evolves, it will require new features and modifications. A custom solution gives you absolute freedom.
03
Securityv
You never know how and where off-the-shelf solutions store your data. Nor can you be certain who has access to it. With a custom solution, you can be sure that the code and access to the database belong only to you. When we implement custom solutions, we follow the latest security practices and use the most reliable cloud technologies.
04
Scalability
A custom CRM is ideal for companies of all sizes, especially for small businesses that quickly evolve. As the number of users grows, the off-the-shelf solution may be inadequate. We plan the architecture of every custom CRM with future scalability in mind.
05
Cost-effectiveness
With custom-created solutions, there is no need to pay monthly fees. Moreover, ready-made CRMs include features you do not need. Therefore, you end up paying for something that cannot be removed. Once built, a custom CRM will stay with you forever, needing only minor updates. Thus, in the long run, a custom web-based CRM will save a lot of money.
Industries We Serve
How do we help businesses from different domains?
Manage contacts, listings, payments, and contracts with ease using a tailored CRM system designed for the needs of your real-estate agency. Our solutions can remind you of upcoming meetings, and to follow up with potential leads. They will also help prevent data loss.
Managing a travel company is almost impossible without a reliable CRM that will remind guests of their booking, prevent double booking, manage payments, and automate email marketing. Tell us what features you wish to see in your CRM and we'll make your wishes come true.
Many of our projects belong to the Education industry. We can create a CRM for managing student admissions, fees, and marketing campaigns. We can integrate your CRM with platforms such as the Learning Management System for effective intercommunication.
Included in our extensive portfolio are sales-boosting custom CRMs for eCommerce companies from the Inc.500 list. Our solutions are integrated with other company applications like ERPs, accounting, customer call-centers, affiliate marketing, and logistics solutions. Altogether, they comprise a 360-degree overview of the business performance.
Track the interactions with your clinic's patients more effectively with a custom CRM. We have created solutions for mental health clinics, caregiving agencies, pharmaceutical companies, and assisted Living Facilities. Not only do our solutions allow clinics to keep the patient's profiles, but also track treatment progress, set appointment reminders, manage payments, and generate reports.
How will we develop your CRM?
Here are the basic steps of Customer Relationship Management software development:
01

Business Analysis

02

Planning

03

CRM UI Design

04

Development

05

QA Testing

06

Launch

07

Maintenance and Support
Technologies
PHP Frameworks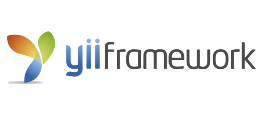 Databases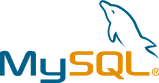 Front-end
Mobile
Servers


Cloud


Testimonials
Need a reliable CRM developer?
Here is what our clients say about us on Clutch:
Imdat As
Arcbazar Founder
Greenice was the best thing that happened to us. They have an immense work ethic and professionalism. I am not sure if we would at the point where we are without Greenice and their team. I would recommend Greenice to any company looking for solid work in this area.
Dmitry Polonsky
Application Development Manager at Atlantic Coast Brands
The project was completed perfectly! When we worked on the project, we constantly faced issues, how to implement some modules, and every time Greenice's developers helped us to weigh up all the solutions and to choose the only right and optimum one that perfectly suited our company's strategy. They are experienced, and they have deep knowledge. Most importantly our business priorities are always in first place for them.
Christopher Forsberg
CTO at Travelforce
Greenice produced deliverables that led to improved loading times for pages and content importation as well as a notable decline in site errors. The team is responsive and executes tasks quickly to ensure effective collaboration. They are flexible and focused, which enables continued engagement.
Our Expertise
No Cowboys: Legacy CRM modernization
NoCowboys is a tradesmen marketplace from New Zealand. We refactored the legacy code, created a new CRM, established a multi-layer protection system, and switched to a new search engine. The website performance increased dramatically; we also made it easier to implement new features and improved site security.
CRM for Factoring Company
Our team developed a custom CRM for a European financial platform that aggregates more than 20 factoring companies. The solution optimizes the company's efforts by capturing leads automatically, filtering, classifying, and matching them to creditors. As a result, the customer service was streamlined while decreasing the workload on employees.
CRM for Psychologists
We implemented a custom CRM for an EAP center that provides workplace talking therapies. All data that had been stored in Excel was migrated to the CRM. The system considerably reduced the administrative routine and enhanced the security of patients' sensitive data.