Web Based SaaS Application Development
Have an idea for a cloud-based SaaS solution? We know how to build fast and reliable cloud-based products. Our team has the necessary skill set and technology stack to provide the best SaaS development services.
Cloud-Based SaaS Application Development Solutions
Cloud Application Development
Companies big and small trust us with developing cloud applications to automate key business processes.
SaaS Application Development
We can help you with your SaaS project. Hire us to build your fast and reliable multi-tenant solution.
Outsource Your Web-Based SaaS App Development to Experts
Our custom SaaS development services include planning your product features and choosing the right technology stack, all based on your budget and timeframe.
Consulting
We will help you finalize your list of specifications and make sure it aligns with your business goals. Our experts will advise you on the best technologies and solutions for your SaaS project.
MVP development
Having worked with a lot of startups and running our own startup projects, we have the necessary experience to help you with boiling down your idea to the core features that will be just enough for validating your idea.
End-product development and maintenance
We develop fully-featured products and maintain them on a continuous basis, or upon request.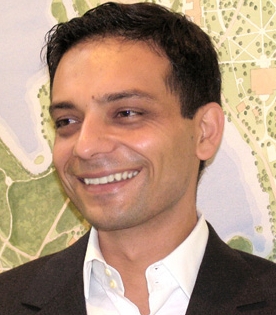 "In 2014 Arcbazar became one of the Entrepreneur's 100 Brilliant Companies. And of course it was all thanks to Greenice; without them we couldn't have done it."
—Dr. Imdat As,
founder of www.arcbazar.com, assistant professor at the University of Hartford
Get Your Estimate Now
LEAVE YOUR EMAIL AND WE'LL CONTACT YOU WITHIN THE SAME BUSINESS DAY