Back-End Development Services
Need experienced back-end developers? You've found them! Complex back-end development is our specialty.
Our
Back-End Services
Back-end for a custom web app
Do you already have the front-end, or do you need to build an app from scratch? Then, you need a strong back-end developer who will connect the user interface with the server-side and make all the features work seamlessly.
Back-end for a mobile app
Some simple mobile apps work on the front end only. But most apps that have registration and login, data processing in real-time, push and email notifications, analytics and other important features need back-end development.
Custom API development
Need to integrate your app with other internal or third-party solutions? Custom API development allows us to connect different apps with each other and seamlessly transfer data among systems to increase the efficiency of your business.
Back-End Solutions
We Deliver
Creating back-end solutions for the following cloud-based solutions is our specialty:
ERP (Enterprise Resource Planning) systems

CRM (Client Relationship Management) systems

HRMS (Human Resource Management System)

FSM (Field Service Management) solutions

EMR/ EHR (Electronic Records Management/ Electronic Healthcare Management) solutions

LMS (Learning Management Systems)

HMS (Hotel Management Systems)

Accounting solutions

The custom back-end for eCommerce online platforms

The custom back-end for mobile apps

Custom website back-end
Why choose us for back-end programming?
We love to challenge ourselves with interesting questions. That's why we dive into unique projects that require non-standard solutions.
Our solutions are:
Scalable. When planning the architecture of your application, we are sure to make it flexible to handle future expansion and increased workload.
Flexible. We avoid rigid software architecture using frameworks and micro-services that allow us to rebuild the application or add new features.
Secure. Cybersecurity is our top priority. We use the best security practices and follow the guidelines of the latest data protection regulations (e.g., GDPR).
Productive. By using the most advanced technologies, we build applications that work under heavy loads to process data in real-time.
What makes us an excellent choice for your project?
Deep expertise. Our team consists of knowledgeable, detail-oriented, and experienced developers.
Cost and time efficiency. Our experience and our efficient working environment allow us to complete projects in weeks instead of months.
High-quality code. We write clear, concise, and well-documented code that can be easily maintained and modified by any developer if necessary.
Quality assurance. All solutions pass scrupulous quality assurance to guarantee flawless performance.
Comfort and flexibility. We provide full-cycle development as well as separate back-end services. If you have an in-house team and you need to hire a back-end engineer for a project without employment headaches, and we provide team augmentation.
Reliability. Our developers are not freelancers. They are full-time employees with stable salaries and benefits. We guarantee the reliability of our services.
Back-end developer skills of our developers
Our back-end engineers use the following back-end development technologies and tools:
Programming languages: PHP and its frameworks (Laravel, Zend, Yii, Yii2)
Web servers: Nginx, Apache
Databases: MySQL, PostgreSQL, MongoDB, Redis
Cloud services: Google Cloud and Amazon Web Services (Cloudfront, S3, EC2, RDS, Load balancer, Elastic Search, Amazon SageMaker, Amazon Lex, ML, AI, Amazon Rekognition)
Search engines: ElasticSearch, Sphinx, Solr
Working process: Git, GitFlow, Bitbucket.
The list of services we provide include:
Analysis of existing code and architecture
Server-side architecture designed according to business logic, scalability, and security requirements
Development of new features
Implementing sensitive data protection mechanisms and anti-fraud algorithms
Custom API development or third-party service integration. API documentation
Code refactoring including legacy code refactoring
Migration to newer frameworks and technologies
After-launch maintenance, upgrade and support
Looking for an experienced back-end developer?
Hire Us
Exotics Racing: Custom ERP
We rebuilt and improved a custom ERP to automate the processes of the world's largest supercar fleet company. We re-organized the architecture and migrated data to the AWS cloud, developed new features: customer management, human resources management, finance management, inventory management, and fleet management. Go to Full Case Study...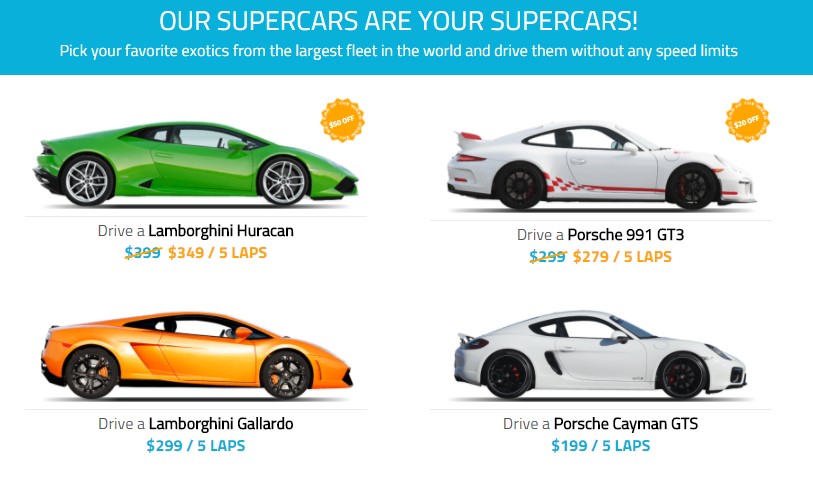 No Cowboys: back-end for an online B2C marketplace
This was an existing project that had been developed by several teams in the past. The technologies were outdated. We made legacy code refactoring, created a new CRM, established a multi-layer security system, and switched to a new search engine. This allowed us to improve website performance, streamline the development of new features, and improve security.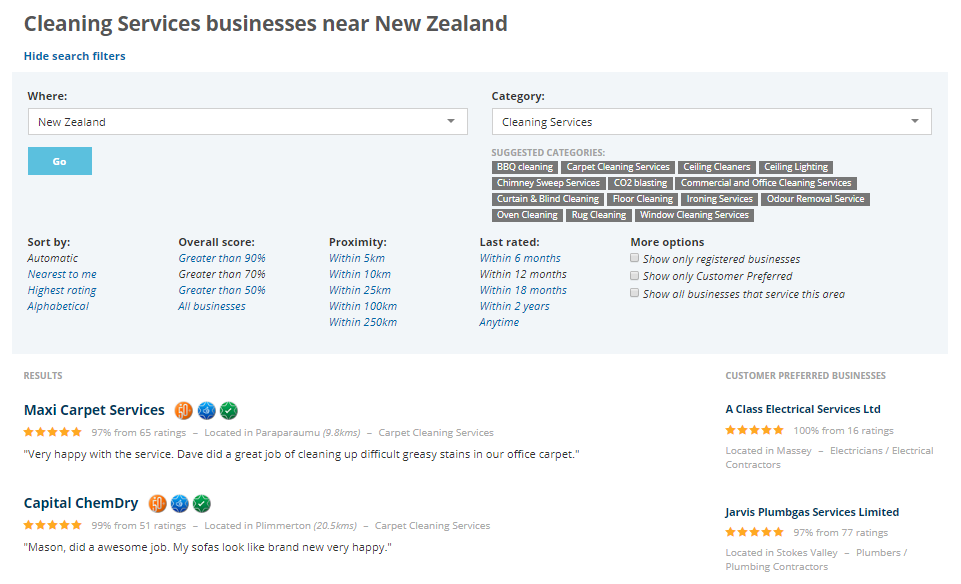 ACB: ERP for a cosmetics company
Atlantic Coast Brands contacted Greenice to improve their custom ERP system that was unstable and unable to handle the company's increasing demands. We started with code refactoring and bug-fixing. The whole system was migrated to a newer framework. Then, we created new modules for orders and payments management. Go to Full Case Study...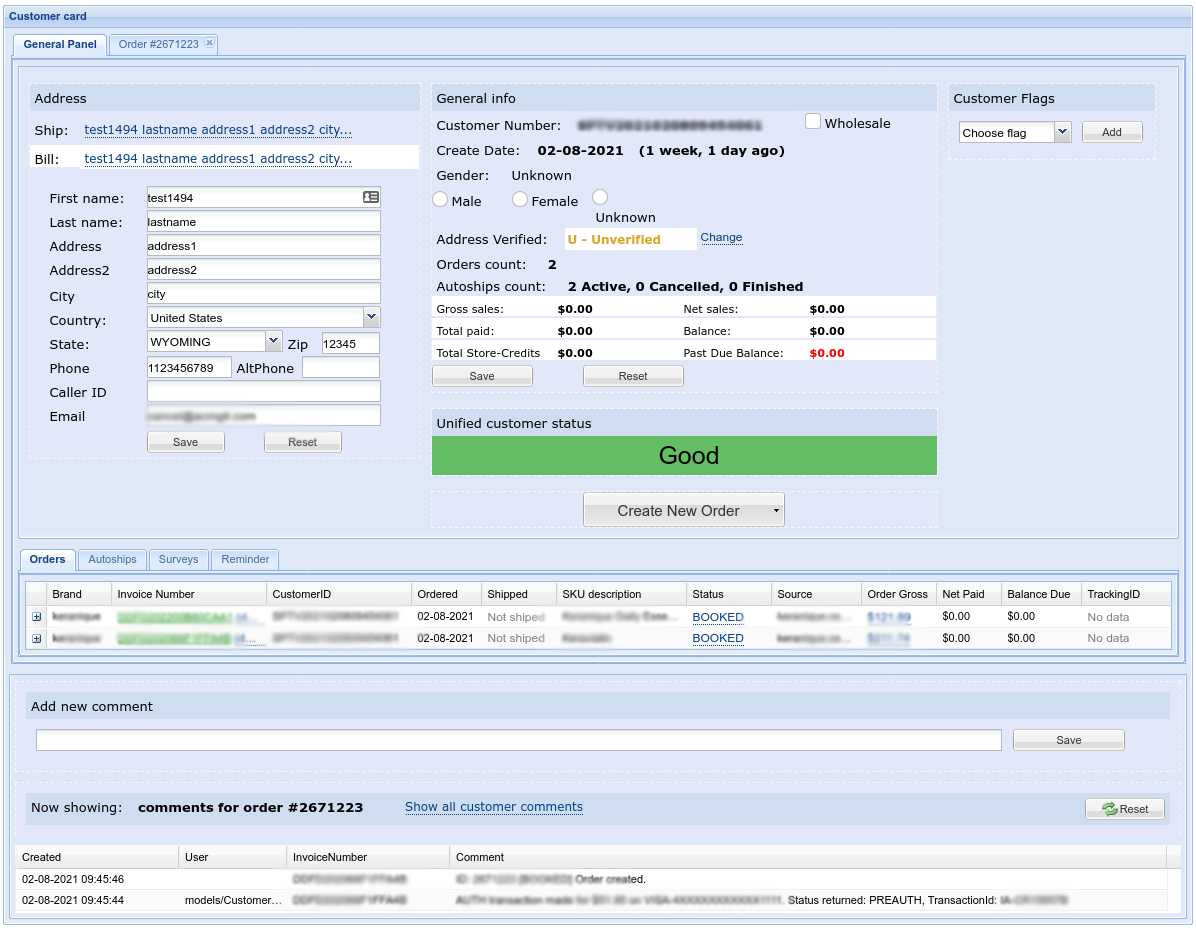 Get Your Estimate Now
LEAVE YOUR EMAIL AND WE'LL CONTACT YOU WITHIN THE SAME BUSINESS DAY