Launch quickly and get feedback from early users! We'll help you build an MVP
with essential features and you'll get started in weeks instead of months!
Why you should start with an MVP
As a startup, it's important to launch your product as fast as possible with minimal cost.
A minimum viable product (MVP) is exactly what you need! Let's list the advantages:
An MVP allows you to quickly check the product-market fit in the early stages and make changes to core features before you've invested a fortune in development.
It is easier to make changes in the early stages of development than when the full program is finished. The earlier you get feedback from your customers, the easier and cheaper fixing and adding new features will be. The MVP concept allows you to deliver the application to your users with minimum features, get their opinion, and quickly make adjustments to eliminate any problems.
03
Leaving your competitors behind
With an MVP, you can release your app faster than your competitors and corner the market. Don't be afraid of starting out with only your core features. You will be able to improve the app midstream, using feedback from real users that will tell you which direction to move in the future.
Web development faces many challenges at each step. MVP software development allows you to avoid common risks, saving money and time.
Our MVP development services
Working in web app development since 2007, we know what we're doing.
Let's see how an MVP is created step-by-step.
Discovery
Before MVP app development, you should formulate your idea and study the competitive landscape. You should also identify your audience and learn how you can help them. Then, you'll be able to define the scope and features of your project. If you need consulting, our Business analysts can help you in the discovery phase to gather requirements and specifications. Our team leads will choose the technology stack and development timeframes.
Wireframing and Prototyping
Before making a design, we start by making wireframes and clickable prototypes that will allow you to visualize your idea and see possible missing links. Prototyping dramatically speeds up development by avoiding errors in the later stages. In the end, the code of prototypes will be used in the final product.
MVP software design
Custom design is expensive and time-consuming. If you use an MVP, design may be unnecessary. You can start with a ready-made template that we will customize to your needs. We will help you find a template that fits your solution.
MVP development
Our team is experienced in MVP development for startups. We will make a unique solution according to your requirements. We will pick the optimal technology stack to create functionality that will be easy to improve in the future.
MVP improvement
If you have already begun and need to find a new team, we are here to jump in and finish up.
Converting an MVP into a full-scale app
After you have validated your idea, it's time to perfect your product! Hire us if you need to convert your MVP into a fully-fledged solution and add additional features.
SaaS MVP development
Creating an MVP at the beginning of SaaS development is a great idea that will usually save you a lot of dough. We'll create SaaS architecture with core functionality that will allow your users to test 'in the wild' and give feedback.
Industries
Greenice will help you create an MVP for your eCommerce website or application to test your ideas in real life, and figure out what you need to do to improve. You'll be able to add real value to your business.
We understand the challenges of Educational organizations and we are experts in eLearning applications. You can let us handle the technical details while you focus on your business.
Our team has vast expertise in medical web applications. We will help you determine your core features and prioritize them for your MVP
Use our expertise in real estate MVP development to launch your project to the market faster and start attracting your first clients.
Let us develop an MVP of your project quickly and inexpensively so you can test your idea right away.
Why Choose Greenice for
MVP Development?
We've been providing web development services since 2007, but that's not all.
What makes us unique is that we are a team of professionals who never stop learning and increasing our level of expertise. We're:
Startup development is unpredictable. We understand that you need a quick start but on the way from idea to launch, many things can change. That's why we do not waste time on waterfall planning and do not give fixed estimates. We stick to Agile-Lean principles, work by sprints, release iterations, and continuously improve the product.
We create MVPs with scalability in mind so your MVP will easily become a complete application when the time is right. From the beginning, we create the initial architecture with an eye toward expanding, upgrading, and modifying that is invaluable.
Client-centered/Business-oriented
We are more than technical experts. We know that the end goal is to find solutions to your challenges. That is why we are ready to go above and beyond to understand your business and recommend the best MVP for you. We will help you optimize your expenses, mitigate the risks from the very beginning, and opt for the open-source technologies that fit your budget.
Our Technology Stack
Back-end developers are experienced in the following back-end development technologies and tools:
Programming languages and frameworks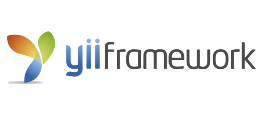 Databases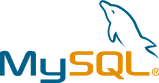 Search engines



Working process



Web servers


Cloud services


Testimonials
There are many PHP web development companies. But how to choose the best? Read what our clients say about us on Clutch:
Imdat As
Arcbazar Founder
In 2014 Arcbazar became one of the Entrepreneur's 100 Brilliant Companies. And of course, it was all thanks to Greenice, without them we couldn't have done it.
Dmitry Polonsky
Application Development Manager at Atlantic Coast Brands
The project was completed perfectly! When we worked on the project, we constantly faced issues, how to implement some modules, and every time Greenice's developers helped us to weigh up all the solutions and to choose the only right and optimum one that perfectly suited our company's strategy. They are experienced, and they have deep knowledge. Most importantly our business priorities are always in first place for them.
VP of Engineering
Communication Platform
Thanks to Greenice's work, we were able to release an MVP version of the product within four months. It was a very tight timeline, but their ability to scale their development team allowed us to meet the deadline…They're also very knowledgeable in Amazon Lambda, Amazon Connect, Amazon Lex, AWS CloudWatch, AWS CloudTrail, and every other feature within the AWS environment. Furthermore, they have vast experience in React JavaScript, the technology we use for our website.
Bruce Lindsay
CEO, NoCowboys
Consistently producing satisfying deliverables, Greenice continues to manage site upgrades and expansion. The team communicates and organizes assignments effectively to ensure project goals are met. They foster collaboration to optimize resources, which has made them a valuable partner.
Our Expertise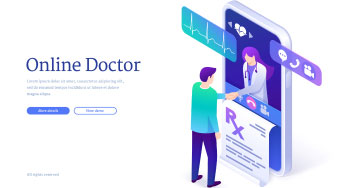 Medical Chatbot MVP
Our team helped a client release a functional MVP of a medical chatbot that helps patients schedule doctor appointments. We used Amazon Connect and Amazon Lex to transition from chatbot to live chat allowing customers to communicate with prospective customers immediately. We also created a SaaS version for the clients to sell the solution, by subscription, to similar companies.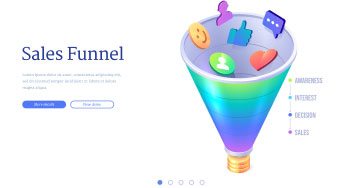 CPA Network startup
For one of our clients, we have developed a system that automatically receives and processes leads from advertisers. We started by developing a simple app that connected a call center application with a third-party CPA system. A year later, our programmers built a custom multi-faceted CPA system with our call center solution. The system connects lead aggregators, call center operators, and warehouse operators.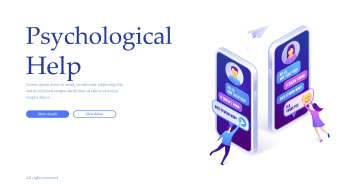 CRM for Mental Health Center
We built a custom CRM for a Mental Health Center designed to automate the routine of the psychologists during their therapy sessions. The solution allows patients to schedule their sessions, track their progress, and get invoices. The specialists benefit from clear scheduling, systemized documentation, clear reports, and transparent accounting.
Our Achievements
Greenice is among the top web development companies as verified by world-renowned review platforms.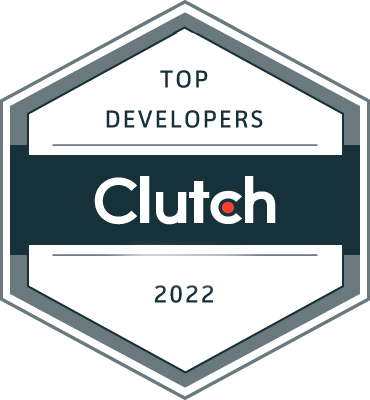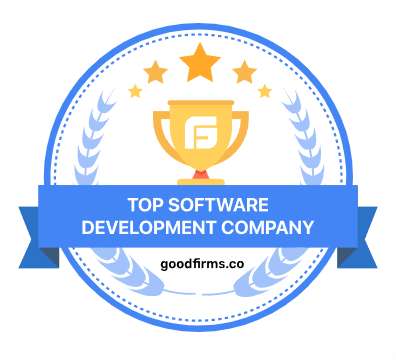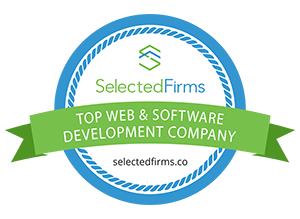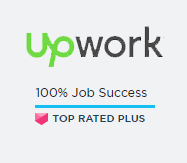 Frequently asked questions
What is an MVP?
MVP, or Minimum Viable Product, is a version of the product consisting of enough features to collect feedback and prove the basic idea.
Why create an MVP instead of a full-scale application?
It is very important to verify a new idea in the market before investing too much time and money into full-scale development. An MVP allows you to quickly build and release the product to test its viability and decide whether you should develop the decision further or abandon the idea completely.
What do I need to start an MVP?
Before starting any kind of development, it is best to conduct market research and analysis: examine the сustomers' difficulties and demands, as well as the competitors' strengths and weaknesses. You should also make a list of features that will make your product unique and indispensable for clients.
Why outsource MVP development?
As a startup, you are looking for any opportunity to minimize expenses. Outsourcing allows you to create an MVP at minimum cost without sacrificing quality.
How much does it cost to create an MVP?
The price of custom solutions varies from project to project depending on the requirements. For instance, the cost of an MVP for a multi-sided platform may start at $30,000. We can drastically reduce the price using white-label solutions that will be customized for your needs.