Today, in eCommerce, Alibaba is the largest business-to-business platform, and Aliexpress is one of the most popular business-to-customer platforms. These Chinese platforms are real magical caves of treasures with their secrets. Wouldn't it be exciting to uncover some of them?
Want to develop a B2B marketplace similar to Alibaba? Then, just say 'Open Sesame' and follow us inside the article!
What is Alibaba and How Is It Different from Aliexpress?
More than a decade ago, it all started with Alibaba.com, a website created by Jack Ma, a former English teacher. Jack borrowed money from 17 of his friends, former students, and colleagues and with the sum of $60,000, he started this revolutionary business that eventually brought him and his investors billions of dollars.
Today, the Alibaba Group is a conglomerate of platforms for Retail, Computing, FinTech, Entertainment, and other services. It controls 51% of the Chinese online retail sales and recently reached 25% of the global market share in eCommerce. To compare, Amazon holds 13% of the global market.
BABA is represented by several eCommerce platforms each with its own strengths and peculiarities to successfully cover different customer segments: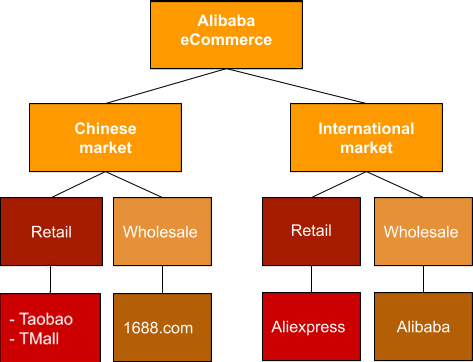 In this article, we'll focus only on Alibaba.com. But before that, let's clarify how it is different from AliExpress in case you are a little confused.
The difference between Alibaba and AliExpress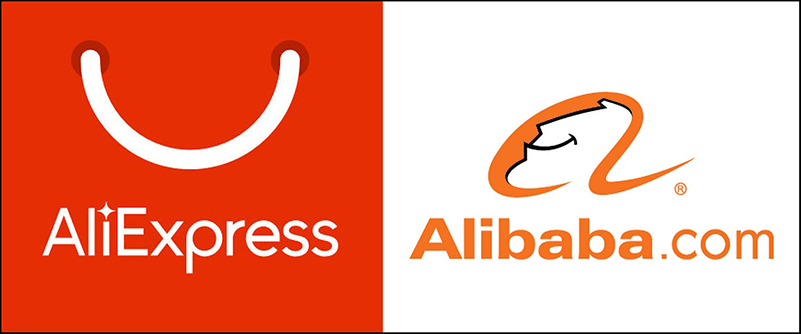 Alibaba is a business-to-business marketplace where overseas businesses order large volumes of products manufactured specifically for them.
Aliexpress initially was started as a business-to-business portal but quickly expanded to a business-to-consumer and consumer-to-consumer platform. It is open to international retail consumers who buy any number of ready-made products from Chinese sellers.
The main differences between platforms:
Alibaba

Aliexpress

Founded

1999
2010

Annual revenue

$127.83B
$50M

Suppliers/Sellers geography

International

Mainland China, Russia, Spain, Italy, Turkey, France

Target market

Small and medium-sized businesses

Customers and businesses

Minimum order quantity (MOQ)

Wholesale, MOQ is required

Retail, no MOQ

Nature of products

Mostly custom

Ready-made

Shipping

Arranged by Buyer

Arranged by Seller

Business model

Membership fee and advertisements

Commission fee, membership, and advertisements

Payment method

Mostly Letters of Credit, bank transfer, Western Union

Alipay

that partners with 65 financial institutions including MasterCard and Visa
Do you need to build a B2B or B2C marketplace?
Contact Us
The Business Models of Alibaba
Before designing a website like Alibaba, you need to consider how the platform will make money.
Alibaba.com does not take fees for listings or transactions. They allow anyone to register for free and the platform plays the role of middleman, regulating the relationship between buyers and sellers. Such an approach allows them to quickly create a huge supplier base that in turn draws new customers to the platform.
Alilbaba.com made over $100 billion in revenue. How?
Alibaba's primary revenue source is paid advertisements and member subscriptions.
Alibaba's users can stay on a Free subscription package and post up to 50 listings. But because there are so many suppliers with almost identical goods, they are all trying to be higher ranked when customers search for items.
Therefore, many businesses buy a Gold Supplier subscription for several thousand dollars per year. Such a subscription provides access to advanced features and services such as the product showcase, VAT, the refund of payments, and other logistical solutions. In addition, Gold status assures customers that the suppliers are serious and trustworthy. Here are subscription plans for Gold Suppliers:

Core Features of a Website like Alibaba
Wonder what is specific to wholesale platforms' functionality? The main difference in functionality from B2C platforms is the target audience and the way people fulfill deals - payments and shipments. In other respects, B2B customers expect almost the same user experience they have on B2C platforms. For example, instant online payments (instead of waiting for invoices), smart search (to find the best-suited suppliers), and plenty of ratings and reviews and personalized recommendations so they feel confident in their purchases.
"In China, there are so many small businesses that people don't make a clear distinction between business and consumer. Small business and consumer behavior are very similar. One person makes the decisions for the whole organization." - said Jack Ma about small B2B buyers.
Let's review the core features of most websites like Alibaba.
Registration, Login, and Account
Creation New users of sites similar to Alibaba should be able to register in the system by email or social media and at once have an account created. Don't make customers go through a long registration process that might discourage them from continuing with the purchase.
At Alibaba, each user can be both a buyer and a seller, so the account easily changes interface depending on the role the user wants to be at the moment. However, 'sellers' are usually required to provide their business details which must be verified by the platform Administration. While 'buyers' need only to confirm by their emails.
Product Listings Creation
One of the biggest differences between 'seller' and 'buyer' accounts is the 'Products' section where sellers post and manage their listings. To start posting listings, sellers need to go through verification providing 'qualified contacts' with whom the user has frequently interacted and who are also verified buyers or suppliers with over 2 years' membership on Alibaba.com. When the connections are confirmed by the referrals, the user can create listings. Such an approach limits the number of fraudsters and increases the trust and security of the platform.
To create a new product listing, a seller should add the Product Name and Description, enter Keywords, upload Photos, select Categories, Payment methods, Delivery time and Packaging details.
Search
At B2C marketplaces, users usually search by products. At B2B marketplaces, users can also look up suppliers by entering keywords in the search bar. At Alibaba, there is also an option to search by uploading an image into the search bar which is useful if the user does not know how to explain what she is searching for, or wants to find a similar product quickly. Filters and sorting help users narrow down their search.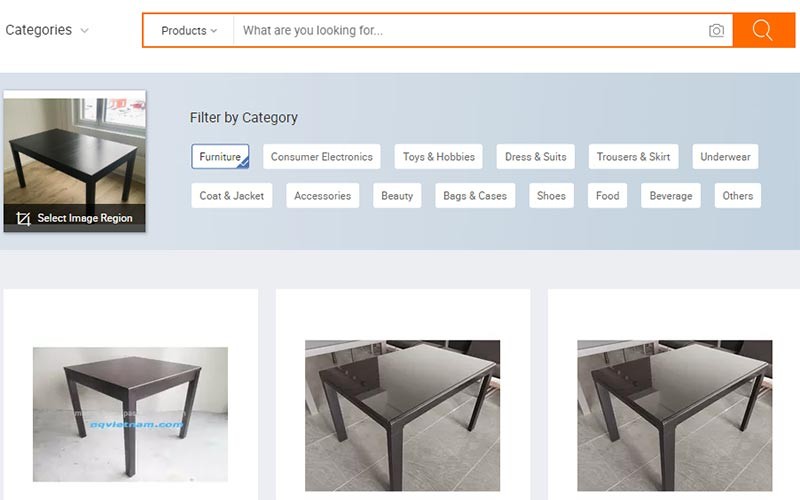 Suppliers may search among the requests from buyers who post 'Request for Quotation'.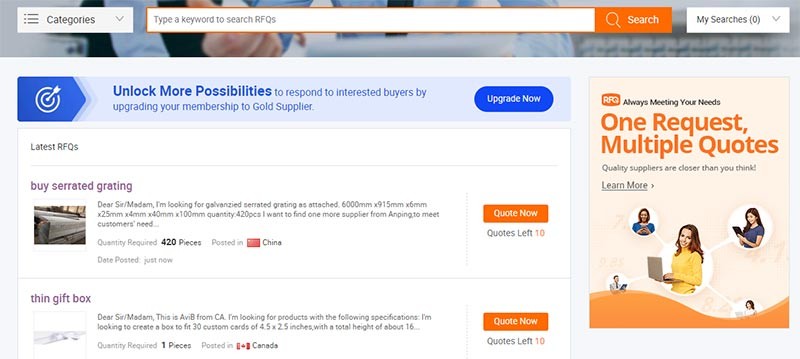 Checkout Process and Payments
The checkout process should be intuitive and quick. It's best to provide customers with an option to complete the deal without registration. At the same time though, the advantages of becoming a platform member should be clearly explained.
It's important to implement a variety of payment methods and prioritize those that are the most popular in the location. Many global eCommerce companies that tried to enter the Chinese market failed because of difficulties using PayPal (due to currency conversion and governmental restrictions). Alibaba then presented its Alipay, which is safe and easy to use in China. Based on the escrow method, Alipay plays the role of intermediary that holds money in a special account and the seller receives the payment only after the buyer confirms that quality items are satisfactorily received.
The payment process in B2B and B2C is different and presents certain challenges to those who want to make a website like Alibaba. Payments at Alibaba are performed through bank transactions or letters of credit. This means that after confirming an order, the buyer and seller have to agree on the payment process via email or in the Alibaba chat. But such manual methods are time-consuming and insecure. Companies usually deal with hundreds of invoices which leads to huge costs.
Today's businesses want to minimize costs and waiting time by having an opportunity to pay instantly like at B2C marketplaces. If you are going to build a website like Alibaba, you should consider this and maybe enhance the user experience.
To make payment convenient for your customers you need to implement payment gateways that suit your marketplace type. For example, for one of our clients, we created a B2B multi-vendor marketplace for a narrow niche. To meet customer's needs, we used several payment gateways there which enabled different payment methods:
credit card payments and escrow using Square,
ASH transfers using Dwolla,
Netpayment - to allow buyers to pay after 60 days.
Order Management
This is an obligatory section for both buyers and sellers that allows them to track the order details like amounts, status, refund requests, and reviews.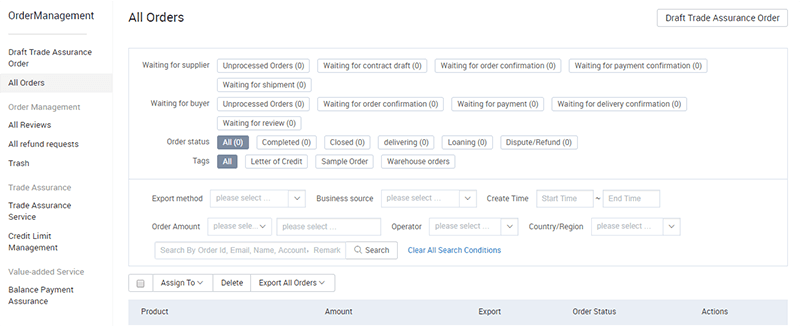 Messaging
It is very important to create a communication channel between buyers and sellers that will give them an opportunity to quickly ask questions and clarify transaction details. As a rule, marketplaces use an inner chat. This allows customers and sellers to remain on the site and provides them support in case of any disputes where they can use the message thread as proof.
Ratings and Reviews
Reviews are extremely important for online marketplaces. As a rule, suppliers provide similar goods but the price may differ greatly. Customers, therefore, have to check the reviews to find out if the seller is reliable.
Because there have been many cases of fraudulent reviews, users are suspicious of feedback. Thus, when you create a website like Alibaba, don't neglect different methods to verify reviews. These include canceling multiple reviews from a single user or IP address. For example, we implemented such mechanisms into our client's review website for local businesses in New Zealand. We separated all unauthorized reviews from the registered users' reviews.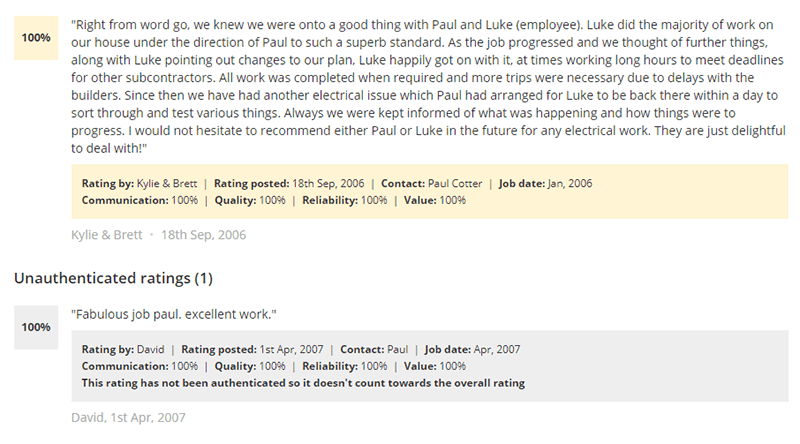 Ratings also can be assigned automatically by summarizing the transaction history showing how much a supplier has already sold on Alibaba. This is an additional indicator of the trustworthiness of the supplier.

Support and Disputes
When you make a website like Alibaba, it is very important to provide technical support for both buyers and sellers to regulate disputes and to offer other necessary assistance. You can implement a chat or email form to connect users to support members. Customers should be able to raise a claim if the ordered products do not correspond to the description. In such a case, buyers need to have an easy-to-use form that will be delivered to the support team responsible for resolving disputes.
Monetization
Depending on the business model, there can be different ways to set up the monetization process. For instance, if there is a commission-based model, a certain fee should be automatically deducted from each transaction and sent to the marketplace's account. If it is a subscription-based model, there should be a mechanism that automatically gives access to a certain set of features that control expiration deadlines, notifications, and auto-renewals.
Do you need to estimate your online marketplace project requirements?
Contact Us
Secrets of Success and Unique Features of Alibaba
There are many factors that everyone who wants to start a website like Alibaba should consider. The demands of the audience depend highly on the economic situation in the country, local traditions, and the purchase behavior of customers.
China differs greatly from the US and Europe in its customers' purchase behavior. It is explained in detail in the book by Duncan Clark "Alibaba: The House That Jack Ma Built." To sum it up, the main factors that facilitate Alibaba's success in China are: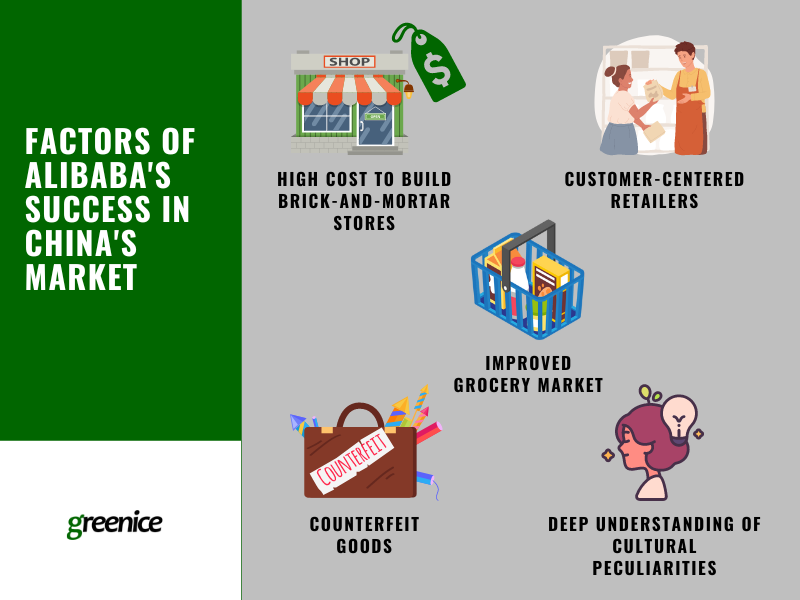 Expensive land makes life difficult for brick-and-mortar retail chains and makes online platforms more attractive to merchants.
Chinese online retailers are more customer-centered than Western sellers providing the best shopping experience: bidding on prices, giving discounts, willingly communicating in chat on any questions, putting samples and gifts to the order box, and giving refunds easily in case of negative feedback.
The grocery market in China was terrible. Alibaba now offers next-day delivery of refrigerated products in more than sixty cities.
China is known for counterfeit goods, many of which are of excellent quality and in great demand. In spite of the piracy problem, Chinese replicas contributed a lot to the rise of eCommerce.
Deep understanding of cultural peculiarities that differ from the western patterns. That's why neither eBay nor Amazon could penetrate and stay in the Chinese market.
'You've got to have a set of products uniquely designed for this market by Chinese. It is not a market where you can take a product or a system that works in Europe or the United States and export to China.' - said Meg Whitman, former CEO of eBay.
Alibaba's founder gained a huge advantage from his knowledge of the local cultural and economic specifics. Alibaba created a whole ecosystem around their websites to provide a seamless online shopping experience -- from searching for products to purchase and delivery.
Jack Ma said that Alibaba's success was based on the 'iron triangle': the competitive edge in e-commerce, logistics, and finance.
Here is how these principles are mirrored in the unique features that allow Alibaba and Aliexpress to be at the top:
Logistics Services
When Alibaba was launched, many delivery firms saw a great opportunity to serve the eCommerce industry. They created a logistics firm called Cainiao with a proprietary information platform that manages logistics, warehouses, and distribution centers across China.
150 million parcels are delivered by Cainiao Smart Logistics Network owned by Alibaba Group every single day in China. There are 2.32 billion orders placed on Alibaba's Singles' Day.
Low-cost delivery made a huge contribution to Alibaba's growth. Unlike Amazon, Alibaba does not carry warehouses. That allows them to significantly cut operational expenditures.
Another important success factor is free delivery. An estimated 61% of shoppers prefer free shipping above all other features and can abandon their cart if the delivery means extra cost.
At Alibaba, there is no free shipping and customers are obliged to settle the logistics issues by themselves. Today's customers are highly demanding and lazy in a good sense. They have gotten used to having all tools online and being easy to find. Thus, wholesale customers are expecting a seamless experience that is almost the same as at retail platforms. But they usually buy big volumes of items at the B2B marketplace which is more difficult to ship.
When creating a B2B marketplace, the founder should consider easy-to-use shipping and logistics solutions. Thus, Alibaba has a special 'Logistics service' that helps buyers pick the proper shipping method and get quotes online.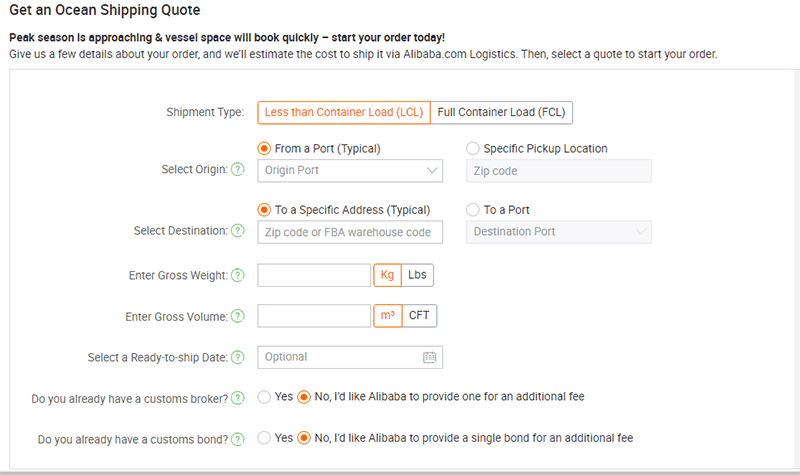 Local Payment Method
When eBay and other western juggernauts of eCommerce tried to step into the Chinese market they encountered a serious problem. Payments through PayPal, which had been the main transaction method, were hard to establish in China. The Chinese government regulated all international money transfers to 'prevent overseas criminals from money laundering through this method.'
The currency conversion was also difficult. Thus, customers could not rely on the marketplaces that used western payment methods. Alibaba used this to its advantage and created Alipay - a national payment method that uses the escrow approach for reliable transactions that are easily performed inside the country.
Product Inspection
When ordering from abroad, not all customers have the opportunity to go and check the product themselves, and when buying from unknown suppliers there is always the risk that you will not receive what you expect.
For that reason, Alibaba offers the customer to order an independent inspector to visit the factory, monitor the process, and confirm that the products satisfy the requirements. The inspection is ordered and paid for at the website like other services. Alibaba keeps the money until the instructor provides the report to the customer. The inspection is performed by professional third-party inspectors to avoid any conflict of interest.
Order Protection
At B2B marketplaces, payments are mostly transferred in advance. Alibaba addressed this issue with their Trade Assurance feature, a built-in service to protect online orders. If the products purchased from suppliers who participate in the Trade Assurance program are delivered unsatisfactorily, the platform will reimburse the payment to the customer.
How to Build a Platform like Alibaba and How Much Does it Cost
Let's answer the most essential question for building online marketplaces.
What to start with?
To build a website like Alibaba you need to think about what your platform aim is, how it will function, and how it is monetized. You don't need to do everything at once.
Actually, any startup should verify that its idea rocks. You may start with MVP to first prove your idea without large investments.
To create an MVP, you need to choose a basic feature set (for ex., use the list of core features described above). Make an effort to promote your startup and launch as soon as you have a minimum viable product. This will allow you to see the feedback from consumers and quickly make improvements in the succeeding versions. The features described above can easily be your MVP list to start with. Just add a touch of uniqueness to your concept!
What does the development process look like?
In general, the development process consists of the following stages:
Discovery - The development team turns your vision into an action plan.
Design - UI\UX specialists and designers create a visual aspect of the product.
Development - Programmers develop the functionality of the product.
Testing - QA engineers test how the platform works.
Maintenance - The development team adds new features and makes the necessary changes on-demands.
What is the cost of developing a website like Alibaba?
The cost of development varies from one project to another. But the total price depends on the following factors:
Functionality - complex and unique features need more resources to be developed
Integrations - all 3rd party services you want to integrate with your website. Each integration requires research and implementation
Team hourly rate - agencies in North America and Western Europe charge several times more than Eastern Europe or South Asia.
Here is a ballpark estimation for the development of a multi-vendor marketplace like Alibaba at Greenice: Development from scratch with unique functionality - $73,000 - $105,000 Development on the basis of a white-label solution with basic functionality of a multi-vendor marketplace - $20,000 - $30,000.
Get an estimate for your B2B marketplace
Contact Us
Conclusion
Creating an eCommerce platform like Alibaba -- Is it a dream or reality? We hope that after reading this article, you can answer this question with confidence.
It is enough to start with MVP to cut the cost to build a website like Alibaba before you verify the idea. To stand out among competitors, you need to add unique features that exceed the customary level of service. Consider your business model and marketing strategy to make your business profitable.
You can use the features from this article to identify your high-level requirements.
At Greenice, we have been providing custom development services for more than 10 years. During this period we've developed several successful B2B platforms in different industries. eCommerce is our area of expertise and we are ready to discuss your next project!
Rate this article!
You should be
logged in
to be able to rate articles