Looking for a solution that will connect different departments in your organization? Tired of off-the-shelf solutions that are worse than the problem? Cause more headaches than effectiveness?

We will develop a custom Enterprise Resource Planning (ERP) that will meet 100% of your needs perfectly!
Our ERP Development Services
Our ERP implementation company is ready to help if you want to:
Develop an ERP system from scratch
Still, struggling to find an ERP solution that would solve your business challenges but not cost a fortune? Stop wasting your money and pay only for the features that you really need! Our team will create a custom ERP that fully meets your requirements and increases the effectiveness of your business.
ERP integration service
Need to integrate useful third-party services that bring value to your business and reduce the manual work of your team? Integration of your ERP with eCommerce platforms, CRM, order management, fulfillment, shipping, customer service software, or other services important for your daily work will streamline the company's effectiveness and reduce staff burnout.
ERP mobile application development
Do your employees work "in the field?" Then, a mobile ERP is indispensable. There is no need to waste time commuting to the office if there is a mobile ERP version or a separate mobile app. Employees can update everything in real-time from anywhere.
ERP support services
Need technical support and maintenance of your ERP? No matter who built your ERP, we can handle post-development services and institute necessary improvements. We have maintained the systems of some of our loyal clients for many years, updating and improving their ERPs on-demand.
Migrate data
Moving from one system to another and need to carefully transfer the data? We can take care of this problem safely and smoothly. We have immense experience in database migration without losing information.
ERP modernization
Do legacy code and outdated technologies slow down your ERP? Let's give new life to your system. Our ERP modernization services include code-refactoring, updating technology (newer frameworks), bringing order to the architecture, increasing security, and cutting out redundancy.
Develop ERP modules
Does your business need to scale up or add new ERP modules? We tackle ongoing projects and can integrate the missing links into your system.
ERP Modules We Develop
We can build a custom ERP solution that will automate all major business processes and give you a 360-degree overview of your progress. Which modules are important for your business?
Sales CRM
Automating sales activities like scheduling appointments with clients, managing distribution channels, following up with leads, closing deals, and supporting accounts.
CMS
Managing the content on the website and blog.
Finances and Accounting
Managing client transactions, payroll, affiliate commissions, and invoices.
Distribution Management
Management of distribution channels and delivery.
Fleet Management
Tracking fleet, drivers, mechanics, equipment, spare parts, route optimization, and vehicle location.
Manufacturing
Planning production, optimizing resources necessary for manufacturing, transportation, logistics, and quality control management.
HR
Maintaining the employee and candidate database and managing personnel on all stages of their career path ‒ recruitment, onboarding, training, work assignment, assessment, payroll, vacations, or job termination.
Inventory management
Real-time tracking of inventory.
Analytics and Reports
Creates and analyzes customized reports.
Marketing
Planning and creating marketing campaigns.
Field Service Management
Dispatching technicians, managing orders, and monitoring equipment repair and maintenance.
Why Create ERP with Greenice
Our ERP development company has been providing web development services since 2007.
Deep understanding of ERP development specifics
We have been building unique and robust ERP solutions for SMBs and Inc. 500 corporations for years. We are not only programmers, but we also understand business specifics.
Using the latest technologies and following best coding practices
You can be sure that we will develop ERP software with the latest technologies that will make your app quick and scalable. Our team keeps abreast of technology updates to assure the highest security and performance.
Compliance with data security regulations
As our team serves the clients who deal with sensitive personal data, we follow all standards of data protection and make sure our web apps comply with regulations in different countries and industries (for ex., GDPR, HIPAA).
Cost-effectiveness
Firstly, we have competitive rates for off-shore outsourcing. Secondly, we use free open-source technologies and solutions. This significantly reduces the costs of development. At the same time, the quality of our services is outstanding. We have many lifetime clients who sing our praises.
Turnkey development
It's good to employ one team for all aspects of web development. At Greenice, we can do everything — from requirements gathering to development and maintenance. What you get is a self-disciplined, experienced, and motivated team of developers, QA engineers, project managers, and business analysts who work together.
Excellent communication skills
Our team has excellent communication skills, and a near-native command of English. We are available 24/7 for consultation.
Our ERP development process
Our team is ready to join you at any stage of your project development.
Discovery phase
01
At this stage, the goal is to understand your company's problems and how to solve them with the help of ERP. We will first examine your ERP needs and create a list of requirements. Then, our business analyst will help you specify the needed features and requirements.
Web design and Proof-of-Concept
02
Before starting development, we need to create the design of the future ERP. The best way is to start with wireframes and clickable prototypes which will give a better idea to your stakeholders of how the ERP will function. As the prototypes are confirmed, you can continue with the design. You can choose either to make a custom design or save money and buy a ready-made theme. We can help you with both!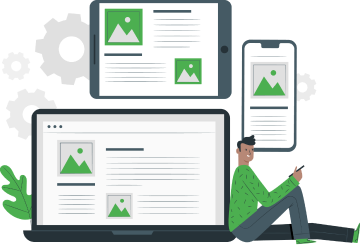 Development
03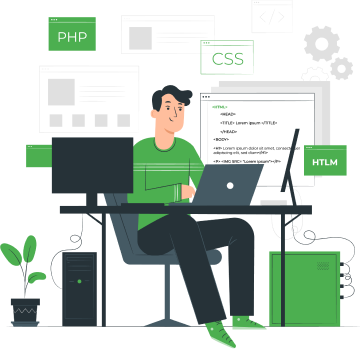 The development of an ERP can be a long-term process consisting of many modules and smooth integrations. We will start with an MVP and launch the app with core functionality quicker so that your employees can start using it as soon as possible.
QA testing
04
Before the release, our QA Engineers make sure that everything works as required and there are no bugs. They test the systems on different levels, conducting smoke testing, unit testing, functional testing, usability testing, and regression testing. Only after receiving their approval do we push the project into the wild.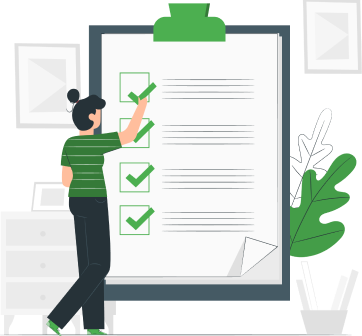 Launch and Maintenance
05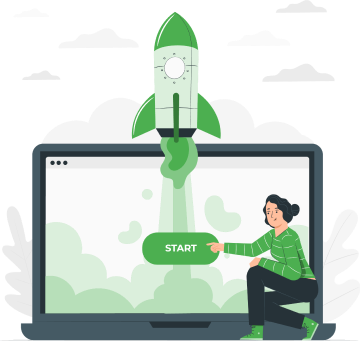 We stay with you during the post-production period. As the company scales up, its ERP needs to change and grow as well. We are ready to support your ERP and add whatever is necessary. We have been maintaining applications for many of our clients for more than 5 years.
Testimonials
There are many PHP web development companies. But how to choose the best? Read what our clients say about us on Clutch:
Dmitry Polonsky
Application Development Manager at Atlantic Coast Brands
The project was completed perfectly! When we worked on the project, we constantly faced issues, how to implement some modules, and every time Greenice's developers helped us to weigh up all the solutions and to choose the only right and optimum one that perfectly suited our company's strategy. They are experienced, and they have deep knowledge. Most importantly our business priorities are always in first place for them.
Imdat As
Arcbazar Founder
In 2014 Arcbazar became one of the Entrepreneur's 100 Brilliant Companies. And of course, it was all thanks to Greenice, without them we couldn't have done it.
Bruce Lindsay
CEO, NoCowboys
Consistently producing satisfying deliverables, Greenice continues to manage site upgrades and expansion. The team communicates and organizes assignments effectively to ensure project goals are met. They foster collaboration to optimize resources, which has made them a valuable partner.
Our Expertise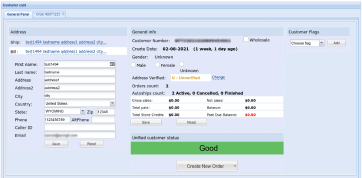 ACB: ERP FOR A COSMETICS COMPANY
Atlantic Coast Brands contacted Greenice to improve their custom ERP because it was unstable and unable to handle the company's increasing demands. We started with code refactoring and bug-fixing. The whole system was migrated to a newer framework. Finally, we created new modules for orders and payments management. In the end they were super-satisfied.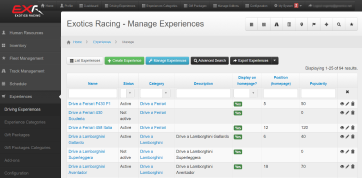 EXOTICS RACING: CUSTOM ERP
We rebuilt and improved the custom ERP of the world's largest supercar fleet company. We re-organized the architecture and migrated data to the AWS cloud. We also developed new features to manage the fleet, human resources, finance, customers, and inventory.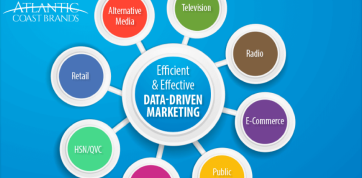 CALL-CENTER
We built a custom ERP solution for the call center at an Inc. 500 cosmetics company. Now, over 400 operators use the app daily, logging and scheduling calls, tracking conversion rates, and estimating operator efficiency. For this app, we used the Symfony framework to handle high loads with ease.
Our Achievements
Greenice is among the top web development companies in Ukraine as verified by world-renowned review platforms.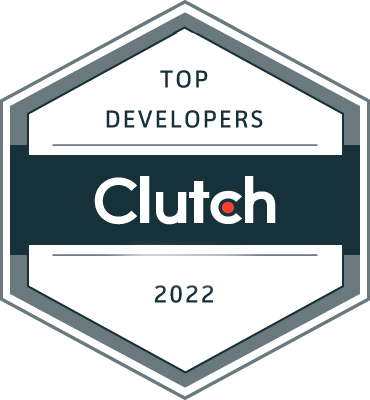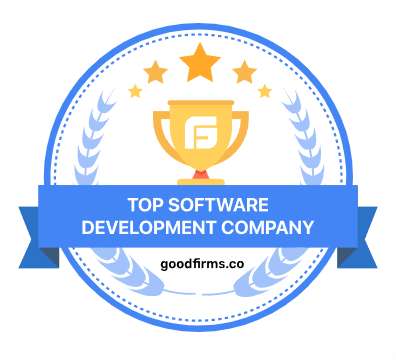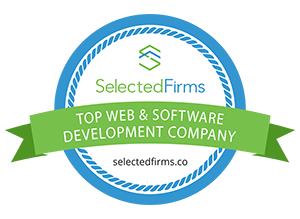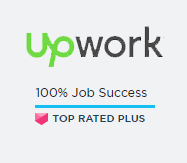 Our Technology Stack
Back-end developers are experienced in the following back-end development technologies and tools:
Programming languages and frameworks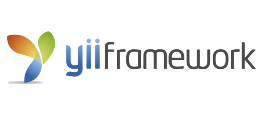 Databases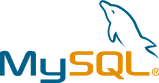 Search engines



Working process



Web servers


Cloud services


Insights
Find more insights in our Blog:
Frequently asked questions
I have a half-developed ERP. Can your team help me complete it?
Yes, we take on projects at any step of the software development lifecycle — from requirements gathering to maintenance after launch.
Are you located in the US?
No, but most of our clients are from the US and Canada. When outsourcing your project development to us, you receive maximum value and you'll pay less.
Do you work on fixed or hourly rates?
An hourly rate allows us to give accurate estimates while still being flexible.
Whom will I communicate with?
The Project Manager will handle any questions that may arise.
Do you provide long-term support after launch?
Absolutely. We stay with you as long as necessary to maintain and improve your website or application. We have been working with some of our clients for as long as 5 years. We can provide maintenance on a constant or on-demand basis.
Are you available during my working hours?
Of course. We will always find time for you. Our time zone is UTC/GMT +2 hours. We will always be able to meet with you because we manage time well.
How do you track the work?
We track the work time and development progress of our team with Clockodoo and Upwork trackers. All tasks are managed with Jira. These tools allow us to provide you with fair and transparent reports on what exactly you spend your money on.