Our Story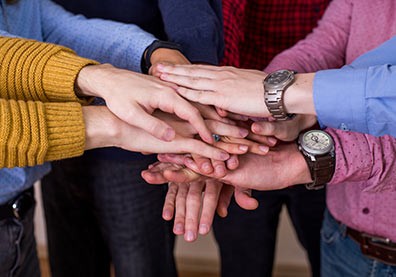 Greenice is a web development agency, specializing in developing custom feature-rich apps and websites with complex back-end. We help entrepreneurs bring their ideas to life with our deep technical knowledge, meticulous research, planning, and execution. The company initially was founded in 2007 in Ukraine. In 2022, our team has been relocated to Warsaw, Poland, but we serve clients from around the world.
Origin Story
The Greenice journey began in 2007 when Sergii Opanasenko and Ismet Beckirov, two freelance programmers from Ukraine, decided to join forces. Their first client was an American jewelry company that needed a new website. The project turned out to be so big that Sergey and Ismet had to hire people to assist them. Since then, the popularity of Greenice has grown into a continuously growing, dynamic team.
One pivotal moment in its development came when Greenice became an Offshore Development Center for ACB, an American Inc. 500 corporation. This has turned into a decade-long successful relationship. During this time we have helped to launch 6 new online stores, an affiliate marketing program, a call center system, and we've upgraded and maintained their ERP. Presently, ACB relies on these projects to process 6 figure sales daily.
In parallel, we have dedicated part of our team to the Upwork freelance platform and called it Arriba. Using Upwork, we have completed a plethora of interesting projects, tracked 69K+ hours, and earned over $2 Million. Today we are a Top Rated agency with a 100% Job Success Rate.
In addition to Upwork, we have been attracting clients via our website and by word-of-mouth. All-in-all we have successfully delivered over 200 projects in the areas of eCommerce, Healthcare, Education, and some others.
What We Have Become
The Team
Today we are a team of 45 and growing. The team includes developers, team leaders, QA engineers, project managers, as well as sales and marketing professionals. We pride ourselves on low employee turnover. We agree that we stick around at Greenice due to the mixture of the following:
Interesting and challenging projects

Feeling valued and appreciated

Fun and supportive work atmosphere

Flexible work hours and office/remote options
Projects
We have worked on many cutting-edge eCommerce, Healthcare, and Education projects. Since we specialize in custom software development, all of our projects are unique. We've helped our clients build startups, bring new life to existing projects, and automate and optimize their businesses with the help of custom-built solutions.
Here are some of our projects:
See more in our portfolio.
Awards
We are a top-rated agency on several independent platforms.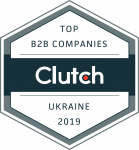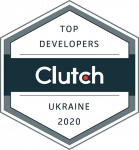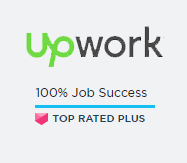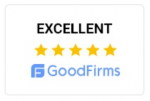 Testimonials
These client reviews have been collected and verified by Clutch, an independent business review platform.