How to Build a Tradesmen Website Like HomeAdvisor and Angi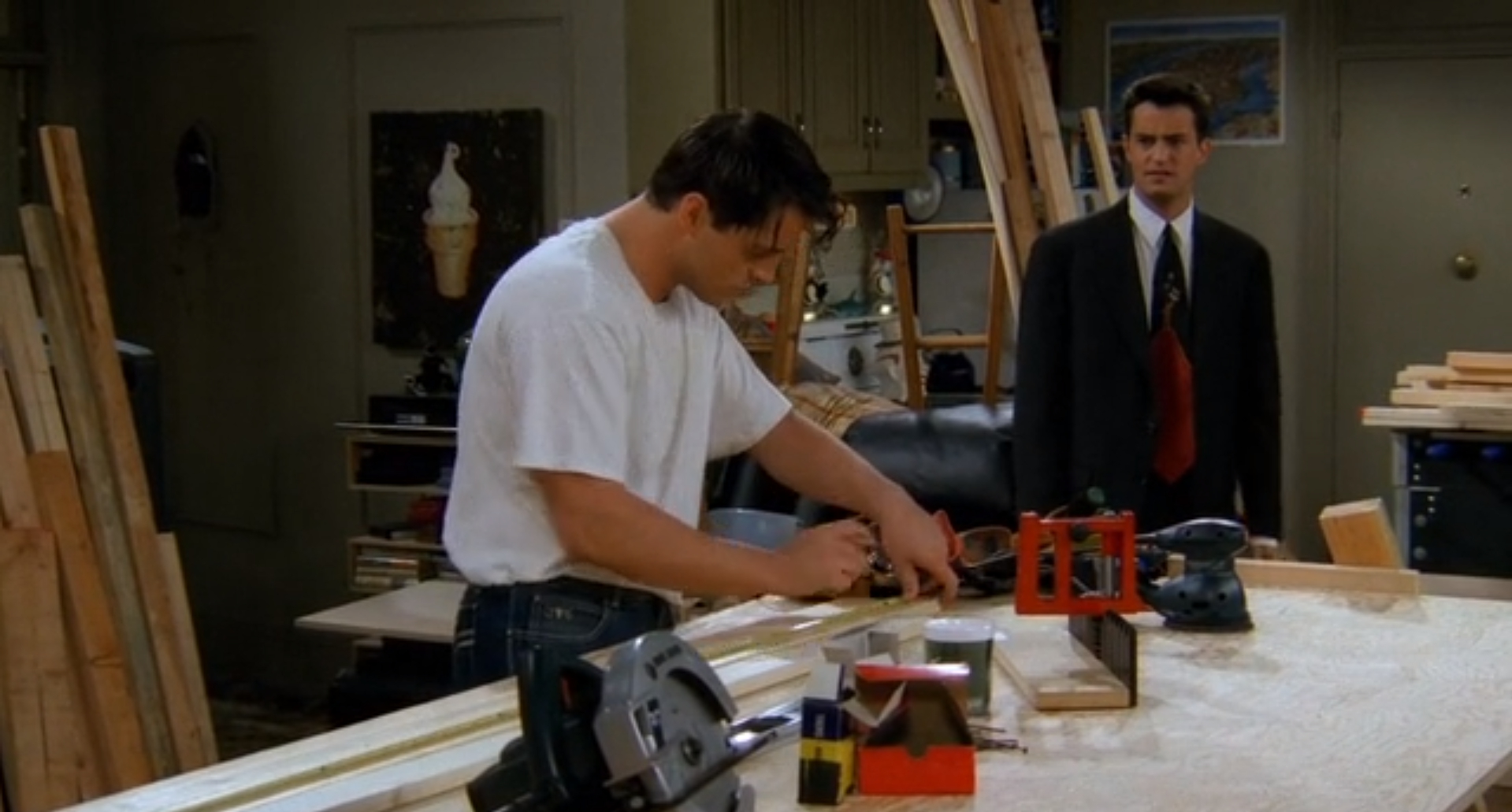 In our daily life, we inevitably bump into the necessity to repair, fix, or rebuild something in our home, garden, or office. Mostly, we try to search for technicians recommended by our friends but it isn't always possible to find the exact specialist only by word of mouth.
As a rule, individual technicians cannot afford to have a separate website, but still, need to be represented on the web. That's why they may find it very comfortable to register on one of the "Human As A Service" ("HaaS") platforms to generate leads for them.
Angi, formerly known as Angie's List, was one of the first websites in this category. Other best home services sites like Angi are HomeAdvisor, Thumbtack, Porch, Houzz, MyBuilder, Airtasker, Amazon Home Services, NoCowboys, Consumer's Checkbook to name a few.
HomeAdvisor built the largest tradesmen international employee website that connects homeowners with specialists in home repair, remodeling, and home improvement. That is why we selected this platform for today's overview to look at its functionalities and unveil the secret of its success.
Hoping you'll find it useful to learn how to build a HomeAdvisor type of website!
How to build a website like HomeAdvisor or Angi [In Steps]
HomeAdvisor and Angi have joined forces and became a company named Angi Homeservices Inc. The company also has representations in France (123devis), Germany (MyHammer), Canada (Homestars), and some other countries. With more than 3,000 employees and several offices in the US, HomeAdvisor strives to provide the best working conditions for its workers and was the first among 2018 Best Places to Work. Now, let's look closely at the business model and scope of features characterizing tradesmen's marketplaces and then discuss in detail how to create a website like Angi or HomeAdvisor.
Step 1: Choose Tradesman Services Business Model
By 2020, the Home Services market has reached 500 billion dollars in the US alone.
The market is huge and now that finding professionals online has become so popular, it is a good idea to create a site like Angi. There are several ways to monetize such a platform. See some examples of business models in the table below.
Business Model
Description
Examples
Membership/Subscription
Membership can give service professionals different privileges for which they pay a subscription fee. Platforms can take fees from professionals, consumers, or both.
Bloomchase takes from

$19 to $39

per month from professionals
Transaction fee
The transaction fee is a percentage of the payment for the job completed. For this, you should make sure all transactions are conducted through your platform to withhold your commission.
Amazon Home Services takes a

15-20%

cut of the final purchase price
Consumer connection revenue
The system takes a fee for each lead regardless of whether the job will be provided or not.

Thumbtack

takes 20% for each lead.

Advertisements
Ad banners on the website to promote the services of registered tradesmen or partners that sell equipment for technicians and materials that can be used for repair.

Angi

and HomeAdvisor generate most of their revenues from advertisements of tradesmen.
Now let's take a look at Angi and HomeAdvisor's revenue model that brought them billions of dollars.
How does HomeAdvisor make money?
Everybody likes counting other people's money! Let's do it as well!
HomeAdvisor built the largest tradesmen international employee website that connects homeowners with specialists in home repair, remodeling, and home improvement.
HomeAdvisor's statistics are impressive: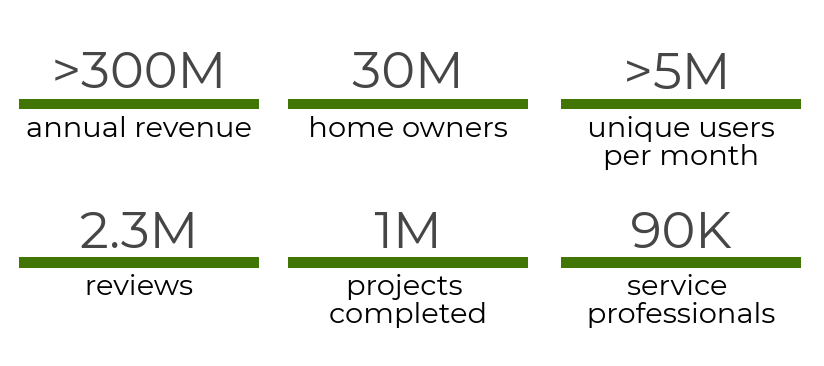 The HomeAdvisor business model is an on-demand marketplace for home services that combine several sources of revenue:
Commission: HomeAdvisor makes money by taking a fee from registered businesses for qualified leads that come through HomeAdvisor. The fee ranges between $15 and $60 per lead.
Subscription for businesses: for one month, three months, or one year. This strategy provides more active matching of tradesmen to leads and gives access to business management and marketing features. Using HomeAdvisor costs $300 per year for the basic service.
Advertisements: sponsored banners. HomeAdvisor earner $97M in 2017 from advertisements and some other sources.
How does Angi make money?
If you want to create a site like Angi, it would be nice to know how they generate their revenue.
Initially, homeowners could use Angi only by subscription. But starting from 2016 this has changed. Now, the company gets a profit only from advertisements. Angi's revenue from advertisements and some other revenue channels made around $264M in 2019.
In 2019, both platforms gave ANGI Homeservices Inc. $1,3 billion.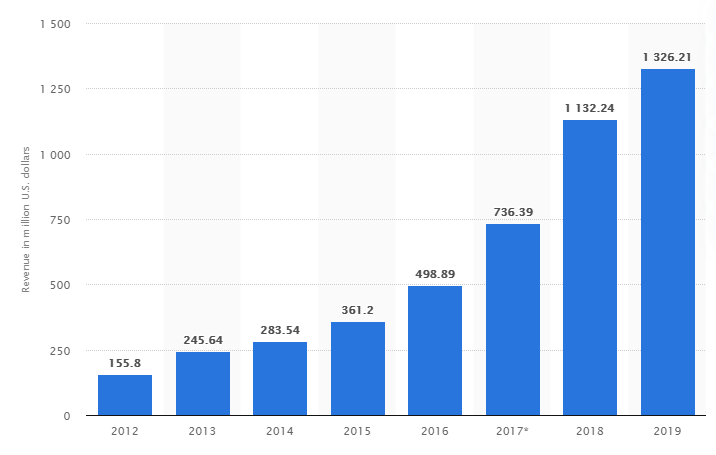 Here is an example from our own experience. We helped to develop 4TradesOnly a tradesmen website where employers (companies) can place jobs and find workers for building or repairing houses. Monetization is achieved through employers' paid subscription for ads posting. While there is still a free version, it has a limited number of ads and a smaller set of features. Professional ($15\month) and Team ($25\month) plans offer much more to its users.
Step 2: Create a List Features
Now we come to the technical part of the question of how to build a website like Angi or HomeAdvisor.
First of all, you need to determine the core and advanced features. To create a site like Angi or HomeAdvisor, you need three sections (or views): for Homeowners, for Tradesmen (Businesses), and for Admins. Let's review all these features.
Features for Homeowners
1. Search
Even before they create a profile on your website, homeowners need to get information to better understand if it is worth their precious time dealing with you. That is why when you are planning to create a website for finding tradesmen, you need to create a robust and swift search to show them that you have exactly what they want to find. You should provide your clients with the possibility to filter by type of service, area, rating, pro's name, price, etc. to simplify the search.
At Greenice, we use the most cutting-edge technology for search functionality to create a website for local tradesmen.
In NoCowboys, a tradesmen platform that we worked on, we made the automatic filter the default option for the search. Its optimal formula matches consumers to service professionals taking into account the proximity to the client, ratings of businesses, and recency of reviews.
Also, users can apply other searching parameters to search by category or different combinations of filters: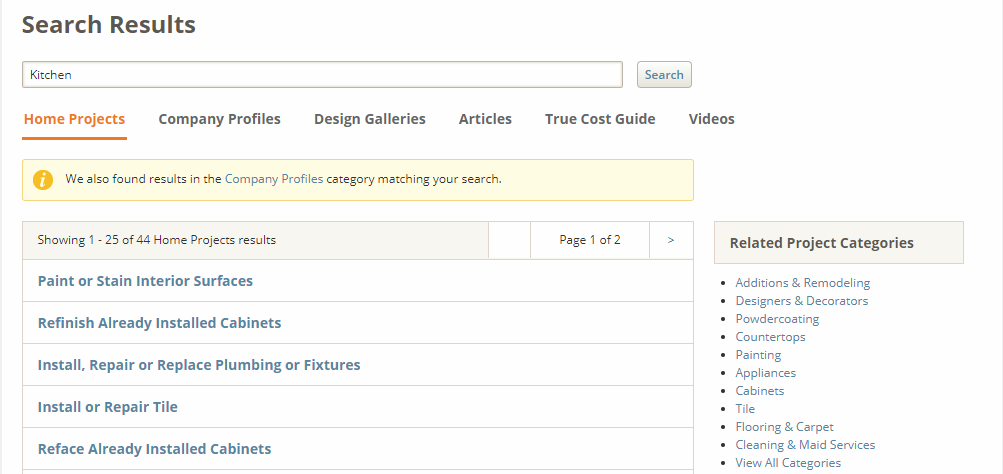 2. Matching
For a more precise search, you can equip the system with a matching algorithm that will use a combination of search attributes to narrow down the results list. Make it interactive and interesting as nobody likes to fill in long-listed forms. As the client filled the "Match" form, the contractor receives sufficient data to quote the potential project.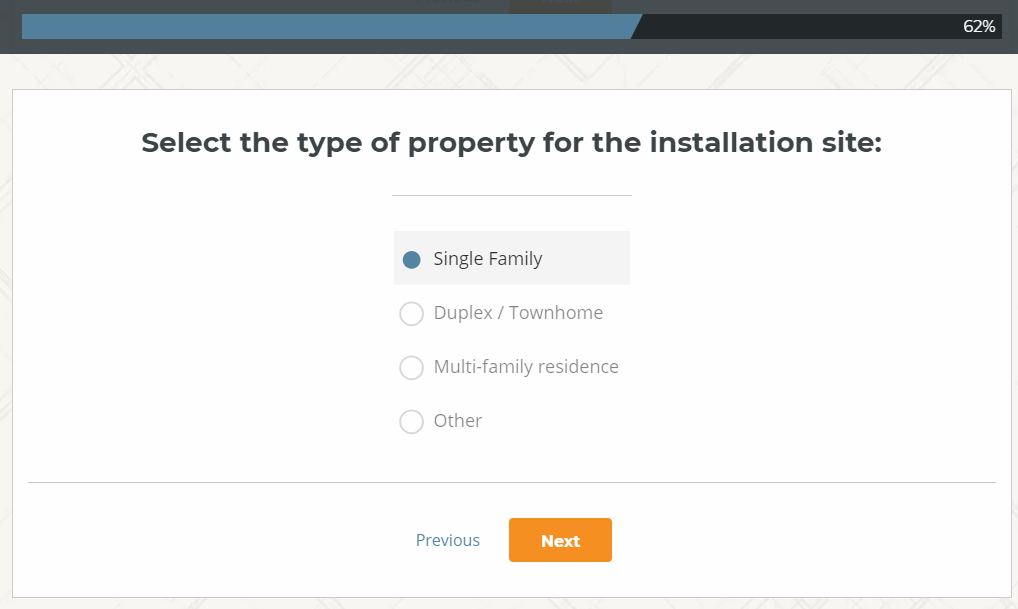 3. Pre-qualification
To reduce the number of calls from fake clients and competitors who just want to know tradesmen's prices, and thus save time and the nerve of specialists, websites like HomeAdvisor provide pre-qualification checks for clients. They are required to provide such preliminary information as a phone number, email, physical address, photos and sketches, description of the required job, and some other data. If the system cannot identify the client as reliable, it does not proceed with the request to the Pros.

4. In-app video messaging
With the COVID-19 outbreak, the home services market was at risk of huge losses. To save the business, in April 2020 HomeAdvisor released new features for contactless communication and payments. Once matched, a homeowner and tradesman can start a video chat to discuss the order details without personal contact.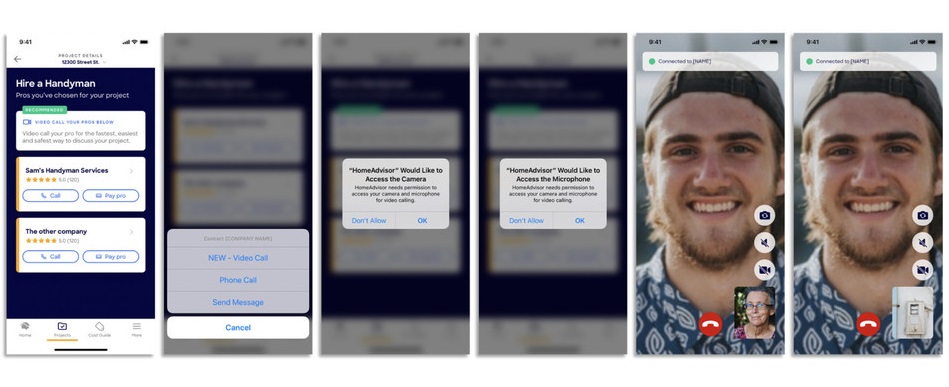 5. Client's Profile
After a user has successfully passed the pre-qualification process, the system automatically creates their Profile; where all contact information and requests for jobs are stored.
6. Booking and Payment
Some websites allow clients to only see the database of technicians and connect with them using their contact info. Other websites, like HomeAdvisor, allow booking professionals directly from the website. On receiving the request for an appointment, the pro can either confirm, cancel, or send back up to three options of available time slots to choose from.
One more useful option that you can reward your clients with is the Same Day Service through which homeowners can schedule an appointment for the same day without delay.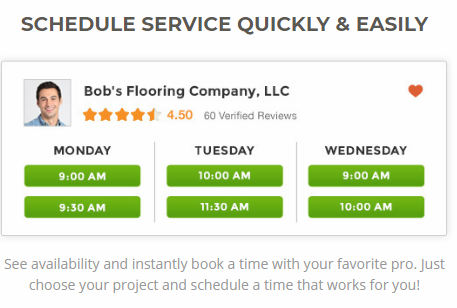 7. Contactless digital payment
According to 2019 HomeAdvisor Report, 60% of consumers pay for their home services with traditional ways like cash or check. In the realia of social-distanсing due to the COVID-19 pandemic, HomeAdvisor introduced a new feature for contactless transactions. At the same time, the platform now can regulate all the payments for the services.
They've also added a feature that helps homeowners tip any Pro after a job is complete.
8. Calculator
In most cases, the client's price expectation for home repair is far from reality, and the actual cost is two or more times more expensive. To reduce the shock, it is a good idea to provide the clients with an opportunity to calculate the costs in advance to prevent frustration.
For example, on HomeAdvisor you will find the feature True Cost Guide that allows viewing of the actual price for different regions. This feature is supported by a loan company Prosper that provides personal loans for home repairs. A very comfortable union of two services that perfectly complement each other.

9. Ratings and Reviews
Hardly anything can influence a buying decision as much as a positive review. That's why consumers should be able to select a technician by the ratings and reviews of other clients. A good reputation means traffic growth as reviews are indexed by Google and other search engines and attract more consumers to your site.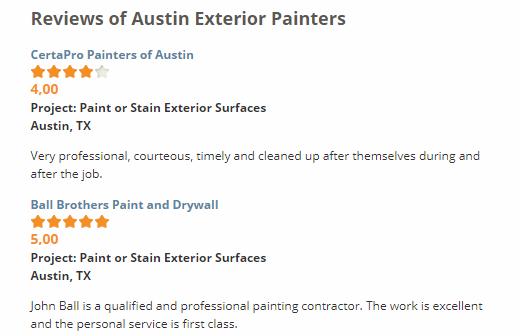 It is very important to ensure trustworthiness by moderating reviews to prevent fake, offensive, spam, or paid reviews.
For example, in NoCowboys, the system does not force people to register to write feedback. The only condition is to leave their email so that we can check if the review was written by a real person (not bots) as well as provide the reviewed company a chance to reply and connect with the consumer in case of a negative review to ask questions, or require the proof.
To prevent spam reviews we use a third-party service that scans the system for spam patterns to flag and delete fake reviews. Also, we have blacklists to filter bot emails, phone numbers, and content.

10. Inspiration Features
To warm up interest in your website and increase customer loyalty, you can add interactivity and gamification features that will involve and inspire the users' activity. For example, you can provide some creativity with an online design constructor or inspiration board for pinning favorite photos to better visualize future projects and the possibility of sharing this vision with contractors.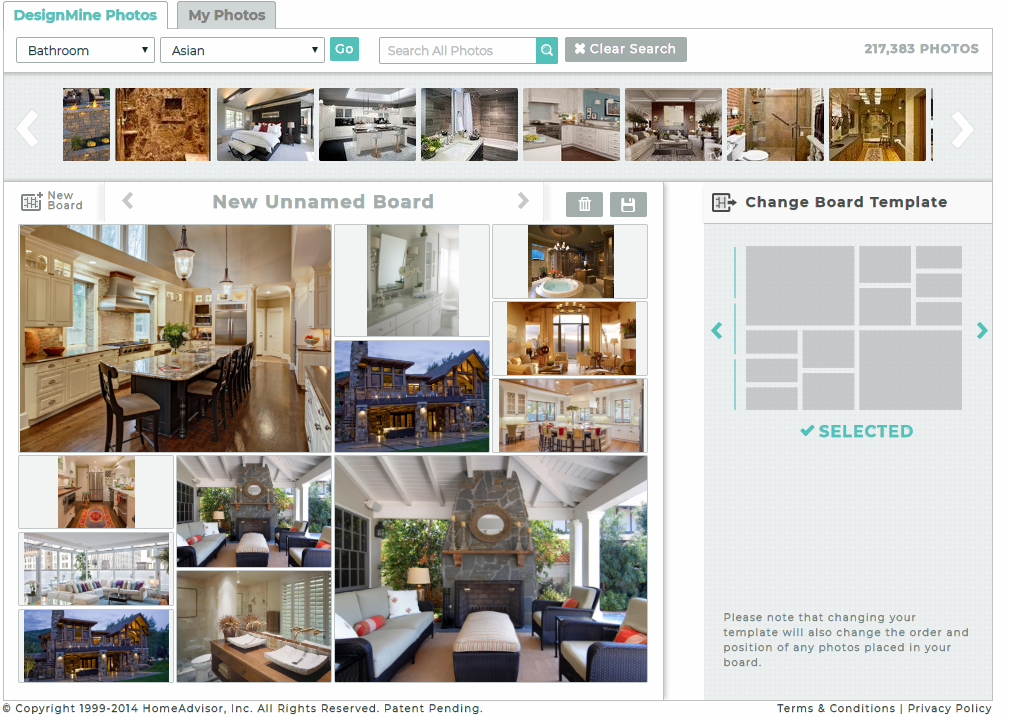 11. Rewards for Clients
You can increase the loyalty of your homeowners by rewarding them with cashback, discounts, badges, and other goodies for completing projects or writing reviews on HomeAdvisor specialists.
12. Blog
Entertain and educate your website guests with useful information on topics related to the services provided on your website. Good content increases the traffic on your website and uplifts your position in the search engines.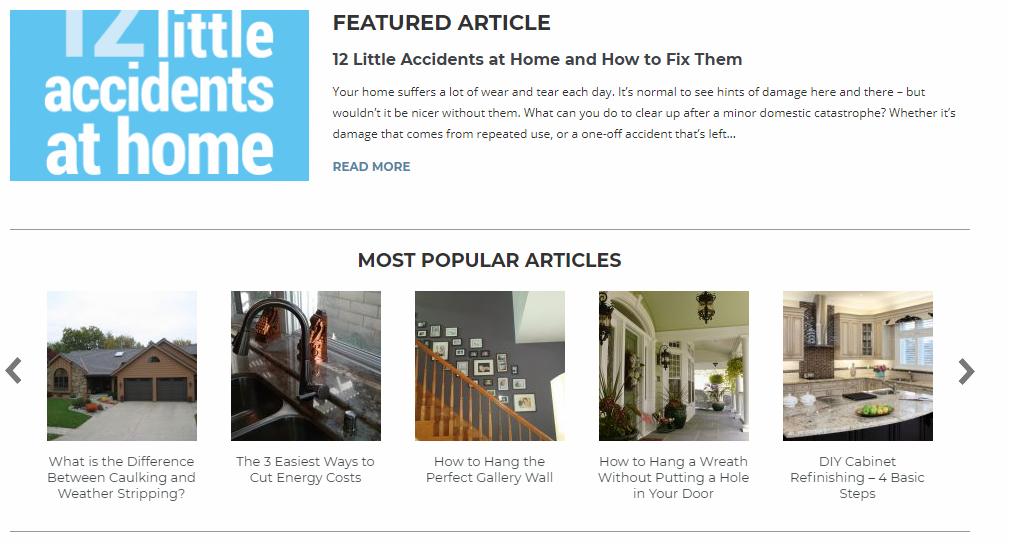 12. UI and UX
Tradesmen website design means a lot. It should be modern, user-friendly, and attractive. However, even more, important are the functionalities that underlay the stylish design. So think over design and functionalities in parallel to keep the balance between usable and beautiful.
Features for business
1. Tradesman Profile and Portfolio
When a new user wants to create a business profile, HomeAdvisor redirects them to the Pro directory dedicated to tradesmen. There, a user can complete a profile and add all the required information. For example, when creating a website like HomeAdvisor, in the profile section you may use a wizard to ask a business owner to complete their profile, step by step.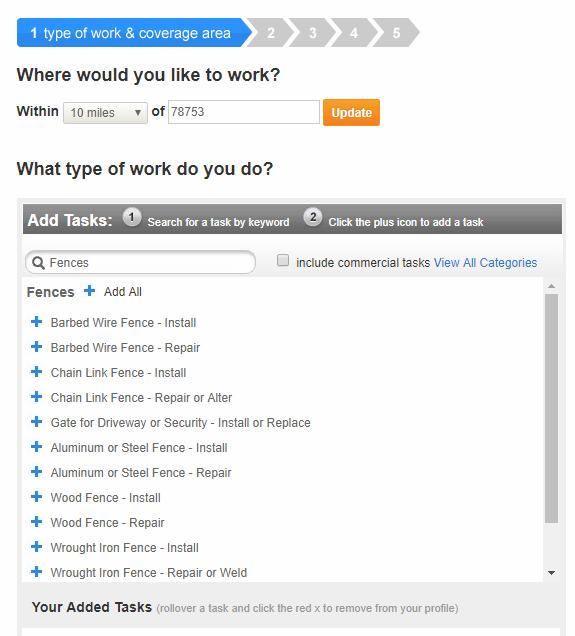 In NoCowboys, there are two types of accounts for businesses: registered and unregistered. Registered businesses (which means they're serious about their intentions and reputation) are paid by subscriptions. A subscription provides different possibilities to customize their profile with a logo, photos, Google Maps, etc.
To be able to apply for posted jobs, accounts need to be "customer-preferred"; i.e. have at least 10 reviews from clients, with the last review no older than 120 days, and an overall rating of more than 85%. Also, businesses may add badges to their account showing their belonging to trade associations.
As all information is added, the professional's profile will be displayed to homeowners like this: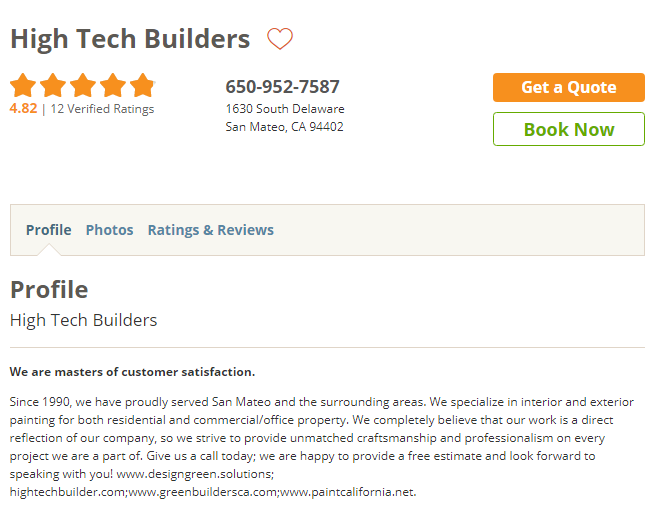 2. ID and Background Verification
To ensure the overall security of users, the tradesmen platform should provide a pre-check of companies that register to offer their services. The pre-check will help prevent fraud cases that can spoil the reputation of your platform in an instant. The easiest way to fulfill any kind of background check is to use third-party resources. The following types of checking can be done:
ID Verification: confirm specialists' identity.
Licensing and State Business Filings: tradesmen should provide the license that they are eligible to perform their services and their business in registration. This also can be used by the system to match their key specializations with the clients' requests.
Sex Offender and Criminal Records Search: as most of the services are provided at home it is extremely important to screen that tradesmen have not been prosecuted for any sexual offenses or other crimes using a national criminal database.
Legal Search for Civil Judgements: verify that a business owner has no previous bankruptcy filings, liens, and significant state-level civil legal judgments to escape fraud through your platform.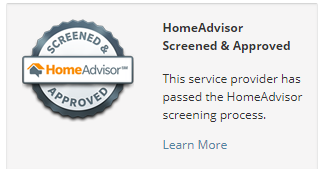 3. Rewards for Professionals
Motivate your registered Pros to enhance their services and their account and reward them with badges that will influence their reputation and rating.

4. Lead Center
It is not a secret that any tradesmen platform is a lead generation marketplace in its essence. So, tradesmen need the same tools as other salespeople. One of these tools is Pipeline, which allows you to see the stage of lead qualifying and view the revenues from any completed deal. Tradesmen can categorize and organize the leads, keep track of communications, manage appointments, and generate reports.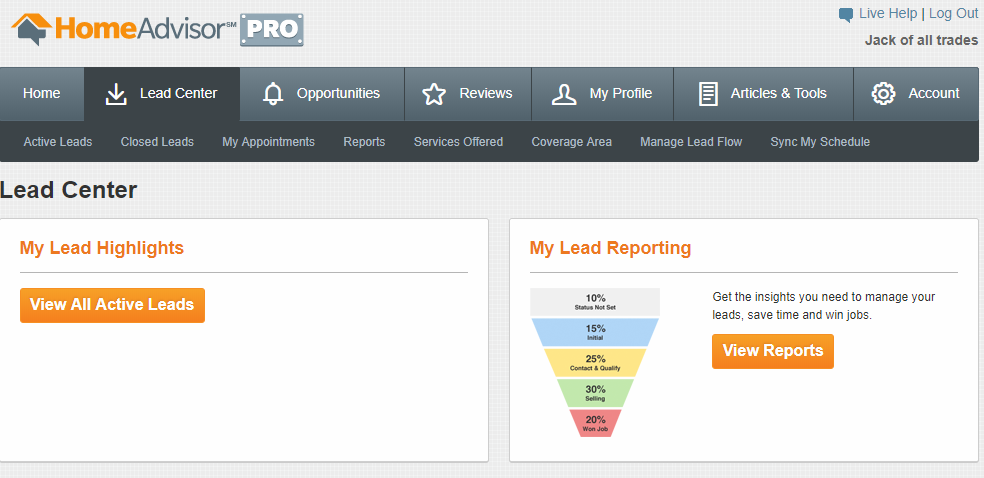 5. Mobile Field Service Application
Working most of the time in the "field", technicians often suffer from an absence of online communication that would notify them of a new, urgent, or canceled order, as well as show the optimal scheduling and routing. Luckily, all these and many other useful functions can be combined in a mobile application. The system may automatically re-address job requests and messages from the customers to the tradesman's mobile device and get a response back to the system.
Features for Admin
Besides the user functionalities, you need to look after how things are going from the side scenes. First, both professionals and consumers may need Admin support. Second, it is extremely vital to collect useful data to know your audience better, create invoices, upload content, and analyze reports.
To manage all interactions from the back office, you may use the following functionalities:
Customer Relationship Management: to manage users information - both consumers and businesses
Accounting and Invoicing: to track all transactions and create invoices
Automatic Emails: CMS for newsletters, confirmations, alerts
Content Management System: to create and manage content for your blog
Reports: overview and analyze your business by different measures and other features.
You may need several different roles of users like Super Admin, Sales, Support, Manager, and some others with different levels of access and responsibilities.
Step 3: Think over the Website Architecture
As you completed the list of desired features, you may start considering what goes into building a site like Angi or HomeAdvisor. Of course, as a website owner, you have no necessity to dig down too much into technical details. But still, some basic understanding of what is under the hood is useful.
Selecting technologies for the development of a site like Angi, rely on your technical team's experience. The choice of technologies depends on features, user loads, and expected tempos of scaling up in the future.
Talking about HomeAdvisor, its team says that when they were starting 15 years ago, they created a monolithic structure for everything. And it served well until the application began rapidly growing and reaching up to 50,000 "matching" requests per day. As the loads were increasing and new features were emerging, the app was getting more and more maze-like. To improve scalability and become more flexible, the HomeAdvisor tech team decided to decouple the functionalities into separate microservices. Thus, they created the following microservices, each responsible for exact features but still easily interacting with each other. For example:
Tasks: manages all tasks in the system on the fly
Service Professionals: deals with a specialist's profiles
Appointments: allows for finding and booking appointments
Accounts: manages consumer accounts
Login and authentication: keep and manage credentials
Notifications: sends out emails and other notifications to consumers and professionals.
In their case, the benefits of such an architectural solution are:
Less code and library dependencies for easier changes. You can make changes and updates for each microservice independently on the whole system
Easier and quicker regression testing in case of some changes without the necessity to test the whole system
Introduction of new technologies and updating of the architecture with fewer risks
Each developer can code their part of the application independently which allows for new developers to quickly enter the processes without a necessity to dig down into the labyrinths of a huge system.
But still, this example does not mean that using microservices is a silver bullet. The monolithic apps are often an ideal choice for startups when there are not many features. It is more comfortable to keep everything in one codebase. Thus, each project should be regarded individually to understand its necessities.
How Much Does It Cost to Build a Website like Angi or HomeAdvisor
Let's form the list of a must features for the minimal viable product (MVP):
Consumer
Professional
Admin

User Profile
Search
Pre-qualification (verification of phone, email, zip code)
Booking/Scheduling
Online Payments
Reviews and Ratings


User Profile
ID verification (check with criminal DB, check of license)
Badges

Roles
CRM
CMS
Newsletters Management
The custom platform with a basic set of features (enough to be launched and start attracting your first users) without some advanced features may be developed in 3-5 months. Based on our rate, it may cost $30,000-50,000. This cost includes the work of the team consisting of 2 or 3 developers, a team lead, a project manager, a designer, and a QA tester. Starting with MVP, you can quickly deliver your platform to the market and verify its viability, and after that gradually enhance it with more features.
How to Apply This to Your Business
So, do you have in mind an idea to make a website like HomeAdvisor?
Sounds great! The intention is halfway to success!
All you need for now is to collect the requirements of a minimal viable product and then add details that will make your service usable, comfortable, and competitive. Hopefully, the 4-step guide has clarified the basic structure of such systems.
At Greenice, our Business Analysts and Developers will take care of analyzing your project requirements and choosing the best architecture and technology stack.
We will create or renovate an already existing tradesmen website using the most cutting-edge technologies and our more than 10-years of experience! Let's make an amazing tradesmen marketplace together.


To continue a discussion, please contact us and we'll be glad to provide an estimate for your project.
Get a Free Quote
---
Author: Anna Klimenko is a market researcher and author at Greenice with multifaceted knowledge about different types of business and technical solutions. Anna's experience in technical writing and product management allows her to understand web development processes and enables her to translate technical concepts into plain language to help entrepreneurs make informed decisions.
Co-author: Sergii Opanasenko, Co-Founder of Greenice. Together with his business partner, he oversees agency operations and cares for the wellbeing of the team. A former programmer, he is known for his critical thinking and problem-solving skills, as well as a passion for technology. Outside of work, he is also a loving husband and father.