"Good ideas can come from anywhere: 92% of the creators of the best creative solutions come from different countries than the country from which the brief originates." - eYeka State of Crowdsourcing Report.
Some challenges just need a collective mind, in order to solve them, and some tasks need to be delegated to someone who has better competencies in the specific area. Some projects are better for brainstorming across as many people as possible, too.
It's no wonder that, with the development of the internet, it has become inevitable that people have started to delegate jobs to others via specialized platforms. How to build a crowdsourcing website? Let's find out!
Where does Crowdsourcing stem from?
In 2006, Jeff Howe, a journalist who first introduced and explained the term of crowdsourcing, described this notion as "the act of taking a job traditionally performed by a designated agent (usually an employee) and outsourcing it to an undefined, generally large group of people in the form of an open call."
Crowdsourcing happens when:
An organization or individual has a task or challenge to be performed
An online community is voluntarily engaged in performing
Both parties receive a mutual benefit.
As a rule, organizations decide to address their tasks in the crowd for reasons of saving time and money while obtaining access to a great pool of talent and ideas.
From the crowd side, the interest in participation may be stimulated by a desire to earn money, gain international experience, challenge oneself, win a competition, enlarge a portfolio, gain entry-level experience, etc.
To connect businesses and creators, there should be a technical platform with specific features, activation, support of participants, and effective security measures (to protect intellectual property, personal data, communications, and financial transactions) in place. So there should be those who develop a crowdsourcing platform for everyone's convenience.
Types of Crowdsourcing Platforms
Crowdsourcing website development will differ depending on the type of platform.
Based on some great categorizations from Jeff Howe, Ross Dawson, and other researchers, the following types of platforms can be defined:
| | | |
| --- | --- | --- |
| Category | Description | Example |
| Creative competition | Getting a task done through competition around a creative community. | Arcbazar, DesignCrowd, 99designs |
| Idea generation | Brainstorming ideas for organizational or individual challenges, to improve services or products. | Quirky, Ideas.Lego, Threadless |
| Innovation prizes | Competitions at various levels including government, humanity, science, and charity challenges. | X-prize, Innocentive, Challenge |
| Content markets | Platforms where people can submit their content (photos, illustrations, handmade items, etc.) for purchase or free use. | Shutterstock, Red Bubble, iStockphoto, Wikipedia |
| Crowd voting | Asking for a collective opinion from the crowd on a specific decision; for example, on producing a product. | Catalyst-Activewear, Jeetly, Starbucks |
| Human intelligence tasking | Hiring a temporary workforce for an on-demand piece of a human intelligence job outside of your organization. | Topcoder, Kaggle, Amazon Mturk, Clickworker |
Oftentimes, crowdsourcing is confused with crowdfunding. However, crowdfunding is considered one type of crowdsourcing and aimed to attract money for a project rather than ideas or specialists.
Though the business models and features are quite similar, there can also be some peculiarities. Let's stick to this classification when describing the distinctions that will help you build your own crowdsourcing platform of the appropriate type.
How to create a Crowdsourcing platform
The general scope of features to make a crowdsourcing website includes:
Feature

Description

Business/client/seeker profile

adding a project goal description

uploading photos, videos, and additional documents

setting the project time frames and awarding a prize

Worker/contributor/solver profile

bio

portfolio of works

feedbacks from previous clients

submitting solutions with sketches, photos, and other materials on the contest page

Integration with payment methods

The client should be able to transfer money to the platform while the winner-participant should have the opportunity to withdraw the prize. We can switch a secure and reliable payment gateway to your platform

List of challenges

Every registered user should be able to view and participate in submitted challenges.

Integration with social media

single sign-on

sharing challenges and solution links via social media to attract supporters

User profile verification

Fraud detection and fake profile identification.

Dashboard

user activities

earnings

number of submissions

total rating among others

geographical data of participant locations, etc.
What's next you should know to start your own crowdsourcing site? Business models!
1. Creative Competition
As is clear from the name of this category, the business model is based on competition. This kind of platform provides a great starting point for students and graduates who need experience and to build a portfolio to show future employers.
Business model A company that has a challenge registers on the platform and sets the goal and monetary prize for the winner. The registered participants should submit their solutions in the given timeframes. Once a deadline is met, an initiator of the competition selects the winner or winners.
Instead of paying $3,000-$4,000 for a project, the client can get the same job done for $600-$700 and save time searching for the right employee.
For the participant, it is a perfect way to get a gig and earn some money working from home.
The platform usually takes a commission out of the prize sum for hosting services for all participants.
The most popular spheres for a contest crowdsourcing site are graphic design, home design and architecture, video creation, and other creative tasks.
Arcbazar
A good example of a creative competition platform is our client, Arcbazar. This initiative connects people who need an architect or interior designer for their homes, linking them to professionals across the world who are ready to provide their services.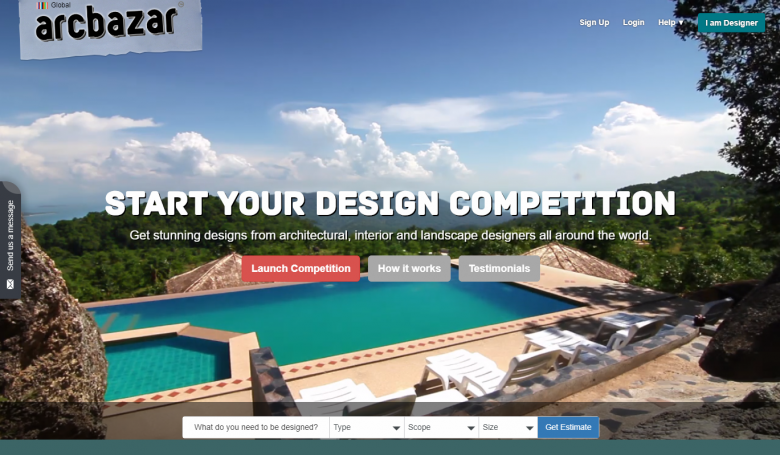 Besides its general functionalities, the design for the Arcbazar crowdsourcing platform has several attractive peculiarities that make it unique.
When initiating a competition, the client can add 'Links of Inspiration' and 'Pictures of Inspiration' to get a hint on what she would like to see in the end result.

A client can also invite

particular

designers that he or she likes from the platform database, taking into account their rating and portfolio. They can also send a link for the competition to designers outside of the platform using a special form.

Competitors can communicate with the client by posting their questions on the common 'Wall.' To provide anonymity and prevent any cheating or favoritism, all participants receive a code name.
To help the client determine the award sum, we built a calculator into the software that takes different parameters such as project type, scope, and size to calculate and suggest an optimal amount.

The platform is used globally and is localized for 10 languages and supports 13 currencies. With each competition, the platform provides analytics to show where the designers are from.
In addition to initiating a competition, Arcbazar provides a marketplace where clients can buy ready-made projects that designers leave behind after they have submitted an entry into the competition.
Submitting their solutions, the designers can tag their decor elements with links to shops where items can be purchased.
In 2010, when it was created, the platform became an unprecedented business model among crowdsourcing for the architecture industry, and it continues to make profits and evolve today. More than 15,000 designers are registered on the platform, and more than 1,500 projects have been successfully completed since its launch.
In 2016, Arcbazar headlined the contest for best architectural design for Obama's Presidential Library in Chicago.
See the complete case study about how we developed Arcbazar, world's first crowdsourcing marketplace for architects and designers.
2. Idea generation
Creativity also has its limits and always needs to take inspiration from outside. Every entrepreneur comes to the end of his or her own ideation, sooner or later. This is where idea-generation crowdsourcing platforms can help.
This type of platform also deals with competitions, but the difference between this and the previous category is that the purpose of the contests is usually to enhance a product, service or business, or find inspiration for new ideas to push them into production. The aim of such platforms is to democratize the invention process and support innovation. Anyone (a housewife, school teacher, or student) can have brilliant ideas that are useful to many, and having a chance to bring them to life is a great benefit for both the inventor and the producer.
Business model The client receives an abundance of ideas from a pool outside of their company. Without additional marketing research and 'guesstimates' on which product to launch, the company can ask their audience about what they would buy. The company literally converts its customers into active contributors for product creation. For the participants, it is also an opportunity to win a prize, money, and/or a percentage from purchases, and feel a stronger involvement with their favorite brand.


Quirky
To create a crowdsourcing website of their type first look at competitors. For example, Quirky. They provide Anyone can participate in a submitted challenge or start their own project. Quirky juries study the solutions and a winner gets to go to production. The website is integrated with a shop where the completed inventions are sold and the inventor gets the royalties.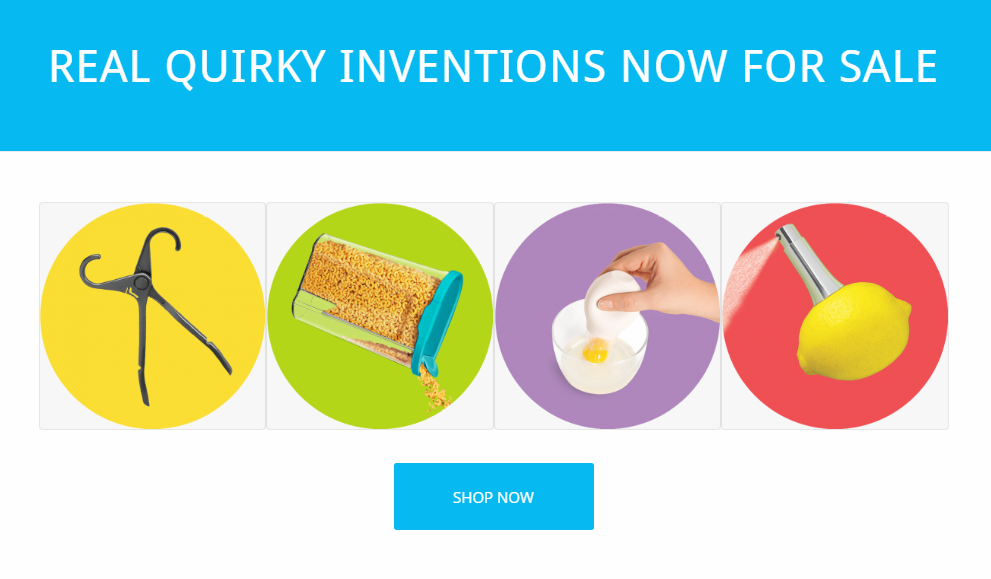 Ideas.Lego
Another representative of this group is Ideas.Lego. Followed by almost one million members eager to contribute to the favorite brand, Lego receives endless inspiration directly from those who use their products. Anyone can propose a project to Lego and get it produced if the public approves it. People who are registered on the platform can support each other's projects with comments and likes to push desired sets and ideas closer to victory.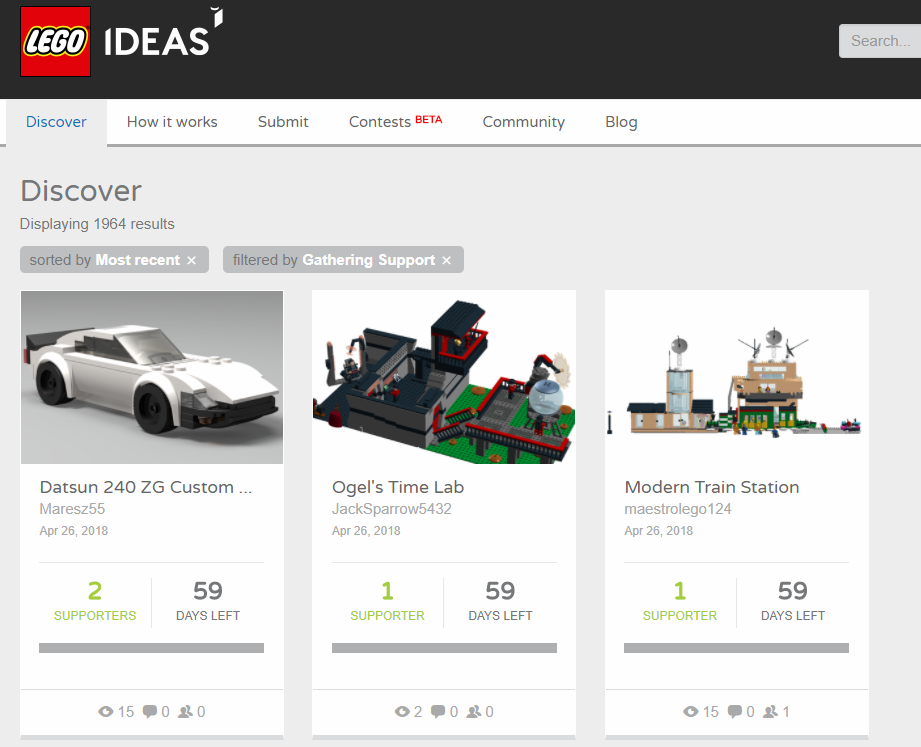 3. Innovation Prizes
Not only do businesses need collective opinions and ideas, but research centers, government, and other nonprofit organizations could use this type of approach. The questions that may influence the whole of humanity should be discussed together. Fighting diseases and environmental problems, seeking new methods for reusing materials, exploring the Universe, inventing new methods for cybersecurity and AI implementation, and many other global issues could be positively affected by this collaboration.
Business model A platform is usually a mediator between 'seekers' who post the challenges and 'solvers' who propose the solutions. The average award amount for a challenge ranges from several thousand to several million dollars. Building a crowdsourcing platform for innovations, choose a commission-based business model. The platform may take the fee for posting a challenge giving the seeker access to the pool of registered users. Most of the 'solvers' usually possess no less than a Ph.D. And the platform fee is usually quite high.
InnoCentive
InnoCentive ( acquired by Wazoku Crowd) is one of the most recognized platforms in innovation prize crowdsourcing. There are several categories of challenges depending on expertise domain, size, and type. Important features for the platform are:
To find the necessary challenge quickly, the platform provides a robust search function with filters.
The platform provides users with useful resources like webinars, case studies, and whitepapers.
A lot of attention is paid to the security of confidential information, as all innovative ideas submitted to the platform are priceless intellectual property.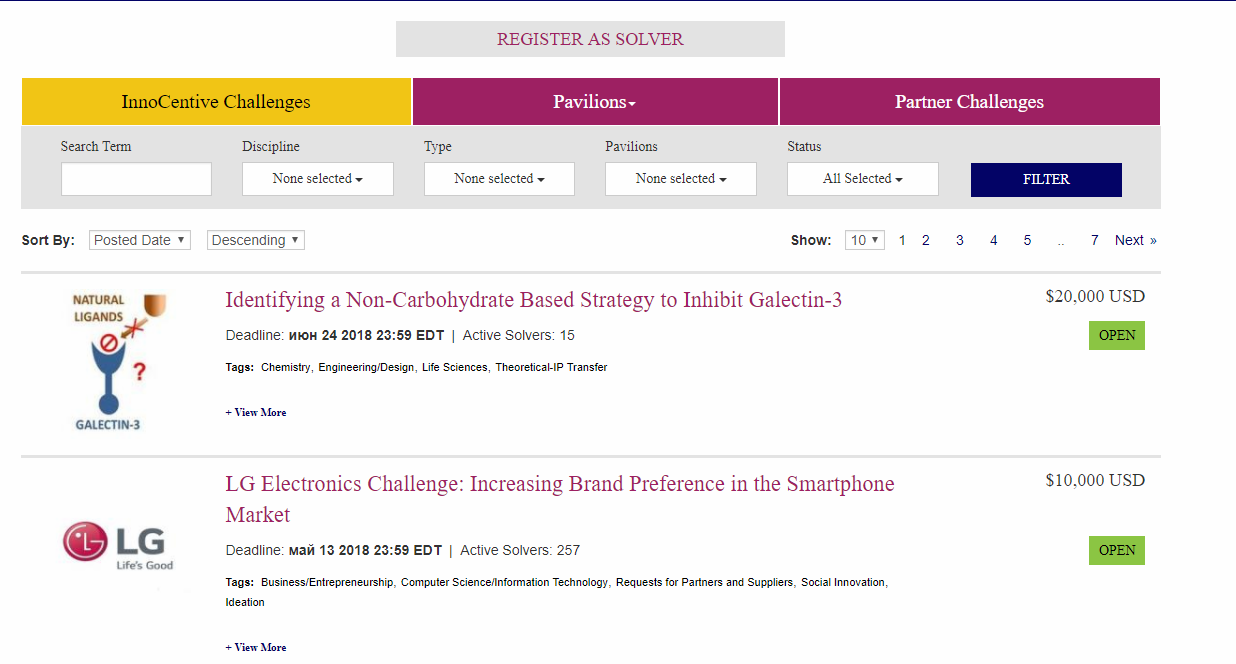 4. Content markets
Crowdsourcing is not only about solving business or scientific challenges, but also about sharing content like photos, illustrations, text, templates, etc. If you need a photo for your website or article, there is no need to hire a photographer, rent a studio, or pay for models unless you need some specific content. The crowd is expected to provide content that can be used straight away or with minimal adjustments and reused for many projects.
Business model For $1-$2, anyone can purchase a necessary photo or other content on-demand or by subscription from stock, to use it legally for one's own purposes. Once the content is submitted, contributors receive a royalty from each purchase. The platform then withdraws the commission from purchases and sells the subscriptions.


The Content Market
For one of our clients, we developed a content website where users could discover original pre-written texts or post their own for sale. The content is aggregated from thousands of sources around the world.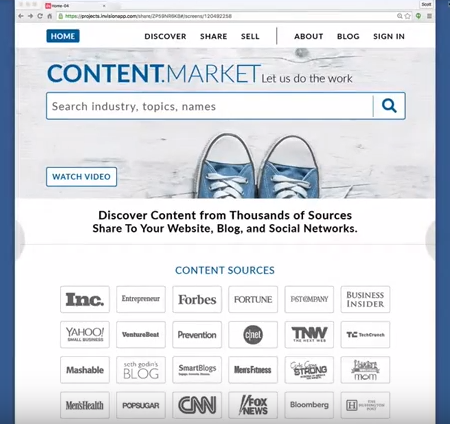 Users can purchase articles and share them on their websites, blogs, or social media. For writers, there is an option to add their own content to the platform. All the content is tagged by author, industry, keywords.
The purchased content can be edited right there on the site, which is very comfortable, and posted (or scheduled to be posted later) to the target resource.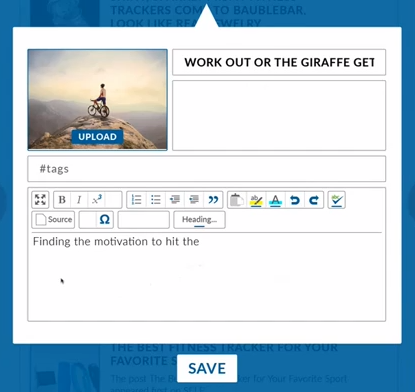 iStockphoto
iStockphoto is the platform for crowdsourcing photos, illustrations, video, and audio content.
For such websites, the search is one of the most important features, which is why all content should be accurately tagged and categorized. The system helps customers find exactly what they like, by enabling them to search by keywords, similar images, or by an uploaded image. Most of the platforms require successful completion of a registration exam, in order to ensure they admit only quality content.
Additional features:
Possibility to purchase and download content
Sophisticated search functionality across all content
Similar content display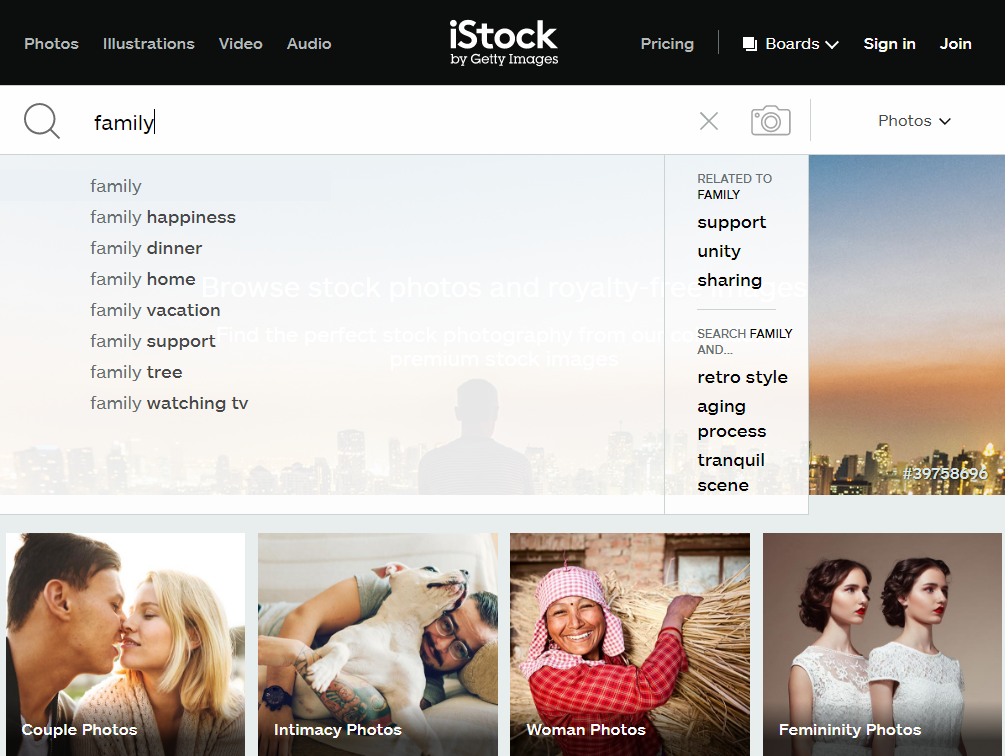 5. Crowd Voting Platform
Crowdsourcing has become a useful instrument for learning audience preferences and predicting demands. This is important for businesses that depend on the renovation or enhancement of their products like fashion brands, food producers, or restaurants. How can they predict what will be favorably accepted by the public next season, and what amounts of products they should have in stock? What if businesses could just ask their customers directly about their expectations?
You can make a crowdsourcing website by selecting from many options ranging from simple survey forms to interactive applications.
Starbucks
For all coffee-lovers, Starbucks provides a simple fill-in form where anyone can suggest a new idea, enhancement of an existing service, or request to bring back a product.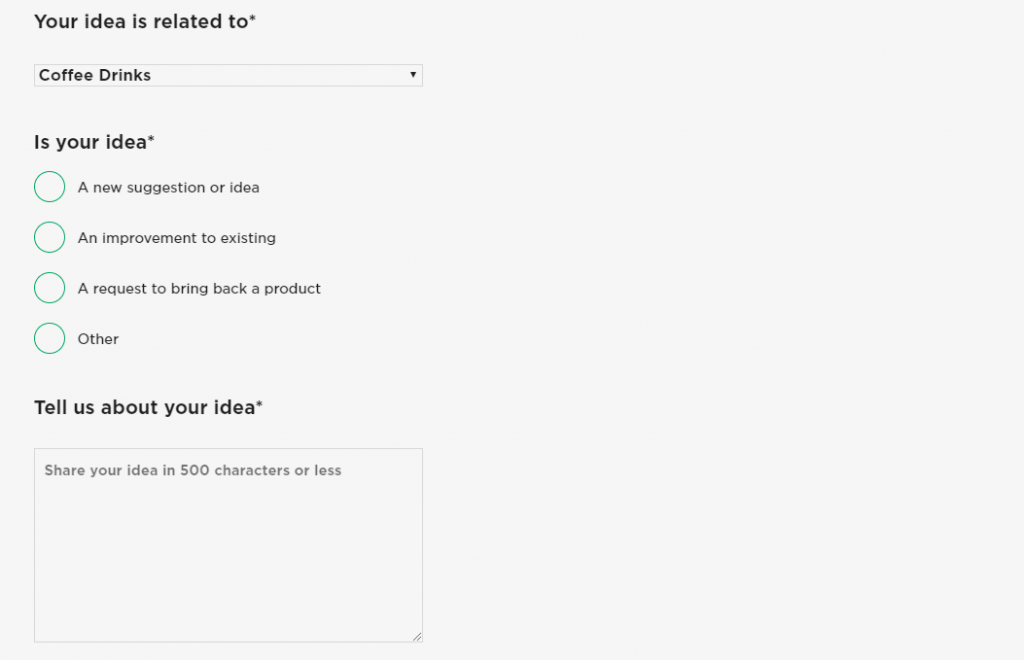 Catalyst-Activewear
To become closer to their customers, Catalyst Activewear, a startup producer of yoga wear, created an Open Studio app for interactively surveying their audience. They implemented an intuitively simple Tinder-like interface to allow customers to vote on which styles, colors, and patterns they would like to see in a new collection, before deciding on the final scope of what will be produced. The 3D-visualisation adds interactivity to the process, turning it into a game.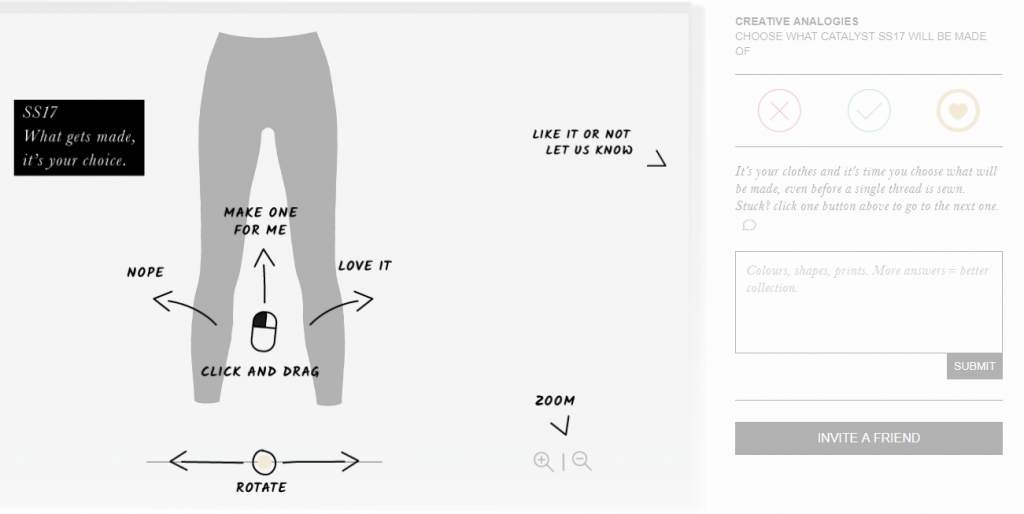 6. Human Intelligence Tasking (HIT)
Businesses often need some microtasks completed. Such tasks require human intelligence and cannot be solved by computers, yet can be easily delegated with crowdsourcing. These can be jobs such as data categorization, metadata tagging, character recognition, voice-to-text transformation, data entry, email harvesting, sentiment analysis, ad placement on videos, or surveys.
Business model Businesses split big tasks into microtasks and submit these to the HIT platform to get them performed by users from all over the world at a low cost - starting at as low as $0.01. At the same time, the gross revenue of platforms as Amazon MTurk and CrowdFlower (that get a fee of 10-20% per task) estimates up to $120 million annually.
Amazon Mechanical Turk
Amazon Mechanical Turk (AMT) is one of the most recognized marketplaces among HITs. To ensure that workers are reliable enough to perform the tasks they apply for, AMT qualifies the users, calculating the scores of each of them (like the number of timely submitted and approved tasks to the total number of HITs).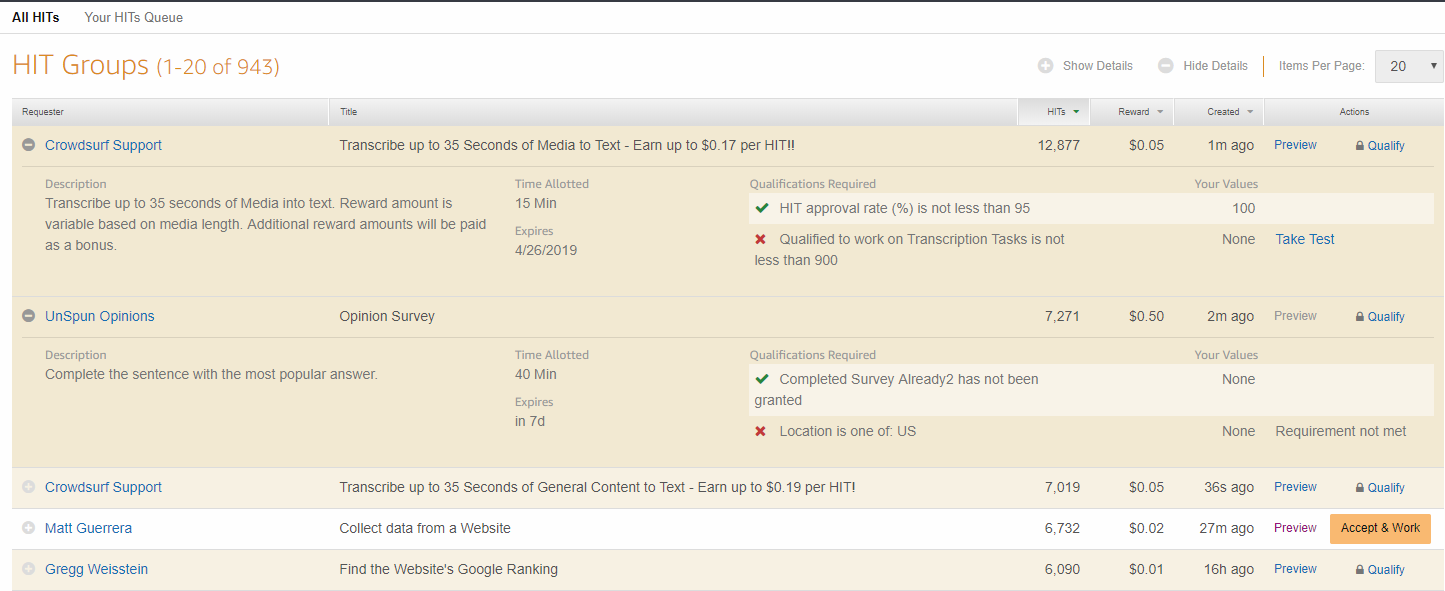 How to Apply This to Your Business
Everything from writing an essay to designing a house can be delegated to crowdsourcing, which allows entrepreneurs and startups to get the task done quickly and at a low to zero cost.
Such giants as Coca-Cola, Unilever, Lego, Nestle, NASA, LG, etc. use crowd power to generate "outside-in" ideas, collect customer opinions, find talent, and get microtasks done.
Running a crowdsourcing platform can be really profitable. Depending on your involvement, this can be a stand-alone crowdsourcing platform that will connect clients with workers or a part of your existing website to address the exact challenges of your business with the collective mind.
Building a crowdsourcing platform requires special care and focus on the confidentiality of transferred data, as the ideas discussed on these types of websites deal with intellectual property. Custom development allows for building any kind of white label crowdsourcing platforms with any scope of features, that are highly scalable and firmly secured.
Rate this article!
You should be
logged in
to be able to rate articles