Lead generation, customer profiling, price optimization - these are just a few examples of what you can do with a help of web scraping.
The idea is not new and I bet you have already heard about web scraping, web harvesting, or data extraction. In simple words, web scraping is the process of gathering data by a computer program or bot that reads the HTML code from web pages, looking for specific data, taking these data, and structuring them in your database for further analysis and usage.
There are a number of ways to use web scraping in your business. We'll show you the most popular practical applications and illustrate them with examples. And in the end, you'll find a couple of important legal aspects that you need to take into consideration if you want to build your own web scraper.
Advantages of web scraping for your business
1. Easy Lead Generation
One of the major aspects of business success is the ability to generate more leads. Leads can be either direct customers or influencers who will help you represent your brand. You can search for leads by yourself, looking through websites and social media. But just imagine how much time and effort it will take if you do it manually! So it is better to delegate it to machines and focus on strategic tasks.
Web scraping is the cutting-edge technology that is aimed to gather your leads' contact information from millions of web pages within the shortest time.
You need to identify the valuable attributes for a relevant search like age, education, job position, geolocation, etc.
Once you have set attributes of your target, you can scrape among websites, publications, Facebook, and professional social media (like LinkedIn). The program will collect the contact info and save it in your database, CSV files, or CRM where it can be accessed by your managers and sales representatives.
Having a database of email addresses of your target audience, you can send out information, newsletters, invitations for an event or advertisement campaigns in bulk. But beware of being too spammy! Now that you have your leads, it is only up to you to convert them into clients.
KOL App
For our clients, we created a tool for identifying and collecting key opinion leaders in medicine. This web scraping tool collects relevant information from reputable open-source medical portals.
Basing on more than 50 million scrapped records, we created the CRM for data management, import, and analysis.
For example, let's say a pharmaceutical company needs to promote a new drug. Knowing that people, as a rule, but what is prescribed by the doctors, they need to find the contacts of all physicians whose specialization meets their requirements to promote through them. Instead of searching manually, it is easier to use web scraping that precisely selects the needed experts by more than 30 criteria.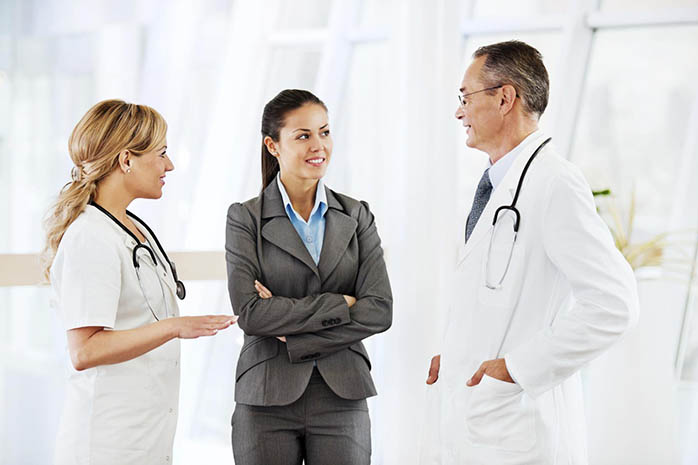 Parser for IT Sales Department
At Greenice, we also are hunting for leads (what did you think?). Thus, for our inner Sales Department, we developed a parsing app that automatically retrieves relevant information on potential projects from open sources as soon as those jobs are posted. This app allows the automation of a considerable part of mundane work for our sales managers.
The app is automatically updated when necessary information appears on the web. Our sales managers get notifications sent by the parser app to the corporate email as soon as relevant information is posted.
This is one more example of how web scraping boosts small business revenues.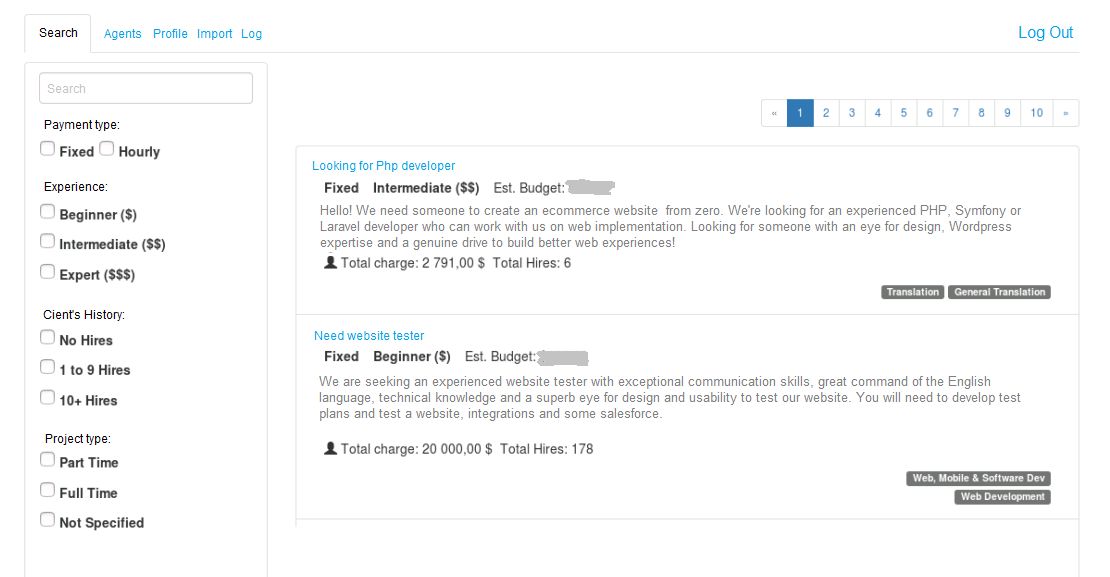 2. Understanding Your Customer
"It's never been easier to launch your own online store, find a product to sell, or start an advertising campaign. In the near future, we'll see even more aspiring entrepreneurs breaking through into the world of e-commerce, who may not have had the means to do so previously." — Tomas Slimas - Co-founder and Chief Marketing Officer, Oberlo
In spite of easy entry into the market, the competition among retailers became even tougher, and it is hard for newcomers to make headway. To build the right marketing strategy, you need to study both your competitors and customers.
You can scrap prices, customer behavior, reviews on products, price limits, trends, and demands. This information will give you the chance to know how to improve your service and products.
Web scraping can streamline this process, providing you with always up-to-date information for analysis:
Get a better understanding of your audience's demands and find some specific customers' needs to make exclusive propositions.
Analyze reviews and feedbacks for the goods and services of your competitors to make improvements to your own product.
Make a predictive analysis of trends, plan future strategies, and timely change the focus.
Here are some examples of how businesses use web scraping.
Fashion brand ZARA used web scraping for analysis of the changing customer demands daily and quicker understanding of upcoming trends. Bloomberg concludes in their article that this allowed the company to review its production process and come to a shorter cycle - from months to weeks - leaving its competitors in fashion retail behind.
Or here is how TopShop online shopping website tries to attract clients: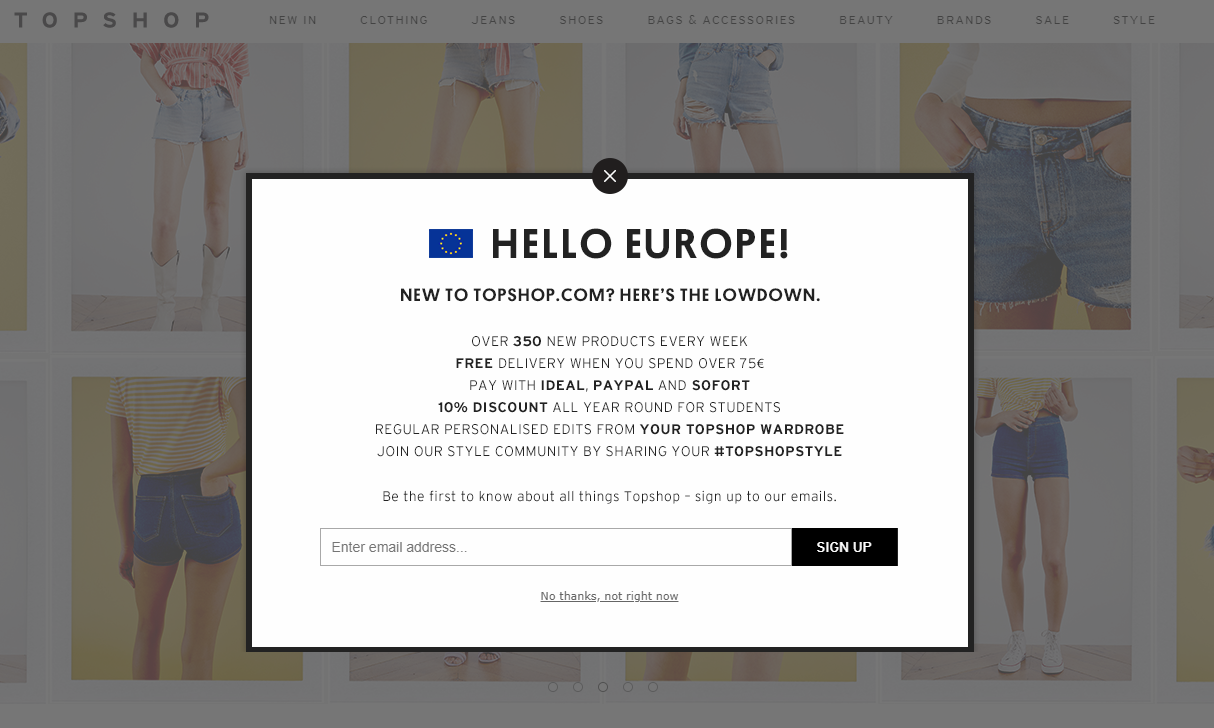 3. Price Optimization
Usually, the biggest challenge for a small business is how to increase the prices without losing clients. However, without raising prices, it will be impossible to get more profit.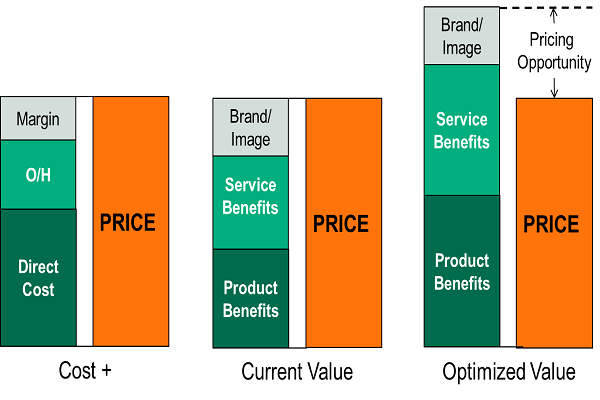 This is where you can use web scraping to increase profit:
keep you informed of any competitors' price changes to quickly react and optimize your prices.
track the success of promotions and campaigns made by your competitors to know what works best.
How to make use of this? First. Stop blindly adjusting the prices to the market level. Having information about your customers' and competitors' behavior, you can change pricing wisely. Second. Analyze the received data and find something that your competitors are missing. Third. Create a better offer for your customers than your competitors. Improve your product, user experience, delivery service, or payment methods. Whatever can bring additional value to the customer. And in this case, the bigger price will look more grounded.
4. Cooperating with Reliable Partners
Any business partnership is based on trust. But how do you find these trustworthy relationships? And here again, the benefits of web scraping for the business can be obscure. Web harvesting can retrieve information about criminal records, education, resume discrepancies, recommendations, and reputation rating. Thus, you can check your business partners, contractors, and employees.
At Greenice, we can build an application on a web scraping business model that can make such checks and be a part of your company ERP for you.
When evaluating the trustworthiness of potential business partners, there are several tools available that can provide valuable insights. Platforms like Fyple.com and Ebusinesspages.com offer user-generated reviews and ratings, allowing you to gauge the reputation and credibility of a business. These websites provide a platform for customers to share their experiences, giving you an indication of the reliability and trustworthiness of a potential partner. Additionally, there are other similar platforms and review aggregators that can provide further information and feedback to help you make informed decisions about your business partnerships.
[Updated]: The legal Question
Though using web scraping to collect the publically available data from other resources looks alluring, it may raise reasonable hesitation on the legitimacy of this method.
There is no juridical prohibition on data scraping or data crawling. But to mitigate risks, you still need to take into account the type of scrapped data and terms of use applied by the resource hosting this data.
The scope of the following rules will help you to make fair use of web scraping:
Be careful if you collect personal data of EU citizens like name, contacts, religion, ethnicity, and other sensitive information. Storing and processing this data without the user's consent is restricted by GDRP which came into effect 25 May 2018. The fines may reach up to 20 million euros in case of data leakage.
Almost all websites have Terms of Use (long documents never read by anyone) and some of them may contain prohibition for any computer data harvesting. Such terms of use are even more weighty arguments in the court than state law. So, checking the terms may be not a bad idea.
If possible, try to discuss it directly with the website administrator that you would like to scrap their data. Don't wait for a claim from a source website as it was in the case of American Airlines and FareChase. At the end of the lawsuit and temporary injunction on data scraping parties finally came to an agreement of a partnership
Do not overuse your bots. Massive data scraping from one resource can drastically decrease the source website speed and put at risk security. Such practice is not welcomed and can lead to problems with the law. Thus, eBay claimed that Bidder's Edge, Inc. robots were accessing eBay's site approximately 100,000 times a day taking up to 1.5% of their traffic and affecting the servers' performance.
Being respectful of laws and individual companies' terms of use will save you from a negative experience and unnecessary costs.
So here is How Web Scraping Can Save Your Business
Whether you are a new startup with an ingenious idea or an existing business that needs to level up its sales, we are here to help you. Don't underestimate the power of technologies.
Contemporary methods of routine job automation and data analysis like Web Scraping and Artificial Intelligence can save you time and effort for searching for necessary information. Instead of all this routine, you will be able to direct your energy to business development tasks.
Web scraping can be used in any sphere of business: e-commerce, education, healthcare, real estate, research, marketing, etc.
You can build an application that will provide service based on web harvesting like projects that we described above. Web scraping for small businesses allows them to succeed by:
generating new leads
finding new ways to step forward among competitors
increasing your profit
finding reliable partners
Let's discuss how to implement web scraping for the benefit of your business!
Need a web scraper for your business? Find out how much it will cost to develop it!
Contact Us
Rate this article!
You should be
logged in
to be able to rate articles