Now is a great time to enter the market. According to the UNWTO survey, 83% of industry experts say that 2022 has great prospects for tourism and traveling. People have been putting off their travel plans for too long. You can take advantage of this surge in post-pandemic demand!
Do you have an idea for a travel app, but are unsure of how to approach the development process?
In this article, we'll discuss the main points involved in creating a travel website, including existing business models, inventory sourcing, and development options.
Let's start with what is going on in the market.
Covid-19 and travel
The global pandemic and lockdown heavily impacted the travel industry in general:
These are just a few examples of how much the market has suffered during the pandemic. But luckily, this is not the end of the story.
The spring of 2022 showed the long-awaited bounce back from the crisis.
Despite serious stress from the pandemic, most travel companies are still in business. You can join the industry, but what type of travel app should you create?
Types of travel apps
Let's divide travel apps into two groups based on their purpose: guide apps and booking apps.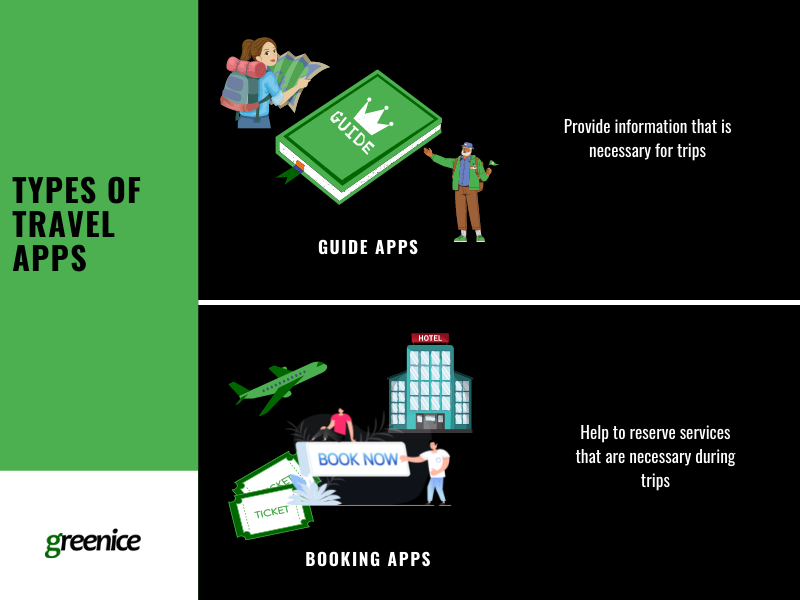 Guide apps - Apps that provide essential information for travel. Such apps can help you choose sightseeing places, plan a travel itinerary, build travel routes, show ratings and reviews, share useful facts on countries, or even show you the nearest public restroom. Guide apps are pocket assistants for every aspect of travel, here are some examples:
travel planning app - TripIt creates docs with organized information about the trip. Another example is HitPause, one of our projects. This app creates a calendar with a route for leisure, sport, and other activities using travel itinerary technology.
navigation app - GoogleMaps is the most popular. Citymapper helps to build a route to get to the destination easily. Ulmon will navigate you around many cities, organize favorite spots and give information about them.
review app - TripAdvisor is probably the most famous source of recommendations and reviews.
public transportation - HVV is a guide on public transport in Hamburg.
app for currency converting - XE Converter converts currency and remembers which ones you use frequently.
Booking apps - these apps reserve transportation, accomodation, or admission. They are also called Online Travel Agencies (OTAs) and connect customers with providers of travel products. According to PATA research, OTAs control 40% of the global travel market. These apps usually show the price range, best offers, and discounts. Here are some examples of travel booking apps:
accommodation booking - at Booking.com, tourists find the best options anywhere from campgrounds to luxury hotels. Airbnb allows you to book an apartment or offer your own for rent.
planes/ cars/ trains and other transport bookings - Skyscanner helps find affordable flights. KAYAK combines multiple modes of transportation.
dinner booking - EazDdiner is great for discovering and booking a variety of restaurants in India and Dubai.
There is also a separate category of insurance apps. TravelInsurance.com, for one, allows you to compare different options and buy travel insurance.
Some apps combine features of several types helping customers to plan a trip, buy tickets, learn details on destination points, and even translate foreign languages. Expedia and Travelocity (both of which belong to Expedia Group) help arrange trips by providing vacation packages and booking accommodations and transport. TripAdvisor allows travelers to read reviews about accommodations and to make reservations.
Competition
Who occupies the market you are about to enter? A few big companies, like Expedia and Booking, take up almost the entire travel market. Sometimes new entrants appear, but as soon as they start to compete with the giants, they are swallowed up by one of them.
Here are the strongest players in the guide app market and the booking app market.
Top guide apps (recommended by most travelers)
| | | | | |
| --- | --- | --- | --- | --- |
| Name | Country of origin | Where it is used the most | Services | Revenue in 2021 |
| Google Maps | Australia | Globally | Navigation | $257.6 billion |
| Foursquare (City Guide) | United States | United States | Travel tips and navigation | $124.9 million |
| Citymapper | United Kingdom | North America and Europe | Transport info and navigation | $16.2 million |
| Rome2Rio | Australia | Europe and United States | Transport journey planner | $9.1 million |
| TripIt | United States | North America | Organizing travel info | $4.6 million |
Top booking apps, aka OTAs (based on Hotelmize report)
| | | | | |
| --- | --- | --- | --- | --- |
| Name | Country of origin | Where it is used the most | Services | Revenue in 2021 |
| Booking.com | Netherlands | United States, Europe | Accommodation booking | $10.9 billion |
| Expedia | United States | United States, Europe | Accommodation booking | $8.6 billion |
| Trip.com | China | China, APAC | Accommodation and flight booking | $2.9 billion |
| Tripadvisor | United States | United States | Reviews, travel tips, accommodation booking | $902 million |
| Trivago | Germany | Europe, United States | Accommodation price comparison and booking | $361.5 million |
Building Inventory
Most of the time, the main purpose of a travel website is to help travelers find relevant information about accommodation and transportation, and to make affordable bookings. This involves having a wide choice of relevant offerings for your audience, as well as a powerful search mechanism. Ideally, your website will have something special that sets you apart from the competition.
Where are you going to get your inventory from?
When thinking about how to build a travel website, the first step, or course, is to find providers of rooms and transportation. Unless you are making a travel app for a very small travel destination and plan to add all the data manually, you will need to find reliable sources. Here are some popular options:
Connect to a Global Distribution System (GDS)
A GDS is a network operated by a company that enables automated transactions between travel service providers (mainly airlines, hotels, and car rental companies) and travel agencies.
The four major GDS systems are Amadeus, Galileo, SABRE, and Worldspan. Each of these systems has a vast base of travel services and a sophisticated system for searching, comparing, and processing transactions.
The problem with GDS is in that it is expensive for both service providers and OTAs. Costs and conditions differ among systems, but as an OTA, you'll have to pay a one-time connection fee, a subscription fee, and a certain percentage or set fee for each transaction.
On top of that, to use one of the GDS systems you have to be ARC or IATA accredited.
Become an affiliate partner
Another option is to become an affiliate partner of one or more of the industry leaders. This option is the easiest and the cheapest. You can just add a widget to your website that will show all of the offerings of your partner, or only those that are relevant to your niche.
This was the strategy for one of our projects called Welcome Saudi, a review aggregator for hotels, restaurants, and tourist destinations in Saudi Arabia. We integrated it with Agoda, Booking.com, and Skyscanner to aggregate hotel, flight and destination info. Welcome Saudi receives a commission every time someone goes from it to these booking websites. But this integration became possible only after the website had 1,000 monthly users.
This option is simple, so your hotels will be no different than what hundreds of other websites offer. You'd have to rely on niche specialization and/or extra features to gain a competitive advantage.
Here are some of the popular affiliate programs:
Expedia Affiliate Network - 321,000 hotels and more than 400 airlines; 5% commission from the Expedia Collect Inventory and a 50% commission on every hotel reservation.
Booking.com Affiliate Partner Program - over 900,000 properties worldwide, 25-40% commission on bookings, depending on the number of bookings per month.
Build a multi-vendor platform
You could also create a platform, on which hoteliers and other service providers can post their properties and services themselves, just like Booking.com does.
For a multi-vendor platform you need to provide the following functionality:
Administration panel for hotel owners, so that hoteliers could post pictures and descriptions of their hotels.
Flexible pricing options so the same room can be priced differently depending on the demand and additional services included.
Room availability management functionality to show only rooms available at the moment. This might also include integration with the hotel's Property Management System.
You can combine these inventory sources to best serve your business.
Business Models
How do travel companies earn money? Each of the above travel websites operates on one or more of the following business models: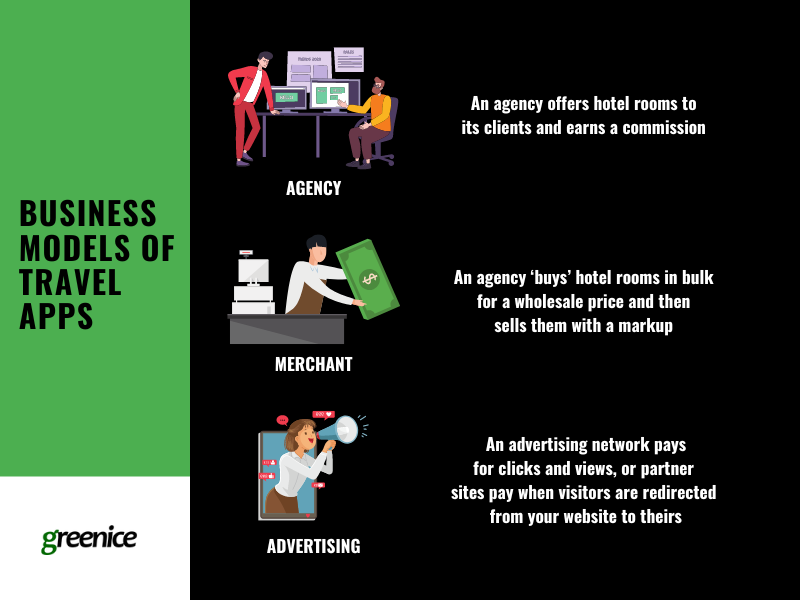 Agency model
In this model, an OTA (online travel agency) offers hotel rooms to its clients and earns a commission (15% on average) on each reservation. The best example of an agency model is Booking.com, where hotel owners post their properties and pay a certain commission for each reservation that comes from this website.
Merchant model
With the merchant model, an agency 'buys' hotel rooms in bulk for a wholesale price and then sells them with a markup (20-30%). Expedia.com is an OTA that used to work solely on a merchant model. Nowadays, they've combined it with the agency model to better serve the European, the Middle East, and African markets.
Advertising
One option is to become a member of an advertising network, such as Google Display Network, and get paid for clicks and views. Another is to receive money from partner sites for redirecting visitors from your website to theirs. TripAdvisor is a classical example of a business that is driven by advertising.
What features do you need to make a successful travel app?
A travel booking website should provide all of the booking functionality to its end-users (travelers), as well as automate major internal operations, such as CRM and Property Management.
What features your customers crave
Search with multiple filters - category, keywords, tags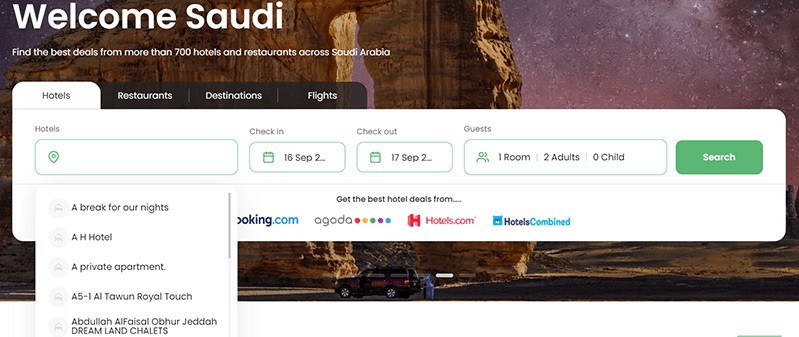 Booking and payment options - online reservation and payment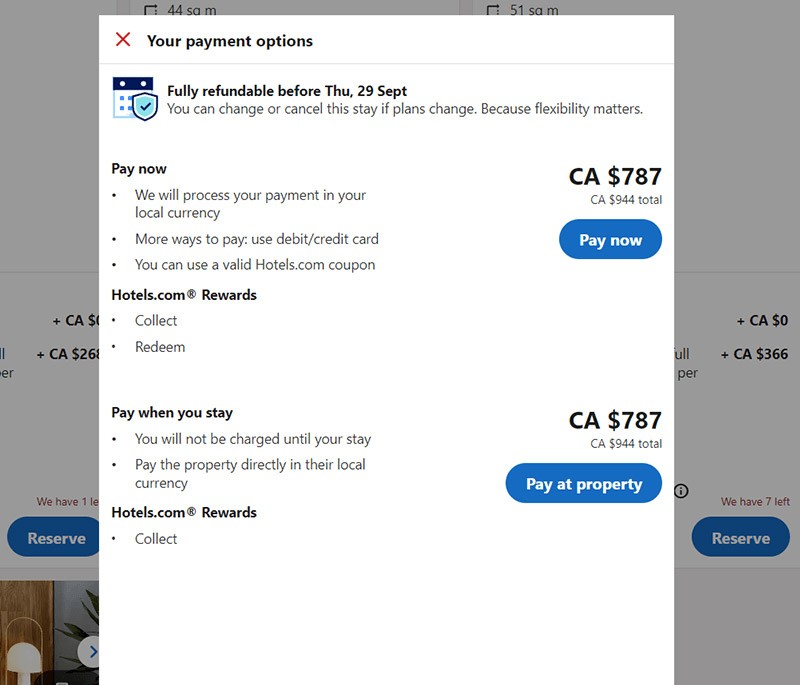 Personalization - personalized user experiences, e.g. based on previous searches and bookings
Multilingual and multi-currency interface - for customers around the world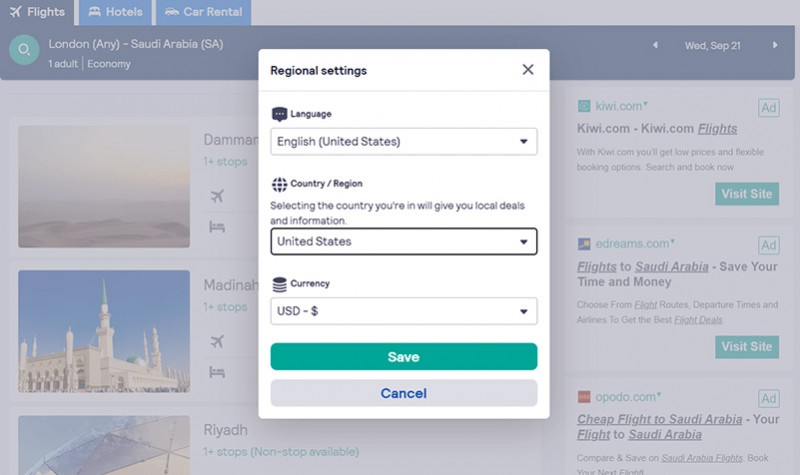 Map integration - to help users easily find accommodation, attractions, and other locations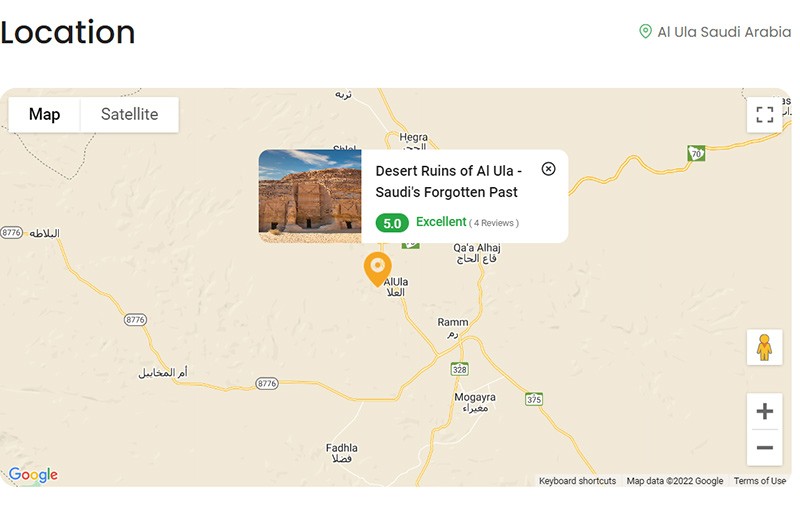 Ratings and reviews - can be provided through integration with TripAdvisor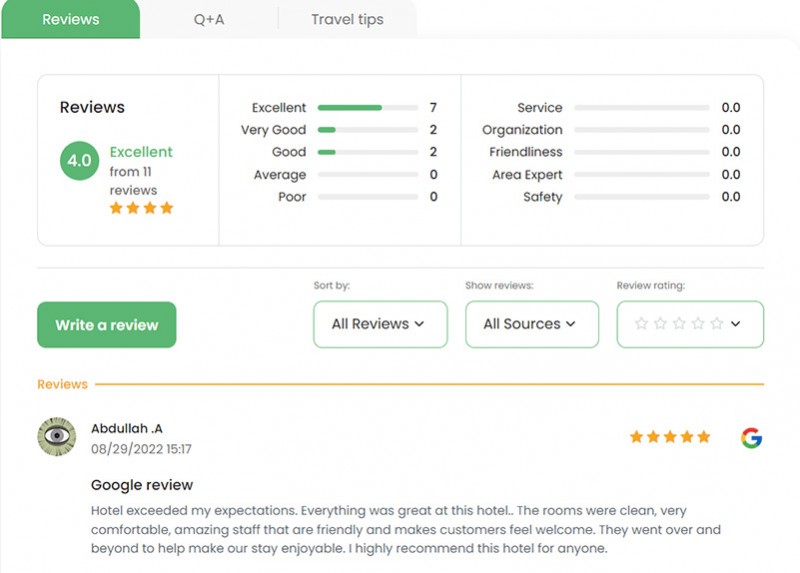 Registration and accounts of clients and service providers - so they can manage their profiles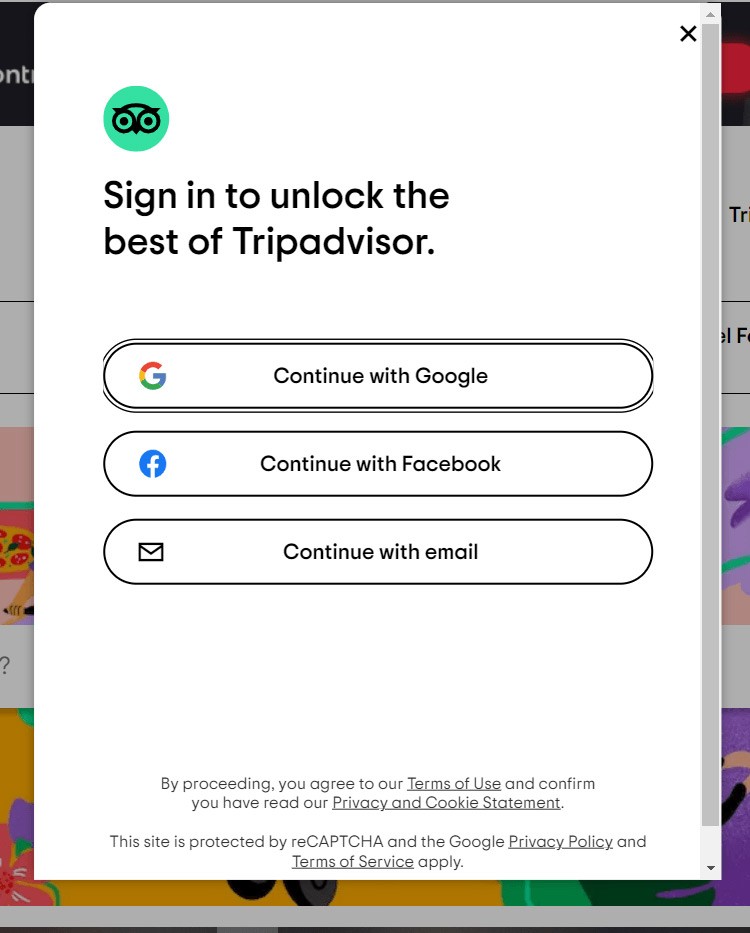 Recommendations engine - e.g. "People, who viewed X hotel, also viewed…"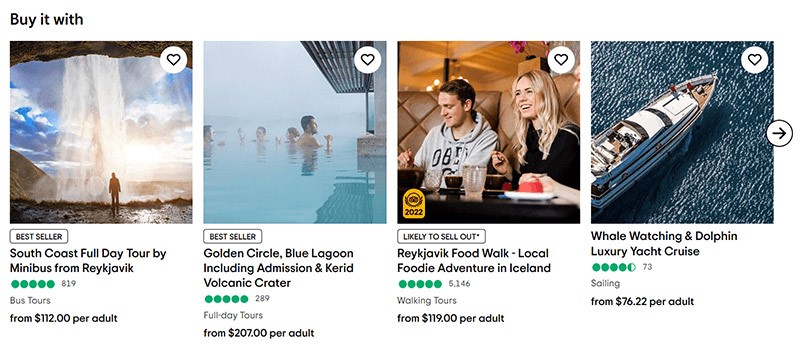 Notifications - email and push notifications
Promotions and best deals - to motivate customers to use the platform more often, or to purchase something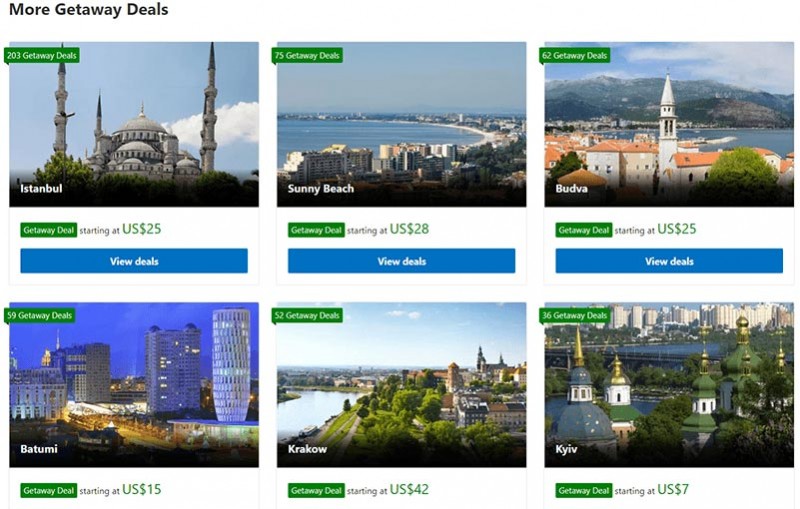 Messages/chat - for communication between customers and retailers
Support - to solve customer problems
What features you, as an admin, will need
CMS - to upload and manage your content
CRM - to track and manage all interactions with customers
Loyalty programs management - to operate promotions and discounts
Rate management
Room availability management - Integration with PMS (property management systems)
Payment management - to process payments
Integration with other platforms - to offer services from other companies like Skyscanner or Agoda
How to develop a travel website or app?
After you chose your travel app development company your work will have the following stages: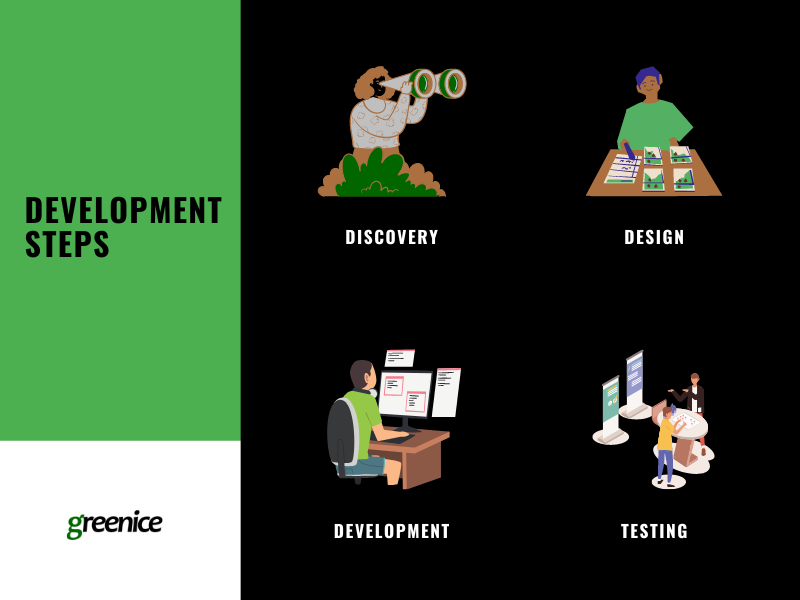 Discovery - This stage is necessary for turning your vision into a solid plan. It involves researching the market, analyzing the target audience and competitors, and defining your goals. You will also need to explain what problems your app solves and how it works. If you want to learn more about the Discovery phase - we have an article explaining it in detail.
Design - after the discovery phase, the design is part of front-end development that involves UX/UI specialists and designers.
Development - the development team works on product functionality to make your idea come to life.
Testing - QA specialists test how the app is working, eliminate bugs, and improve the flow of the app to make sure everything is perfect before launch.
Travel app development cost
An accurate estimate is extremely difficult to create, but here are the main variables that influence the cost of a travel app:
the number and types of inventory sources - Each of them will require its own API integration and additional time and money for development.
the number of unique features - Complex functionality will require more time and money.
platforms - Will a responsive web app suffice, or do you also need to build native apps for both iOS and Android? Two native apps will cost several times more than one web app.
the hourly rate of your travel app development company - Prices vary across countries. North American companies charge over $100 per hour while Eastern European programers will do a quality job for $40-50 per hour.
A Minimum Viable Product of a travel app can cost from $40,000-50,000. This can be a web app with affiliate listings (accommodation, transportation, experiences, etc.), where all bookings are made on the partner website. A web app with booking functionality will cost starting from $70,000-80,000. A platform with more complex functionality like personalized recommendations, and a custom CRM system on the back-end can cost from $110,000-120,000.
All estimates are based on our experience and the hourly rates of our team.
Conclusion
The travel industry is coming back and it is stronger than before. Don't miss your chance to create your own travel app and capitalize on the surging demand.
There are three ways to earn money for an online travel business: a commission from bookings (agency model), buying accommodation in bulk and selling with a markup (merchant model), and advertising.
Starting a travel app or website you'll first want to decide which inventory source(s) you are going to use. In this regard, you have multiple options: become an affiliate partner, connect to GDS, let travel service providers post their services on your website (multi-vendor marketplace), or a combination of those three options.
We know how challenging it can be to enter the travel website market. Let us help you make your dream app come true.
Rate this article!
You should be
logged in
to be able to rate articles