Airbnb is definitely number one in residential real estate rental services. But this does not mean that it is not worth trying to create a business in the same or neighboring niche. There are a lot of opportunities like leasing vacation homes, caravans, offices, studios, and parking lots! Looks like an idea for a startup, doesn't it? Are you ready to build websites like Airbnb in your niche?
Business Model of platforms like Airbnb
To start the development of websites similar to Airbnb, it is important to understand the key aspects of the business:
Groups of customers.

The platforms of this kind work as mediators between two or sometimes more groups of customers. As a rule, there are hosts (landlords/ lessors) on one side, and renters (tenants/ lessees) on the opposite side.

Value proposition.

The advantage of the sharing economy is that it connects those who have a spare resource with those who need it without any burden of long-term contracting:

Hosts can list their property that will be viewed and booked by tenants.
At the same time, businesspeople can select among a variety of listings to get a workspace at an affordable price.
Both sides and their payment transaction are secure from fraud by insurance and security measurements taken by platform owners.
The Lessor and Lessee can write a review for each other that will help other customers make a decision.

Sources of income.

As a rule, posting a listing on a website like Airbnb is free, while the website takes a commission from each deal. Sometimes, listings can be paid and promoted to the top display to increase conversion.
Reasons to make sites similar to Airbnb
There are a number of reasons to start a real estate marketplace now:
Marketplaces are a very profitable business model.

Many people make business

on giving their property for rent. Whether it is an apartment, house, office or garage, it can bring money instead of staying idle and eating the host's budget for maintenance and taxes.

No inventory risks.

Unlike more traditional businesses, you don't have to invest in your own assets or hire a lot of employees. The main asset of a marketplace is the community.

Easy to start.

It has never been easier to start your own marketplace with the rapid development of IT technologies and increased trust of people with the peer-to-peer relationships model.

Types of real estate marketplaces
Below, we have defined some categories and representatives of the niche that can inspire you. Some platforms strictly specialize in one direction, for example, a website for parking spots renting such as Parqex. Other sites like Airbnb try to overwhelm users with several rental services like FyndSpace. The process of leasing office spaces looks like the most popular sector, though you may still find your own unique niche or become the best in one of the existing areas.
Category

Examples

Competitors

Residential
Apartments, houses, holiday homes, caravans

Airbnb, HomeAway, VRBO, Wimdu, Camptoo

Retail
Retail stores, shopping malls, shops, showroom

Thestorefront

Leisure

Cafe, restaurants, hotels

Thisopenspace

Office

Office buildings, serviced offices, coworkings, conference rooms

Cowodo

,

Officegenie

,

Shareyouroffice

,

Sharespace

,

Liquidspace

Industrial

Industrial property, office/warehouses, distribution centers

Flexe

Storage Space

Parking spots, garages, storage

Parqex

,

Fyndspace

,

Wahi

,

Spacer

Event space

Venues for meetings, exhibits, workshops, photoshoots, kickoffs

Peerspace

,

Splacer

,

Eventup
Niche example: Airbnb for commercial real estate
Let's examine such a niche as Airbnb for commercial real estate and the opportunities it can give you!
According to Investopedia, commercial real estate (CRE) is "property that is used solely for business purposes and that is leased out to provide a workspace rather than a living space."
Blending the CRE niche with the "sharing economy" concept, we can apply the Airbnb model to office space or other commercial real estate. Many companies open-branched in several locations and it may be hard to buy the real estate, instead, they can rent on-demand office space. Thus, IT companies are the dominant customers of the CRE niche. Offices rentals are expected to grow over at least the next three years. Small Business Labs anticipates that the co-working sector will reach more than 12,000 spaces worldwide in 2018, with over 1 million renters.
The features of the CRE platform are the same as for residential real estate. The difference may be in accents and commercial real estate website design
Here is an example of a commercial real estate website that we developed for a Swiss "Airbnb" for office space. On one hand, the platform allows for space owners to post their listings. On the other hand, small businesses, startups, and consultants who need affordable workspaces can browse and rent online. Tenants can search for coworking spaces, offices, studios, meeting rooms, etc. The scope of features includes:
Lessor interface for posting information and pictures of the workspace
User Profiles
Workspace search with filters on location, availability, type of space
User verification by credit card transaction
Visualization of search with maps and street view
Online booking
Online payment by credit card and PayPal
Backend CMS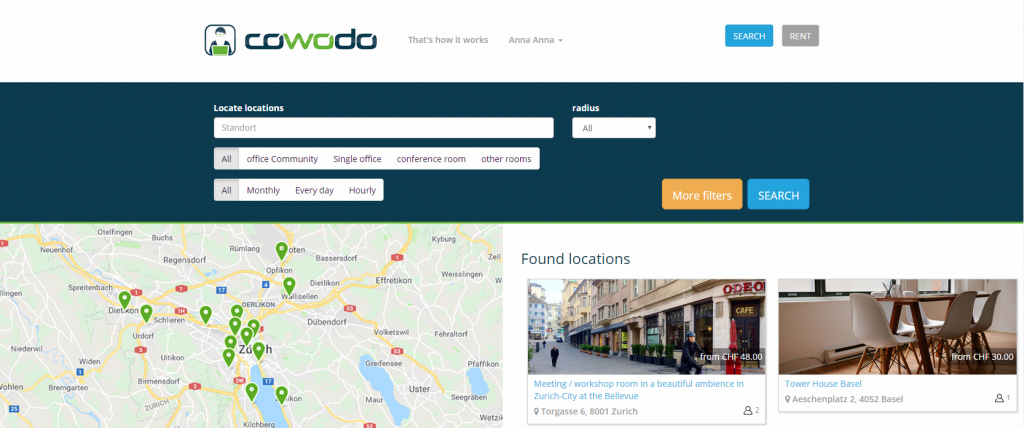 Features of Rental Marketplaces
Since we have already defined the concept and business model, let's discuss how to build a website like Airbnb for commercial real estate. Studying the above-mentioned website examples, you will definitely notice their similar structures:
Log-in / Sign-up via email or social media
Search and filters for renters on the main page
Add listings wizard
Information blocks (how it works, benefits, about us, contacts, testimonials, etc.)
However, there are definitely unique features that you can use to increase customer experience and stand out among competitors. We researched to fish out the most interesting of them to describe here.
Advanced Search Filters
To demand fewer customer efforts when looking for a listing, provide them with filters to narrow down the search (space type, price range, capacity, amenities, features, availability, style, services, etc.)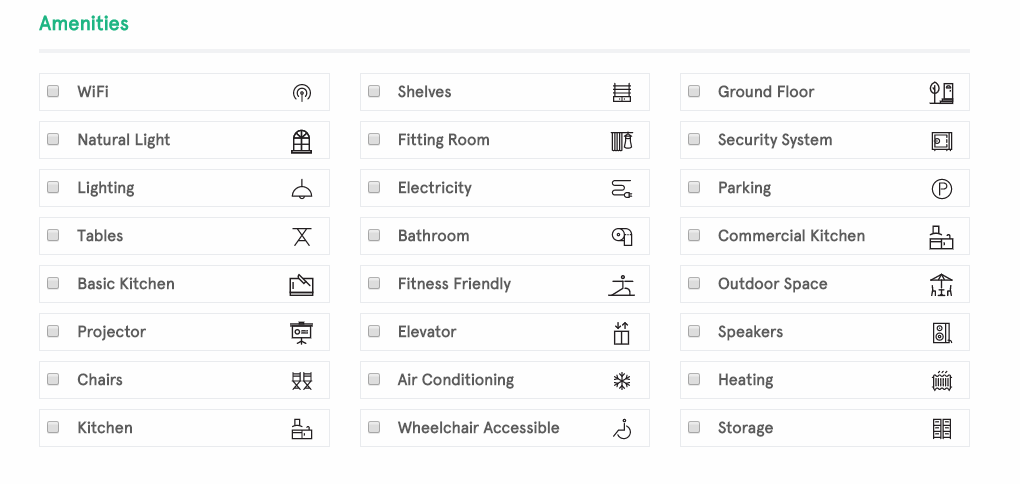 2. Maps and Street View
This option is often used in commercial real estate website design as it gives a better visualization of searches for users, especially those who are looking for a place in an unknown neighborhood.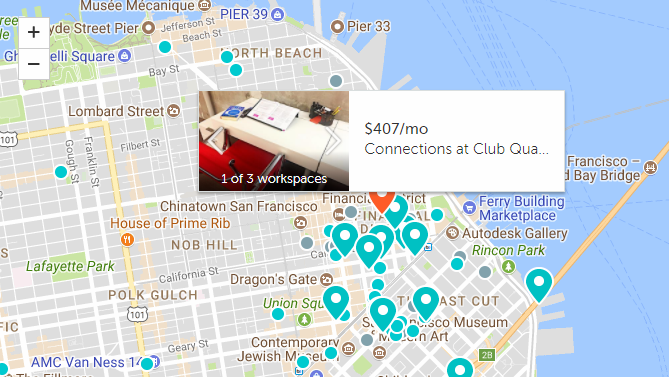 Use Google Maps integration to provide your website with street views, and give tenants the option to get a feel for the atmosphere of the area, even without physically visiting the address.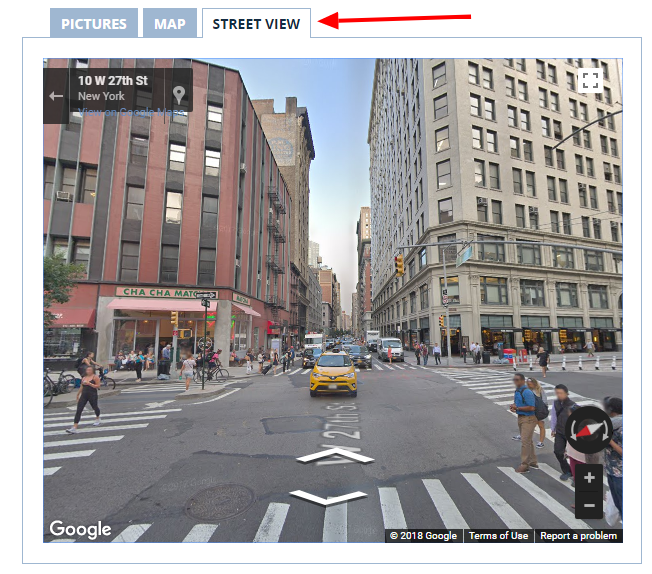 Add scores to places by means of ratings like WalkScore to increase the attractiveness rating of the listing.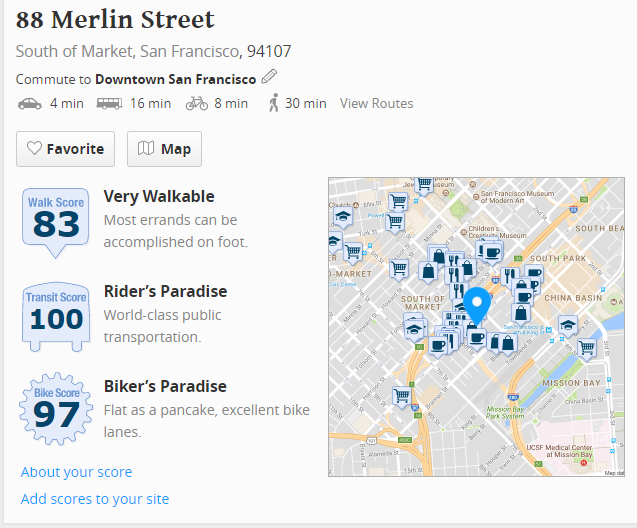 3. Similar Listings
People always like to compare and look for several variants before making a final decision. This is how you may increase the conversion rate, by providing them with helpful suggestions for similar objects.
To do this themselves, Airbnb switched from machine learning to their system of identifying similar listings and this allowed for increasing the Similar Listing carousel CTR up to 21% and led to 4.9% more bookings.

4. Payments
Before building a site like Airbnb, consider how you'll make money. As the business model is based on taking a commission from transactions between a tenant and landlord, you should provide a secure and comfortable method for online payment. This feature should also protect the owners of listings from a booking cancellation, with a pre-pay option.
To convince people to add their listings to your site, you may provide them with preliminary calculations of the profit they may receive. Airbnb, Spacer, and some others have already implemented this feature.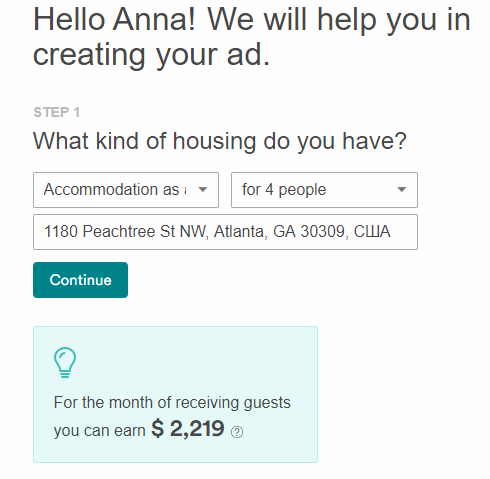 6. User verification
To increase the trustworthiness in your marketplace, provide verification of user identity through login via email, phone number, or social media. Also, you can vet user IDs with the help of integration with third-party screening and verification apps like Checkr, Trulioo, or Identity.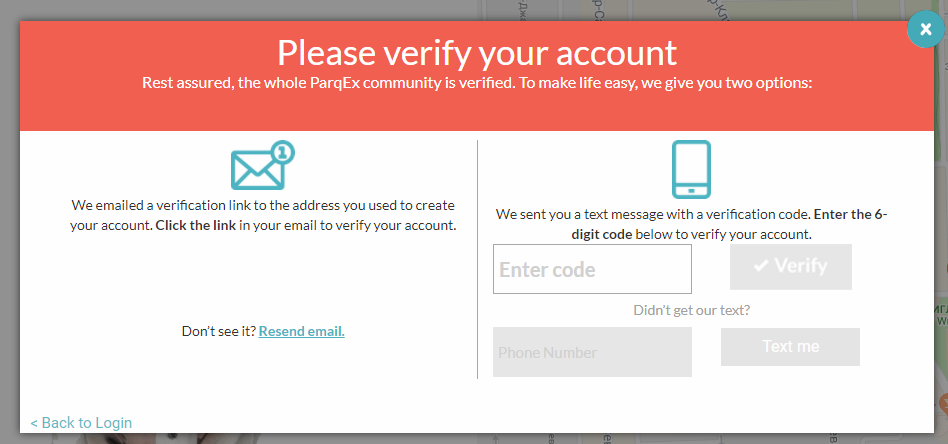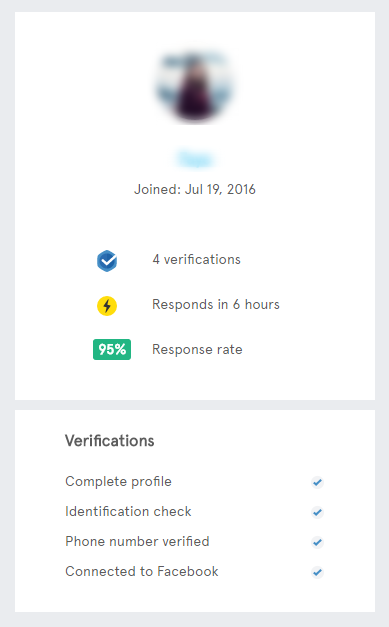 One more way to ensure trust between the lessor and lessee is to use blockchain for checking transactions and user backgrounds. Blockchain is a distributed database or ledger of a continuously growing list of all transactions in the network. Blockchain allows users to provide transparent authentication and secure transactions.
Knowing this, young entrepreneur, Susannah Vila, created a peer-to-peer marketplace for the sub-leasing of spaces that lessees did not want to occupy anymore but still paid for due to long-term contract obligations. She believes in the blockchain as a technology for a new generation that will provide everyone with secure and seamless transactions and can guarantee landlords that the new tenant is qualified to assume a lease.
"Integrating our reports with the blockchain is one component of how we are keeping everybody honest."- says Vila.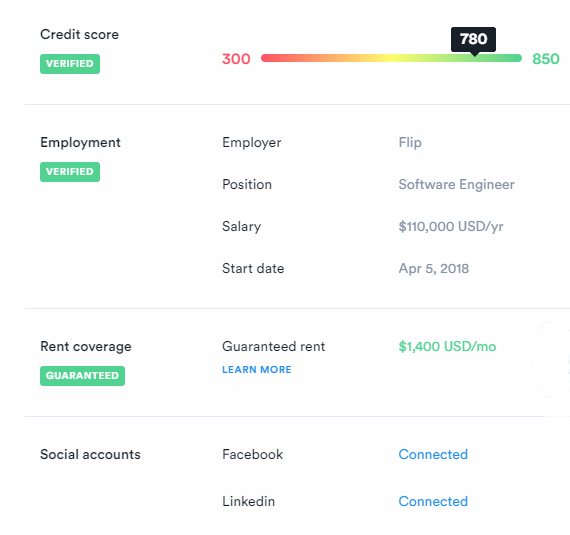 7. Media files support It is reported that using video on your website can generate 41% more web traffic. 3D photography, floor plans, and VR are trendy features of modern CRE marketplaces.
It is not a secret that quality photos influence booking activity. So, why not provide such options as the service of a professional photographer - just like Airbnb does? You can charge your lessors at once or take a percentage of each future transaction.
8. Reviews and Ratings
Word of mouth is a powerful tool. Having ratings and reviews on your platform will help tenants facilitate their choice. You can motivate customers to rate and comment on the listings that they book with loyalty programs - badges, discounts, reputation level-ups, membership statuses, etc.)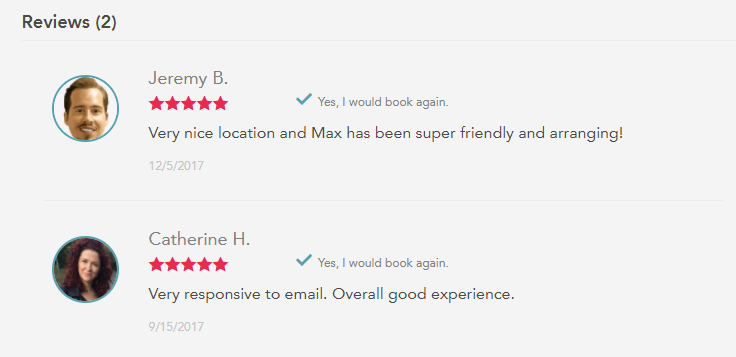 9. Loyalty programs
Increase retention and motivate users to book more by giving them an opportunity to participate in loyalty programs. This can include last-minute offers, invite friend bonuses, promotional gift cards, discounts, etc.). For example, Airbnb and This Open Space give credits for sharing a website link with friends.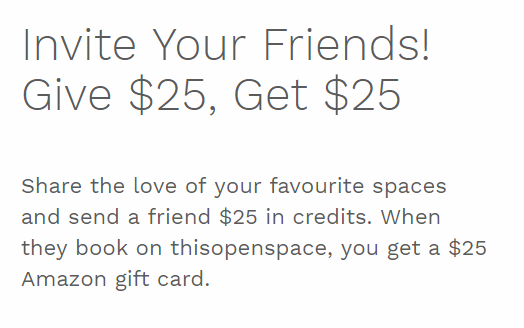 10. Supporting apps
The service that you provide may also be supported by additional applications, for convenience. For example, Parqex, a parking spot marketplace, allows registered landlords to securely operate their garage doors from the ParqEx Access+ app and remotely control who is coming and going out.
11. Machine Learning Analysis of your audience can take a lot of time. Luckily, modern technologies allow you to delegate analytics to artificial intelligence while you continue to focus on strategic tasks. You can use ML to address tasks such as:
Price optimization
Personalization of CX
Fraud detection
For instance, Airbnb implemented ML mechanisms for identifying similarities among more than 3 million listings, taking into account hundreds of signals and customer search history.
Also, ML technologies created Airbnb's Price Tips, a feature that helps hosts to set the right price for their lodgings, which is always a tricky question but an important practice for success.
Cost of Building Websites like Airbnb
You have probably already read the story of how Airbnb was created. It was initiated by two guys that had no money to pay for a rented apartment. They decided to rent three air mattresses in their own place with breakfast for their visitors. Since then, a lot of water has flown under the bridge while they struggled to create a sharing economy empire, but their experience proves that nothing is impossible.
If you want to build a website for office space rentals or residential real estate on demand, you will need professional expertise.
Custom development, though usually more costly at the beginning, has significant benefits:
Best possible security.

Only you and your team have access to the code and database, and all vulnerable user and financial data are firmly secured when following best practices. Besides, stand-alone websites are less attractive for hackers and, even if some data get to their hands, they will not be able to use it with bad intentions thanks to encryption techniques.

Full flexibility.

You and only you can make changes and add new and unique features to your marketplace.

You can start with MVP

(minimum viable product) and continuously add new functionalities to your app.

Integration with third parties.

You can benefit from cooperation and integration with any third parties you need to enhance your service.
The cost of building a website like Airbnb from scratch will vary depending on the scope of features. Basic functionality consisting of:
Registration
User profile
Listings management
Search by listings
Online booking form
Payments
Backend CMS
Such a website may be done in 5-8 months and cost around $53,000 - $86,000. If you need to improve the website with additional features and integrations the time and price will rise correspondingly.
To reduce the time and price, we can build your platform with a white-label solution. The same scope of features without a channel manager will take us 1-1,5 months costing $15,000 - $20,000.
How to Apply This to Your Business
To build websites similar to Airbnb, you'll need to consider a lot of aspects.
Starting a Commercial Real Estate marketplace, you'll need to consider a lot of aspects.
First of all, you may choose among the types of premises you will focus on. Whether it will be a website specializing in a particular type of space - like garages - or a platform including everything from office workspaces to event venues.
Second, you need to identify the scope of features and prioritize them to know what to start with. Surf as much as possible on similar marketplaces to pick up ideas for your projects, but don't lose your individuality. Find something unique that will differentiate you from others.
Third, find a vendor who will be able to fulfill your dreams - implement all desired features, ensure security, and use modern technologies.
At Greenice, we have been providing development services for more than ten years, having professional expertise in PHP and its frameworks (Yii, Zend, Laravel). Let's build services like Airbnb that bring you real profit.
Rate this article!
You should be
logged in
to be able to rate articles