Robots will never displace humans in the ability to be empathic and passionate. And actually, we do not need them to do this. Let's save emotions for humans and delegate routine work of systematization, search and calculation to computers, while we focus on extraordinary tasks that need all our involvement, communication talent, analytical abilities, and understanding of feelings.
Charity and nonprofit organizations, on the one hand, work to appeal to people's real feelings (caused by their needs and deeds) and, on the other hand, need to complete the quite ordinary tasks of collecting donations, keeping documentation, sending out emails. Here we'll discuss how automation can improve nonprofit.
Are you tired of routine in your charity organization? Ready to change it?
Does your nonprofit need automation?
To answer this question, look at your current work and ask yourself the following questions:
Do I have tasks that my team repeats daily on the same scenario and that take a lot of time?
Do I keep all the data about my supporters on paper or in Excel?
Do I make all accounting and reports manually and that's why I do not do them too often?
Do I have a full understanding of the actions and interests of my donors and volunteers?
Are my marketing campaigns automated and personalized and bring me a regular growth in donors?
If you feel there are issues that make constraints in your team's effectiveness, it's time to consider how you can simplify some processes using technologies.
What are the Reasons for automation in nonprofits?
Nonprofits and automation can work together successfully to increase effectiveness because of:
Reduction of manual labor and time for routine task completion
Quick access to all data that is securely stored and well structured
A personalized 360-degree overview of your supporters and volunteers for campaigns
Here are the technical solutions for NPO automation:
6 ways for nonprofits to benefit from automation
We've listed the main areas of automatization, let's dive deeper to find out challenges and solutions for each area of automation.
1. CRM

Challenge:
Like any other type of organization, NPOs have their specific audience that consists of volunteers, donors, partners, members, students, and other supporters. The number of members is constantly changing and if you keep all data on paper, at some point it becomes difficult to find information and regulate interactions with constituents. There is a risk of data loss and an overload of manual work.
Solution:
To regulate relationships with every benefactor, you may need a Customer (or 'Constituent' in the case of nonprofits) Relationship Management system. CRM is much more than a contacts database. It allows you to track all communications, interactions, and campaigns, assign managers to projects, collect data about the interests of your donors, and fulfill many other functions.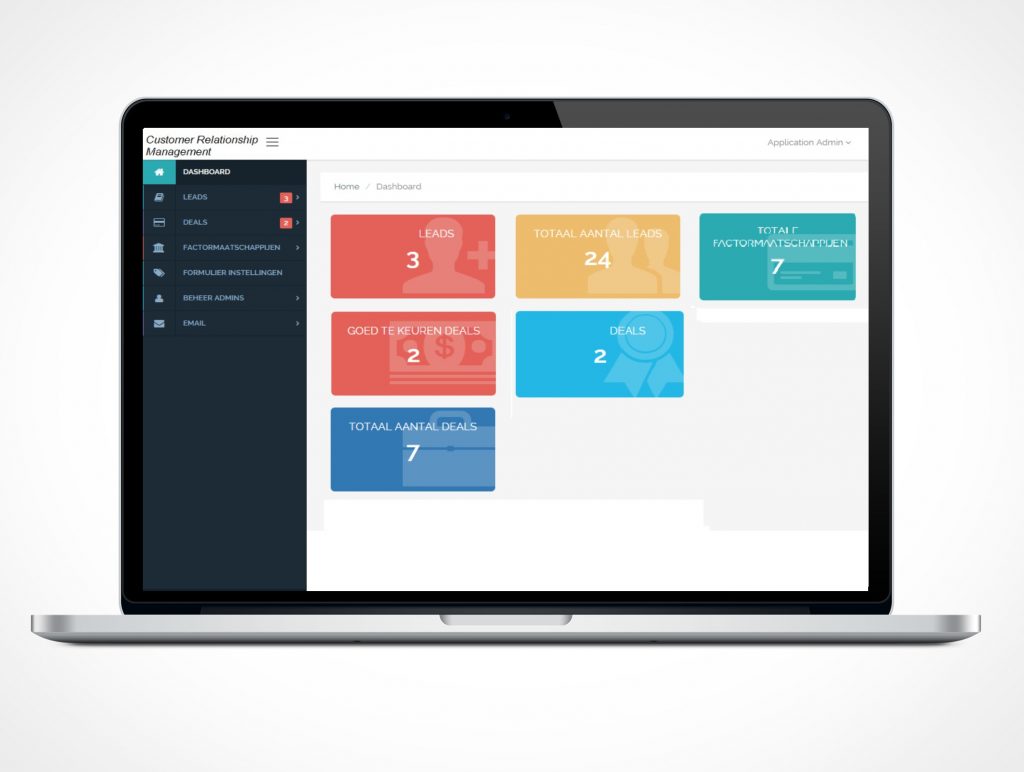 Benefits of CRM for nonprofits:
Less manual labor
Easy data collection from many channels (emails, websites, affiliates, calls, surveys)
360-overview of your audience (profiles contain a full picture of a constituent)
All data structured and securely stored
Data can be accessed remotely (in case of cloud solution) whenever you may need it
Timely reminders
Automatic reporting
Main features of nonprofit CRM include:
1. Constituent Management
This is a database that stores and retrieves such information as contact info, interests, donation history, conversations, photos, and other useful details. You can use all this data to have a 360-degree overview of your constituents to better understand them and strategize your further relationships.
2. Pipeline Management
While adding new leads into your CRM, you can simultaneously move them through the pipeline to convert them into donors. The pipeline feature will help you to view the stages of lead conversion, forecast possible profit, and view the performance of your team.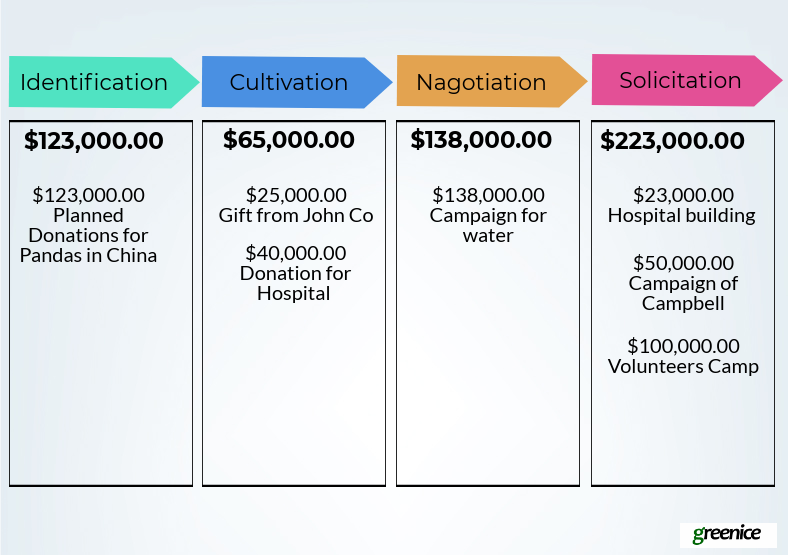 2. Marketing Automation Tool

Challenge:
With more than 1.5 million NPOs in the U.S. alone, there is great competition to attract attention to their fundraising campaigns. The main goal of any NPO is to inform as many people as possible about existing problems and get them involved.
Nowadays, there are so many channels to reach the audience that it can be difficult to effectively manage. However, a marketer of non-profits cannot experiment as much with advertising campaigns as a for-profit organization, so they need some proven methods. Also, as they need grounding for each action it is extremely important to calculate and track the marketing ROI for channels, campaigns, and overall.
Solution:
People more eagerly help if a 'cause' syncs with their interests and life situations. But you may find it difficult to personalize emails for different groups of people without marketing tools. Modern technologies allow you to better build your campaigns to trigger the expected reaction and actions. Taking data from the subscribers list, you can categorize them into groups by demographics, interests, stage of involvement, donations amounts, etc. This will help to nurture the leads and build up long-term relationships.
Benefits of marketing automation for nonprofits:
Less of the manual workforce with automatic emailing
More precise targeting of the necessary benefactors with customized content
A clear view of what marketing efforts pay off and what don't.
Marketing Automation tools allow for the following features:
1. Campaign management:
Based on constituents' interests you can create personalized campaigns to involve your volunteers and donors. If you know your audience, you can be more accurate in sending each person or category of people targeted information and invitations for the event that matches exactly their interests instead of swamping them with annoying spam.
2. Customized Content:
Personalize emails addressing a person by name and trying to mirror their interests
According to the constituents' interests and behavior, the system will be able to send the right content to the right people. For example, if you know that previously a donor gave a rather big sum of money to save animals, there is a greater chance that next time he or she will donate for a similar problem rather than something else.
3. Marketing ROI Calculator:
The system can automatically take different measurements (like campaign conversion rates) and calculate marketing ROI (Return On Investment) by the formulas to demonstrate the value of marketing. For example, the most basic formula for Marketing ROI is as follows, but you can create any formula that meets your business needs:

4. Cheer-up Emails:
Alert people about existing problems and show how exactly they can help
Inform of the overall statistics and reports on donations collected and actions taken to achieve some goal and what impact they had
Send the 'Thank You' email after a person made a donation
Notify of the campaign results that a person participated in
Remind them of your organization with statistical emails to engage supporters who helped in past campaigns showing in numbers how much they personally helped.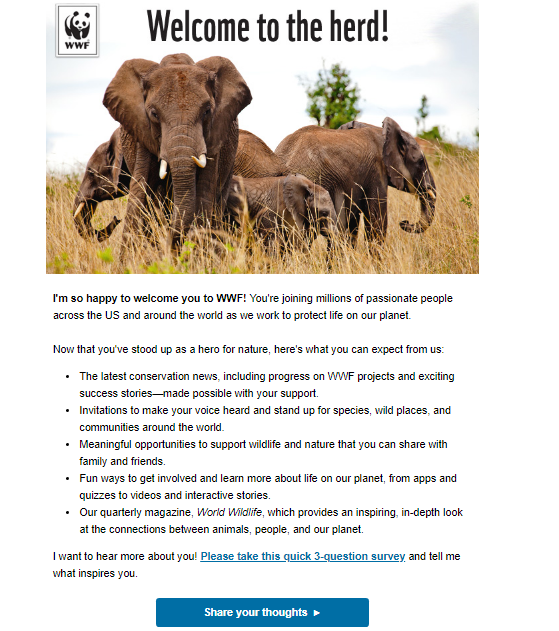 3. Event Management System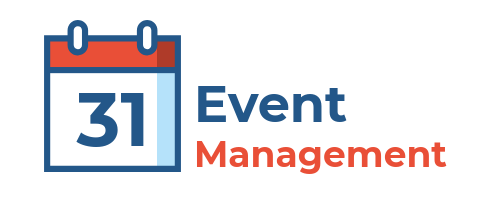 Challenge:
For nonprofits, events mean a lot. They are the way to fundraise, attract media attention, make new contacts with influentials, and find new donors and volunteers. If you do not delegate arrangements of events to a third-party organization and prefer to manage everything by yourself, you may be stressed keeping track on paper all details that relate to planning, coordination, timing, logistics, staff, venue, food, entertainment, invitations, transfer, promotion, etc.
Solution:
Event Management System will save your time and reduce stress allowing you to be sure that everything goes as planned and that you didn't forget anything.
Benefits of Event Management:
Less risk of data loss
Easier organization of events
Automation of manual routine tasks
features of event management:
Invitation/ tickets distribution
Online registration
Event planning, assigning and managing tasks
Monitoring in real-time the event attendance and linking to donor profiles in CRM
Volunteers management
Tracking of donations raised
Sending out alerts and reminders of the event date, time and place, rules and agenda
Communication with the audience
Surveys and feedbacks
Gamification
Event budgeting (calculating expenditures and incomes)
Reporting
Also, we can build a mobile app for any event to provide you with even more control over huge events. For example, we can create a mobile app that will help your audience quickly orient on the venue, pass through registration, fill in the surveys and communicate.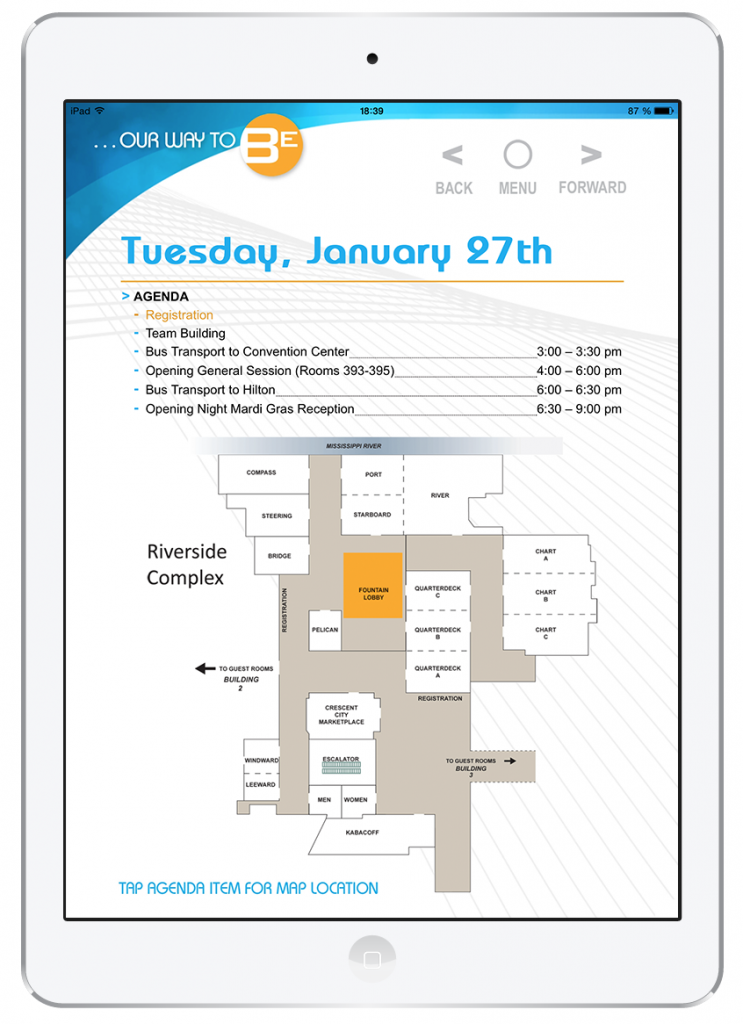 4. Accounting System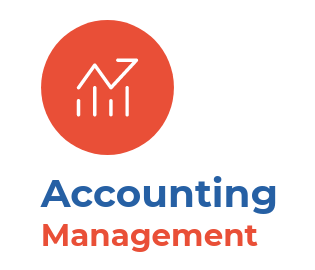 Challenge:
Trust is one of the most important aspects of charity. People donate their money and need a report on each cent spent. That's why keeping all accounting in order is something that cannot be ignored. NPOs' accounting is different from that of commercial organizations. Nonprofits deal with a variety of donation types and payment options as well as manage multiple currencies and bank accounts.
What is also important is that charities are required to provide an annual report about their financial state and activities by the law of the country where the organization is registered. So, every charity must prepare reports like a trustees' annual report to demonstrate their work during the year to the authorized organization (for example, Charity Commission in the UK). That is why charity organizations are in need of accounting software that would correspond to their specific needs.
Solution:
To keep all financial operations, such as received donations and gifts, statuses of transactions, incomes, and expenditures, your NPO definitely needs to have an Accounting System that can seamlessly communicate with the CRM to link profiles with the donation. So you can keep track of all donations on the one hand, and all expenditures including payroll to your staff, on the other hand.

The Accounting System saves a huge amount of time and effort. It is very convenient when you can easily find the history of transactions of some donor or get all information automatically generated in the reports.
Benefits of an Accounting System:
Anytime, anywhere access to finances in real-time
Payments and invoices automation
Viewing individual donation totals for each donor
Manual labor and paper waste reduction
Having reminders and alerts of deadlines on invoicing, contracts, or debt payments
Accepting a variety of payment options and currencies
Supply chain and inventory management
Dashboard and financial report generation
Keeping information safe and secure
and others
5. HR Management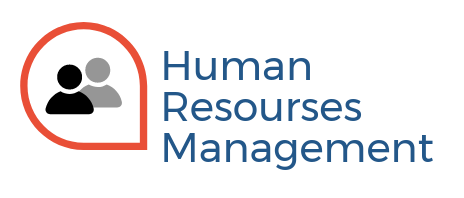 Challenge:
Big NPOs usually consist not only of volunteers but also of the employees who chose a charity as their main work. For instance, in the UK about 827,000 people work in charity organizations, and more than 21 million volunteers are involved in NPOs. Both these groups, professional paid employees, and unpaid volunteers have different aims and tasks and should be managed differently.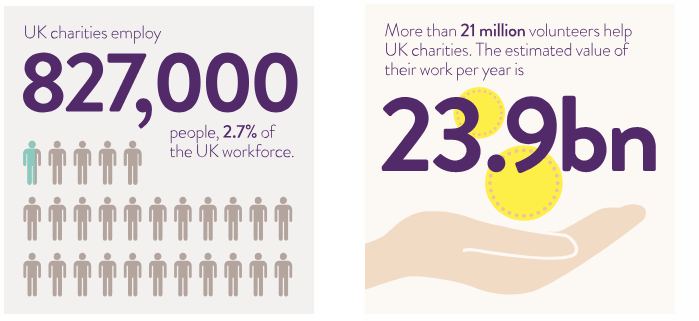 Solution:
To manage relationships with the staff you may need an HR Management system that will allow you to view employee profiles and job history, assign different tasks and roles to employees and volunteers, track time of fulfillment, progress and performance of your staff, view leaves and absences, key contacts and attached documents (copy of passport, driving license, training certificates, contracts, insurance, visas). Employees also should be able to view their profiles, tasks, and performance. Task assignments can be integrated with Google calendar to sync all planned activities.
Benefits of HR Management system:
Keeping all data and documentation on each employee in one system
Tracking the performance of each employee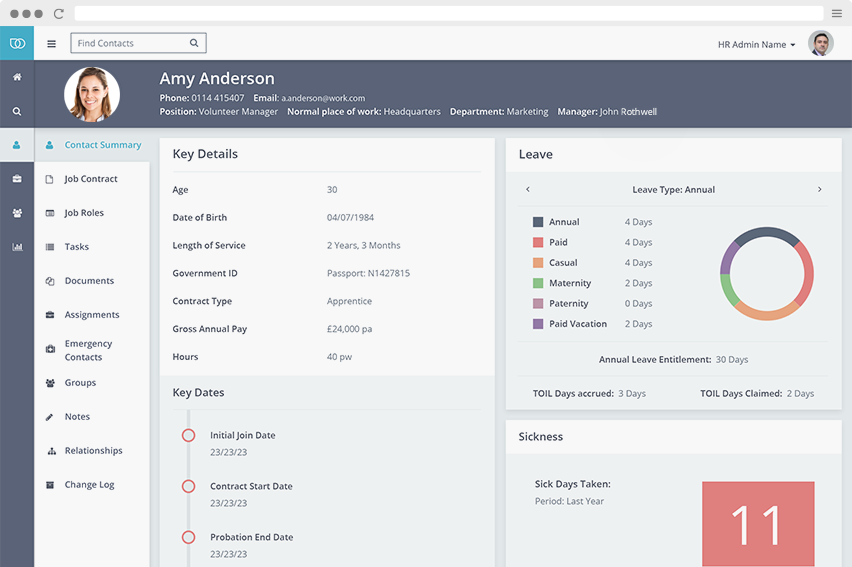 6. Reports Automation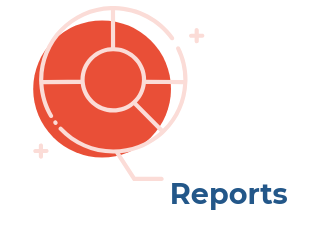 Challenge:
Measurement of the progress of your organization is important for its further development. All data that you collect in CRM and other automation tools should be gathered and analyzed in reports to provide you with a systematized picture.
Solution:
To help you with the analysis of your organization's performance, you can benefit from creating custom reports that meet your requirement and show only those measurements that are valuable for your NPO. Financial data can be used for trustees' annual reports, statements of financial activities report, and others depending on the laws of your country.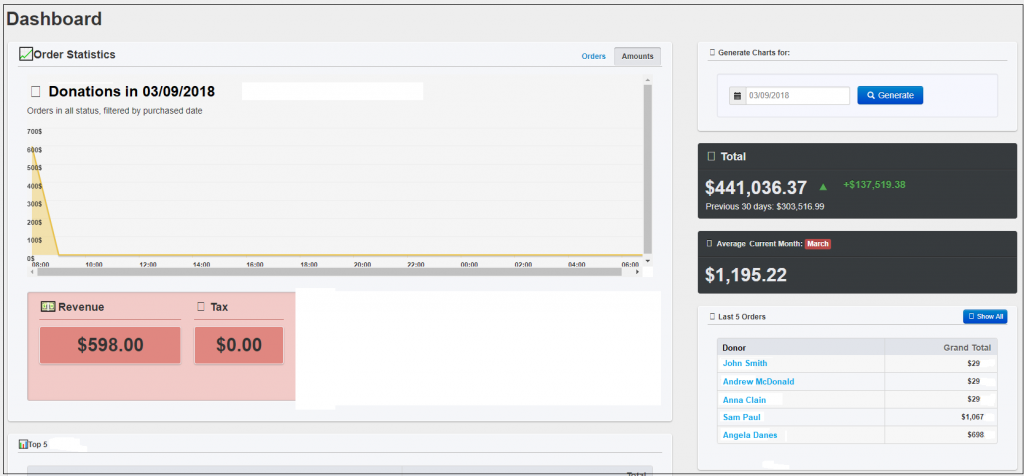 Benefits of Reports automation for nonprofits:
Quick report generation to track key measurements anytime you need
Easier reporting to shareholders
Possibility to analyze data collected from different systems
Usually, the following key drivers are measured in NPOs:
Donations – average donation value, total number of donations, and channels of donations.
Donor Retention Rate – a number of recurring donors by the total number of donors.
Gifts Received – a number of gifts received by your NPO
Event Ticketing – a number of sold tickets
Enrolment Number – a number of people registered for any campaign.
Fundraising ROI – money raised from each dollar spent.
Meanwhile, you can generate daily reports or overview the state of your organization on a Dashboard similar to the one that we created for one of our clients:
How much does it cost to create a nonprofit management system?

How can nonprofits implement automation? As a rule, most of the described above functions are provided separately in the market of ready-made solutions. But what if you need all of them? Just imagine what a mess keeping all these systems independently and re-enter all data manually between the applications!
Why not have them all integrated into one system to merge data automatically and have more precise and overwhelming analytics?
While it may seem that off-the-shelf solutions cost less, in the end, they may turn out to be more expensive. Firstly, because you will have a life-long burden of monthly fees and, secondly because if one day you will need some enhancement it can be impossible or very costly to implement.
In the case of custom web development, you will obtain a fully functional, flexible, and secure system tailored to meet your organization's specifics. Instead of switching between separate systems for different tasks like accounting, HR management, or Marketing Automation tool, you can have it all in one to exchange data seamlessly.
One of the main concerns of NPOs is data and transaction security. With custom development, you can be sure that your system is reliably secured since hackers are usually more interested in attacking platforms where they can compromise many websites in bulk rather than hacking a stand-alone system.
The price of custom development can vary depending on requirements and details. An approximate estimate on the features described above can be from 6 to 7 months and the cost will be $25,000 - $30,000.
How to Apply This to Your Business
Have you ever measured how much time your team spends on manual routine tasks? Why not automate part of them to save time and effort? You definitely have more valuable tasks to focus on than just filling in Excel files. You should focus on them while the machines do all the rest.
Why every nonprofit need to use automation? Like other business spheres, NPOs also deserve automation. Automation can help nonprofits organize and securely store all constituent data, manage accounting and human resources, save time for events organizational formalities, increase the impact of marketing emails, quickly generate reports of any aspect of work, plus much more.
Need to increase the efficiency of your NPO internal processes? Automate your routine!
Get free estimate
Rate this article!
You should be
logged in
to be able to rate articles