88% of planners expect their attendees to consider mobile event apps as critical to their event experience.
This is understandable, because being stuck with a bag full of paper handouts, trying to figure out where to go next isn't exactly the picture of an ideal conference experience, is it?!
Nowadays, when we have floods of invitations to all kinds of events, we can be really picky. A lot of factors weigh in our decision, including the conference app, or lack thereof.
That is why many conference organizers now view event apps as not only an option to improve the overall attendee experience, but also as an important competitive advantage. But how to make an event app capable of that?
In this article, we show you how to approach the event mobile app development from the point of view of stakeholder goals. We'll go over an extensive list of features, from the 'must haves' to the special ones that can really make your event stand out.
Goals of Event App Development
Your event has a lot of stakeholders and each of them has their own reasons for participating in your event. It is your job to fulfill all of their needs, even those that contradict each other. Otherwise, they won't come back next time and will tell their friends not to, either. Sounds challenging, right? Probably because it is...
Why not build a conference management app that helps you cater to all those needs? Your event mobile application can do much more than just serve as an interactive agenda. For example, it can seriously simplify networking for attendees, provide great brand exposure for sponsors, help speakers bring more interactivity into their presentations, and much more. The sky is the limit, and the outcomes all depend on what is important for your audience. So, let's see what major stakeholders are there and what is important for each of them. This differs per event, but you'll most likely have some of these:
Attendees
Speakers
Sponsors
Organizers
Events are usually all about the attendees, and so should the focus be of your conference app. What do they need to feel comfortable at your event? What is the main reason they are attending, anyway?
According to Jared Pool, a seasoned event organizer, there are several types of conferences based on the main purpose of visiting for attendees:
To talk to fellow colleagues - the type of events when attendees are most interested in meeting colleagues that they otherwise wouldn't meet. For instance, Upwork, the freelance platform, organizes a lot of conferences all over the globe to unite freelancers that work mainly in the isolation of their own homes.
To make important connections - in this case, attendees come to an event with a primary goal to meet potential partners or investors. For example, most startup conferences are about networking.
To generate leads - some events are intended for trading and selling. This is what happens during most trade shows.
To learn - believe it or not, people come to educational and academic events to actually learn. A good example of this type of event is hosted by Elsevier, who organizes over 50 scientific conferences, year-round.
So, depending on what your attendees are looking for, you can add the necessary functionality that will help them achieve that.
We also shouldn't forget speakers, as they actually provide content for your event. Their goal is probably to give a good speech that attendees will like and remember. Some do it to establish themselves as experts in their fields, others to promote the company they work for (and sometimes both). Some ideas of what your app can do for speakers is to provide some flattering info about them, enhance their presentations with interactivity, and facilitate feedback.
Then, there are also sponsors that most events can't do without. What they usually want is for people to find out about their brand and offerings. Your event application can become a good vehicle for this, by carrying advertising, branded content, sponsored activities, etc.
Lastly, you, as an organizer can also greatly benefit from this mobile tool. Most organizers want their event to go as smooth as possible - i.e. make sure everyone is on time, no one gets lost, all organizational questions are answered, etc. In addition to that, after the event, you'll also want to have all the valuable data you can get to understand what went well and what can be improved. Conference apps can help with that, too.
What can your conference app do for each event stakeholder?
Attendees
Speakers
Sponsors
Organizers

Show what, when and where?
Help fulfil the purpose of visiting:

Talking to colleagues
Networking
Generating leads
Learning

Speaker introduction
Presentation interactivity
Get feedback

Increase brand awareness
Engage with the brand

Keep everyone on track and informed
Customer support
Event promotion
Engagement
Collect statistics and analytics
Get feedback
Now, let's go over the functionality that is beneficial for each user category.
What Features Do You Need in a Conference App to Make Everyone Love it?
As we've mentioned before, to decide on the functionality of your event management app, you need to walk in the shoes of all the most important stakeholders of your event.
You can give something of value to each of them. Keep reading to see the possibilities.
1. 'What, When and Where?'
First things first! Before we go into discussing the more advanced functionalities, let's start by covering the basics:
Schedule
Keynotes and speakers
Venue map
These are the must-have features. They will help your attendees navigate the event, which is actually the most important job of a mobile app for conferences.
Here are the typical problems that attendees of large events run into:
Extensive programs that the last couple of days, packed with activities, have a complex structure and many speakers.
The large conference venue, difficult to get around.
What can you do to help your attendees get the most of your event program? Personalize their experience and provide useful shortcuts, like:
'My Schedule'
'What's on now?'
You can allow your participants to make their own conference agendas, by selecting the activities they like from the general schedule. In this way, they won't have to go through the entire schedule each time, but rather look only at scheduled items they are interested in. The mobile event planning app will also warn when chosen activities overlap with each other, allowing to choose the best option for them.
In the example below, you can see an app for one of the Elsevier hosted events: the third Food Structure and Functionality Forum Symposium. It allows users to look at the event schedule and pick the activities that they like by bookmarking them. The app will automatically compile your own program for this event.
It is also very useful to tie your schedule to the venue map so that participants can immediately see where each activity takes place. The screenshot below shows an app that we've developed for one of our clients. In it, participants can tap on each agenda item and see its location highlighted on the floor plan.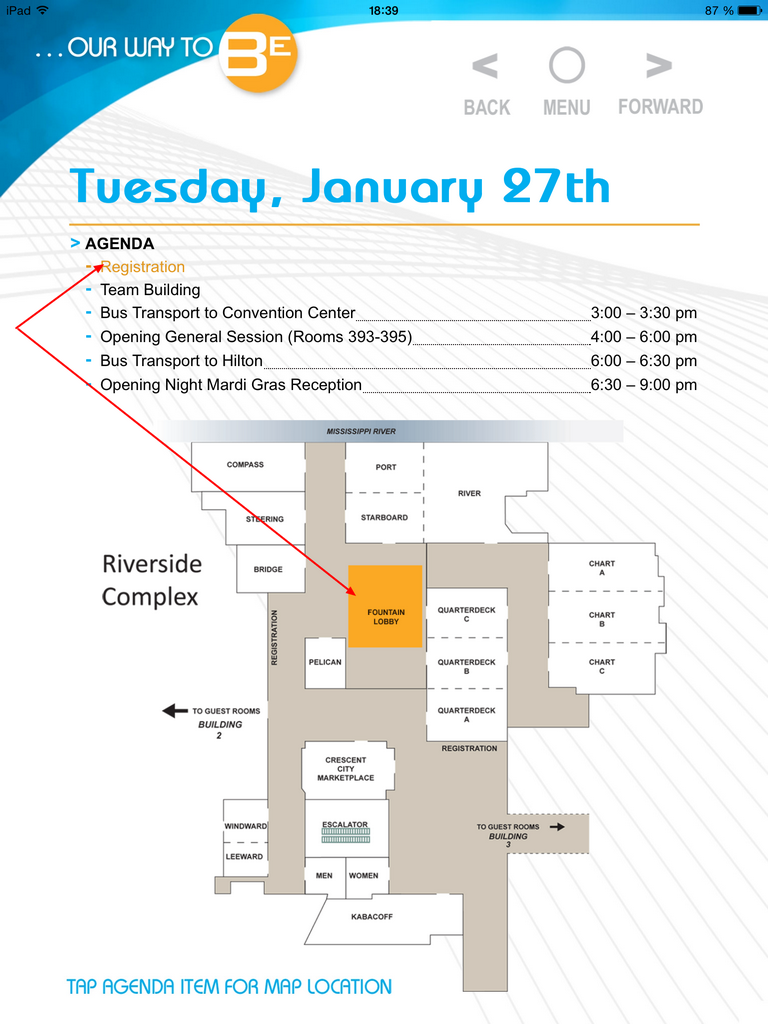 Sometimes, attendees can get stuck at a coffee or lunch break and 'fall out' of your program. Help them to quickly get back on track with a 'What's on now?' feature that shows what is happening at a particular moment in time.
2. Networking
As we mentioned before, in some cases the primary goal for registrants in some conferences is networking. If your attendees are eager to make important connections at your event, create a conference app with the following features:
Attendee list
Companies list
Profiles
Messaging
You can compile lists of attendees and their companies and power them with a robust search. Let users search attendees by whatever parameters are important to them. For instance, you can search The Next Web Conference app users by name, industry, company size, location, funding, and keywords.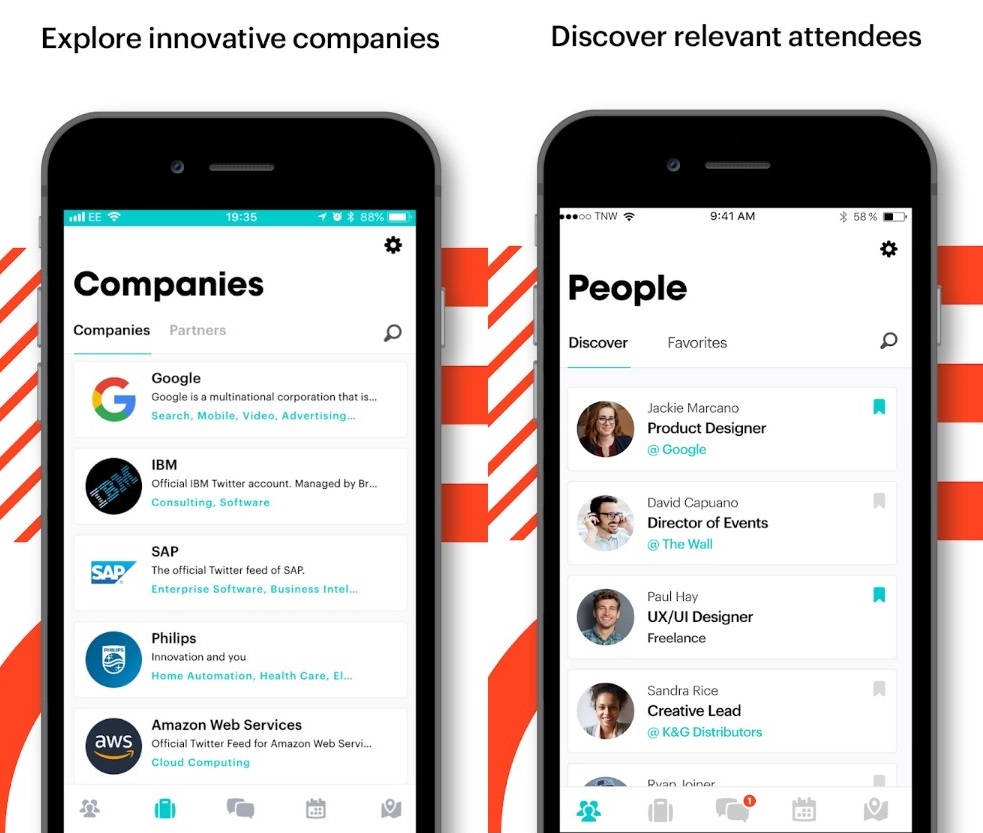 Then, each company and attendee can have their own profile with useful info and links. It is also convenient to link these profiles to Linkedin, so that connections stay intact after the event. You can also have a messenger function so that users can instantly contact each other.
3. Engagement
Would you like your audience to be active or passive? I think the choice is obvious. How great is it to see people actively participating in the activities you plan for them?! This means they care and it also means they will have a lot more to take away from your event. Of course, for the most part, it is the job of your speakers to engage the audience, but you can also spark some engagement with your conference app. Here are a few ideas on how you can do that with conference apps development::
Push notifications
Audience Response System
Gamification
You can start with timely reminders of interesting things going on at your event. These usually come in the form of push notifications.
Welcome everyone, invite them to interesting activities, tell them about sponsored offers, remind them of what's next…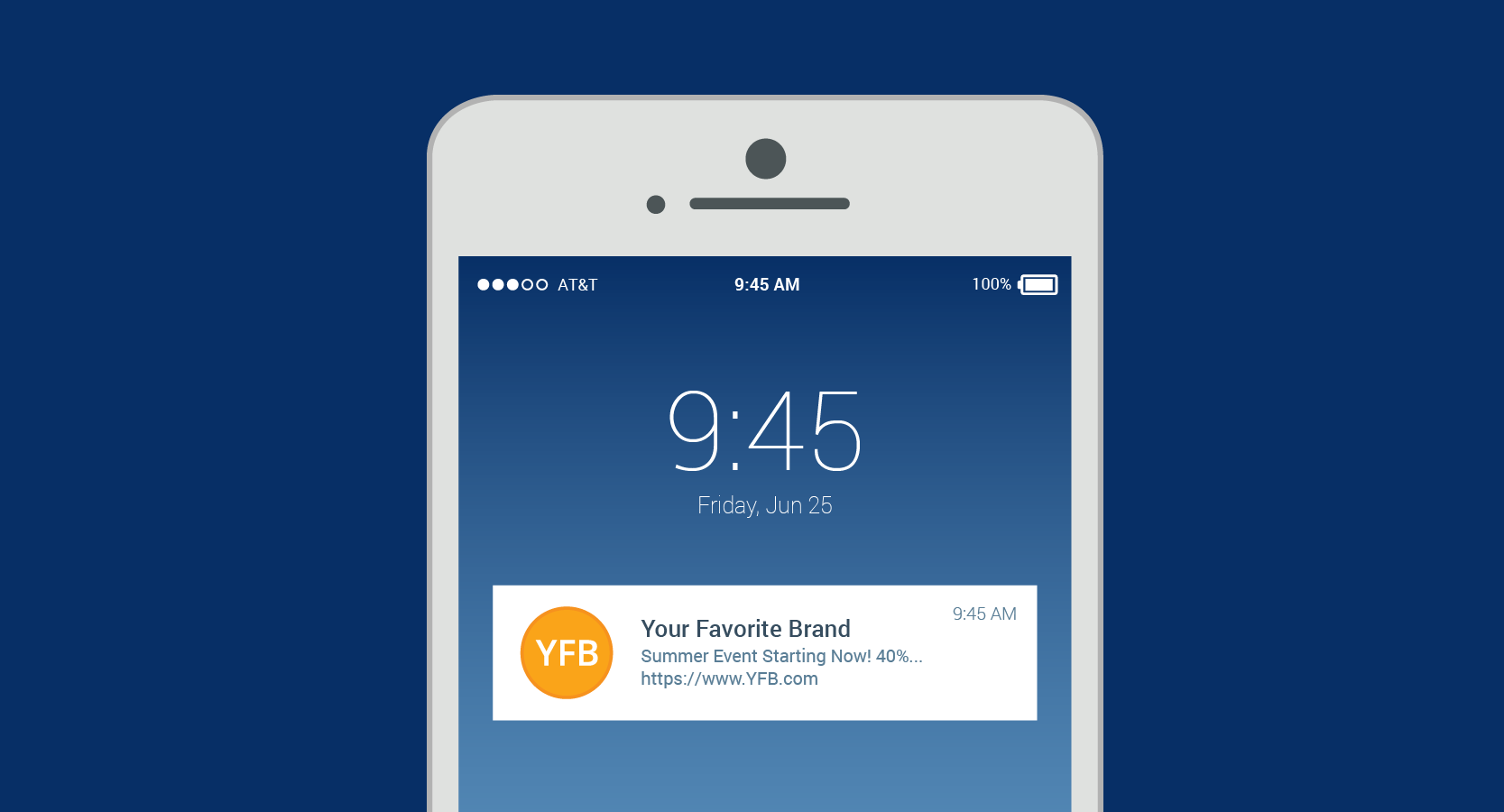 Another feature that is often used to bring interactivity to large audiences is an Audience Response System.
With this feature, a speaker can poll an audience and see the results in real-time. Participants get a question and choose the appropriate answer on their mobile devices. The results are instantly calculated and shown on each mobile device as well as on the general screen.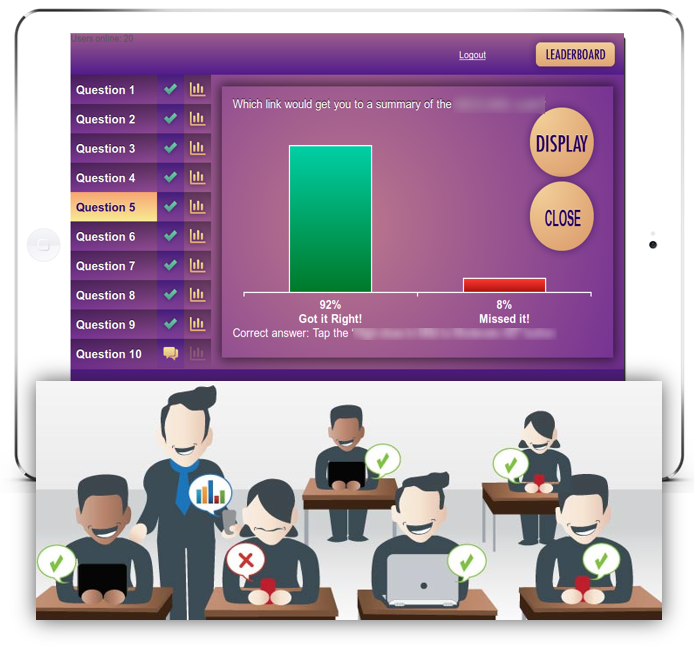 When creating a mobile app for events, you can also add gamification elements. You can offer scores for various activities and show a leaderboard with the most active participants.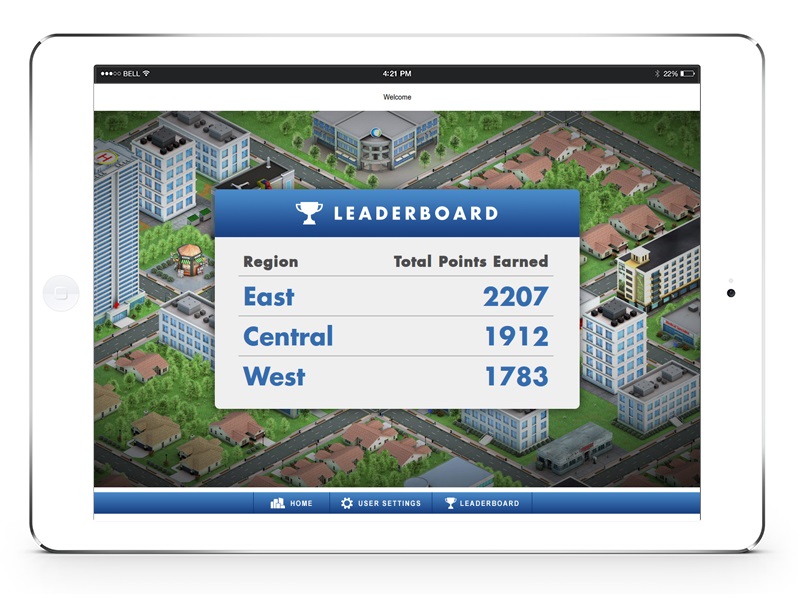 4. Learning
If your attendees are hungry for the knowledge you can give them some:
Abstracts, slides, videos, articles
Poster Galleries
Notes
Knowledge assessments
You can provide your attendees with all the materials that they've seen during your conference, plus some supplementary pieces.
For instance, at scientific conferences, each activity such as a session, workshop, or discussion, is supported with an abstract. These abstracts convey the summary of activities and can come in the form of pdf documents for download or just text. You can make these available right from the schedule page or from the pages of each activity, like Elsevier on the example below. Why not take it one step further and make them searchable and shareable?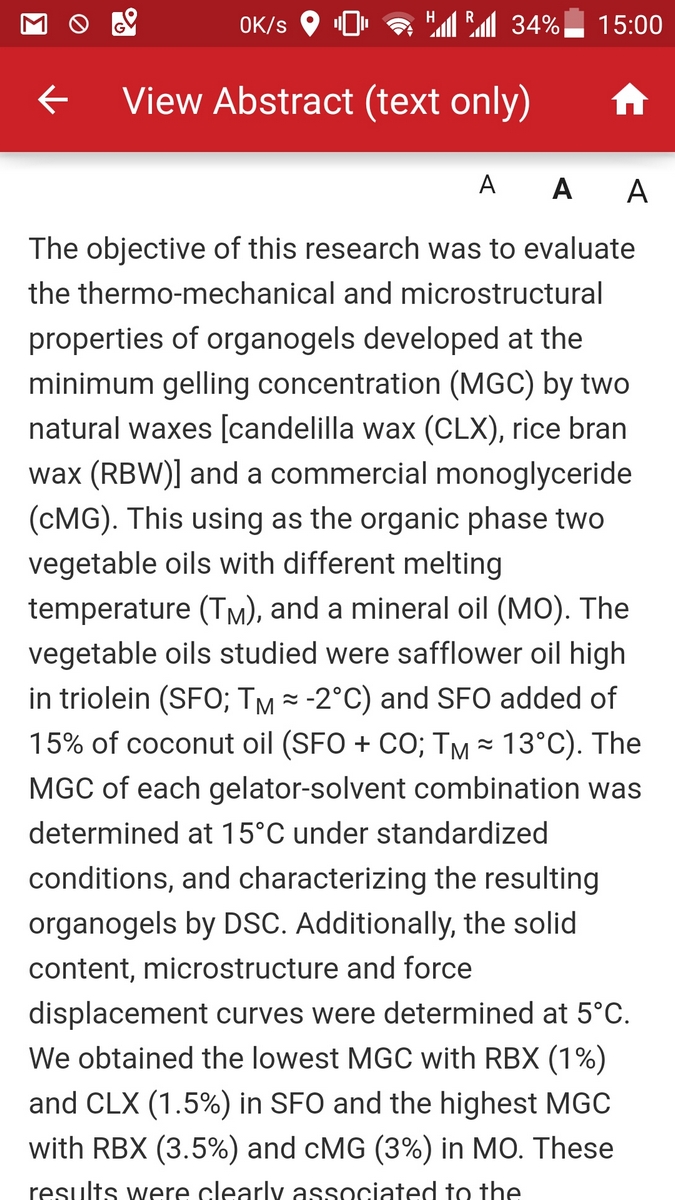 The same goes for other types of content, such as slides and videos. You can also make them available via your app and make sure they come in a mobile-friendly format.
For example, Apple at their annual WWDC event, placed a huge emphasis on videos in their conference app.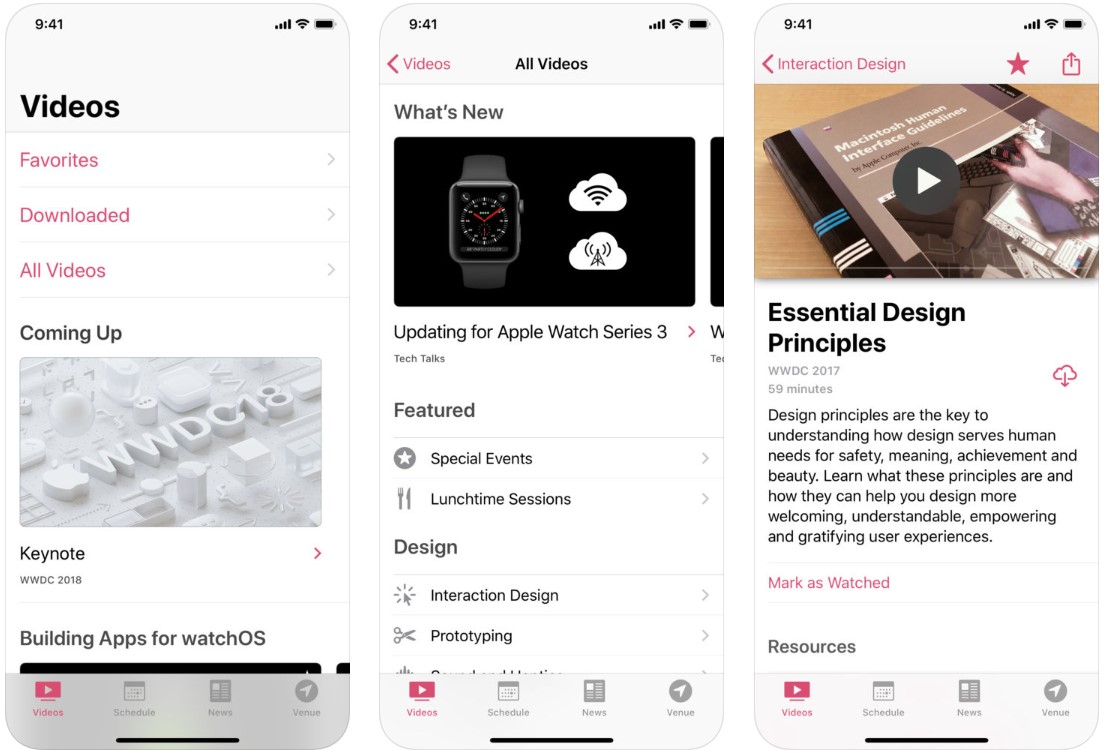 There is one more type of content that can usually be found at scientific conferences - posters. For one of our clients, we developed a Poster Gallery feature. This feature allows you to scan a QR code from a poster and get access to digital content and any additional material such as videos and quizzes.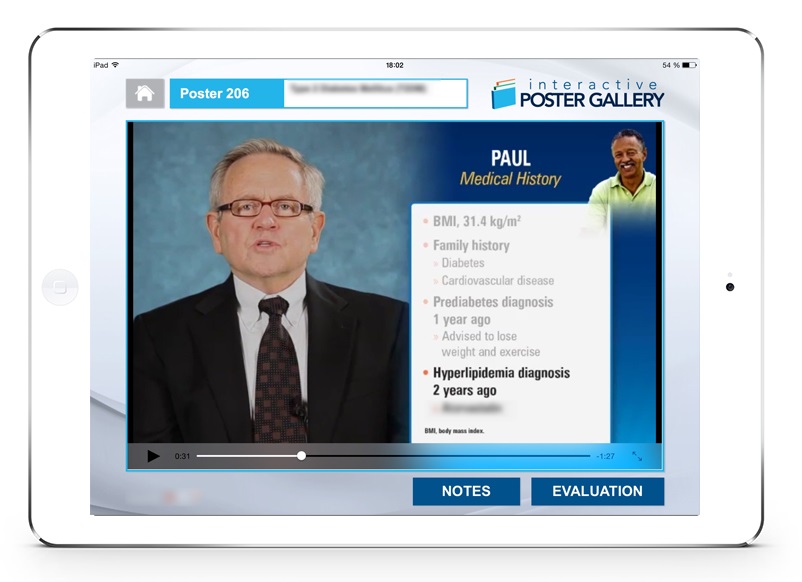 Many attendees also find it useful to take notes during activities. This is a simple feature that can add a lot of conveniences, especially when those notes can be organized, shared, and exported to other mediums.
These are just a few simple ideas, but some go even as far as in-app knowledge assessments and granting Continuing Education credits.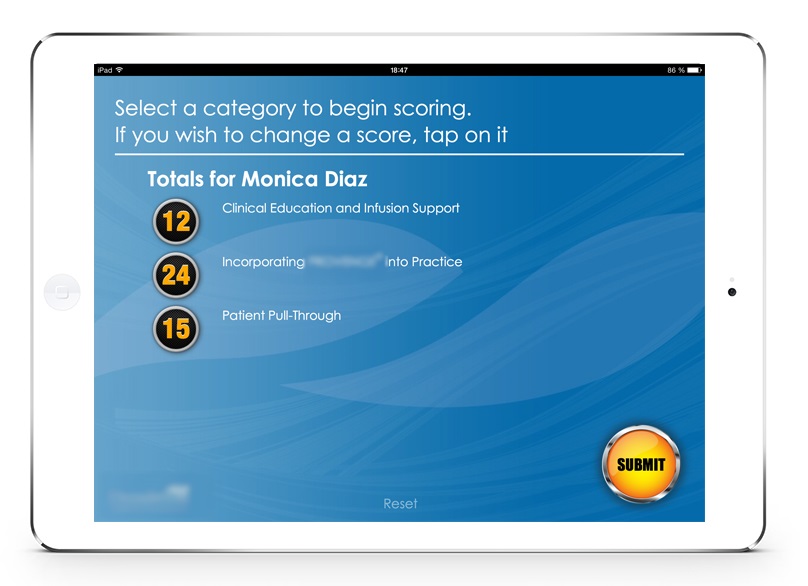 5. Social Media
Nowadays, social media is one of the top ways to promote events, so why not make your app a hub for all social media related to your conference? You can create your own event app with features like:
Twitter feed
Like and share buttons
Add a Twitter Feed and display all tweets about your conference here. Experts advise on encouraging participation and having a catchy hashtag that everyone will remember and use.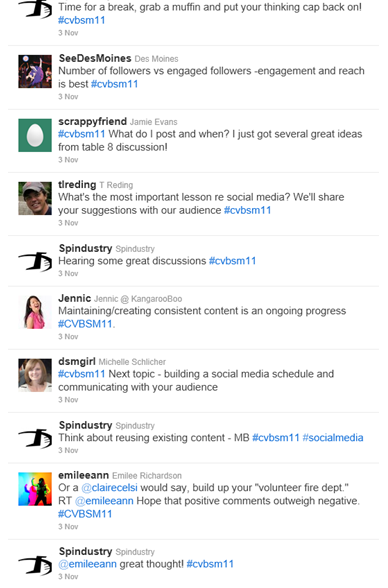 What's even easier is to have tweetable quotes, as well as share and like buttons, on content and activities in your app.
6. Sponsorships
Sponsorships have always been an important source of revenue for event organizers. So when creating a mobile app for a conference, you get new opportunities to offer your sponsors, including:
Sponsor lists
Banners
Sponsored activities
The simplest thing is to have a list of sponsors with sponsor profiles that provide useful info and links. Those can also be prioritized by the commitment of your partners, so Platinum Sponsors go first and then the rest.
Why not sell some of that valuable real estate on your conference app for banner advertising? A good UX/UI specialist can make it work without sacrificing aesthetics and usability.
In addition to this, you can offer the chance for your event partners to sponsor some activities. This can be anything from in-app polls to lunches and workshops.
Who knows, maybe showcasing your sponsors in such a way will pay for mobile development and, perhaps, you'll even have something left?!
7. Customer Support
No matter how good of a job you do with organizing a conference, there will still be a lot of moving parts and things you couldn't have foreseen. No matter how much information about your conference you put out there for participants, they'll still have a lot of logistical questions. That's why event organizers really appreciate organizational and support features like:
Event newsfeed
Support chat
Conference chatbot
You will likely have a lot of announcements to make during your event, like: schedule changes, reminders, sponsor information, etc. All this can also be streamed in the app.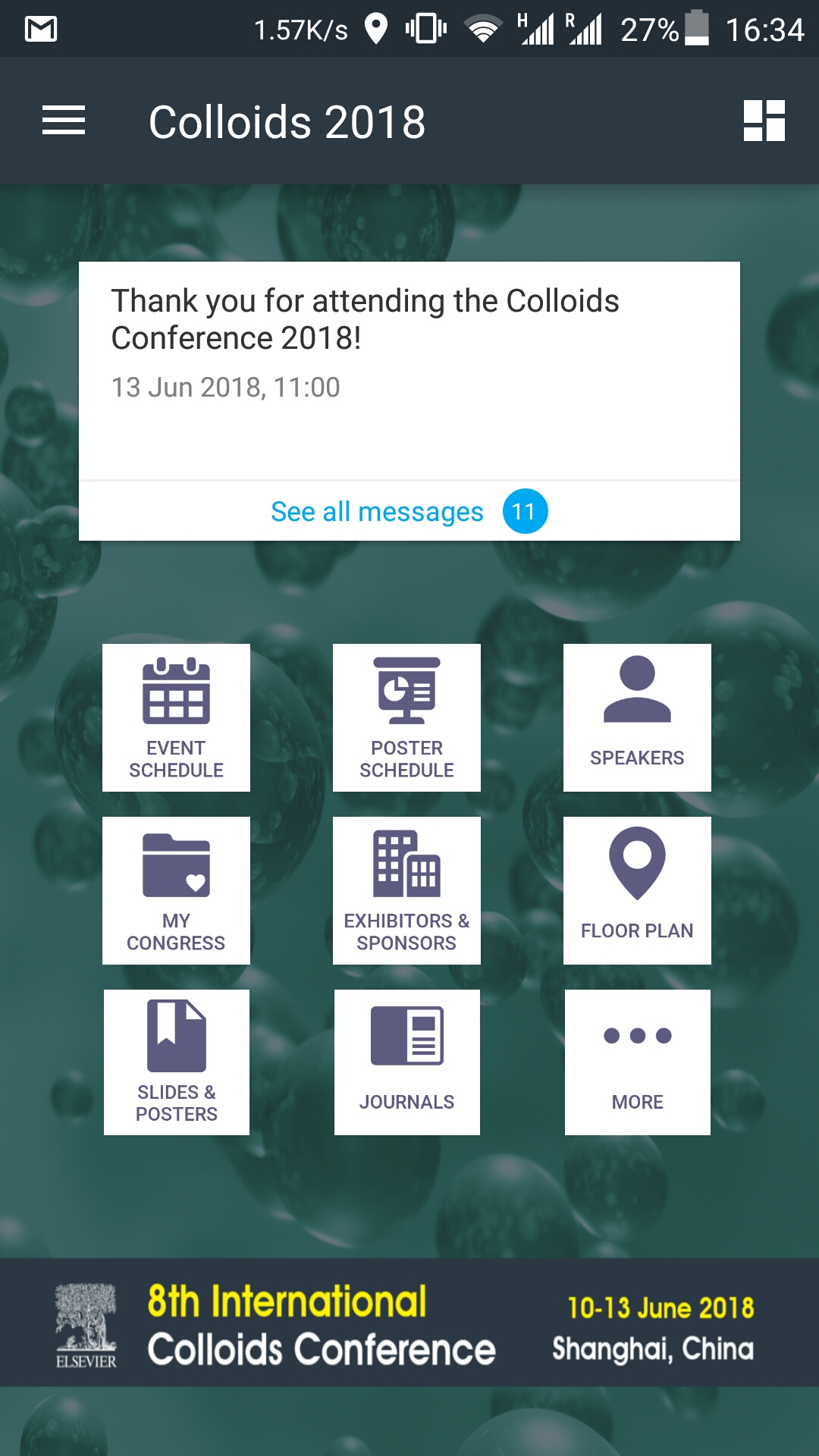 You can use your support chat to answer all those questions from your participants. Or, even better, have a chatbot answer them directly.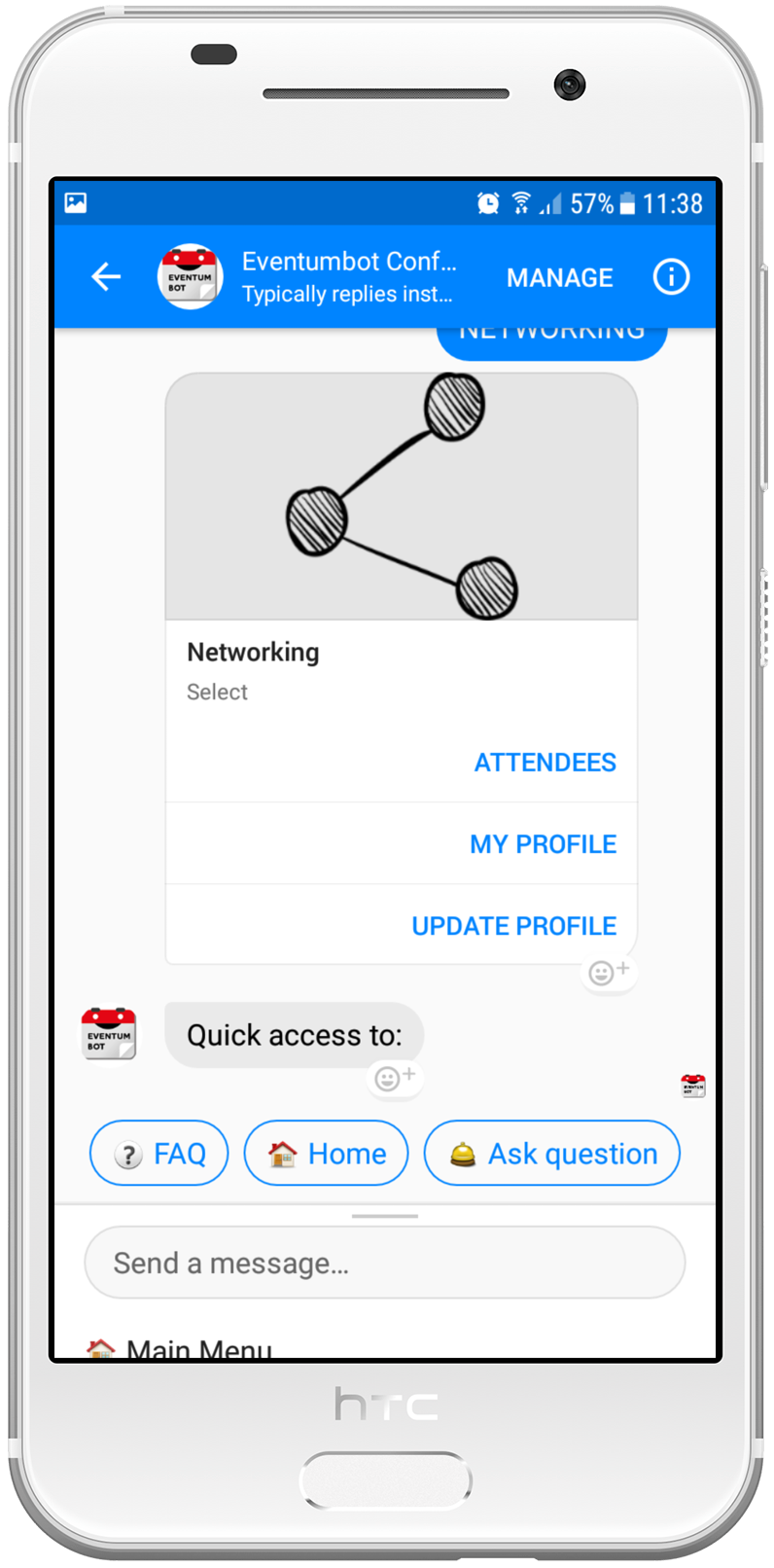 This is, by far, not an exhaustive list of features, but rather some ideas of what's possible to give you inspiration for your event.
Event App Development Cost
Now, don't you want to know how much it costs to make an app for conferences? We'll try to fill this void. We need to start by saying that it depends (sorry). The cost relies mainly on:
The scale of your event
The features you want
The development method
If you need to build a local event app for a small conference, then you can consider one of the conference app builders. It's possible to make it good enough within a short time and small budget. But, if you organize something bigger, like an event that lasts a couple of days, with a thousand or more participants, you may want to invest in custom development to create your own conference app. Here are the advantages you get with a custom conference app:
Features that you want, including unique ones to set your event apart from the competition.
Making your app available for download from the App Store, which is not an option for templated apps developed with app builders.
Exceptional performance, even with high user loads and bad or no internet connection.
The downsides of custom development are the relatively high costs and development time.
However, since this kind of app doesn't have to be native, its development won't be as expensive as one would think. Our choice of technology for this kind of project is either hybrid cross-platform or react native mobile development (iOS and Android). Both work really well for mobile conference solutions and take half the time to build, compared to native.
And finally, the cost…
If you were to ask us to create an event app that contains all of the above features, we'd be able to develop it in 2 to 3 months, which would cost between $8,000 and $13,000.
This is a high-level estimation and it includes the costs of development, project management, and QA, based on our rate of $30/hr. The cost depends on user load, the way particular features can be implemented, and technology choices.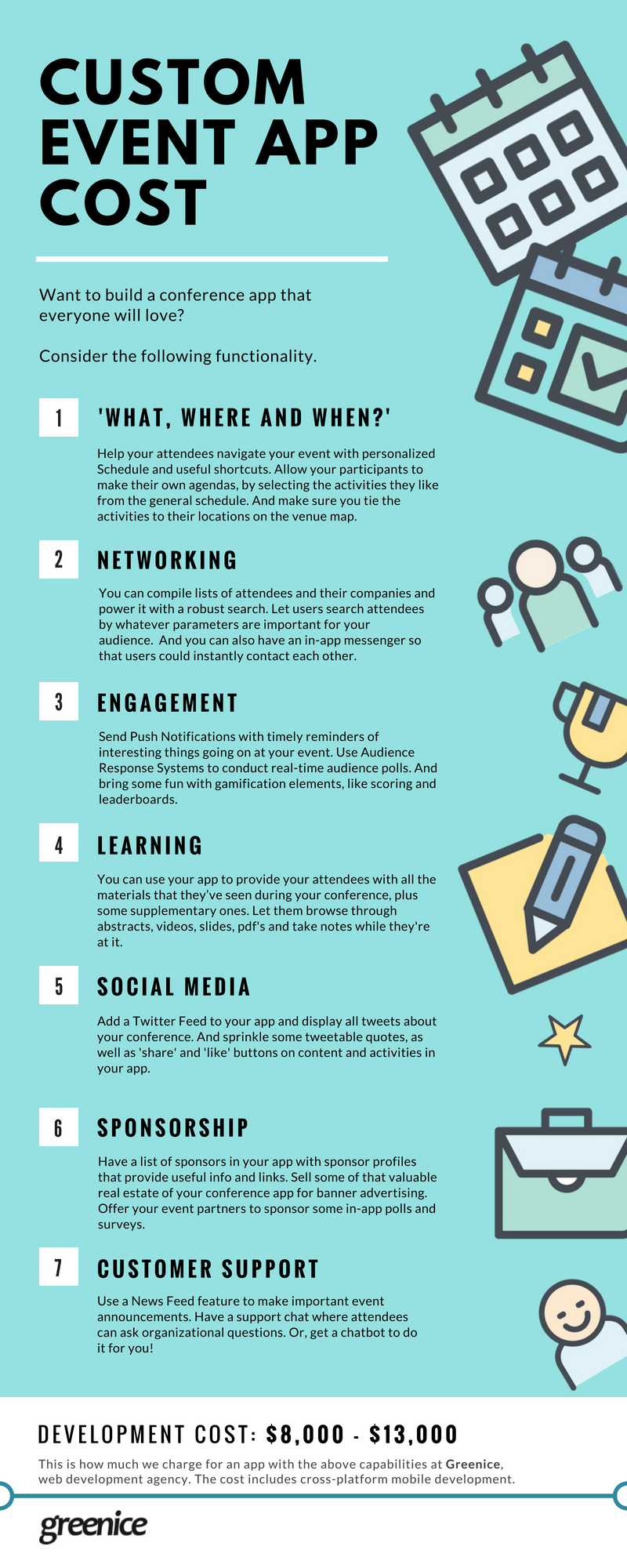 How to Apply this To Your Business
The best place to start is by figuring out what the goals are for participating in your event for each stakeholder. Then you can find a way to fulfill them with your conference app.
When designing your app, make sure it addresses the most essential needs of participants to know what is going on, including where and when. Only after covering this info can you start thinking of bringing extra value to your event. Depending on your target audience's main purpose for visiting, you can offer robust networking, learning, or lead-generating features. Also, don't forget to address the needs of other important stakeholders like sponsors, speakers, and organizers.
When deciding on the scope for your mobile project, keep in mind that your efforts and investments should be proportionate to the scale of your event. You probably don't need a custom app with all the bells and whistles when you only have 100-200 attendees with half a day program. You also don't want to have a templated app for a massive event with thousands of people in different locations, lasting for a couple of days.
If you have questions on how to develop your event app, don't hesitate to contact us. At Greenice, you'll find experienced event app developers. We've built over 40 event solutions for TOP-10 pharmaceutical companies and we'd love to share our knowledge with you.
Rate this article!
You should be
logged in
to be able to rate articles