How to Create a Job Board Website like Glassdoor and Indeed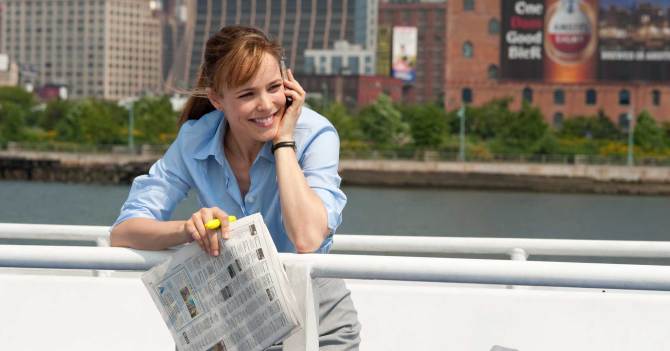 How do people search for jobs today? Not from newspapers, that's for sure.
What about Google for Jobs, social media platforms like LinkedIn and Facebook, or freelancer marketplaces like Upwork and Toptal?
Some people still use classifieds like Craigslist and OLX for finding jobs, while errand runners go to platforms like Thumbtack and Taskrabbit.
But the majority of people (60%) use job boards like Indeed and Glassdoor! However, they are not the only players on the market! There are many opponents that differ by specialization, location, and features.
Is it difficult to create a personal website for job seekers and make it profitable and competitive among market leaders? Let's find out what you should pay attention to when starting up a job board.
Indeed vs Glassdoor: Who Is Better?
Choosing between the platforms, which one do people prefer? Let's look at the numbers:
| | | |
| --- | --- | --- |
| | Indeed | Glassdoor |
| Monthly unique visitors | 250 million | 67 million |
| Resumes | 150 million | 1 million |
| Job listings | 520 million | 12 million |
| Ratings and reviews | 150 million | 900 thousand |
Indeed.com was founded in 2004 by Paul Forster and Rony Kahan. Today it is the biggest job board in the world, used in 60 countries, and available in 28 languages.
One of its major rivals, Glassdoor, started as a company review website and gradually incorporated a job board.
Both websites are now owned by the same Japanese company, Recruit Holdings. That fact probably makes them partners that can close one another's gaps rather than competitors. Generally, recruiters go to Glassdoor for more high-skilled specialists, while Indeed is used when someone needs to find a role quickly.
But what about other big and small guys in the jobs sector?
Competitive Landscape
Every time we start researching an industry, it is always interesting to look through and segment the existing companies. This article is no exception. The job search boards are categorized:
By area: local (HeadHunter) and international (JobisJob)
By level of skill requirements: senior-level (Ladder) and any (Monster)
By specialization: general and specialized
Specialization
Example
General: all kinds of jobs

ZipRecruiter

,

Monster

,

Careerbuilder

,

HeadHunter,

Jooble

IT and Engineering: programming, tech writing, project management

Dice

,

ITjobPro

,

Engineering

Healthcare: medical and pharmaceutical staff

HealthECareers

,

Medical Workers

,

HealthCareJobSite

Finance: banking and insurance specialists

CareerBank

,

eFinancialCareers

Media, journalism, public relations: television, radio, production, gaming, music, and more

VarietyCareers

,

PRWeekJobs

,

JournalismJobs

Legal and government jobs: attorneys, law clerks, lawyers, politics

PoliticalJobHunt,

LawJobs

Creative: illustrations, web design, writing

MediaBistro

,

Dribbble

,

Behance

,

CreativeHotlist

Retailers: sales, logistics, merchandising, security, managers

AllRetailJobs

,

SalesGravy

Food and drink industry: cooks, waiters, bartenders, restaurant managers, baristas

PoachedJobs

,

Culintro

Education: teachers and school administrative staff

K12JobSpot

Tourism and Hospitality: hotels staff, aviation crews

HotellerieJobs

Recent college grads: great part-time, seasonal, internship, or entry-level jobs

CollegeRecruiter
How Do Job Boards Make Money?
The preferred revenue source can differ for general and specialized websites. Thus, according to the latest research, niche sites receive most of their revenue from duration-based job postings (almost 45%) while general websites make the most from pay-per-click (more than 30%).
Most websites for jobs don't charge fees from job seekers; payment is taken from the employers. Here are some statistics on how job boards make money: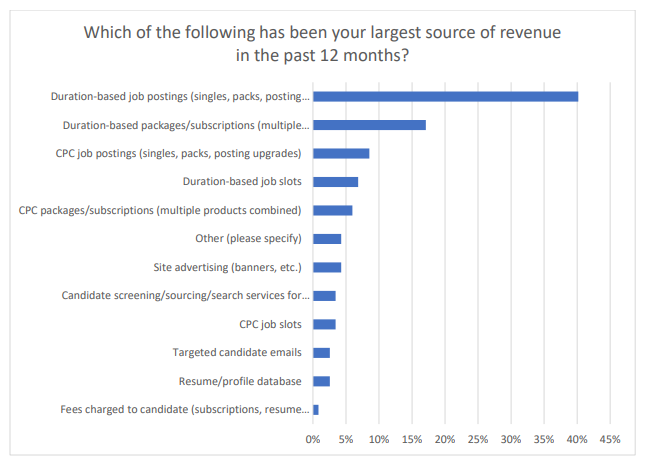 Though 40% of job board revenue comes from duration-based job postings, Indeed generates most of its revenue from sponsored jobs collected across the web. About 50% of Indeed's traffic and 20% of its revenue are from outside the US.
The Glassdoor business model consists of revenue from cost-per-click ads for jobs, job postings, and premium user subscriptions.
So, let's summarize all commonly used revenue-generation methods of sites like Indeed.com and Glassdoor:
This is one of the most common ways to get revenue. But every site sets its own rules.
For example, Indeed allows us to post an unlimited number of free ads, or paid, like at Glassdoor which provides only three free job posts for seven days and then charges from $255 (depending on the number of posts) every month for displaying these posts.
If you start a new job board, it is better to begin with free and unlimited job postings to quickly grow the audience. Another way to monetize job postings is to charge either per click or per lead. This way employers will post listings for free and pay only when you get some interest from potential employees.
This may turn into a sustainable source of income. Instead of just taking a fee for a listing, you can better propose a monthly subscription that will include a definite set of options, like X resumes an employer can access per month, X job listings per month, access to educational resources concerning recruiters/employees, a newsletter with latest resume postings.
This means that most of the functionality goes for free, but if users need advanced features they have to pay for the upgrading of their subscription.
For example, the resume search feature is free of charge at Indeed and their users may search for job seekers without payments, but to contact those who did not apply for jobs they are required to buy a monthly subscription for around $100 to $250 for 30 to 100 contacts.
However, this option can be profitable only when your database counts several thousand resumes to make a value for customers to pay for this. Glassdoor does not have a resume search option at all, they also provide premium features like the option to customize Company Profiles to better express their mission, remove competitor ads from the company profile, get access to analytics, or highlight reviews.
When an employer wants to have their ads better displayed, they may pay for sponsored highlighting. Posters may either regulate their budget from between 10 cents and $1.50 pay-per-click to $5/slot/day at Indeed or buy a package as required on Glassdoor. Also, an additional payment can be taken for promoting the job posts on social media and partner websites.
Many job search websites are more than just job boards, but also provide career services like writing or enhancing applicant resumes and cover letters, giving them useful tips on how to pass interviews, etc. These services may start at $200 for a single resume. This is a good option for niche job boards, but you have to be ready to have a career development specialists on board to fulfill these tasks.
Need an estimate for your Job Board project?
Contact us
How to Build a Job Search Website
To create a job search website, you need to consider four things:
Let's take a closer look at these.
1. Core Features of Job Boards like Glassdoor and Indeed
Creating a personal website for job search takes into account the different types of user needs. A job board website represents a two-fold service:
On the one hand, there are companies and recruiters who aim to find and hire proper employees with definite skills and experience. For that, they need to announce their open positions or get access to resume databases.
On the other hand, there are job seekers who want to get a new job. For that they need to find open positions and be able to apply for them, showing that their skills match what is required for the job.
Minding these requirements, we can create a scope of core features you need to include in MVP to create a job board website.
Company features:
1. Job Posting
A company or recruiter should be able to post a job that will be shown to job seekers. Usually, job websites provide job posters with a wizard form to quickly and easily create a job ad. The form may include a job location, position name, and description. Whether the service collects payment for postings or not, the billing details may be asked. Depending on your business model, you may different options for a recruiter for promoting their ad.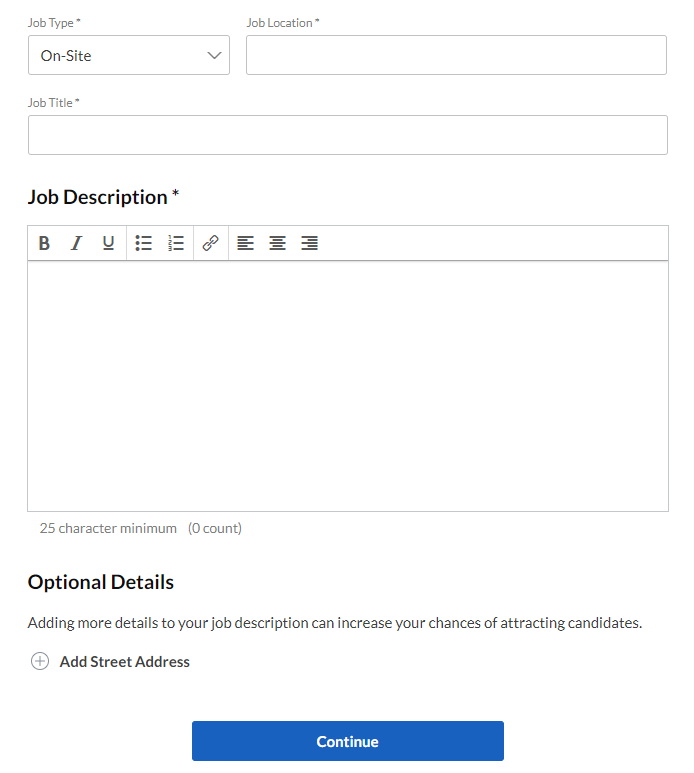 2. Company Profile
This is a page that contains company and job descriptions and currently open positions with the ability to apply. Here you can also include reviews of former employees that are aimed to help applicants know more about working conditions.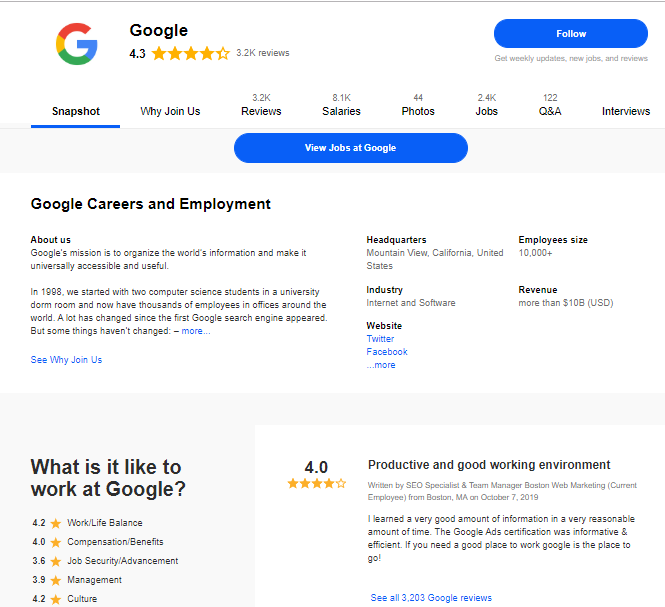 3. Employer Dashboard This is analytics for HR and recruiters that allows them to:
View the stats of opened, paused, or closed jobs.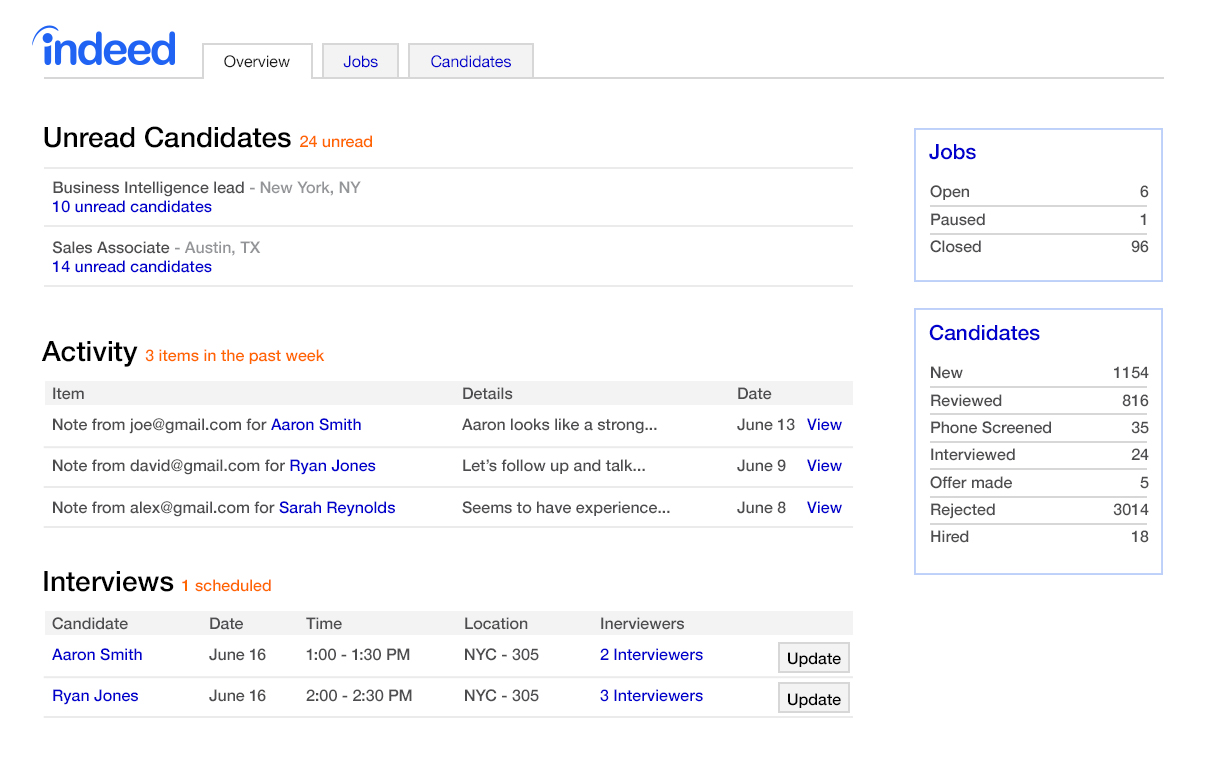 Edit the details of their jobs or change the set budget of a promotion campaign.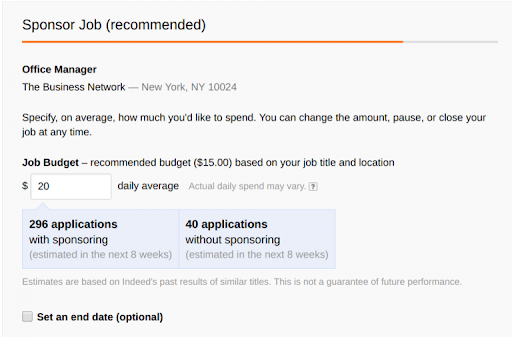 Make notes about candidates and set their status as screened, interviewed, rejected, hired, etc.
Forward an applicant's resume to other decision-makers in the company.
View the statistics of ad performance (views, clicks, and applies).
4. Resume Search This is one of the features that differentiates Indeed from Glassdoor and many other job boards. It means that Indeed job posters can view all resumes for free but cannot contact them directly without paying a monthly fee. They need to pay $100 per month to contact up to 30 job seekers and $250 for 100 contacts. This feature allows reaching out to applicants' top talent workers who did not apply either because they did not see the post or did not pay attention to it.
Applicant's features:
1. Job Search
Visitors should be able to easily search for jobs. This process can be facilitated with filters to narrow down the search. Possible filters are: by date (to show the freshest first), job type (full-time/part-time/contract), salary range, location, experience level, and company.
2. Create a Resume
The same way companies post their job ads, job seekers can also post a resume for recruiters or send their resume to vacant positions. To create a resume, Indeed and similar websites allow applicants to either fill in the website resume form or upload a document. When the applicant uploads a resume it is a nice-to-have feature for converting a document into editable forms. This allows candidates to change information on-site without needing to re-load the resume.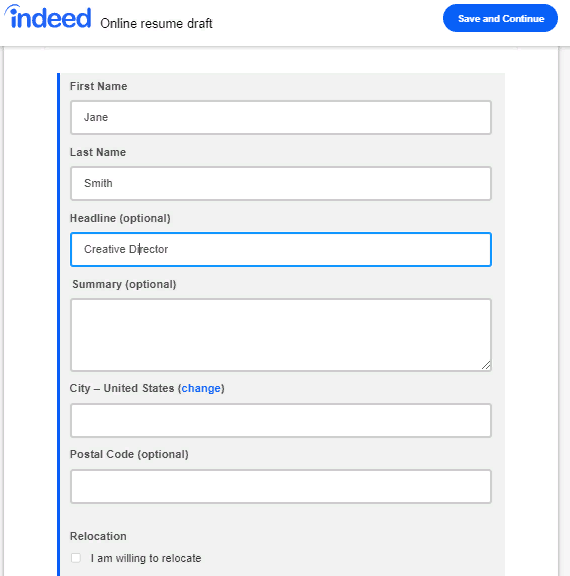 3. Applicant Profile As soon as a user creates a resume, they should be able to get access to the User Profile. There they can create and store more than one resume for different jobs and set the visibility options (some resumes may be archived, hidden, or in draft mode). Other stored data may include contact info, a dashboard with statistics on replies from recruiters, privacy settings, and communication channels for messaging with employers.
Here is an example. We developed 4TradesOnly, a website for tradesmen and their potential clients. The main set of features are personal profiles, job posting from employers, CVs posting from employees, internal chat, but it also offers analytics dashboards for employers and employees.
2. Be different from others
Nowadays, it is not enough just to build a job search website. You need to cover other inner recruiting needs to meet the audience's demands. For example, you can find a unique value that will help your recruiters and job seekers streamline the process of hiring.
Recruiters are willing to look through as many candidates as possible to minimize the risks of bad hires that cost thousands of dollars. It is estimated that it is spent around $4,000 and 24 days on average per candidate for CV scanning, interviewing, and assessments.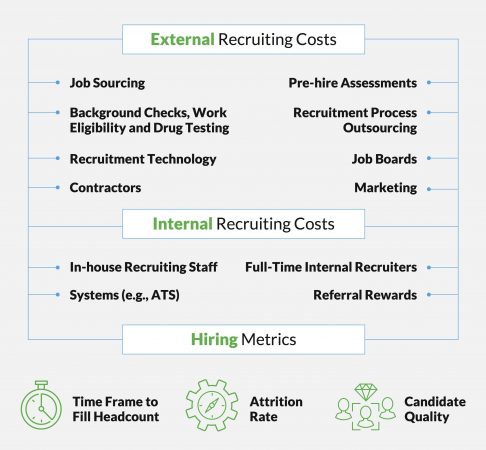 Here are some ideas of advanced features that can increase the value of your job board:
1. Application Tracking System
This feature allows recruiters to track applicants' progress on the way to employment like passing screening tests, interviews, and providing required documents.
For example, for one of our key clients, we created a Human Resource Management System, of which one of the core features was ATS. The system allows recruiters to move an applicant through the step-by-step process of hiring. In their profile, an applicant has to perform certain actions like filling in forms, passing the interview, getting through the training, signing the agreements, uploading all required documents. The system allows them to track when each step is completed, notifying the HR manager and automatically moving the applicant further to the next step. In large companies, such a tool is an indispensable time-saver.
Some platforms have this feature built-in while others prefer to integrate with third-party providers. One of the ready-built ATS services that provide an API integration is Workable, a flexible, mobile-friendly platform.
2. Video Interviewing
47% of 506 surveyed companies use video interviewing to speed up the hiring process, especially when they deal with candidates who aren't local.
Such a feature allows one to interview candidates for different positions before asking them to come to the office. This can again be useful for large and busy companies and companies that suffer high employee turnover.
We created such a feature for Skillheart, one of our clients from Norway, as part of a more complex solution consisting of an interviewing tool, question bank, and talent bank. All these features prevent losing a valuable applicant and make it possible to contact them in the future when new job positions open. Another benefit of such a tool is eliminating the stress for the candidate and giving recruiters a chance to watch the video at a comfortable time and as many times as needed. Moreover, it is a time-saving option for all participants, especially for interviewing candidates from a distant location or even a different time zone without needing to go to the office.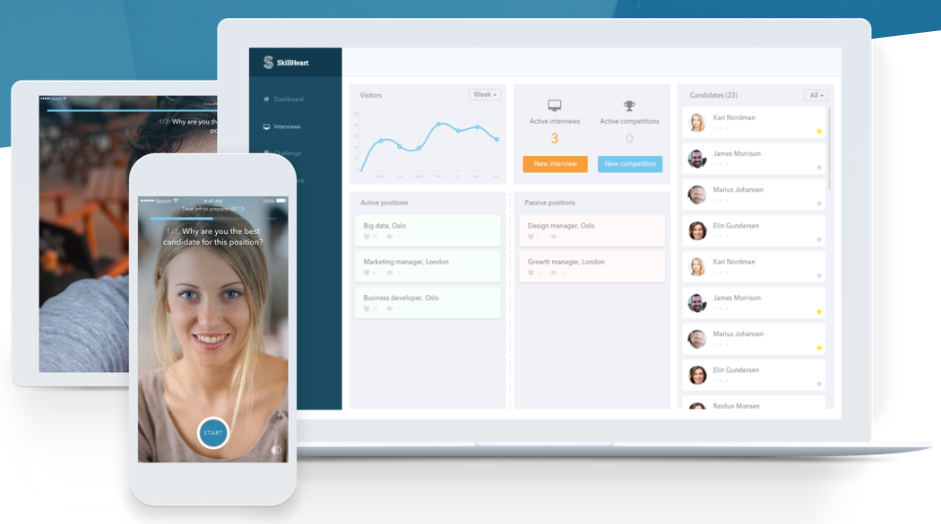 3. CV Scraping
A CV scraping tool as a part of your job board will save a lot of time for recruiters - especially those who deal with large volumes of candidate applications daily. CV scraping allows them to automatically go through CVs for matching their skills to open positions. Look at such services as Hireability and Textkernel to get inspiration for this approach.
4. Assessments
Do you think is it helpful to have skills assessment results even before interviewing a person? This way you aren't spending time on assessment creation and evaluation. Just see the candidate's result and decide if it is enough for your position.
Indeed offers to require all candidates to pass the assessments as soon as they create a resume. I tested this feature as well to understand how it works. A candidate gets to choose a quiz out of more than 30 assessments created by specialists. It is required to give answers to a set of questions in a definite timeframe. After that, the results are displayed as part of the candidate's profile and they can decide to show them to the employer or not.
Indeed says that this tool saves up to 30% of recruiters' time to hire. Moreover, assessments work as proof of the skills declared in the resume.
3. Find ways to attract traffic
Starting a job board website, you should also consider the audience question. Whom should you attract first - companies or job seekers? Ask yourself: why should people waste their time posting jobs and resumes on your platform when there is nobody?
There are several tips that may help you attract an audience at the first stage:
Make it free of charge or very cheap compared to others. Those who are interested in finding candidates or jobs will take the chance to use all possible platforms, especially if they are not required to pay. You can provide a Freemium business model - giving a core part of the functionality for free and providing advanced features by subscription.
Start with a niche. If you know that there is a demand for particular specialists in the area you are focusing on, you may create online job application categories for medical, education, or aviation staff. People of the profession and companies interested in specialists will be interested in visiting your portal more than other general websites.
Cooperate with other platforms. While you do not have your own job postings, you can borrow from others. For example, participate in affiliate programs of large job boards that use all possible channels to promote their ads even through other job boards. People will see that you have a database of listings and start posting right on your website. When you get a certain amount of your own users you will be able to boost the traffic by allowing job aggregators like Indeed to scrape your website. Thus, they will bring traffic to your site. A good example is LinkUp, one of the fast-growing job boards that index millions of jobs directly from employer websites. Such an approach also contributes to the trustworthiness of the website as it scrapes reputable resources.
4. Technical aspects of development
There are many ways you can build a site like Glassdoor or Indeed. But the main consideration is whether you go for custom development or prefer an off-the-shelf solution.
While using one of the job board website builders may seem cheap and easy, you should be aware that such solutions can satisfy only initial needs until your website starts scaling up and requires new and more sophisticated features. It is quite challenging to remodel a website created on a website-building platform.
Moreover, using off-the-shelf solutions cannot guarantee the security of stored information from your users because such platforms are attractive to "bad guys" who prefer to hack in bulk.
On the other hand, despite its more costly initial development, with custom web development, you get a 100% flexible, secure, and scalable system.
So this is only a question of your roadmap. If you need to decide on a startup idea or if you are fully satisfied with the features of the website building platform - go with it. But if you have already proved your hypothesis and need a reliable website or application, it's better to choose a custom development right from the start.
How to Apply This to Your Business
Despite the fact that there are thousands of job boards in the world, you can always try to find an unmet need and provide your solution.
As you see from the article, at the beginning of your route, you do not need to have a lot of features, and they are quite standard. Start a job search website with MVP to prove your idea and focus on marketing and bringing in traffic. As you get more and more impact you will be able to improve the platform with advanced features that will allow you to scale up for larger companies and more niches.
At Greenice, we have experience with HRMS, ATS, and Talent Bank systems that reliably serve their owners' needs.
Want to estimate your job board project?
Contact Us
---
Author: Anna Klimenko is a market researcher and author at Greenice with multifaceted knowledge about different types of business and technical solutions. Anna's experience in technical writing and product management allows her to understand web development processes and enables her to translate technical concepts into plain language to help entrepreneurs make informed decisions.
Co-author: Sergey Burukin is the Head of Decision Intelligence at Greenice. He is passionate about developing artificial intelligence (machine learning) systems that empower decision making. Sergey also writes scientific articles and shares his knowledge on the Greenice blog.