A blank list with blue hyperlinks on it could never catch today's user's attention... or could it? These numbers tell a different story: $1 billion of annual revenue, 50 billion monthly page views, 100 million ads posted monthly, 70 countries covered and 15 languages supported! And all this is from a company of 50 employees who maintain a page of few features and an old-fashioned 'newspaper-like' user interface that has not changed for 25 years! Craigslist is a phenomenon of the eCommerce industry, and it is definitely worthwhile to discover the secrets of its success. What options do startupers have when aiming to build a website like Craigslist today? Let's find out!
What is Craigslist and Its Features?
How Craigslist Was Originated
Craigslist is a pioneer among contemporary online ad portals. In the mid-1990s, posting ads in web portals instead of newspapers turned viral because online ads were free and could be displayed to a much larger audience. Another name for such websites is 'classifieds'.
The same way as Amazon was created and ruled by its incomparable founder Jeff Bezos, Craigslist also is the child of one person: former IBM software developer Craig Newmark. These two billionaires are as different as the sun and the moon in their temperament and lifestyle. Unlike Bezos who fountains with energy and strives for newer achievement, Craig has never made ambitious plans for conquering the world and did not care for multiplying his assets. His empire was created accidentally and even now that he became the owner of one of the most visited websites in the U.S. he still escapes publicity.
Craig does not disclose his share in the company, and, being a famous philanthropist, donates a lot to support projects of cybersecurity, education, journalism, and charities. Craig's faithful partner and Craigslist CEO Jim Buckmaster lives by the same philosophy of making a useful service for people rather than increasing profits. This approach to business surprises many analysts and businessmen:
"They are not a typical business in any capitalist sense of the word," said the AIM Group's Peter Zollman. "They could increase revenue to $6 billion or $7 billion a year tomorrow and there wouldn't be much complaining."
What Are Classifieds?
The mission of ad websites is to connect sellers to buyers through the listings posted on the online portal. In most cases, ad posting is free of charge, but there are other ways to monetize that we'll cover here shortly. For now, let's see what features make up a traditional classifieds website.
If you want to start a website like Craigslist, it is best to find out what alternatives already exist in the market. Today's classifieds are represented by hundreds of websites. The biggest competitors are:

Features of Craigslist
Craigslist's functionality and interface have not changed much since 1995. The reason is that the website's owners think the UI should be as simple as possible to be intuitive for users and take no time to learn.
"We are always trying to make the site easier to use, more accessible, and even speedier" - Jim Buckmaster, Craigslist's CEO.
The main features include:
This is the core feature. Users should be able to add a new post and update or remove the existing ones posted by them. It takes only a few minutes to add a listing on Craigslist. The listings creation process on a website like Craigslist should be intuitive and quick while still including some user verification steps to prevent spamming. The only verification on the site is an email confirmation at the completion of the listing creation.
Craigslist requires a sign-up for some categories of postings and some areas of the site. All the rest can use the website without registration.
Registration usually allows you to increase the security level on sites similar to Craigslist and benefits marketing research. To encourage users to sign up, you may hint to them that registration will allow them to control their postings and get notifications on views and messages from buyers and other perks from the website.
Platforms that manage millions of postings need a quick and smart search engine. At Greenice, we rely on ElasticSearch technologies when we need to create a classified ads website. This search engine is able to run through a huge database in a moment to retrieve the requested result. To make the search easier for users, add filters and categories.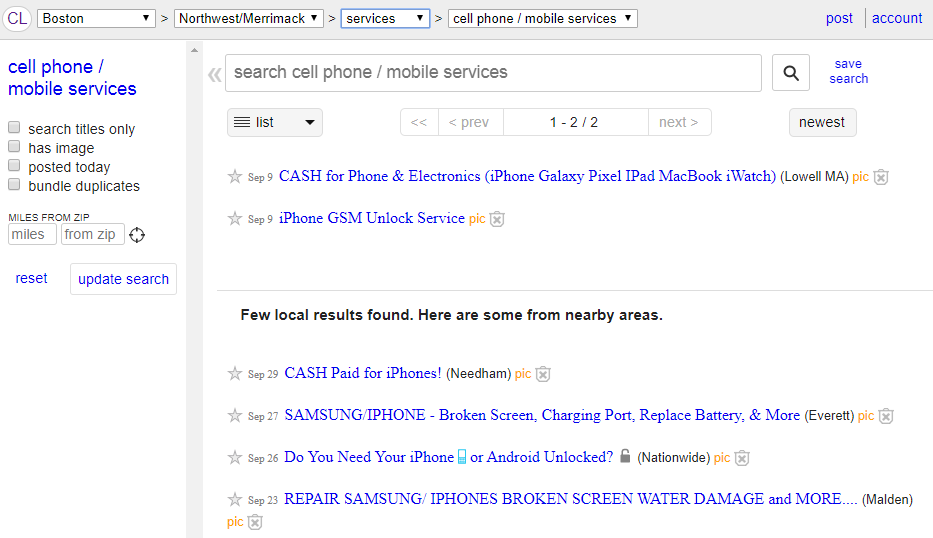 This is Craigslist's specific feature. This feature was actually a starting point for Craigslist. First, Craig Newmark just sent out newsletters with events taking place in a certain area. It has since evolved into the ads portal. Now users use this feature to look up events in the selected date and place.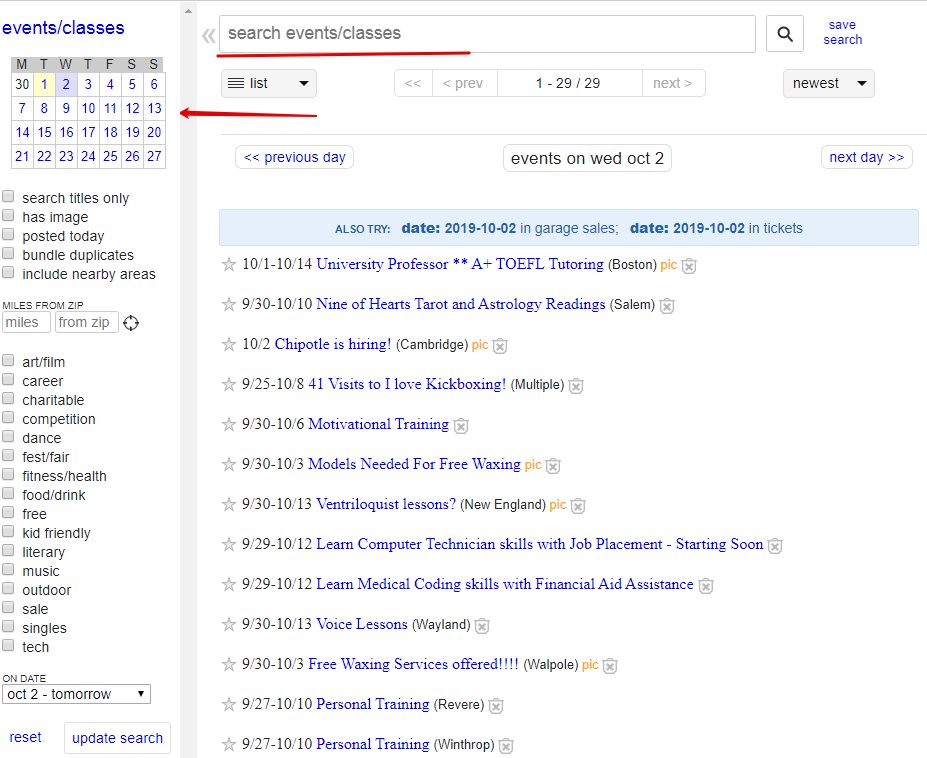 The only way users can contact each other on Craigslist is by email. In terms of security, the real email addresses are hidden and show up as an encrypted address that can be used for messaging between buyers and sellers.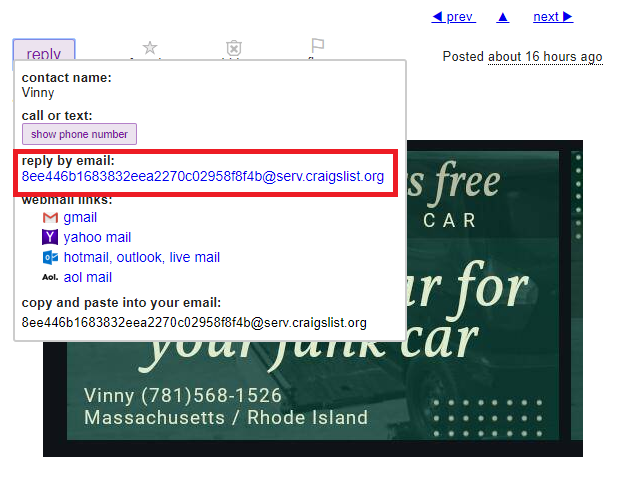 Craigslist allows users to flag ads they suspect to be a fraud or spam. After a while, such marked listings are removed by the system. As the owners of Craigslist note, this minimizes the operational costs and creates trustworthiness in the community.
This is a very controversial approach. For one, it saves the company resources for moderation and strengthens the community. On the other hand, it allows users to remove ads from their competitors while ignoring potentially unsafe ads.
Do you need an estimate for your project?
Contact Us
How Does a Classified Website Earn Money?
Craigslist has never asked for money from investors and stated that ads bring more than enough profit to cover all development needs. Craigslist's CEO Jim Buckmaster said that making a profit is not the company's goal and all the revenue they receive goes into operating costs. The company's strategy is 'network first, profit later', and that is appreciated by users and allowed Craigslist to gather the largest community of ad posters in the world. Most of the advertisements on Craigslist are free. But they charge fees for certain listings:
$25-45 for ads in 6 major US cities
$75 for a job listing in the San Francisco area
$10 for listing an apartment rental in New York
$3-10 for a post in some other categories and areas
Even this allows Craigslist to earn good money.
However, their competitors use a mixture of ways to monetize to have a sustainable profit. Let's review the most common ways you can earn money with a new site like Craigslist:
Fees for Postings.

Undoubtedly, free ads attract huge traffic. However, having even the smallest fees can bring good profits. Besides taking payments, you automatically filter spammers and increase the trust of the website. As a compromise, you can allow posting a limited number of free ads, and charge the extra listings. An example of this model is Oodle.

Transaction Fees.

This feature is more characteristic of peer-to-peer marketplaces like Etsy, eBay, and Airbnb, but even some modern classifieds have adopted this monetization option. Thus, OfferUp takes its 7.9 percent from the transaction between buyers and sellers.

Premium Features/Paid Business Account.

If your website allows posting free ads, you can propose some advanced features to users who want to sell quickly. However, people are not very willing to pay before they try, so you can either provide a free trial period or explain what unprecedented value they will obtain subscribing for a premium account.
For example, our project NoCowboys allows users to register a 'Business' account which gives users extra freedom in managing their information and viewing analytics:
Highlighting their listings and displaying them higher than unregistered competitors
Sending email notifications about new ratings added by customers
Emailing customers directly
Showing their services advertisements on the unregistered competitors' pages
Inviting customers to write feedback and giving them the opportunity to respond to feedback, telling their side of the story.
Google Ads.

Dedicate a space for Google and AdSense ads to draw extra profit from clicks. However, do not overuse such ads not to turn the website into one big blinking Christmas tree. Here you cannot control the content of how ads appear like you can with sponsored ads.
Sponsored Ads/Featured Listings.

While most of your functionality can be free, including ad posting, you can display Sponsored ads and banners above all the other ads to attract attention. Still, as few users pay for the promotion, this type cannot be used alone and needs to be combined with other monetization types. The last two types are the source of revenue for the OLX portal: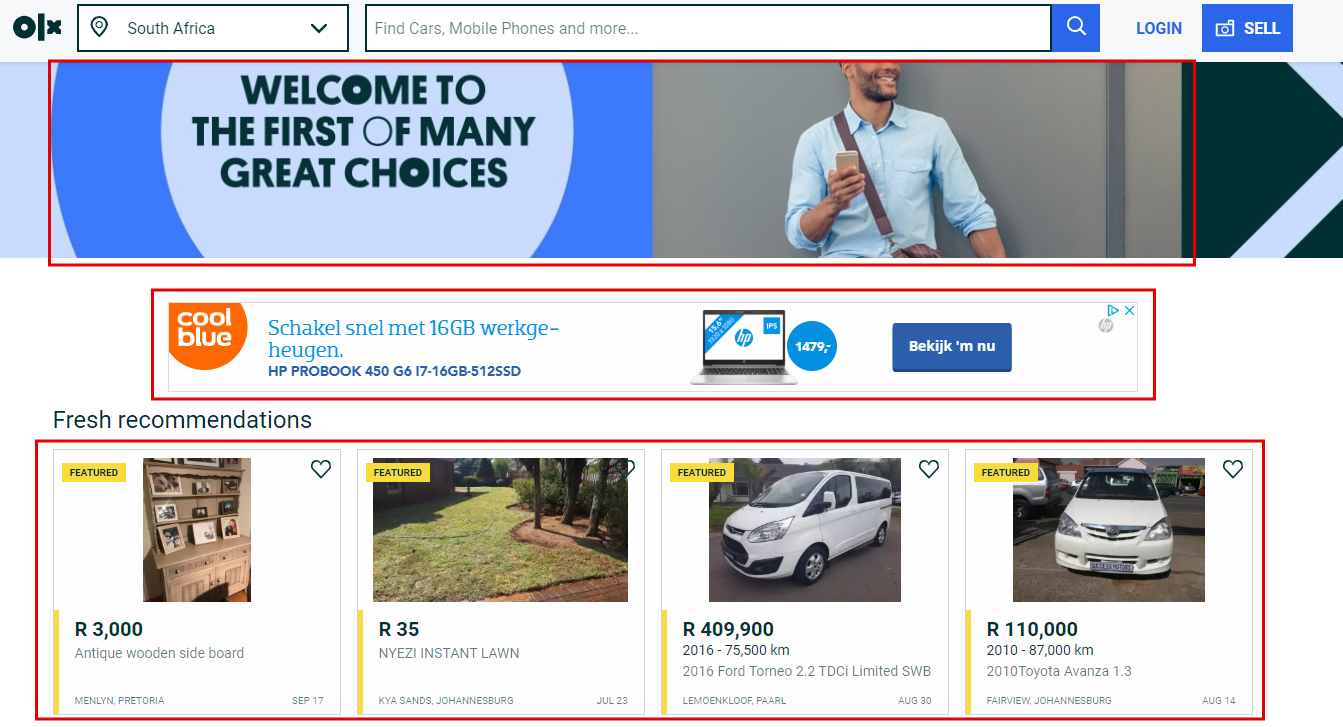 3 Steps to Create a Classifieds Website
1. Create a Unique Value Proposition
Craigslist and other already existing classifieds sites have already set firm positions in the market. It's hard to compete with them unless you find some unmet user pain points and provide value that hasn't been provided yet.
For that, you need to study your target audience and their contemporary needs. For example, you may cover some areas where the global ads websites failed to enter due to local specifics. Or you may enhance some mechanisms of ad posting, payment methods, user interface, or communication channels.
If you want to create a classified website, look at the strongest challengers of Craigslist - OfferUp, LetGo, Hoobly, and Recycle.
Example of a Solution OfferUp was launched in 2011, and already in 2015, it was named the hottest startup by Forbes. The founders intended to fight for the lead with Craigslist, eBay, and Facebook Market. And they already succeeded by a lot. By 2018, the platform had 42 million users annually and its value was estimated at $1.2 billion. The main value proposition was that they provided a simple and convenient mobile app for selling and buying used goods. The app is always evolving and adding new features:
Large images of goods easily uploaded from smartphones
Bidding option to negotiate a lower price with a seller
Looking for products by geo-location
Increased security measures for user verification, verification badges, positive review attributes, average response time, trusted connections, linking with Facebook face-to-face communication
Buyers and sellers ratings
Direct messaging between users without disclosing email address or phone number
Shipping feature with the option to evaluate and return the item within three days after delivery
Partnership with Goodwill to list their second-hand products on OfferUp
Reservation feature to set items on hold till making a final decision.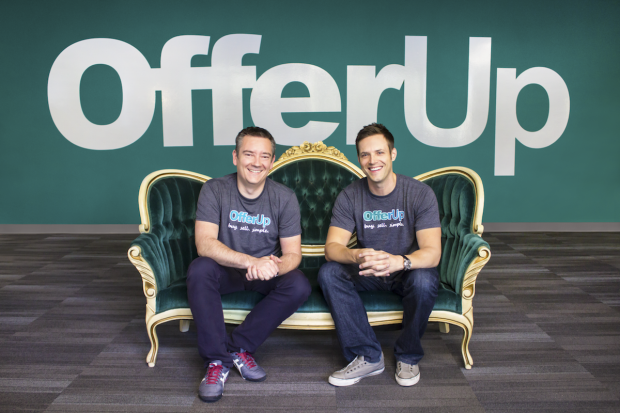 This example proves that there is always a way to stand out among powerful, worldwide-known competitors if you are able to find the value proposition and satisfy the unmet needs of the target audience.
2. Solve the Existing Issues
The good news is that those who aim to create a website like Craigslist can learn from the 25-year experience of existing websites that went through many hurdles as an example of what works best and worst. You may find a key in the areas where your competitors failed and try to solve them. Here are some challenges:
Classifieds as the place of crime
One of the challenges for Craigslist for many years was ad moderation and trust-building.
Craigslist's reputation is dubious and linked with crime. It counted nearly 127 murders connected with the website since June 2007.
The only user verification on Craigslist is an email confirmation in the moment of posting an ad. And the platform boasts the feature of encrypted emails. However, this does not guarantee the safety of users at all. Emails can be fake as well as the people behind the accounts. In this case, even Facebook Marketplace is safer in providing linkage to the buyers' and sellers' Facebook accounts where you can at least see the photo and view the thread and friends of the user.
'Personal ads' moderation issue
Personal ad sites like Craigslist have a lot of headaches with the law. If you go to any category or forum at Craigslist, you'll see countless sexual content ads that were previously grouped in a separate 'Personal' category, but because of constant complains of abusing content and even FBI involvement, the platform removed this section. But still, because of the absence of enough moderation, anyone can add such posts freely to any category and ads multiply in progression, ruining the site's reputation.
Example of a Solution
Making a website like Craigslist, you definitely do not want the problems with compliance with spam and inappropriate ads. Here we can describe how we solved the problem in one of our projects, the home service ads website NoCowboys.
First of all, when a user is searching for a tradesman to order a service from, they can see the badges that indicate verified, unverified, and unregistered users and can base their decision on that information - whether they want to risk trusting unverified and unregistered businesses or not.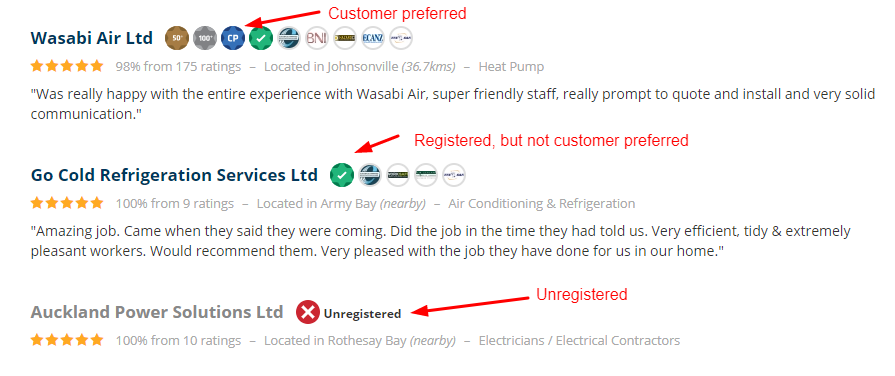 Moreover, having a job done by some tradesmen advertised on the website, the client who ordered the services can post a review to help others make decisions. However, the reviews can also be fake, which may spoil the reputation both of the tradesmen and the platform as a whole.
Thus, to prevent such unwanted situations, we filter site visitors by IP address, do not permit posting many reviews from the same account, and distinguish reviews posted by registered and verified users from those who are unregistered. This way, users understand that unauthenticated reviews can be fake and untrustable.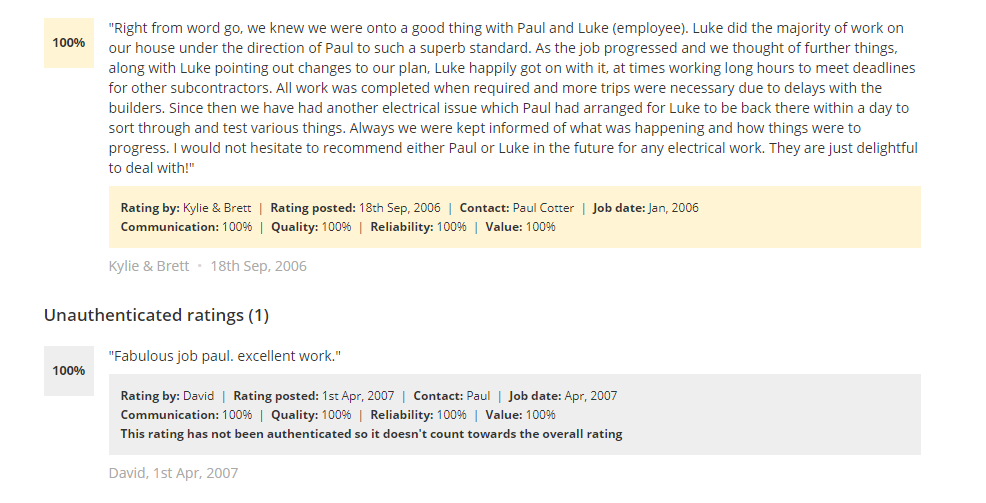 Start Building with MVP
When Craigslist was started, it was as an email distribution list to Craig Newmark's friends.
"I really didn't know what I was creating," Craig Newmark said.
Due to word of mouth the service was rapidly growing and changing the focus from event postings to job search ads. The service gained popularity and they needed to extend their categories and find a place to host and moderate all the ads. Thus, Craigslist was started. If you intend to build a classifieds website like Craigslist.
Example of a Solution
This is how many startups actually begin - with an MVP functionality where most of the tasks are manually performed while testing the hypothesis.
To make a site like Craigslist, you can use this list of MVP features:
User Sign Up:

users should be able to register as sellers and buyers

User Profile Creation:

contact and delivery information, list of listings/purchases

Listings Creation:

an easy way to add listings

Search Bar:

search by keyword, location, and category

Communication Channels:

direct messaging between users, support chat

Payments:

the ability to support transactions for sales or the option to pay for platform services.
After that, these systems can gradually be enhanced with new features and automated workflow.
The list of Advanced features may consist of:
Sellers and buyers ratings and feedbacks:

this increases the trust in the platform

User verification:

there are many ways to check the user personality and contribute to trust-building

Automatic geolocation identification:

enhances the usability by showing the deals for users in close vicinity

ML-based product recommendation system:

facilitates the search of necessary products

Auto-suggestions for listings descriptions:

simplifies and speeds up the process of listing creation

Mobile app:

instant notifications from sellers and the ability to create and manage listings on the go

Delivery feature:

enhances the user experience by simplifying the shipping and tracking of products
At Greenice, we can help you create an MVP application or website that will be easy to scale up when your idea proves its viability and worthiness to continue investing in it.
How to Apply This to Your Business
Classifieds websites are one of the most usable eCommerce branches. People sell and buy used goods, search for jobs and services, and lookup for events and communication.
Despite how much users love Craigslist, it seems that the platform stopped in its evolution long ago, but the technologies and demands of the contemporary audience move on and require better services to solve new challenges. Craigslist does not use its business potential and instead pursues other aims.
Thus, there are many startups who dare to compete with the market leaders to prove their viability and exceed expectations with their ability to make money quickly while providing an excellent service.
Whether you are a startup or an existing business that wants to make a classifieds website, we are here to provide you with reliable custom development services to help you accomplish your goal. Our 10-year experience includes work on many kinds of complex solutions from simple websites to ERP systems. We are experts in secure and scalable solutions for eCommerce, specializing in the creation of marketplaces, review websites, price comparison websites, and CRMs.
Rate this article!
You should be
logged in
to be able to rate articles