5 eLearning Trends in 2022 That Can Make You Reconsider Your eLearning Strategy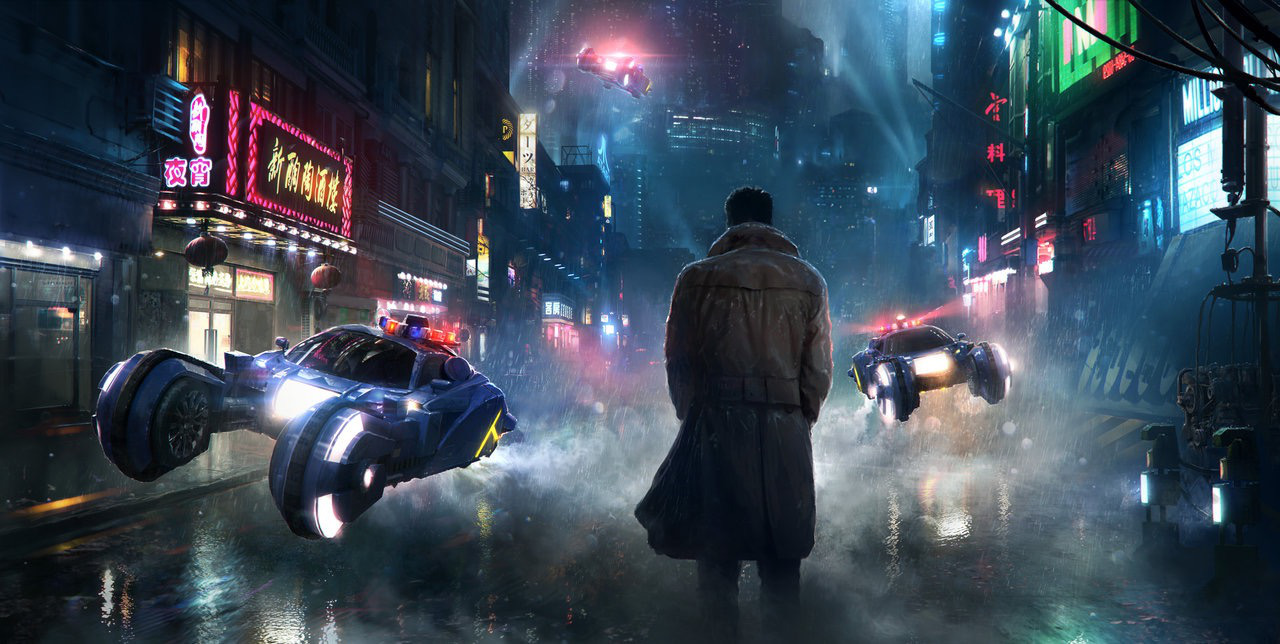 Curious to know what the future holds for the corporate eLearning industry in 2022?
After all, wouldn't it be nice to know beforehand if one day your boss decides to replace you with a robot?!
Luckily, this isn't the case for most of us, at least not yet. Nonetheless, this year we will see a lot of advancements in educational technology. And, in this article, we outline the general directions for these advancements, i.e. eLearning trends to follow.
But be warned! You won't find things like mobile learning, microlearning, and some others that you've probably got used to seeing in top corporate eLearning trends for the past five years or so. Instead, we'll cover some of the newer and perhaps even unexpected trends.
Without further ado, here are the four corporate eLearning trends worth your attention.
1. Adaptive Learning
'Adaptive learning' may sound like another buzzword to you, but don't roll your eyes just yet.
You know how the one-fit-all approach to eLearning is ineffective, as each learner has unique needs and ways of learning?
Adaptive learning along with personalized and differentiated learning are all called to solve this problem. All three approaches are aimed at designing and delivering the right approach-fit-one, rather than the one-fits-all, but at different degrees. And adaptive is the most advanced approach of them.
For a better understanding of what adaptive learning means and how it is different from the other methods, let's take a look at the definitions of all three.
Differentiated learning is the first step to 'fitting' eLearning to each student. It usually starts with knowledge assessments before a course and then assigns a pre-set curriculum path according to the assessment results. So a learner will get a curriculum plan in accordance with what he already knows, but this plan won't change as he will progress. Personalized learning, on the other hand, means that a learner will not only get a knowledge level-based curriculum, but this curriculum will also change along the way. The changes will reflect the changing needs and learning style of each student based on pre-set rules and decision trees. Adaptive learning is a more sophisticated version of both differentiated and personalized learning. It constantly adapts the eLearning program to each learner based on data and analytics. And it also becomes better as more learners use it. But rather than running on pre-set algorithms, adaptive learning is based on artificial intelligence.
The picture below sums up the differences between the three approaches.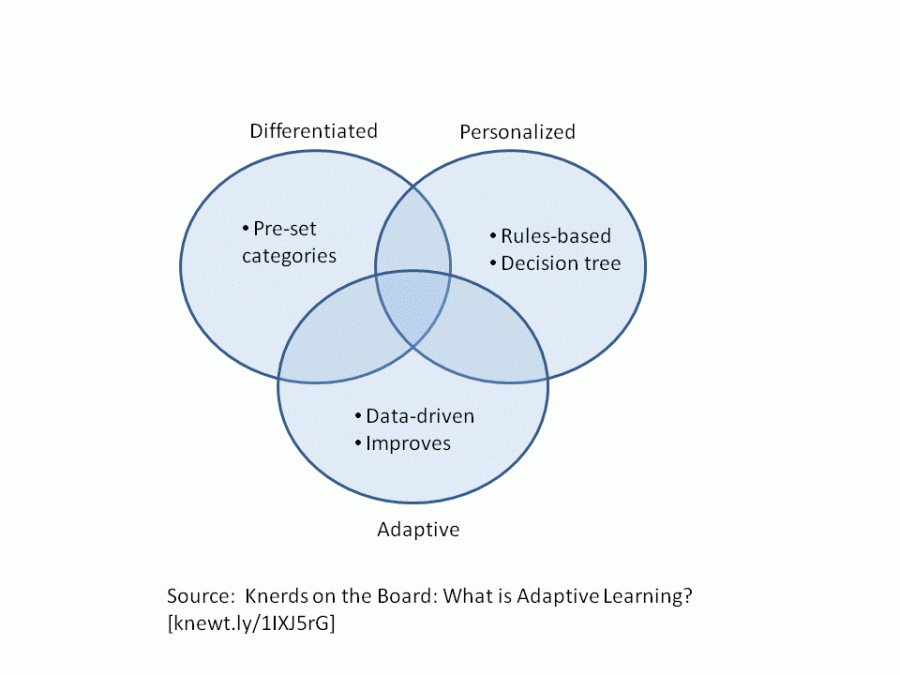 So we think that adaptive is the way it is all going. Eventually, it is supposed to bring the entire eLearning experience closer to one-on-one tutoring and coaching, which is the ultimate form of personalization.
2. Chatbots
Chances are that you've already heard of chatbots and might have already talked to one (even without knowing it).
Chatbots are software applications that are typically used in popular messengers like Facebook Messenger, Slack, Skype, and others, as well as in live chats on websites. The bots are supposed to have human-like conversations with users, helping them with mundane tasks (like order placement or registration) and FAQs.
Nowadays, chatbots are enabled by machine learning technology and natural language processing in particular. This is how a chatbot usually works: it receives information from users, interprets it, and determines a series of actions or responses it needs to make (see the picture below).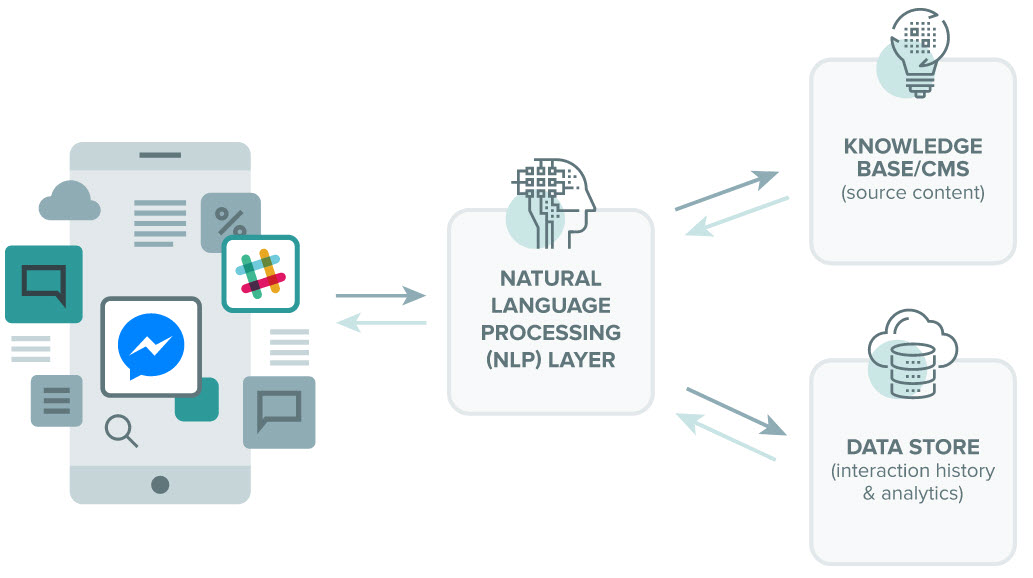 The biggest challenge lies in the interpreting part, as it is incredibly complicated to teach machines to understand the 'natural' human language.
Overall, with all their ups and downs chatbots are on the rise, starting to gain traction across most of the industries, including education.
The usage of chatbots in education can be divided into two general categories: to assist professors/instructors and to assist students. And here is a list of examples for each category.
Professor Assistants
To collect student feedback For decades students have been filling out surveys to evaluate their teachers. Hubert, the chatbot, is an alternative method that teachers can use to collect feedback from their students. Hubert asks students a bunch of questions in a conversational manner and students answers them using their devices. Then, it collects the answers, interprets them, and compiles reports.
To answer FAQs When is the assignment due? What are the office hours? These are the kinds of questions you could ask Jill Watson, a bot that assisted the Georgia Tech professor. Jill was meant to save the time of the professor, by instantly answering simple questions of the students and redirecting the complex ones to the professor. Notably, for the integrity of the experiment, students weren't warned that they are talking to a chatbot. She quickly became a success, one student even wanted to nominate her as an outstanding TA in their CIOS survey.
Student Assistant
Tutoring Duolingo, an online language learning service, offers a collection of chatbots to practice all sorts of conversations (from pizza ordering to taking a city tour).
Campus help Deakin University (Australia) has created a campus Genie. Powered by IBM's Watson, this bot helps students with their campus life and studying. Genie not only answers questions, but it can also be proactive and remind students to catch up with their studies before the exams.
Course guide For one of its online events, Hubspot uses a Facebook messenger chatbot that assists learners in all kinds of ways. You can register for the course without leaving the messenger. The bot will also send you reminders and useful resources before, during, and after the course.
3. Social Learning
Social learning in and of itself isn't new.
Back in the 1960s, Albert Bandura, the famous psychologist has developed a social learning theory, which states that people learn by observing each other.
Later in the 1980s, McCall and his colleagues have invented a so-called 70/20/10 model, based on research. This model states that 70% of workplace learning happens on-the-job; 20% - from feedback and observing others; and only 10% - from formal training.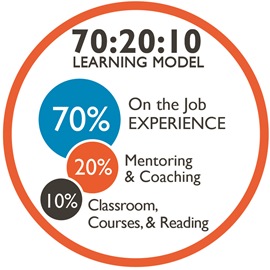 These and many other studies have proved that formal training programs (both online and offline) alone are not enough. Companies that want to reach the full potential of their employees need to facilitate social learning.
What's really new about social learning is the way it gets translated into online learning. More and more modern LMS platforms get equipped with social learning features. These include forums, timelines, learner profiles, IM's and even chatbots that talk to groups.
I am sure we will see a lot of developments in this sphere that will help in the informal knowledge transfer among employees.
4. Gamification and game-based learning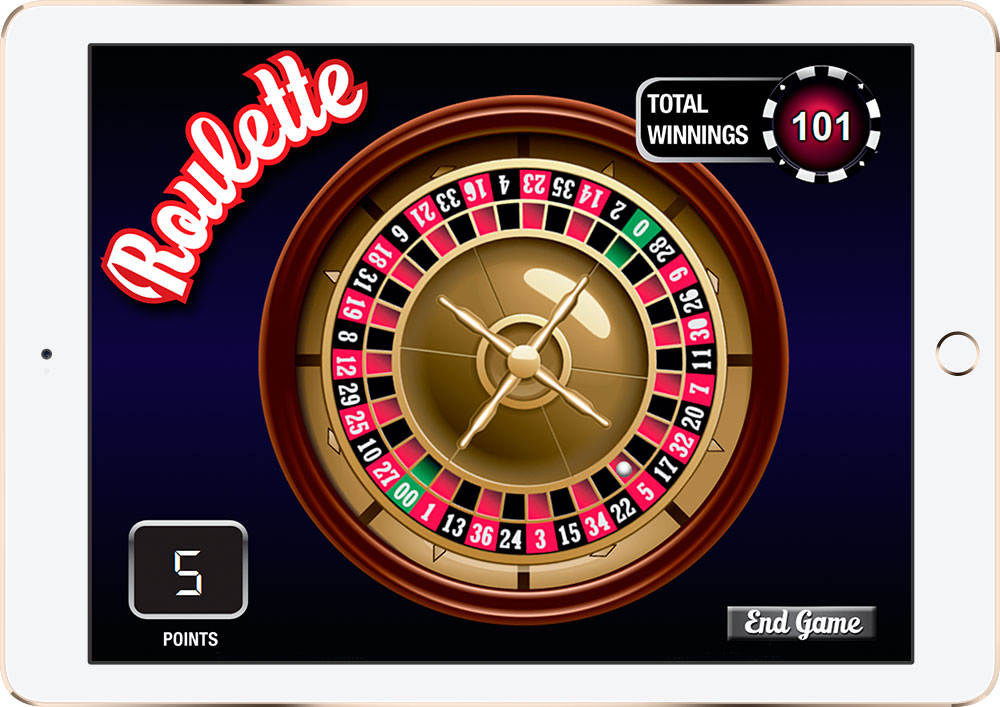 Gamification is the application of game elements and principles in non-game contexts, like learning in our case.
Good examples of eLearning gamification are:
Serious games - gamified quizzes that have an entertaining theme, scoring system, leaderboards, etc.
Game elements embedded in courses - scoring systems, leaderboards, and rewards.
The most popular applications of gamification in corporate training are:
Compliance training
Leadership training
The effectiveness of gamification in education is backed by neuroscience. Numerous studies have shown that gamification improves motivation, cognition and knowledge retention.
"Identifying a direct connection between the stimulation of neural circuits and game play is a key step in unlocking the potential for game-based tools to inspire positive behavior and improve health," Brian Knutson, associate professor of psychology and neuroscience at Stanford University.
And employees love it! According to TalentLMS survey, employees feel that gamification makes them:
more productive (87%)
more engaged (84%)
happier at work (82%)
Gamification in and of itself can hardly be considered a trend anymore. It's been around for too long and has already proven its value.
However, what can be considered a general trend is that L&D professionals don't talk so much about whether gamification works, but rather about how to make it work!
Expect to see gamification on all organizational levels. Low-skill jobs will turn into games, where one needs to follow game-like scripts to complete a task and get the reward.
Knowledge workers will play games to further develop their skills, become better leaders, and move along their career paths.
Since "The whole is greater than the sum of its parts", companies have long been on the quest to inspire collaboration, as opposed to individualism. In the coming years, we will also see it translated into gamification practices, where managers will choose collaborative games over competitive ones to unite the teams.
The instant social recognition for one's little and big successes in the form of electronic badges, points, and rewards will further drive the desire of the employees to participate.
And the ability to leverage gamification for the company's success by creating compelling game-like experiences for employees will be the new requirement for the leadership positions.
5. Evaluating the ROI of eLearning
'Right now, I bet many of you out there are thinking about the future of learning assessment. No? You should be. As I think about it, I'm drawn to just one conclusion: There isn't much of a future unless we change how we approach it.' Marc J. Rosenberg, Ph.D., is a management consultant, writer, educator, and expert in the world of training.
In the business world, the only sure way to judge if a project was successful is if it had a positive Return on Investment (ROI). That is why companies tend to measure ROI for most of their investments.
However, eLearning and corporate training, in general, have been lagging behind in this regard.
Donald Kirkpatrick, the father of training evaluation, has pinned this problem back in the 1950s when he developed the 'The Four Levels of Training Evaluation'. In it, he explained how most of the L&D professionals fail to measure the actual impact of training on business. In particular, very few take the training evaluation further than tracking the reaction of trainees to a particular program (Level 1) and what they've learned (Level 2). Yet it is even more important to evaluate how trainees were able to apply the knowledge on the job (Level 3) and how this led to the desired business outcomes (Level 4).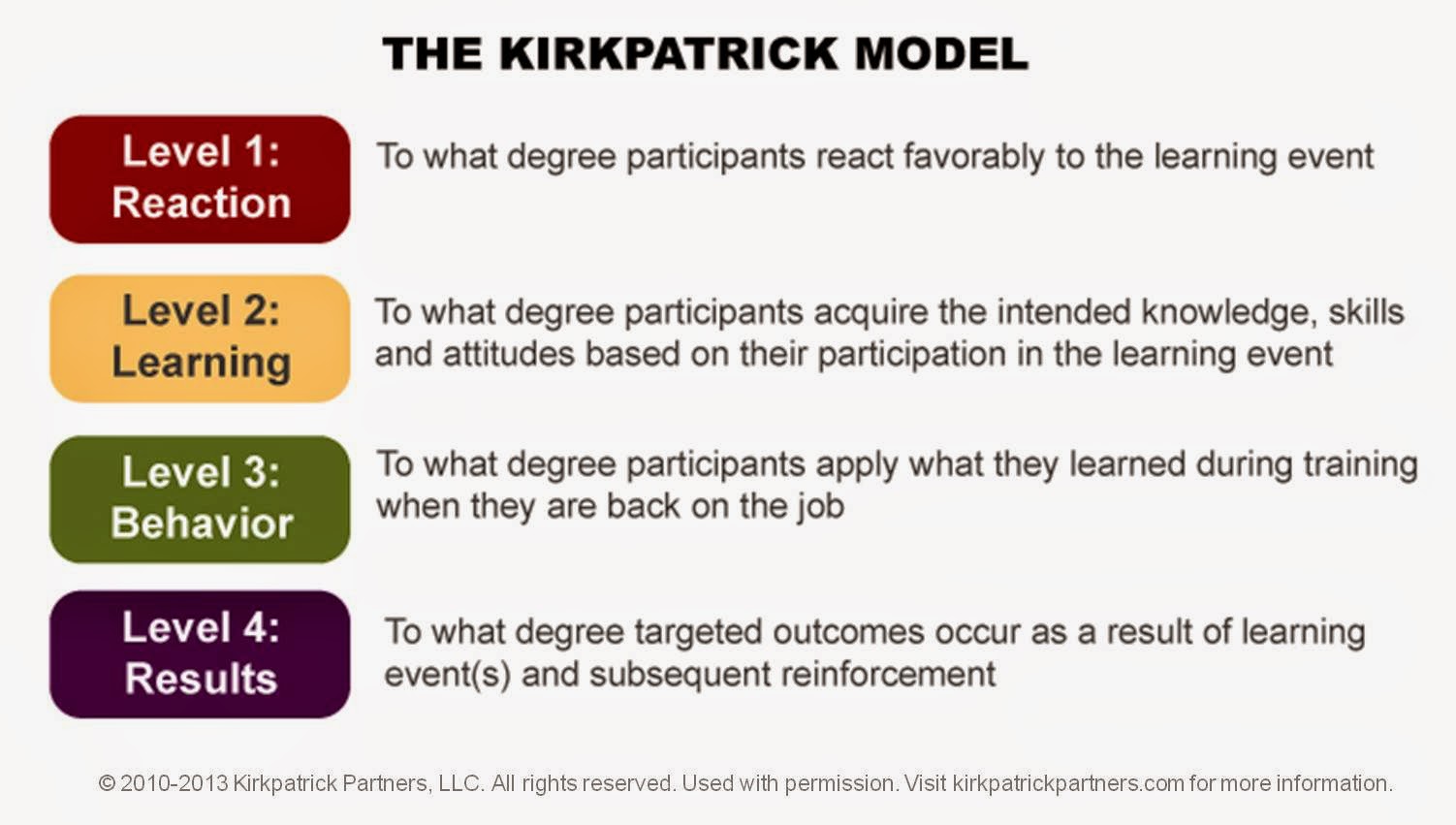 Somehow, the situation hasn't changed much since then. Years later, many L&D professionals still rely on course completion tracking and knowledge assessments as the primary measures for overall success. But these are not enough for the top management to be sure if they've made a good investment and whether to continue investing in eLearning in the future.
The reasons for this are numerous: it is hard to get access to the business metrics, most of the eLearning technology doesn't provide tools for that and it is just hard.
Yet being able to show the real business impact and thus the ROI of eLearning is the main thing that will convince the top managers to invest in further projects.
We think that more and more companies will focus on improving the evaluation methods. And, since educational technology is advancing so fast, we think that new tools will emerge to help with eLearning ROI tracking.
We are already working on a solution that helps to track the business impact of training and compare it to the investments to see ROI.
The Key Takeaways
This article lists what we consider one of the most important new trends in corporate eLearning to watch out for.
We think that this year, the personalization of the learning experience will be even more important than before and you will have even more tools to achieve it.
In addition to that, chatbots are gaining more and more popularity in the field of eLearning, by proving themselves useful for both instructors and learners.
Social learning features will become a 'must have' for eLearning portals, as it is such a great opportunity to benefit from that 20% of the 70/20/10 rule.
Gamification will mature and become more effective as time-proven practices emerge.
And, we are also convinced that more and more companies will start tracking eLearning ROI because it is the only surefire way to showcase the value and get a bigger budget.
That is our humble review of new developments in corporate eLearning for 2021.
If you're planning to develop your own eLearning platform or app, we'd be glad to help with advice on technical matters. We have been developing eLearning websites and apps since 2010 and would love to share our experience with you. Learn more about our educational game development services and expertise in eLearning.
---
Author: Kateryna Reshetilo is a Head of Marketing at Greenice web development agency. She is responsible for uncovering new market opportunities in the eCommerce, Healthcare and eLearning spheres. Kateryna also crafts and oversees the execution of marketing strategy at Greenice. When off-duty, she is a loving wife and mother of a cute 8-year-old boy. She is also passionate about climbing and windsurfing!