Educational Game Development
In the past four years, our company has developed 19 educational games, which our clients have used to educate thousands of employees across the USA. Our custom game apps have proven to be very successful with major pharmaceutical companies. Clients hire us to create custom educational games to teach their employees about products, and build up their sales skills.
What Are Educational Games?
Educational games (also called serious games) are one of the best ways to learn and remember big chunks of information due to their fun and even addictive nature. These games usually come in the form of quizzes or quests, which are sometimes wrapped up in an entertainment theme of a popular movie, TV show, or game (see Featured Projects). The gamification and infotainment principles have made educational game development very effective and popular. These games are widely used for academic purposes, as well as for business challenges.
Common features of our educational games:
Apps for desktops and mobile devices
Consist of questions: multiple choice, fill in the blank, mix and match, select all that applies, drag and drop
Have scoring systems
Use leaderboards
Generate reports on learning progress.
Use Educational Games to Help Your Sales Team Sell Better
Teach employees to sell your products:
Product training
Sales skills training
Call center training.
Use educational games for live events and learning on the go:
Workshops, meetings, conferences
Self-paced learning
New employee onboarding.
Leverage Our Experience and Ready-to-Use Platforms to Build Your Custom Educational Game in a Matter of Weeks
Thanks to our programmers' extensive experience in educational game development, we've created a pool of professional ready-to-use platforms, which we can use to create a custom educational game for you much faster and at lower cost.
Pharmatropolis
This educational game was developed for a live event devoted to the introduction of a new product to sales representatives. Sales reps were divided into teams, according to their geographic location, and these teams competed against each other. The event host was managing the game from his laptop, and his screen was projected for the entire audience. He chose questions for each team and players had to answer them on their individual tablets. The app kept score of the individual players, as well as teams, and subsequently generated reports with knowledge assessments.
Main screen to manage the game and client screens to play

Multiple-choice questions

Scoring system

Leaderboard

Reporting by groups and individuals.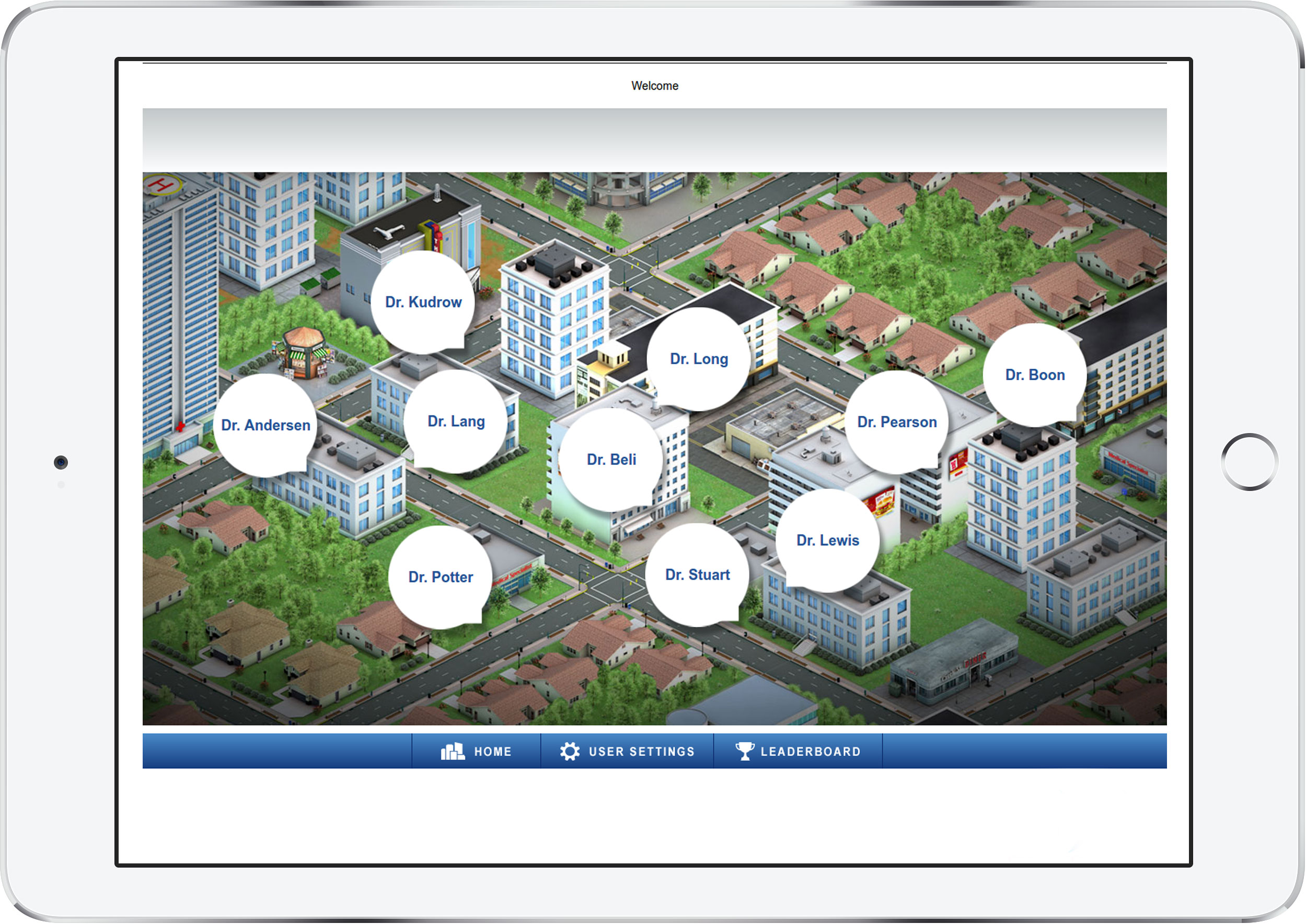 Race to the Patient
The client company has outsourced the development of the "Race to the Patient' app to our expert team. Employees of the client company use this game for remote learning. The game consists of several rounds and each new round is uploaded every week. Each round has a different scenario of a sales representative walking around a hospital, meeting various medical professionals (doctors, nurses, administrators), and answering their questions.
Questions: select correct answer, select all that apply, fill in the blank, drag and drop

Scoring system

Leaderboard

Reporting.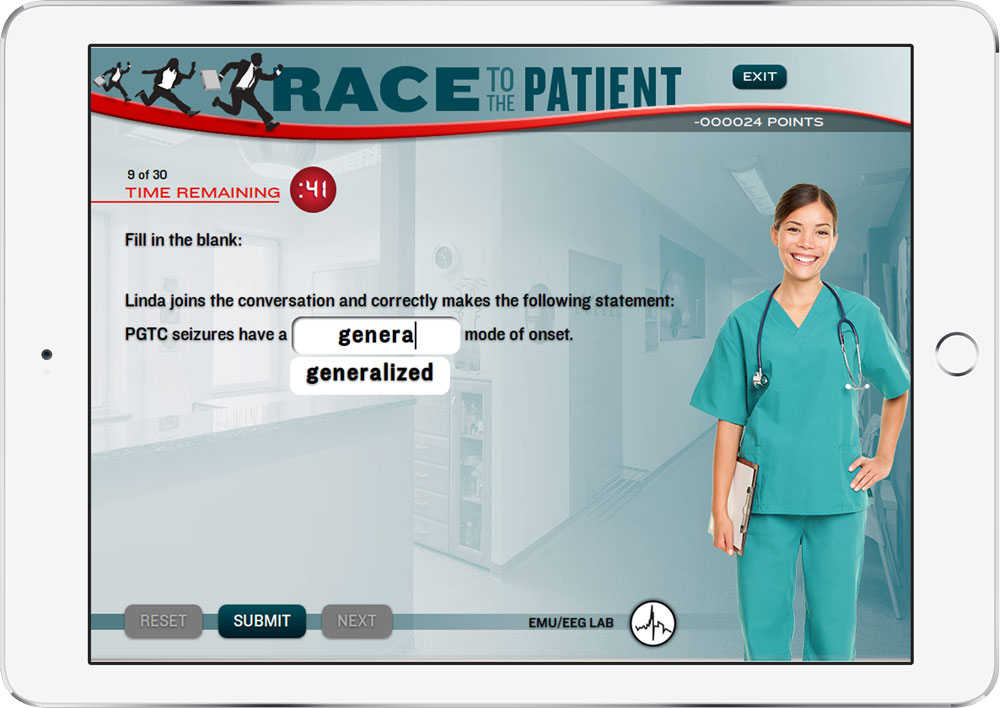 Casino
Our developers created the educational game "Casino" as a serious game used during a pharmaceutical conference to educate representatives about new products in a gamified, entertaining manner.
Features of casino games such as spinning roulette, slots, and blackjack dealing.

Multiple-choice questions on the topic of the workshop.

Scoring system for the right and wrong answers.

Leaderboard with results of all game participants.

Reports highlighting learning success rates for sales representatives.

Online and offline modes.

High user load, 1,000 simultaneous users.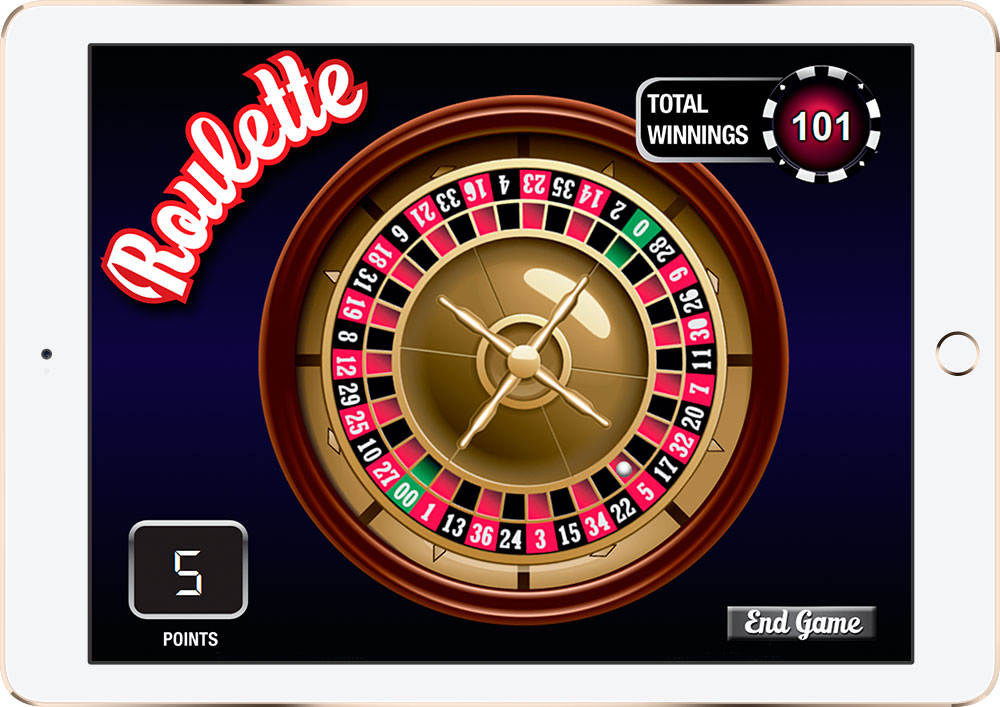 Get Your Estimate Now
LEAVE YOUR EMAIL AND WE'LL CONTACT YOU WITHIN THE SAME BUSINESS DAY