About the Client
Our client is an international pharmaceutical company with extensive portfolio of products and sales force of 300 sales representatives.
Medical representatives have to be very knowledgeable about the products they sell, medical conditions, and innovations. But proper professional training is time-consuming and challenging for field sales reps who spend a lot of time on the road. Our client wanted to create the best employee training software for their company.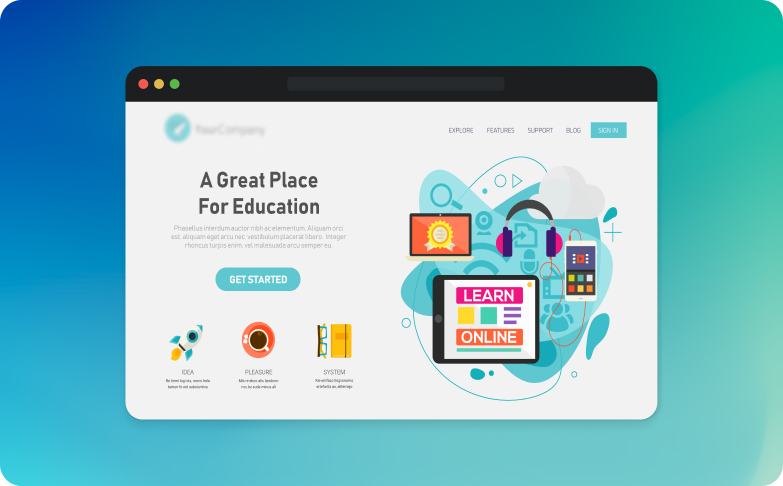 CHALLENGE
Needed an LMS to facilitate product training
Our client needed to upgrade their sales representatives' knowledge of new products, team cooperation, leadership, marketing strategies, and communication skills. Live training events provided only short term benefits. In an attempt to prolong the positive effects of training events, our client began to give sales reps reinforcement materials after each training event.
The training tracking process quickly turned into a nightmare because it was:
Hard for trainees to follow
Hard for trainers to update and manage
Nearly impossible to track and measure individual and group results.
They needed to build a better training solution
SOLUTION
Brand University is a Learning Management System that takes training reinforcement to the next level, including:
Learning Management System
Personalization is an important part of online education. Users' learning styles differ and users should have flexibility and choice.
To personalize the learning experience we developed:
Personal curriculum: each sales rep sees only courses and materials that are individually relevant
Newsletter: trainees get regular emails with content that's relevant to them
Bookmarking: Students can save the most relevant materials to quickly find them in the future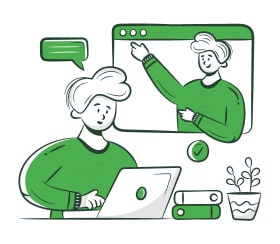 Learning Management System
With LMS, admins and managers have an opportunity to create courses and assessments and distribute them among users. Here are the most important functionalities:
Courses and lessons creation tool
Assessments creation tool
Courses scheduling and management
Certificates creation
Surveys and polls creation
Assigning users to courses
Different user roles and multiple access levels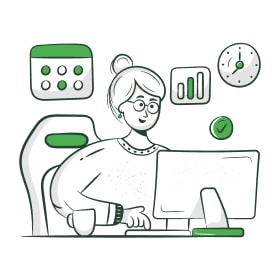 For some courses, we also created the educational content in SCORM compliant format that is easy to upload into the platform. SCORM (Sharable Content Object Reference Model) is a collection of standards and specifications for web-based learning management systems. Our LMS supports ready-made SCORM packages which allow admins to easily add new courses.
This is the page where the course resides. For the majority of the students, the page shows instructions, the module itself, quizzes, and printable certificates.
The main features are:
Course list
Module page
Calendar of courses
Assessments
Resources
Glossary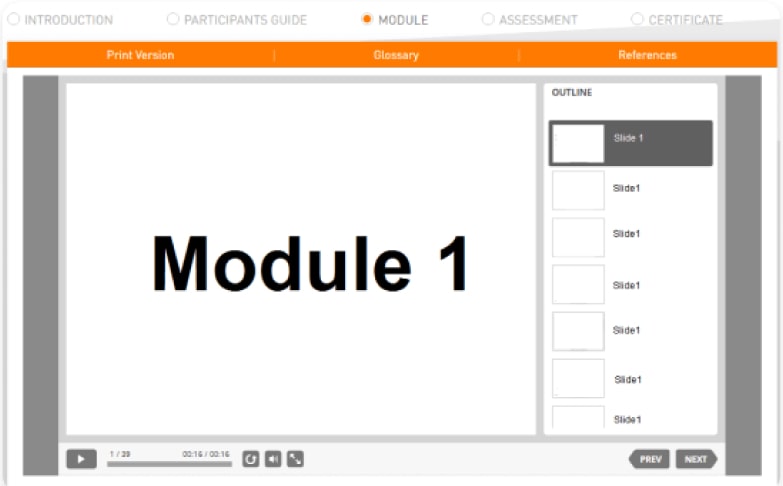 Motivation is enhanced when you compete with others, striving to become the best. Therefore, it is a good idea to include gamification functionality in your LMS and LCMS software development. The games may be organized for individual or for group competitions. The features include:
Educational games
Scoring system for completed activities
Competition between individuals and groups
Leaderboards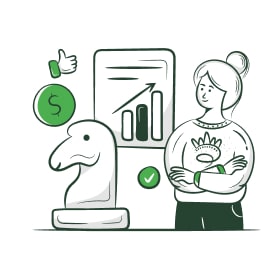 It is important to have support from the team and leaders so that learners can ask questions, discuss topics, or share resources. The Community features are:
Mentor Q&A
Product and team news
Awards and recognition
Calendar of training events
Peer-to-peer resources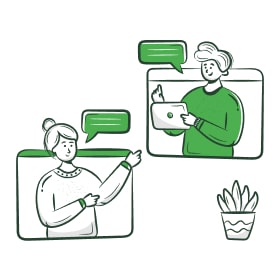 Supervisors and managers can monitor the progress of their employees and assign some courses individually if they notice deficiencies.
Track individual and group results
Export reports to Excel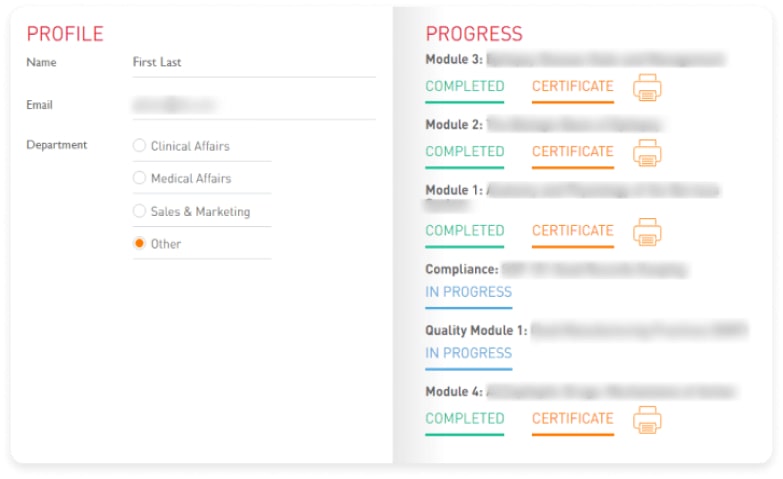 BENEFITS FOR THE CLIENT
The employee training tracking software was implemented for a pharmaceutical company to train more than 300 sales representatives. The benefits of custom LMS development are:
Reduction of training costs
Better knowledge retention
Convenient ways of introducing new information to sales reps
Increased employee skills and better sales results
Ability to monitor course attendance, assess knowledge, and track training results.
TECHNOLOGIES
TESTIMONIALS
Peter Pollack
Director of Asante Communications, LLC
Greenice is performing very well. They are easy to communicate with and they always come up with the right questions. They developed a set of clinic sites on a single core for us, therefore we can manage them easily. Nice work!
Need a custom online
learning platform?
Take advantage of our knowledge and skills!
Contact Us