The Future of SaaS: Top 5 SaaS Trends in 2022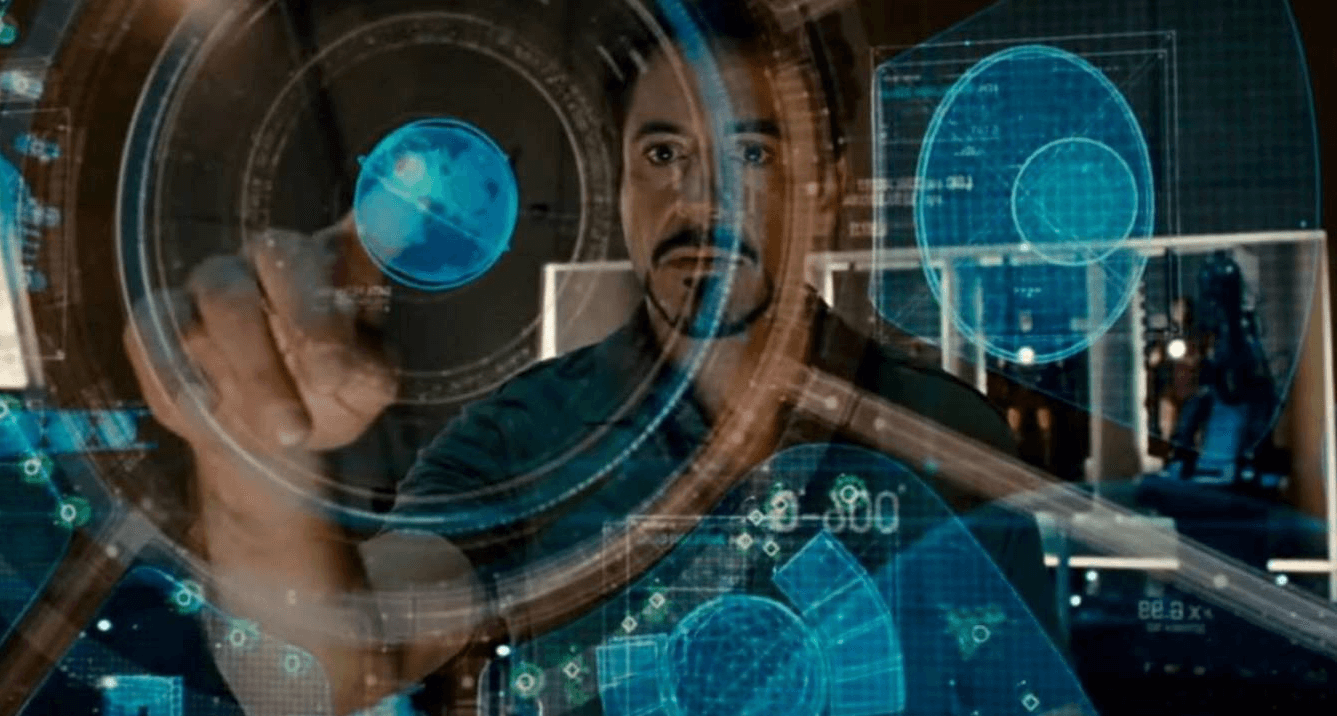 Artificial Intelligence, personalization, security, vertical SaaS, integrations...You do not need to be a fortune-teller to name the most popular trends of the next year or two. They are on the surface and if you follow tech news, you've probably noticed that trends for software do not change too often. Moreover, what was called 'hype' in 2019 flows smoothly into 2022 and so on and so forth.
However, knowing bare technological trends does not tell you what is commercially viable, right? Given the fact that Artificial Intelligence for SaaS is at its peak does not help much when trying to figure out where it will have its greatest impact. In this regard, we would like to review the future of SaaS illustrated with examples of its application. Dive into our research!
5 SaaS Trends to Watch in 2022
It is estimated that:
94% of large companies already use cloud services.
50% of companies spend more than $1.2 million on cloud services annually.
On average, companies use 5 different cloud platforms in their daily routine.
Using these figures, we see that SaaS has become common in business life. Now, most tasks can be done on your smartphone. Cumbersome general-purpose solutions have been replaced by specific apps that cater to narrow niches. It is easier for businesses to take out a subscription and pay only for the de-coupled features. They no longer want to install overwhelming solutions that are designed to serve any industry without taking into account specific processes of individual businesses.
Every year, SaaSMag combines a report of the fastest-growing SaaS. The apps listed in the 2020 SaaSMag report are an excellent source of real examples that show current and future trends. Some industries coincide with the areas of our expertise, which allows us to support this article with both examples from the SaaSMag report and our agency's examples.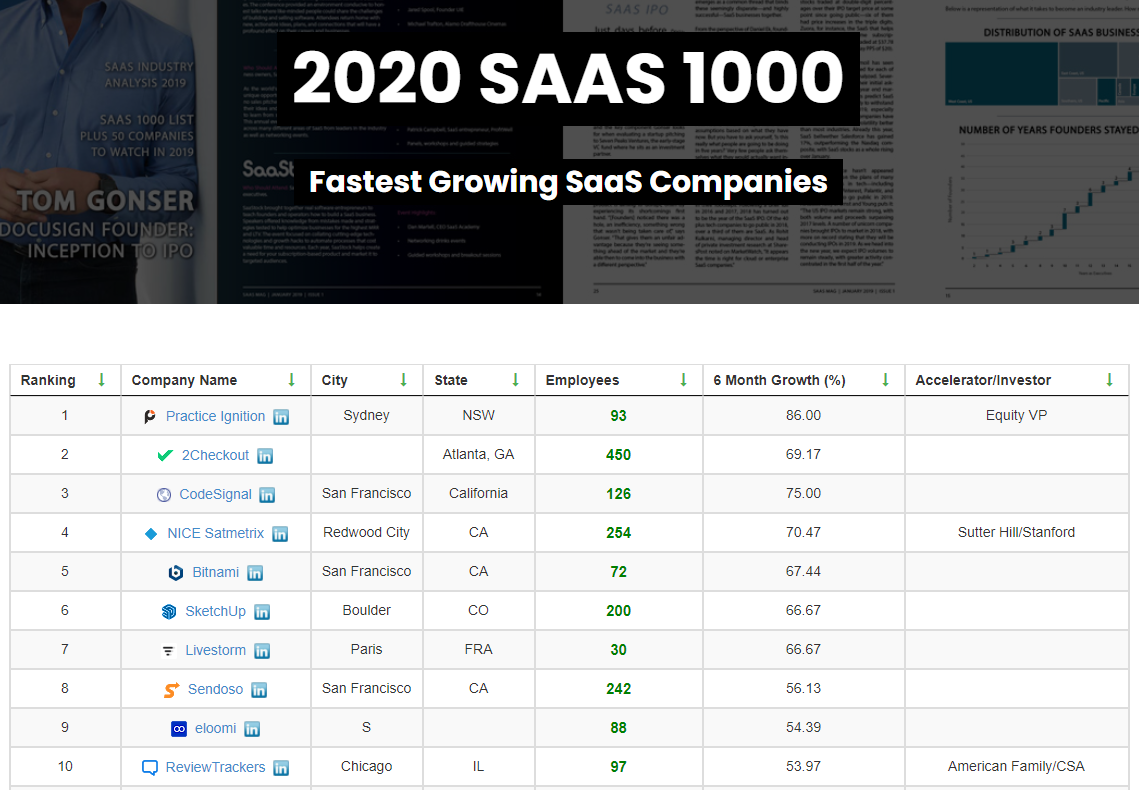 So, let's review the latest trends in SaaS and their application in practice.
1. Using the full power of Artificial Intelligence (AI)
After a long winter, at last, it is the 'summer' of AI when it can be used to the fullest potential. Artificial Intelligence is mostly used in such areas as security, marketing predictions, price and product recommendations, lead generation, and sales. AI-powered solutions are able to extract and analyze customer data from various sources creating patterns, identifying new opportunities for business development, and recommending further actions to employees. AI is one of the SaaS technology trends of the new-age apps listed in rating the fastest-growing SaaS in 2019. Here are some of the brightest examples:
1) AI in Business Travel AppZen is an SaaS aimed at the Travel and Entertainment (T&E) section of the business expense report audit. According to Forrester, T&E for business is the second most complicated for accounting operating expenses, after payroll. Manually updating all the data on travel orders and payments in large corporations with frequent business trips can turn into a nightmare. General accounting software for T&E does not always satisfy all the specific needs.
AppZen is able to extract information from any kind of unstructured documents like contracts, invoices, and receipts. The system uses AI to identify patterns from previous similar events and cross-checks all spending against policy regulations to uncover wasteful, fraudulent, or out-of-policy transactions. Each transaction gets a risk score.
AppZen is already used by four major media companies, three of the top-10 US banks, as well as Amazon, NVIDIA, and Salesforce.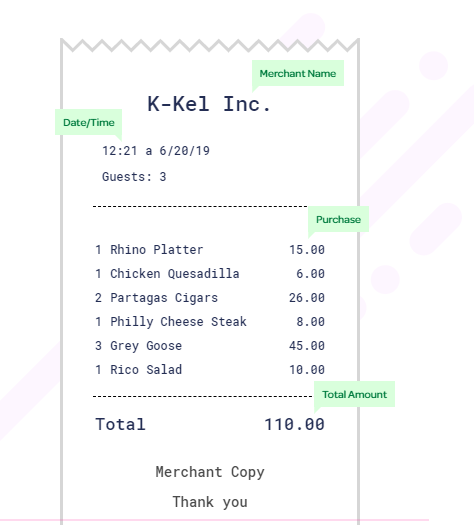 2) Conversational Intelligence (CI) for Sales Improvement
Another trendy example of AI implementation is Conversation Intelligence SaaS, like Gong.io.
Gong.io makes the dream of sales teams come true using CI to help sales representatives optimize and improve routine deal closings. The app analyzes spoken conversations from audio records and web conferences held at Cisco, WebEx, GoToMeeting, and Zoom.
The information extracted from online meetings is linked to the lead profile in the CRM systems used by the company. The app understands information like topics, the main message of the conversation, and it knows when competitors are mentioned. In addition, the app is able to identify key metrics of the conversations with clients: what questions different sales reps ask and how they discuss pricing. The app estimates the talk-to-listen ratio and conversation records can be searched by keywords. Calls by each sales rep can be analyzed to measure their effectiveness, discover bottlenecks, and improve sales with targeted training in problem areas.
Of course, these are just some of the implementation cases. AI is gaining power and spreading its tentacles into almost all areas of the software that work with big volumes of data.
2. Rise of Vertical SaaS for Niched Businesses
As highlighted in most of the research, one of the SaaS industry trends of 2022 is 'Vertical SaaS'.
Software-as-a-service is subdivided into horizontal and vertical. Horizontal SaaS (like Salesforce) are huge, bloated systems that try to cover all the general needs of any company, while vertical SaaS are industry-specific and consist of distinct features that allow companies to do certain tasks more productively.
This type has been gaining popularity in recent years. Unlike their bigger brothers, vertical SaaS focuses on more specific areas of business, deeply understanding their current needs and niche processes. Vertical software is now one of the key SaaS software trends gaining popularity in such areas as Travel, Healthcare, Restaurants, Transportation, Construction, Agriculture, and Insurance. Look at this table representing the Vertical SaaS market: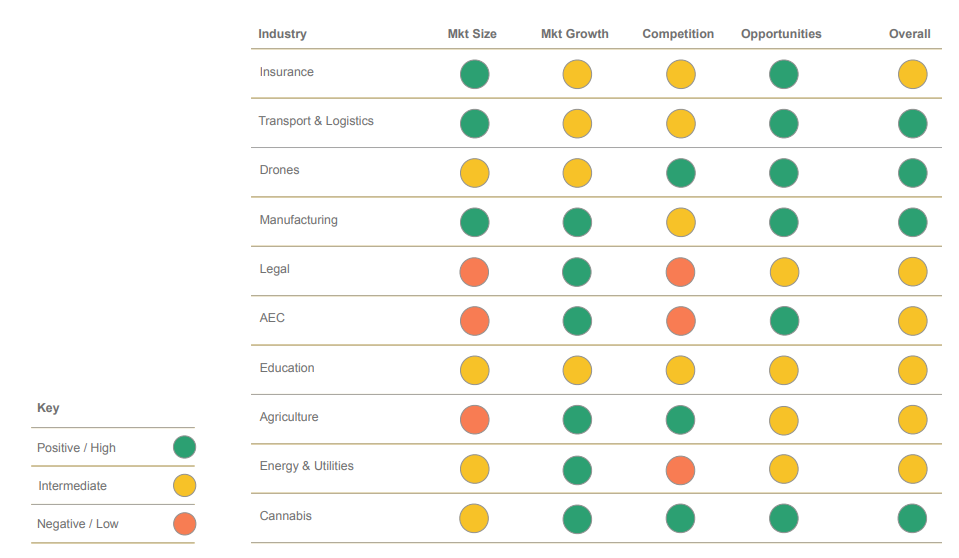 Here are some areas that are on the rise:
1) Construction Project Management (CPM) SaaS One of the promising areas for vertical SaaS is Construction Project Management. Some recent acquisitions:
Construction workflow management software PlanGrid was acquired by Autodesk for $875 million in 2019.
Oracle bought Aconex for $1.2 billion
Trimble acquired Viewpoint for $1.2 billion.
Why does project management for construction need special software?
In general, project management (PM) is used in different industries. Each area has its own peculiarities that cannot be generalized by some common PM software features. One of the industries that are highly dependent on effective project management is construction. Construction may be subdivided into agricultural, residential, commercial, industrial, and environmental areas, which each have specific processes.
Using specialized software allows:
automation of task management, expense estimation, and billing
facilitation of planning and scheduling
determination of workforce assignments
centralization of document management
and simplification of real-time communication
At Greenice, we developed a Workplace Safety and Health and Risk Assessment SaaS for construction and engineering for a Singaporean quality assurance company. The purpose of the software was to correctly estimate the risk level of different construction jobs depending on the likelihood and severity of danger. Such software is indispensable in modern projects.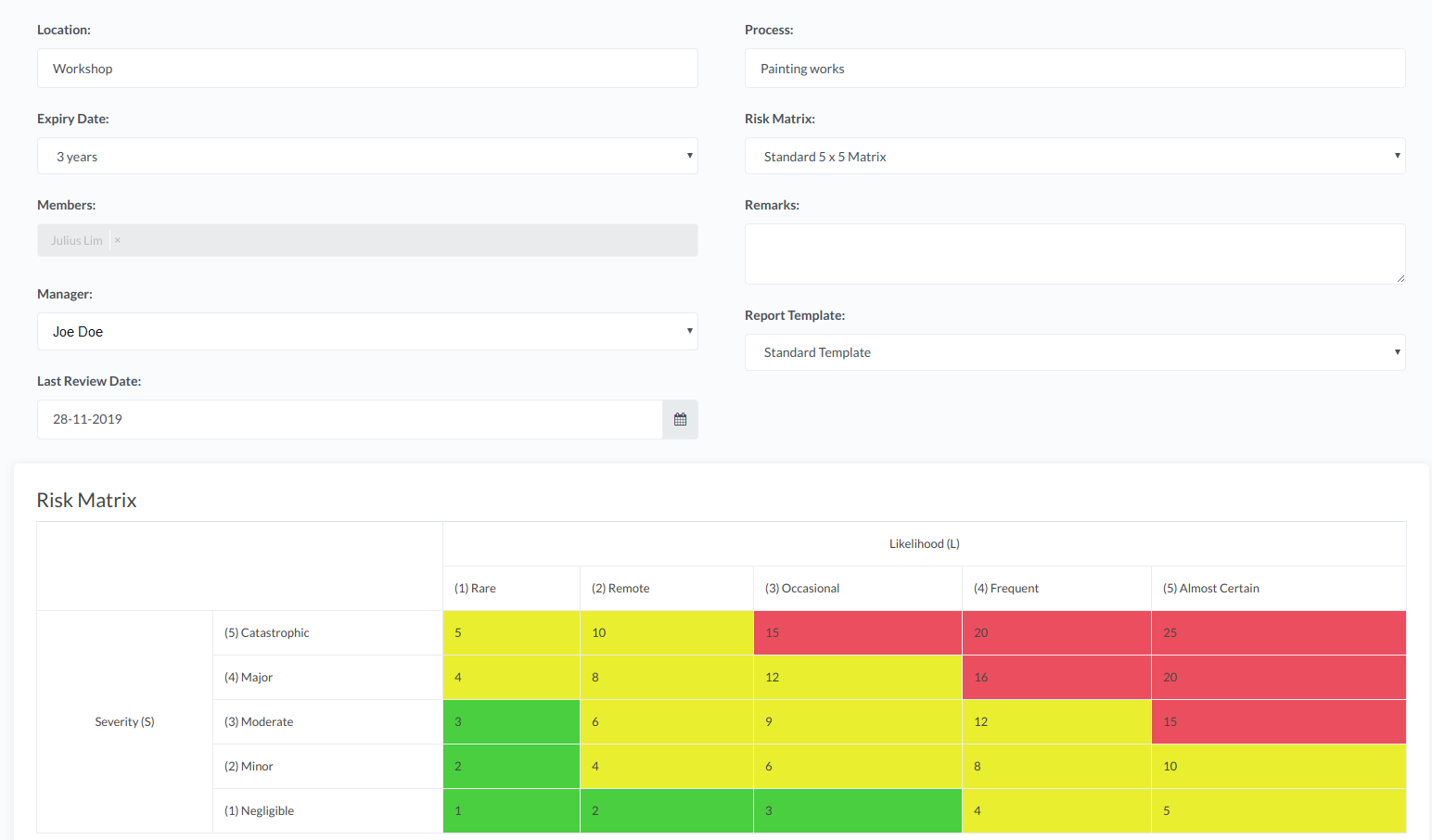 Need to develop a modern SaaS solution? Let's discuss your project!
Contact Us
2) Talent Acquisition and HR Management SaaS
Another example of vertical SaaS is Talent Acquisition and HR management software - one of the major categories in SaaS trends of 2022.
Now that technologies allow us to search for candidates through the internet regardless of borders, it gives headhunters huge recruiting opportunities. At the same time, however, management has become more difficult. Large companies and HR agencies struggle with many challenges recruiting, onboarding, and retaining employees. To take up part of that burden, SaaS platforms provide useful tools that automate and streamline routine processes. Talent Acquisition Software should combine four features in one: employer branding, job promotion, talent sourcing, and applicant tracking.
Greenice created a Talent Acquisition and HR Management platform for Home Health and Care Agency. To start with, it was designed only for local purposes, but soon it turned out that organizations with similar businesses may also need such a platform. So, we created an SaaS with similar features that can be customized for other medical staff recruitment agencies. The software allows users to create a database of candidates, interview them, check their background, assign jobs, and sign agreements with e-signature. The system has also integrated an eLearning center that provides training for newly hired candidates.
3. Moving Web Security to the Cloud
Businesses that provide services through the Internet, mostly peer-to-peer marketplaces, travel booking systems, and other eCommerce websites, are always preoccupied with questions of private customer information security.
They are pressed between GDPR and other privacy policies, on the one side, and by scammers and skimmers, on the other side. eCommerce desperately needs reliable web security measures. Once compromised, the website runs the risk of having its good reputation destroyed.
Unfortunately, web attacks have become terribly widespread in recent years. The 'bad guys' often inject malicious code into websites through commercial routers used in public places like airports and hotels. The main problem is that hackers' methods are getting more and more sophisticated and unpredictable. In addition, on-premise software used at eCommerce websites can rarely update their software quickly enough.
You may have heard about one hackers' group called 'Magecart' that specializes in stealing credit card data to sell on the 'black market'. Magicart has thousands of buyers and sellers. Recent research discovered around 3,000 hacked websites offered for sale on the Russian black market website, MagBo. Prices for accessing the skimmed websites range from $0.50 to $1,000, depending on a website ranking.
How to prevent being hacked?
Data protection is definitely one of the hardest things in the IT world, as hackers are always one step ahead of their victims. Still, more and more solutions emerge on the market to help businesses. One of them is Instart. It provides a barrier to harmful code being inserted into the website code. One of the benefits of such systems is that shields based in the cloud provide timely updates to subscribers without the necessity to reinstall the software. If you are looking for SaaS future trends - security through the cloud is one of the hottest!
4. SaaS for Business Intelligence
Companies invest ever-increasing capital into business intelligence software. As companies feel overwhelmed with floods of data coming from many different sources, they need a solution that would help them extract, analyze, and visualize data.
According to Gartner, spending on business intelligence SaaS will increase by 23.3% from 2017 to 2022.
To illustrate where BI SaaS is applicable let's look at software solution providers. Just imagine, wouldn't it be helpful for software vendors to know what products their potential customers already use before reaching out to them with sales proposals?
One of the fastest-growing platforms in this sector is HG Insights. The software can learn what hardware and software technologies are used internally by the target companies, and even how much they spend on these technologies. This valuable knowledge allows sales reps to prepare better for 'cold calls.' In addition, it helps them present their products in the best light possible based on the products currently in use. HG Insights is integrated with Salesforce and other sales and marketing software to add the collected information into the leads' profiles.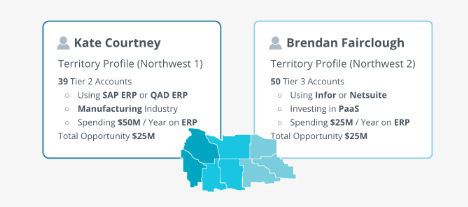 5. Integration of SaaS with different platforms
The API integration is on the rise now and will stay among SaaS tech trends for the coming years. Usually, integration is necessary to avoid monotony when migrating the data from one system to another.
A good example of this trend is Winmo, a sales intelligence SaaS from the SaaSMag rating. The app helps new businesses get quality leads by providing them with a beneficial list of contacts. The SaaS integrates seamlessly with Salesforce and HubSpot to export contacts generated by Winmo. It uses LinkedIn to get more information from social profiles about the leads and other marketing tools like AdBeat to get more information about leads' interests. This allows the sales team to obtain a complete profile of a lead.
How to Apply This to Your Project
Now that you are acquainted with the major trends in SaaS, we hope that you will be inspired to break into the world stage with your startup. As you can see, Artificial Intelligence and automation can be implemented in many ways. Outdated, cumbersome, and general-purpose systems have given way to industry-specific cloud platforms. Modern technologies tackle the challenges of narrow niches and do not require additional system overhaul. Security is still of utmost importance, but now it is moved more and more to the cloud.
We at Greenice, have the experience to handle the technical implementation of your project. Our experience allows us to take on the most ambitious projects. You may follow the example of our clients for whom we created custom solutions for their inner use and, then, converted them into SaaS to sell to similar organizations.
---
Author: Anna Klimenko is a market researcher and author at Greenice with multifaceted knowledge about different types of business and technical solutions. Anna's experience in technical writing and product management allows her to understand web development processes and enables her to translate technical concepts into plain language to help entrepreneurs make informed decisions.
Co-author: Sergey Burukin is the Head of Decision Intelligence at Greenice. He is passionate about developing artificial intelligence (machine learning) systems that empower decision making. Sergey also writes scientific articles and shares his knowledge on the Greenice blog.