By 2027, the global cannabis market value is estimated to reach $65B, and online marketplaces will certainly grab their piece of the pie.
While the distribution of cannabis medications is strictly regulated by the government and its usage is only possible by prescription of a licensed physician, the online platforms are the most convenient way to get patients connected to such doctors and dispensaries.
The online platforms for the cannabis industry today are represented by B2C and B2B marketplaces, online stores, clinics, dispensary websites, and SaaS for managing this business. In this article, we will discuss how to make a website like Weedmaps, one of the most famous marketplaces in this industry.
Don't miss an opportunity to be among the pioneers with your medicinal cannabis marketplace!
Competitive Landscape in Different Countries
Today, 85% of Americans support legalizing medical marijuana and several million U.S. citizens currently use it.
The worldwide scientific community has been trying for many years to prove that certain strains of hemp plants contain little or no THC (the chemical that causes the 'high'). At the same time, non-psychoactive cannabidiol (CBD) contained in the plant helps relieve the pain and anxiety of people suffering migraines, multiple sclerosis, cancer, Parkinson's, and other serious diseases, as stated by Harvard Medical School.
According to the National Conference of State Legislatures report of 2023, 38 states and three territories and the District of Columbiahave already legalized adult use of marijuana for medical reasons. Depending on the state, it can be purchased through licensed dispensaries, grown at home, or both.
Moreover, many countries around the world are warming to the idea of Medical Marijuana:
In the

Netherlands

, medical marijuana has been legal since 2003. In addition, the country permits its recreational use in coffee shops and has decriminalized possession of up to 5 grams of marijuana.
In 2017,

Germany

, which generally has quite strict rules and laws concerning drugs, legalized this plant for medical use and increased imports.
In 2018,

Georgia

allowed the cultivation of weed at home but not for sale.

Denmark

and Ireland have begun pilot programs for medicinal cannabis in 2018 and 2019 respectively.
In October 2018,

Canada

became the first G7 country to legalize marijuana on a national level.
In November 2018,

UK

physicians were given the right to prescribe cannabis products to patients.
In 2018,

Thailand

and

South Korea

became the first countries in Southeast Asia to allow the use of medical marijuana.
In 2020, the

New Zealand

government allowed general practitioners to legally prescribe cannabis medications.
"We expect the European Union to become the largest medical cannabis market in the world," says Tilray, a global leader in cannabis research, which has invested $22 million in a Portuguese research and cultivation campus.
Here are some of the most famous platforms that are paving their way to monetizing MMJ legal distribution:
| | |
| --- | --- |
| Country | Representatives |
| USA | Leafly.com Weedmaps Getnugg Veriheal Allbud LeafLink Grasspit |
| Canada | Leafly.ca Weedmaps Auroramj |
| Europe | Leafly.de Hempelf Harmony |
| Australia | Cannabis Doctors Australia |
Reasons for Creating an MMJ Marketplace
Despite known risks, and in spite of terribly fluid regulations, there are many reasons for starting a cannabis website development right now. And here are some of them:
The number of countries that have legalized marijuana for medical and recreational use is gradually growing. Correspondingly, the market share and revenues are going up rapidly, too.
"A 20%+ annual growth rate is likely to continue for many years past 2021 as more states and countries legalize cannabis. … It's also likely that US federal prohibition will be repealed during that period, which would fuel explosive growth." – Arcview Group, The State of Legal Marijuana Markets 5th Edition.
No direct advertising in the pharmacies
In Europe, there are no specialized MMJ dispensaries like in the US and Canada. Medical cannabis products are sold in pharmacies and only by prescription. Moreover, it is forbidden to display and advertise MMJ medications on the pharmacy shelves, which means that patients have to know in advance exactly what pharmacy to go to. That opens opportunities for online marketing and sales. Canna shops and marketplaces take up the responsibility to educate the public about MMJ, as well as legal ways of purchase and delivery.
Comfortable online consultation
Because of a long period of cannabis prohibition and its reputation as a drug, people who need it for their health may still feel uneasy discussing it with doctors or pharmacists. Thus, it is easier to get information from specialized web resources where it is possible to schedule an appointment with a certified MMJ physician and buy everything online.
Growth of medical tourism
It is anticipated that the legalization of medical cannabis in certain countries will benefit medical tourism. European and Southeastern Asian countries will be able to revive the tourism industry (which is in crisis this year) by attracting travelers who are seeking medical treatment.
"We would like to provide medical tour packages such as detox, Thai massage and other wellness courses that use marijuana substances," said Pipat Ratchakitprakan, Thailand's tourism and sports minister.
Growth of the over 65-year-old population
By 2050, 65+ people will outnumber children, adolescents, and young adults. As a result, the demand for pharmaceuticals that relieve age-related health conditions will grow.
Business Model
Before you create a cannabis website, you need to identify your target audience and the business model. Currently, there are several platforms that cater to the cannabis industry.
1. The first group is composed of online shops where customers can buy canna products from one retailer or brand. The difference between retail and wholesale prices makes their revenue. Some of the famous eStores are Eaze, Hempel, and Getkush.
2. In the second group are marketplaces that allow patients to buy products, not only from a variety of brands and retailers but also from the MMJ physicians and dispensaries nearest to them. The platform owners profit by
charging

fees for transactions

when a customer orders products from dispensaries registered on the platform, or
charging

fees for scheduling appointments

with doctors and issuing medical IDs.
3. The third group is represented by industry-specialized CRM, ERP, SCM, and other software that is focused on hemp ganjapreneurs (retailers and dispensaries) and manufacturers to help them connect with each other update their product catalogs, and get useful analytics on all aspects of the business. In addition, the software can help manage orders, deals, promotions, and loyalty programs. They make money from subscription fees, or from advertisements for services and products. This group is represented by such companies as Weedmaps, Meadow, Flowhub, and Leaflink.
Planning to start a medical marijuana marketplace? Get a free estimate now!
Contact Us
How to Build a Medical Marijuana Marketplace like Weedmaps
The Power of Weedmaps
Depending on the type of platform, features will vary greatly. In this article, we want to focus on marketplaces like Weedmaps, which has already had great success in the industry and overtaken its competitors, earning $175 million annually. In comparison, Leafly makes only $2 million and GetNugg, $7 million.
Weedmaps was founded in 2009 as a review website for patients where they could discuss the nearby pot shops, a kind of 'Yelp for medical cannabis.' According to TechCrunch, the website owners managed to increase their revenues from $20,000 in 2009 to $400,000/month in 2010, having only 50,000 registered users. Their annual revenue in 2022 is 23M. The success of the company was achieved with a multi-sided campaign in support of medical marijuana. They created websites to collect votes for cannabis legalization, lobbied for laws in the government, opened the Museum of Weed, and started the first marijuana Venture Capital firm. Besides the main marketplace, Weedmaps also developed a mobile application, a wholesale exchange platform, and a Point of Sale system for dispensaries.
Cannabis Marketplace Structure and Features
As with any other marketplace, the cannabis marketplace is a three-fold platform.
On the one side, it allows the

patients

to register and find products, dispensaries, and doctors who can issue medical IDs and prescribe the right medication.
On the other side, it provides

retailers and MMJ doctors

a platform for marketing and services.
The

platform admins

use automated mechanisms to regulate all interactions between the two parts.
If you want to make a website like Weedmaps, Leafly, or GetNugg, you'll find this list of features helpful. Let's dissect the cannabis marketplace MVP by types of users and features:
Patients section
Retailers and doctors section
Platform Admin section
Patients section:
1. Age gate
If you look at any 420-website, the first thing you'll see will be the warning message about the visitor age. For example, a user should confirm if they are '18+ medical patient' or '21+ recreational customer' as it is prohibited to market marijuana content to minors.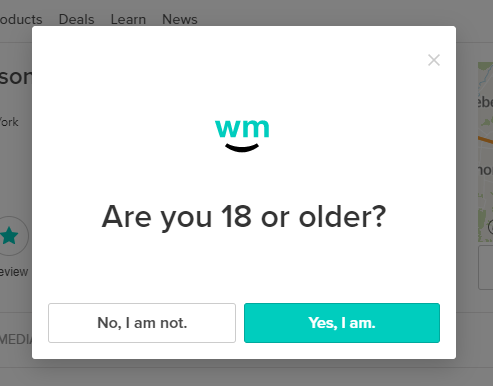 2. Registration and sign-in for users-patients
Registration may require patients to provide their email or log in through a social media platform for verification and subsequent user identification. Additionally, they may ask for the patient's name, location, and phone number. Additional information — date of birth, gender, specific health problem — may be collected during a follow-up phone call.
Depending on the laws in different areas, there can be age restrictions for registration and website usage.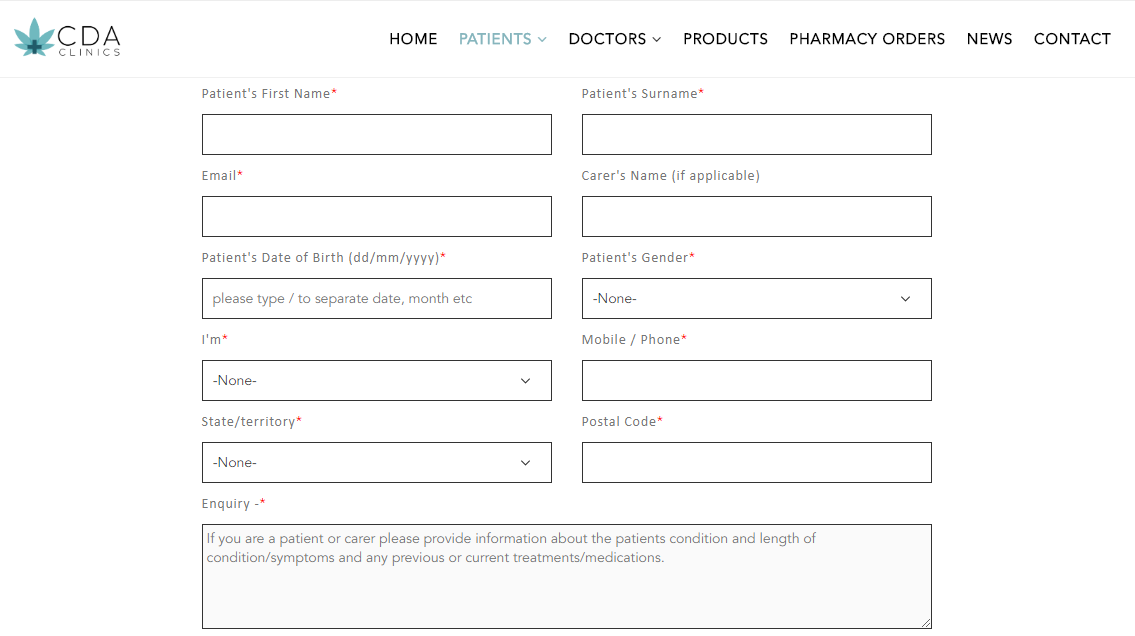 3. User Profile
After registration, a User Profile is created. Care should be taken for user data security to prevent data loss, hacking, and disclosure. So try not to ask for information that you do not need. Check if the laws of your country require compliance with GDPR, HIPAA, or other data protection regulations to prevent penalties.
Greenice is in partnership with a legal advisory company that helps us and our clients make sure that the solutions are HIPAA-compliant. The scope of our experience includes more than 20 countries, including the US, the EU, and Asia, which allows us to conform to the policies, privacy notices, and agreements needed for a HIPAA-compliant website.
4. Search for products and retailers
Create a robust search function for products, dispensaries, and/or doctors. The results for dispensaries and doctors may show address and work time, contacts, reviews, and location on the map. Search for products by brand, strain, type, effect, symptoms, and conditions.

5. Medical ID checking
Medical ID is a state-issued identification card with a doctor's recommendation to use cannabis for medicinal purposes and is usually valid for 12 months. The issuing process differs depending on the state or country.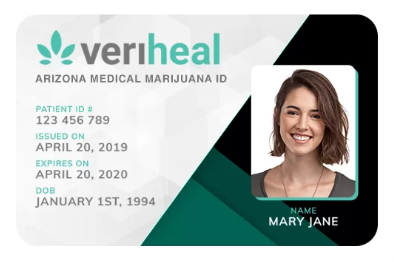 If your marketplace provides service in the states where the sale of cannabis medications is allowed only by doctor's prescription, you need to add a mechanism for checking the medical ID of each user before allowing them to make a purchase on the platform.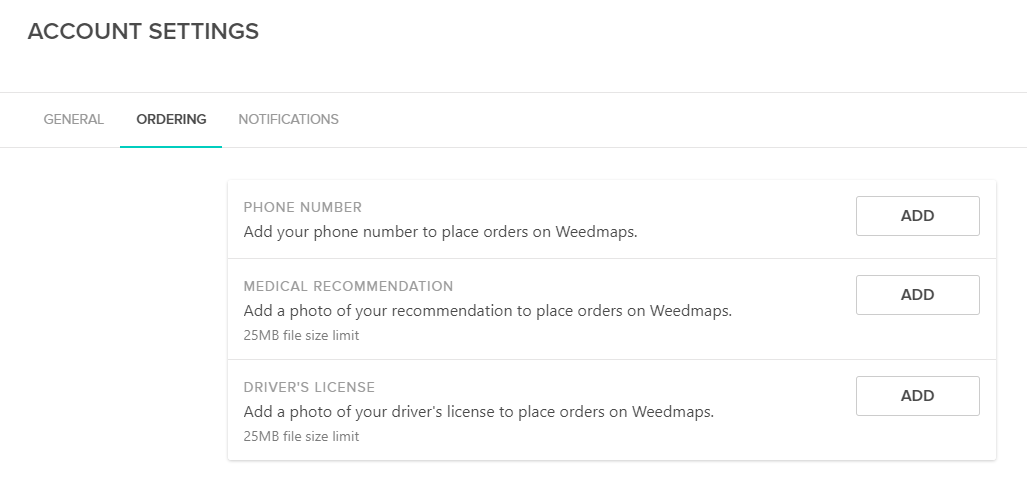 6. Doctors database and/or appointments
So as not to lose customers who do not have a medical ID, allow them to select a specialist from your database and make an appointment online. For example, GetNugg has a database of MMJ-licensed physicians around the U.S. available for online consultation and issuing medical ID.
Some platforms like Cannabis Doctors of Australia allow doctors to register in the system and get all the necessary tools. There are telemedicine frameworks (video conferencing) to consult with patients, training, CME, and marketing support.
Other platforms, like Weedmaps, list the doctors and their contact details; patients contact the clinics by themselves.
7. Checkout page
Allow buyers to complete shopping with minimal hassle. The checkout page should list all the chosen items, their quantity, and price, calculate the total sum, and payment and shipping method. After completing an order, the order details should be recorded in the History of Orders in the User Profile.
8. Payments
Startuppers who create medical marijuana websites need to do research on the most common payment methods in the service area. For the MVP, it is enough to implement just one of the payment gateways like PayPal, Stripe, or Authorize.net that support different payment methods.
9. Reviews
Reviews are a powerful tool for trust and sales generation. Encourage users to write a review after a purchase. Be sure to moderate reviews and try to prevent spam and fake reviews from competing businesses. The reviews of all marketplaces that we developed are filtered with many different checks before they are verified. One of the examples that we like to mention is NoCowboys, a large marketplace for tradesmen in New Zealand. The review verification system highlights which reviews are verified and which are written by unauthenticated users. It restricts multiple reviews from the same IP or email address in addition to other security measures.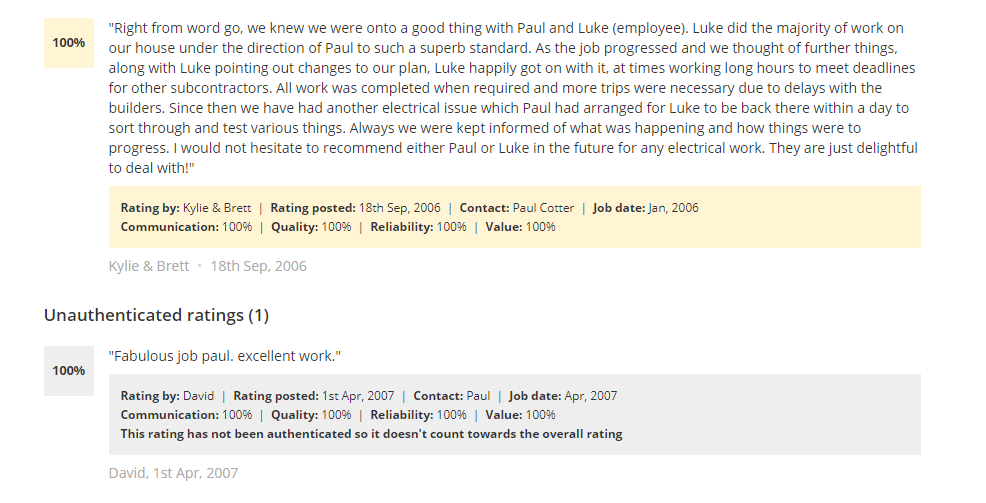 Interested in cannabis website design and development?
Let's talk!
Retailers section:
1. Registration of dispensaries and MMJ doctors
Cannabis marketplaces give a perfect opportunity for MMJ doctors and dispensaries to get an online presence, have access to marketing tools, and establish an instant connection with clients. Registration should also require email verification and, most importantly, license verification.
2. Checking the license
Of course, the reputation of the marketplace depends on the quality of products and services as well as compliance with state laws. What's more, online cannabis marketplaces require businesses to upload a valid license during registration. Doctors and dispensaries must have the appropriate licenses required by the state(s) they provide services in. For example, to register a dispensary, users need to enter the following information:

In 2019, a patient claimed to have purchased CBD products from an unlicensed dispensary that was advertised at Weedmaps.com. California's Bureau of Cannabis Control sent Weedmaps a cease-and-desist letter, noting that the company broke state law by listing unlicensed shops. Weedmaps' advocates managed to avoid prosecution, partially by comparing the website to sites that post news from any source like Google and Facebook. They also referred to Section 203 of the federal Communications Decency Act according to which online platforms can't be sued for the content posted by their users.
While such huge players as Weedmaps have power and influence in politics and can defend themselves from accusations, smaller marketplaces should be careful about all law regulations and updates. Thus, Leafly and other such marketplaces represent only businesses that can provide a valid license.
3. User profile
The dispensary or doctor profile contains basic information like a description of the company's services, its license, contacts, and hours of operation.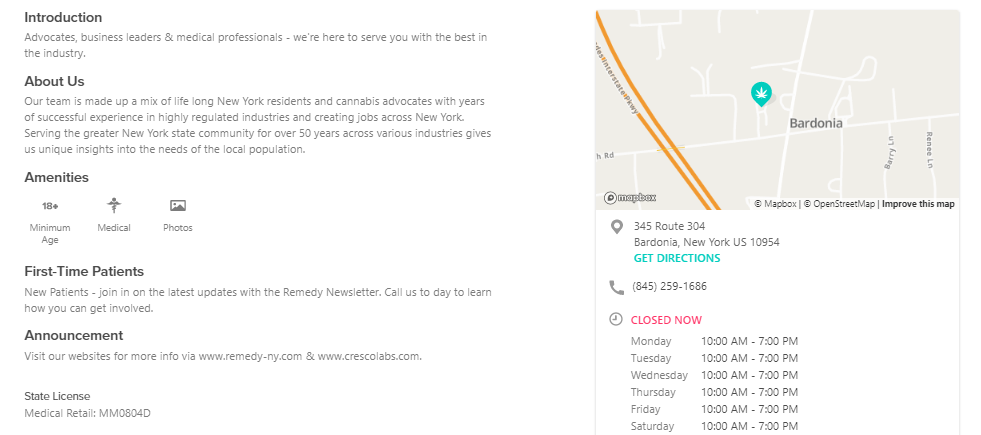 4. Virtual shop
Each registered company is able to start a virtual store where they can add information about their company, upload their logo, list products and offer buying options.
5. Product listing
Create an easy way to list products and add details like description, category, attributes, photos, price, payment, and shipping details.
6. Back-office
First, you may want to create an Admin panel that allows the management of orders and transactions, edits the content of their virtual shops, manages loyalty programs and deals, and generates reports on best-selling products, sales breakdowns, and revenue. In the future, you can add more sophisticated features like management of inventory, and integration with accounting systems. This is an example of what it might look like: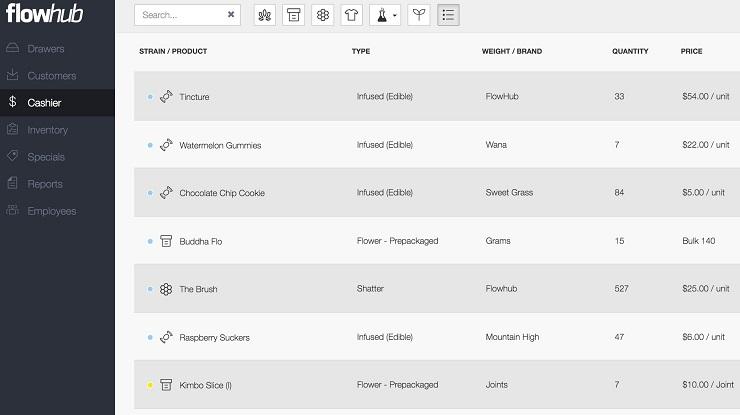 Platform Admin section
1. Content management
Admin should be able to add or edit content like images and text, banners, and blog posts. They also should be able to moderate reviews.
2. Customer management
This is a database of all users - patients, doctors, and dispensaries with their contact details. Admin should be able to log in as any user to fix problem issues in the profile, to help reset passwords, and to solve any other problems.
3. Service fees management
If your platform takes fees for services or transactions, it should be tracked in the finance section of the system. This will keep all the payments, ads, and commissions in order.
4. Email templates, alerts, and notifications
These services should be automated to send users information about items such as loyalty discounts, renewal reminders, and reminders about abandoned carts.
5. Legal compliance dashboard
One more important thing is license expiration tracking. In most cases, a medical ID is issued for one year, after which it must be renewed to allow further CBD purchases. The platform algorithms should alert admins and users about the impending expiration of permissions. The same can be said for physician and dispensary licenses. To prevent problems with customer claims and the law, the platform should automatically track license expiration dates and deactivate users who did not renew their licenses.
6. Reports
The admin needs to be able to generate reports on user activity, revenues, finance reports, website statistics, etc.
7. Support Every marketplace should have a prompt support system. This can be either a custom-built feature or, even better, third-party services that already have all the required functionalities.
How to Apply This to Your Business
If you want to build a medical marijuana website like Weedmaps, GetNugg, or Leafly, we recommend starting with the core functionality that will allow you to launch quickly and economically. Creating a minimum viable product (MVP) allows you to test your project idea, launch as quickly as possible, and not have large expanses right out of the gate. Then, you can gradually expand the functionality and add extra features.
How much does making a website like Weedmaps cost? Well, it depends. This platform has been functioning for 10 years and has a complicated structure. We prefer to estimate the requirements of each project individually as a cannabis website development budget depends on many factors like a technological stack, business logic, integrations, and an exact set of features. Modern technology allows using cloud solutions and frameworks that capably facilitate the development process while providing better security, flexibility, and scalability for less money. Also before starting development, you need to start with a cannabis website design that you can order directly from us.
After you have read this article, the next step is to collect your requirements (at least very high-level) in a document and send them to us for an estimate. If you have not written any specifications, we can schedule a call and discuss your options. Our Business Analytics department will be able to help you start the project smoothly and easily.
At Greenice, we have a vast experience in eCommerce and Healthcare project development. We make reliable, scalable, and secure solutions that allow companies to automate routine processes, increase team efficiency and sales. We can help you make your website HIPAA- and GDPR-compliant.
Get a free consultation on how to develop a cannabis marketplace!
Contact Us
Rate this article!
You should be
logged in
to be able to rate articles