Do not fall victim to the stereotype that it is impossible to start your own tech startup without a tech co-founder who rules the development process. There are thousands of examples of successful entrepreneurs who reached the top without a tech-savvy partner.
We are going to show you the way out!
Watch out! After reading this you will not be able to use the excuse that you did not build a tech company because you didn't have a tech co-founder!
The most common stereotypes about startups
Stereotype 1: You need a partner to become a successful startup!
To make a tech startup without a co-founder is a challenge. You will have to make decisions by yourself, take on all risks solely, and do a lot of work. But the mission is not impossible.
Haje Jan Kamps did a study to find out if the number of co-founders can influence the success of a startup. Among 7,348 companies that raised more than $10 million in funds, almost 46% were ruled by solo entrepreneurs, 32% were represented by two co-founders and only 22% had three or more. So almost half of these startups (3,380 companies) are ruled by one person and they are successful.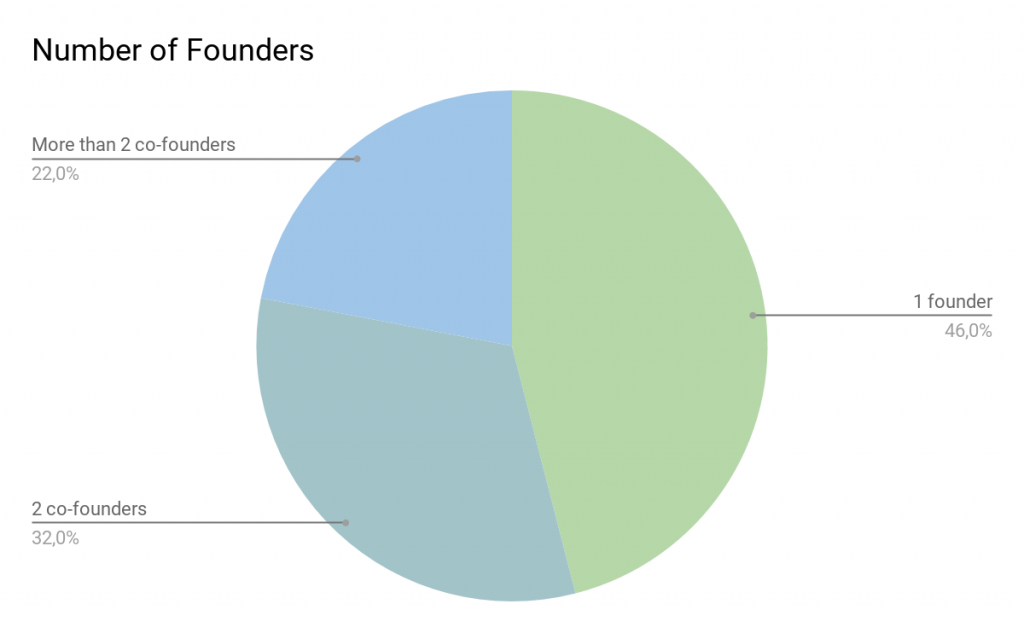 Stereotype 2: It is impossible to run a tech startup without a tech co-founder!
To ruin this stereotype involves a struggle through a lot of skeptical and demotivating publications. But among these frustrating obstacles, you may find inspirational real stories of entrepreneurs who made great products without a tech co-founder.
For example, the story of Ben Silbermann, the CEO, and co-founder of Pinterest, details a man who was meant to become a doctor but instead created one of the most popular visual media platforms with more than 250 million active users.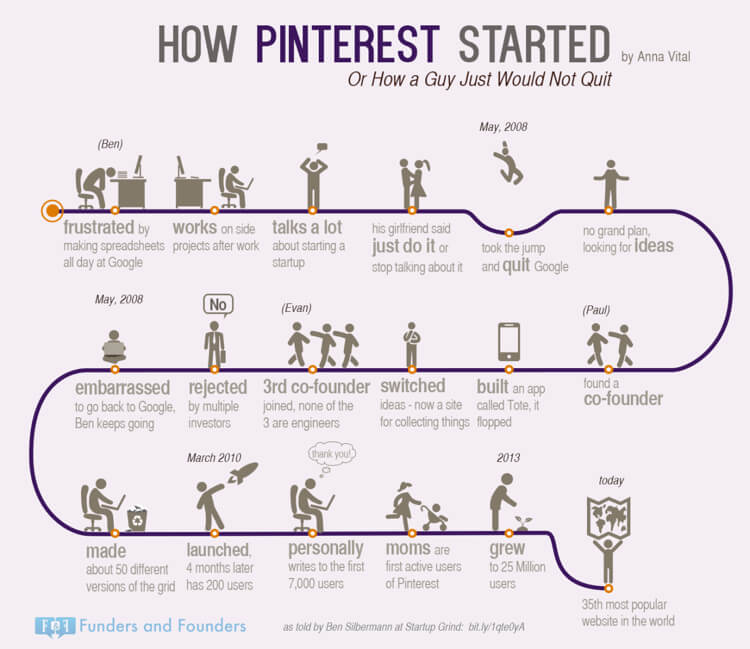 How to Launch a Tech Startup
If you are a non-technical person who has a great startup idea, here are two main recommendations that you can do if you do not know how to create a tech startup:
Go as long as you can without coding
Hire developers — freelance, in-house, or outsourcing
1. Go as long as you can without coding
Building a tech startup company is not about coding, it is always about making money. Any product on the market aims to give its owners profit. On the one hand, it is good to have a technical co-founder from the very beginning to understand how the product should work. But on the other hand, the trap is that tech people always want to quickly dive into development, while it would be safer to research first if your idea is profitable and desirable in the market.
And here is the reason.
You have probably heard that only one in ten startups become a success. 42% of companies fail because of the "lack of a market needed for their product". Nobody needs their ideas.
Thus, maybe there is no sense in waiting for a tech co-founder to start. Use your business knowledge as long as you can and when you prove your idea it will be easier to attract a tech partner. So, in the beginning, you need not worry about searching for developers, selecting a framework, and writing code. Make a smoke test with no coding. At this phase, you should check if it is worth it to spend time and money for your startup.
1. Ask your audience Tell people about your solution and ask for their opinion:
Would this help to solve their pain points?
What do they want to add?
Would they buy it?
How much should it cost? etc.
The aim of this is to understand if they really need your solution. You can do these as surveys or one-on-one interviews. For example, to collect all the valuable information, you may use online services like Survey Monkey, or try to interrogate targets via Facebook, Twitter, or emails.
Also, brainstorm with other business people, your possible clients, and your soulmates to collect more ideas. You should not be afraid of sharing your thoughts about the project for fear of them being stolen from you, as ideas are nothing without realization. If you are able to raise interest in people, they become a source of inspiration and ideas. This is also a good chance to find investors, supporters, co-founders, and future clients.
2. Create a landing page
Instead of explaining how it works, create a landing page that will be self-explanatory and easy to distribute to many people. There are a lot of free or almost free online tools (like Unbounce or Instapage) that need no coding skills and allow you to quickly create an informative page. Your landing can inform of the purpose and benefits of your product, provide a Price Plan and some CTAs: registration, subscription, payment, or other actions to collect emails of potential customers. Draw some traffic to it with the help of social media to analyze the interest of people. At the backend, you will be able to view the statistics on visitors of your landing with help of Google Analytics or the landing platform stats.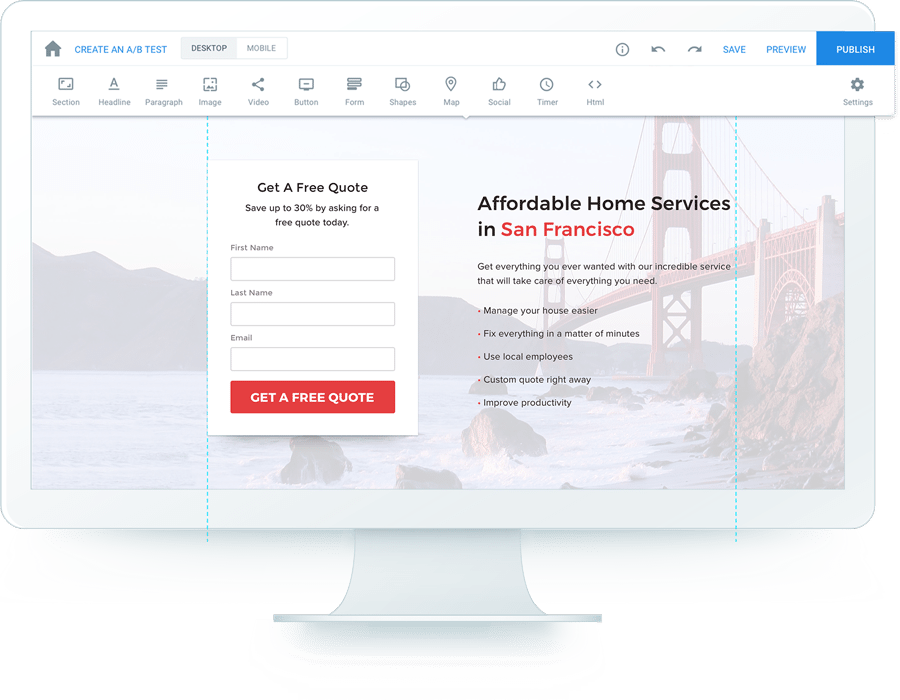 3. Propose pre-sale of your future product Even before creating any workable product, many entrepreneurs already open pre-sale campaigns. In this stage, you may start making money without writing a line of code.
Why is pre-sale important?
Pre-sale is a powerful method to obtain confidence that you're on the right path and your product will bring you money. According to McKinsey research, pre-sales can improve win rates of 40–50% in new business and 80–90% in renewal business comparing to average rates.
Just imagine that you spent several months and thousands of dollars developing your project only to know that nobody wants to pay for it. Disaster, right? If the audience is not ready to purchase your solution at the pre-development stage, it is better to know in advance. This may happen, and it is also fine. At least you did not go too far to know that after your project is launched and can switch to something different without losses.
But if you see that people are ready to buy and even already bought your product, it gives you wings to continue. Getting feedback as early as possible can help you to enhance your product.
Okay, that's a good question. If you can do some part of the solution on your own to push it to the market, do it. Otherwise, you can either create a presentation of the future project or an effective landing page to sell discount coupons or some privileges for early-bird clients.
Make it clear to your audience that the pre-sell period is limited. It should be explicit what value people will get buying now. A countdown timer adds urgency and stimulates the purchase activity.
Promote your idea by inviting people from your email list and social media contacts. These people already know you and will be eager to provide support and feedback. You may also create ad campaigns on Facebook to enlarge the audience.
Try to pre-sale to at least 10-15 people before you start any development. This will give you an assurance that it is worth continuing and not to give it up in the midway.
Here are some live examples of what the successful entrepreneurs did at the start of their projects to attract their first users: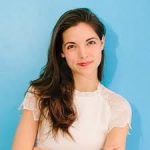 Kathryn Minshew, a CEO, and co-founder of the Muse (a career-development platform), believed in the power of word of mouth. As the company didn't have money "to spend to jumpstart the process", she started sending out emails to her network to ask people to share the news. She did it so persistently that Google even marked her as a spammer and blocked her.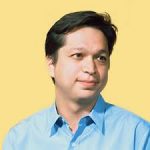 Ben Silbermann, a CEO, and co-founder of Pinterest, personally wrote to the first 5,000-7,000 users of his platform to give them his personal phone number and even meet some of them. Nothing could stop him on the way to his aim.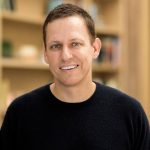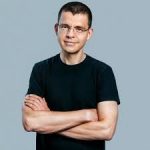 When starting out PayPal, Peter Thiel and Max Levchin, could not attract the auditory and decided to pay new users $10 to join and give extra money for referring their friends. They were struggling for traffic even losing money, but in only a year their suffering was rewarded when PayPal hit 1 million users.
2. Hire developers
When you come to the end of your smoke-testing phase and your ideas prove worthwhile, it is time to connect with programmers who will make a product come alive.
You have three options for hiring:
a freelancer
in-house developers
an outsourcing development agency
1) Hire a freelance developer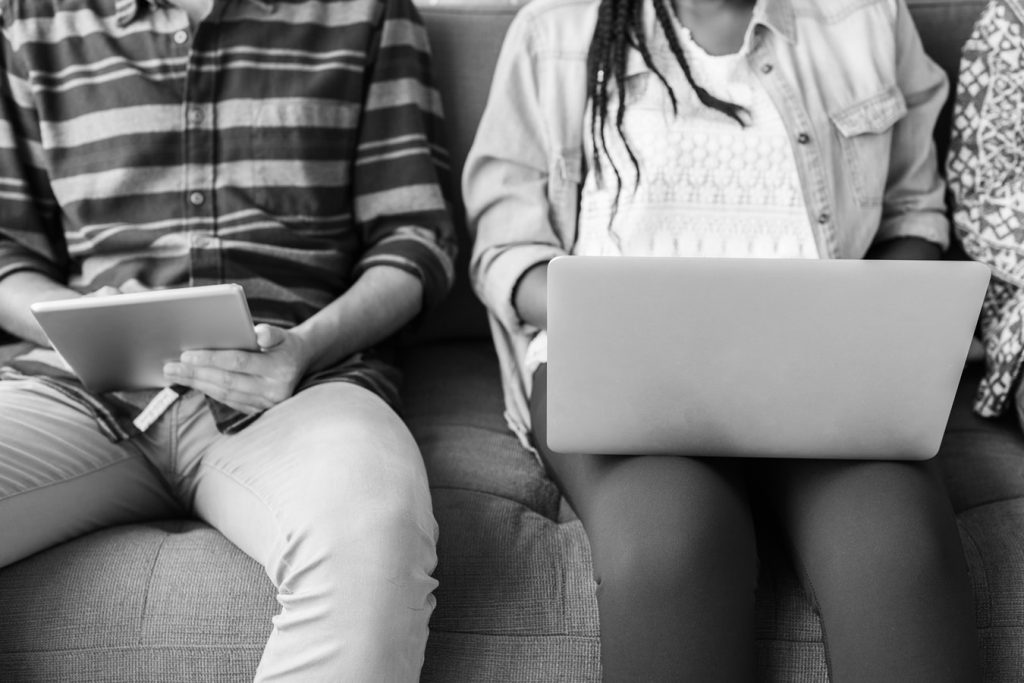 Today it is not a problem to find a developer on the internet. Hiring a freelance developer is cheap But are you ready to manage the project, write requirements, investigate solutions, and control the work? For non-tech people, it may become an issue to verify if the estimates are correct, if the selected technologies are appropriate, or if some features need to be done or not. Either way, you will have to get involved in the tech part more than you wanted.
And what if there will be not enough of one developer? For instance, you'll need front-end and back-end developers or Android and iOS experts, who are rarely one person.
How do you find other specialists that would get along well with each other?
Besides, not every developer can be as good of a CTO as they should be, not only involving themselves in coding but also being initiative, self-motivated, creative, anxious about making the product better, business-savvy, and able to share risks as well as success.
2) Create an in-house developers team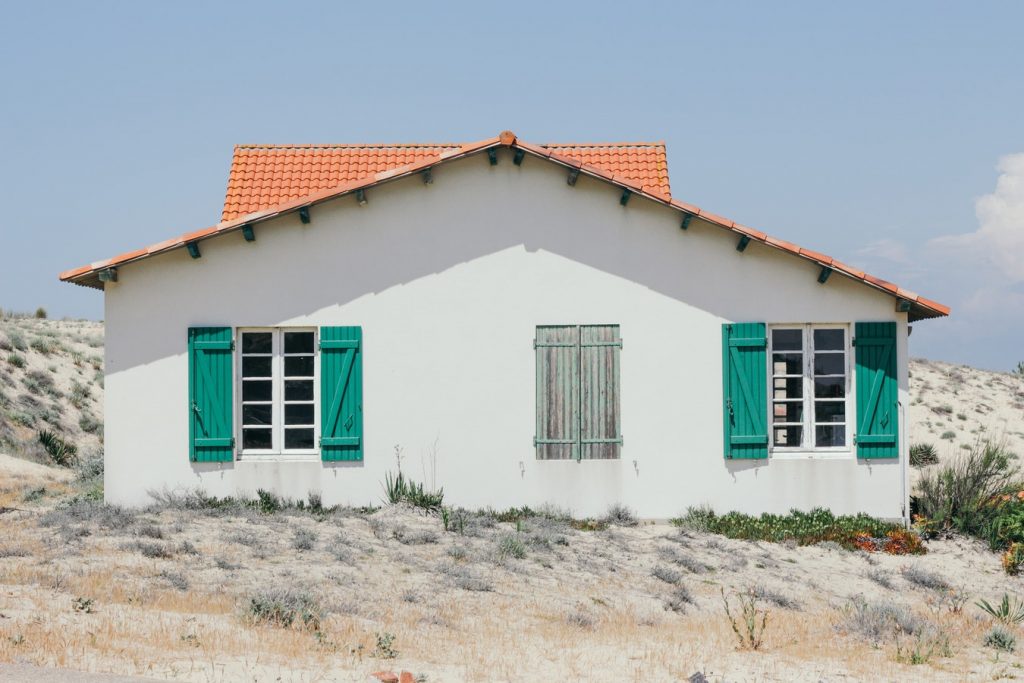 The best variant is to hire developers near your location. The benefits are on the surface — you will be able to directly communicate and discuss all requirements sitting next to each other. Such teams are highly involved in the process as they nearly breathe the same air as you. Also, you will always see what is going on in your office and feel easier controlling employees.
However, you must be aware that local full-time developers are more expensive than offshore staff while having the same skills. And you should be an expert in technologies to understand what skill set is required to build your solution or how many resources are needed to develop, or if the person really has the required skills. These are the biggest disadvantages of in-house hiring. Also, finding a specialist with the necessary skill set can take several months as you are limited within the geographical borders. Operational costs also may hit the wallet as you will have to rent an office, pay taxes, keep an accountant, buy equipment and software licenses, among others.
3) Outsource from overseas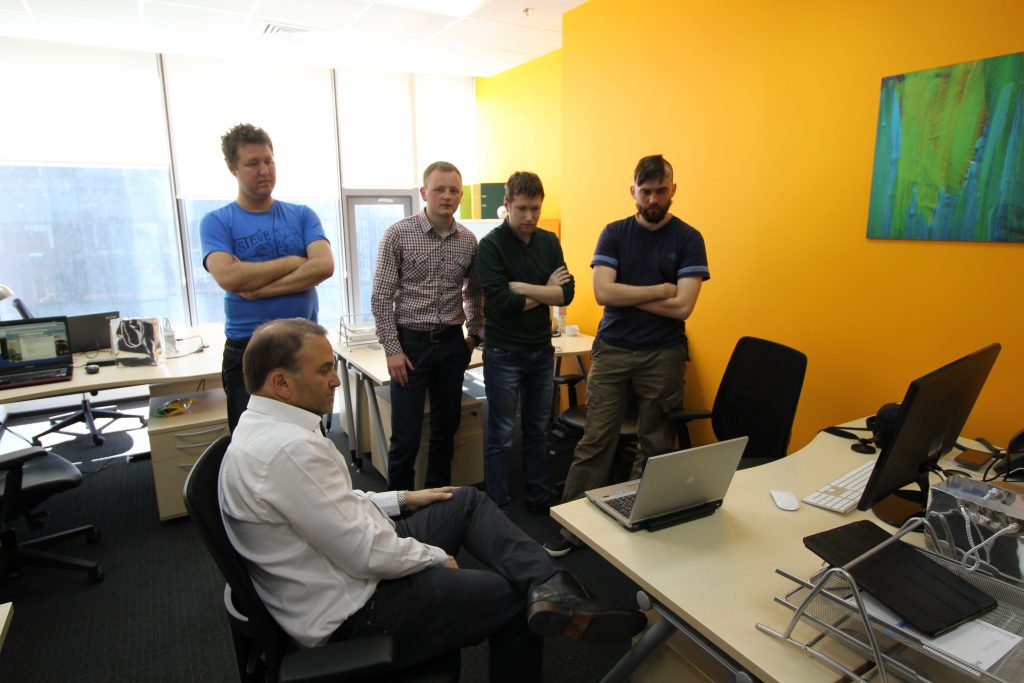 If interviews with developers for identifying their technical level are not for you, then contracting with a development agency is what you need. The benefits of such an approach are:
Outsourcing is a common practice in the IT world as it gives maximum flexibility and opens the door to a great pool of talents from all over the world. In Central and Eastern Europe alone there are more than 1 million developers, with

264K

in Poland,

166K

in Ukraine, and

118K

in Romania.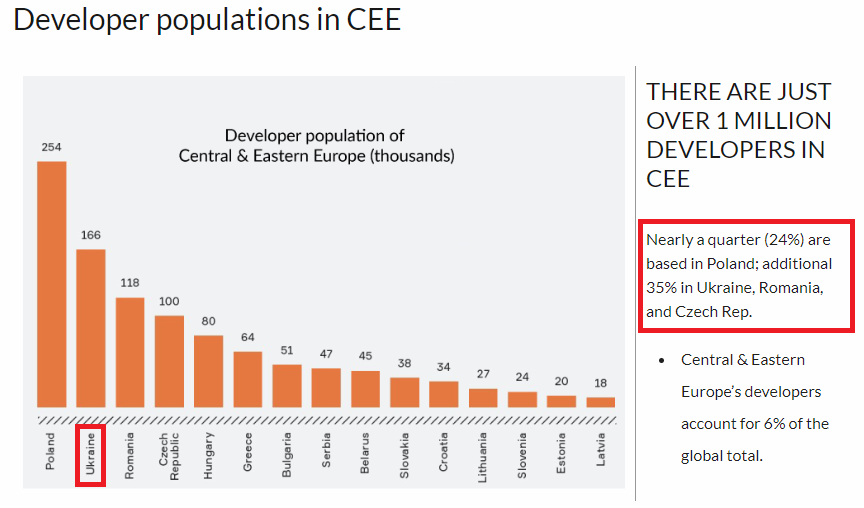 You will cut off operational and administrative expenses as the agency will take care of office rent, taxes, hardware, and software, searching for a specialist, interviewing and hiring them, and you will always be able to substitute a person on vacation, leave, or sick period.
You get an experienced team consisting of developers, QA engineers, and project managers who are always in the process and aware of innovations, best practices, and options of solutions.
With an agency, you will be able to start soon after the project is estimated.
And the most important thing is the price that is 3-6 times lower in Eastern Europe and Asia than in the US, Canada, Western Europe, and Australia. For instance, rates in Ukraine, on average, range from

$30 to $50

per hour, while US programmers earn approx.

$100 - $300

.
Of course, there are known disadvantages of outsourcing:
Risk of fraud with unfair contractors
The difference in time zones
Possible language and cultural misunderstandings
But we can come across the same disadvantages even with freelancers and onshore developers. Unfortunately, neither variant gives you any guarantees.
| | | | |
| --- | --- | --- | --- |
| | Freelancer | In-house team | Outsourcing agency |
| Price | $20-50 | $50-100 | $30-50 |
| Operational costs | Low to zero | High | Low to zero |
| Involvement | Low | High | Low |
| Risk of fraud | High | Low | Medium |
| Communication | More difficult due to remote work, cultural differences | Efficient | More difficult due to remote work, cultural differences |
| Time Zone | Any | Same | Any |
| Control | Low | High | Low |
| Talent Pool | Unlimited | Limited | Unlimited |
| Project Management | No | No (unless you will hire a PM) | As a rule Yes |
How to find the golden mean
As you can see all types of employment have their advantages and drawbacks. How do you find the balance?
You can hardly do anything about salary price, operational costs as taxes, office rent, purchase of equipment, and talent available in the case of in-house development. So, if the cost is your first concern, then go with outsourcing or freelance. Here is some advice that can help you to counterbalance the weak spots:
Involve your team

In-house teams that sit in the same office have the advantage of being in the process every day and feeling your mood. Sometimes insufficient communication between a team and a client does not stimulate people's involvement in your project as they do not see the impact. To increase interest and motivation, share with developers the results of their work — statistics of purchases, customer feedback, business revenue growth, and your personal insights.

Mitigate the risk of fraud

To lessen the risks of being fooled, always contract with agencies and freelancers that have high reputations and positive feedback. Sign the contract and NDA to protect your rights. Pay in parts as you get the deliverables done. Have a trial period to test the team's competence. You can start with a small part of the project to see if you feel comfortable working with these people.

Improve communication

As a rule, developers from Eastern Europe have no less than an upper-intermediate level of English. But still, there can be some misunderstandings because of slang or ambiguity of meaning. Try to communicate a lot with the team to know each other better and find the best approach.

Take advantage of the time difference

As a rule, this is not a problem. It is always possible to find a comfortable time for meetings. Turn it to an advantage! Having a hybrid team of both in-house and offshore developers will allow you to get a 24-hour working schedule. In the case of some issues, somebody will be available to fix them at once.
What to look for in your outsourcing partner?
There are thousands of IT agencies that provide development services. What should you pay attention to the selection of the perfect match for you? Good reputation. A reliable agency has a website, a portfolio of fulfilled projects, testimonials from clients, and is able to provide you the contacts of clients to apply for a recommendation. Is it a young, newly opened agency or do they have a solid work history? What kind of clients do they have — 1-2 unknown startups or a list of successful companies?
Project Management Service.

One of the advantages of contracting with a web development agency is that they provide you a person knowledgeable of tech processes inside the IT team. You may have heard of such Project Management methodologies as Agile, Waterfall, RAD. But what role do they play and how do you use them in practice?

High competence in communication.

Pay attention to how quickly the agency responds to your request and if they propose to schedule a meeting. It is very important to talk personally to the people to whom you are going to delegate your project development. At this stage, you will be able to understand the level of competence and communication, learn about their experience and, especially in the area that you are interested in, ask questions and feel how comfortable you are working with them.

Areas of expertise fitting your needs.

Each agency has a portfolio of case studies and blogs that can tell you about their completed projects and areas of expertise. This may give you an understanding of if they work with projects or tasks similar to yours. What technologies do they use? What are the results and clients' feedback?

A team is a live organism and all actions of which should be coordinated.

The arm doesn't move until the brain sends an order to it. Project management allows you to coordinate processes, effectively define the milestones and deliverables, plan the teamwork, mitigate risks and foresee bottle-necks, split and prioritize requirements for sprints, schedule meetings, and demos, track time spent on each task, and fulfill many other functions.

Not all teams have a project manager.

Sometimes a team lead can fulfill these tasks, but if an agency is able to provide you with a project manager it is an advantage that you should use.

Readiness to conduct a Discovery Phase.

Most non-tech clients come with high-level requirements and some low-fi wireframes. But this is only the tip of the iceberg. To create an application, programmers need to understand the business logic and the details of all processes. For commodity, the requirements should be fixed in the project specifications. At Greenice, for our clients who have doubts about how to start a tech startup company, we propose our service of conducting a Discovery Phase and creating tech specifications. The main purpose of Discovery is to get a precise project estimation. Thus, ask your candidate's agency if they are able to help you with Discovery Phase.
How to Apply This to Your Business
How to make a tech startup without a tech co-founder? Is it possible at all?
We hope after this article that these stereotypes do not bother you anymore.
Launching an IT startup as a solopreneur is definitely not easy. There is no support of your ideas and nobody to share the responsibility or ask for advice. But at the same time, there are no arguments or two visions like what may often happen when two or more people are engaged in decision-making.
If there is no fitting person, it does not mean that you need to give up on your intentions. In the early stages, you may use all your experience in business and go as far as you can with sales, marketing, and simple non-product MVPs like landing pages to collect early feedback from your targets. In fact, your first users will be your best advisors and beta-testers. You just need to listen carefully.
In the beginning, it is most valuable to understand if your product will bring you money. After all, you put all your heart and soul into it.
When you are sure that the idea is worth continuing investing in it, find a dream team of developers (freelancers, in-house or outsource teams) to code for you. Put on the scales what is more important to you now: having technical people beside you even though there are higher costs or delegate the development to the offshore agency to reduce the expenses.
Our web development agency has been working on IT solutions for more than 10 years providing top-quality service. Not all of our clients are technical people. Most of them are great business(wo)men who made their startups on their own. For them, we managed to become tech co-founders and Business Analytics with an experienced team of developers behind.
Among our customers, you may find Arcbazar, Atlantic Cost Brands, ExoticsRacing, Duke University School of Medicine. View their testimonials.
We will be glad to estimate your project and give you technical advice.
Talk to us
Rate this article!
You should be
logged in
to be able to rate articles