About the Client
Our client is the owner of an assisted living facility designed for seniors who require some level of assistance with daily activities. They offer accommodation with common areas for dining, socializing, and recreational activities. The facility provides a comfortable and safe living environment, along with a range of services and amenities to support residents' physical and emotional well-being. They have specialized care for residents with specific health conditions, such as dementia or mobility limitations.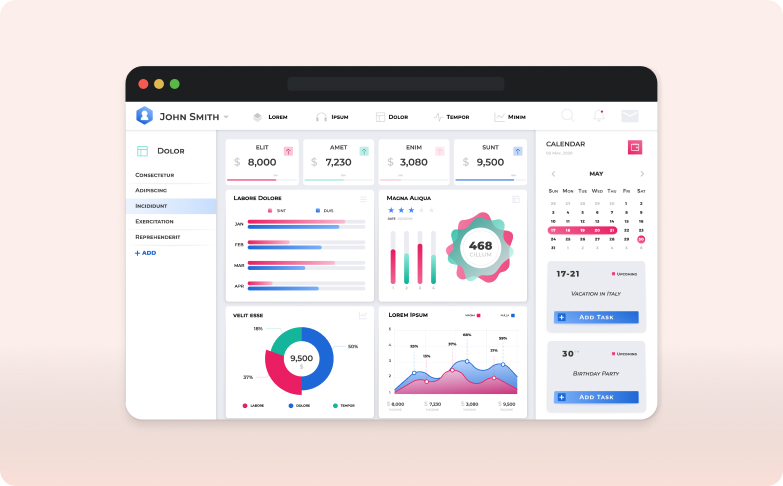 CHALLENGE
Need in reliable Nursing Home management software
Running a Nursing Home or an Assisted Living Facility (ALF) involves complicated coordination of numerous schedules, as well as the necessity to comply with strict regulations. This can be challenging and nearly impossible without reliable Assisted Living Facility software.
SOLUTION
ALF software allows staff to keep and manage all residents' information, schedule activities, send accident alerts, generate reports, and share information with families.
The solution consists of the following main features:
ALF Staff
Messages and Notifications
Each resident has a profile that allows the staff to quickly find the necessary information:
Admission details
Contact details
Family contacts
Mobility, nutrition, and health peculiarities
Skin and allergies details
Habits and interests
Keeping all the data consolidated digitally is safer and more reliable than storing it all on paper. Furthermore, we made our software compliant with all the local data security regulations.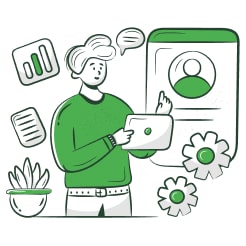 ALF Staff
It is important to have all employee data in the system. Here are some features related to the staff:
01
Profiles
ALF caregivers' profiles contain their contacts, specialization, certificates, and availability details. The software alerts the ALF Management when the staff's certificates are set to expire soon.
02
Shift List
Residents must be cared for 24/7, so there should be an easy way to configure a suitable schedule and to quickly find replacements when staff are ill or unable to appear.
03
Shifts Summary Reports
Each shift must document significant events that happened during the day so that the next shift could prepare
Data is consolidated and can be used in reports for management, staff, families, and doctors. Our ALF software generates the following types of reports:
Resident progress report

Tracking each resident's condition and significant events.

Outcomes report

Tracking different aspects of each resident's life, including sleeping, nutrition, allergies, and 'end of life' plan. The report may be accessed by families.

Accidents report

Falls, heart attacks, hospitalizations, and night wanderings are some examples of accidents that are registered in the reports. Such reports allow staff to analyze accidents so they could prevent the new ones from happening.
To make residents' lives more comfortable, the facility organizes activities for their residents depending on their abilities and interests. Fitness, arts and crafts, board games, lectures, movies, walks, concerts, and other events can be added to each resident's schedule.
The ALF program notifies staff when activities start and end. This is much more effective than keeping paper records. The system will avoid conflicts of appointments and activities.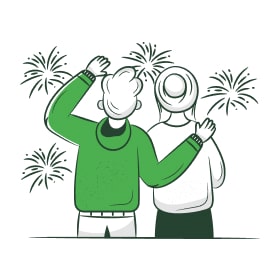 Residents may have appointments with doctors, lawyers, or psychologists that must be added to their schedule. Our ALF software reminds the staff of upcoming appointments.
The notes about each appointment are added to the resident's profile and are available for family members.
To simplify billing and payment, the ALF software may include specialists' invoices.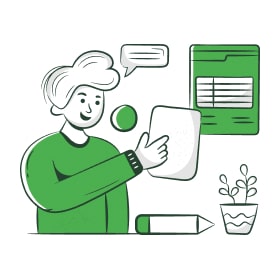 Messages and Notifications
All sensitive data about the residents must be protected, including communication between the staff.
External messaging apps, like Facebook, may be unsafe for transmitting ALF information. Our ALF solution has a private messaging tool used only by staff.
With this channel, staff can safely send documents, publish news, notify others about accidents, or request information.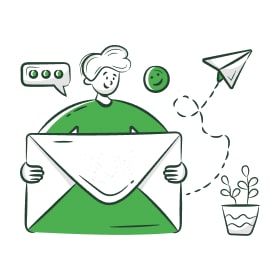 Some information must be off-limits to certain employee categories.
Our software makes it easy for Admin to give or forbid access to different features depending on the user's role.
The staff has access to all the necessary information and nothing more. For example, only Admin is allowed to create new activities — thus avoiding duplication.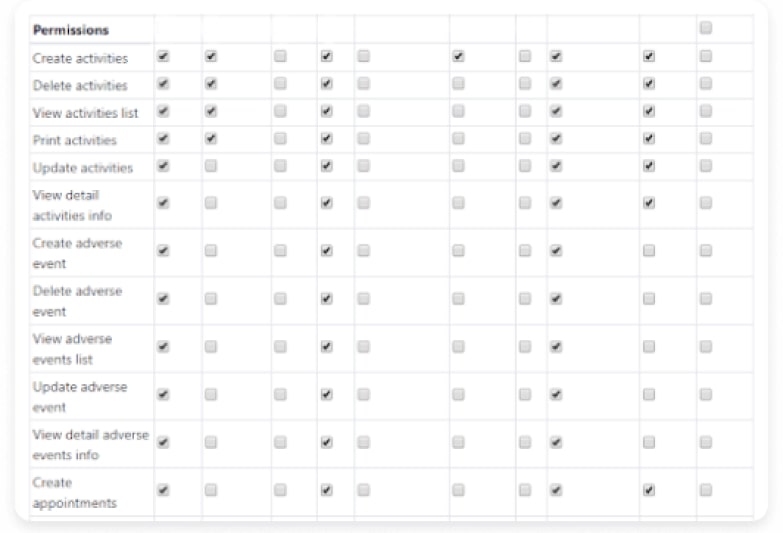 BENEFITS FOR THE CLIENT
The ALF system allowed the staff to automate tedious tasks and avoid burnout. Now, family members can easily access reports on a resident's condition without involving the staff. Our ALF solution is a win-win for all involved.
TECHNOLOGIES
Are you also planing to
start an alf project?
Get a free estimate!
Contact Us